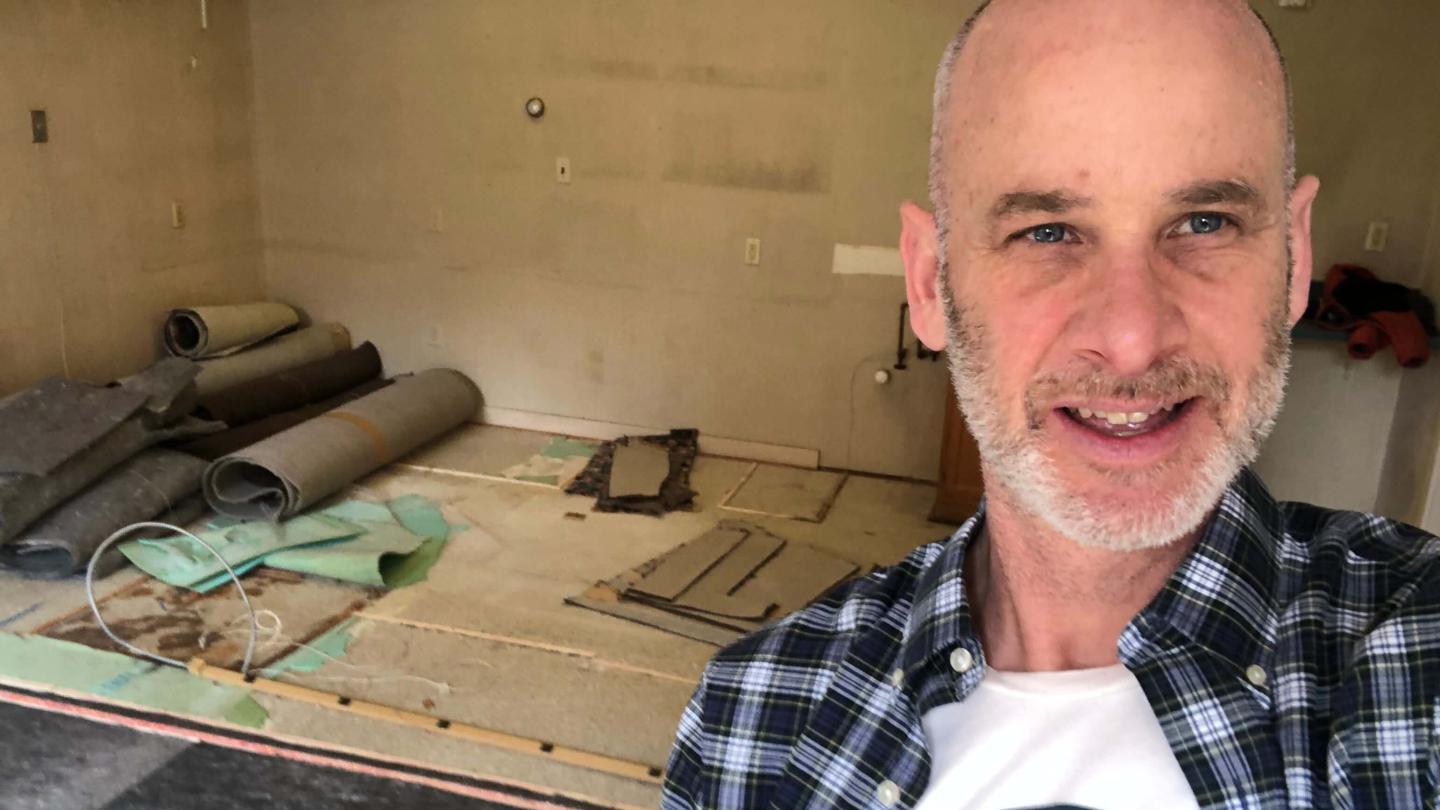 Q: Mark, thanks for joining us for this (virtual) Q&A! Can you tell us a little bit about yourself, your wife Maura, and what brought you to Woodstock?
A: Maura is a freelance marketing communications writer with a focus on private schools, colleges/universities and hospitals, and I was head of human resources at a Boston-area software company.
After a long career in HR, I was ready to do other things, so I took a sabbatical to figure out what was next. During that year, we were in Vermont much more often. Every time we had to go back to Boston, we'd talk about how we hated to leave. We finally realized that we didn't have to, we could start our next chapter in Vermont.
Woodstock was the clear choice for our new hometown: a thriving, beautiful, close-knit community with great cultural and recreational resources.  
Q: What inspired the creation of Vermont Eclectic Co. in 2019?
A: VEC was born of both commercial and community aspirations.
First, I noticed visitors walking around town wearing t-shirts from and about other places, but not Woodstock. I started my research and found a survey that said 80% of Americans can identify at least one shirt that's important, nostalgic, loved. 48% of those were bought on vacation.
Shirts are an opportunity to express who you are, what you love, and where you've been. Shirts can make you smile, maybe even educate. They are also affordable and easily portable.  
We also wanted to make a contribution to the community – to know our community and have our community know us.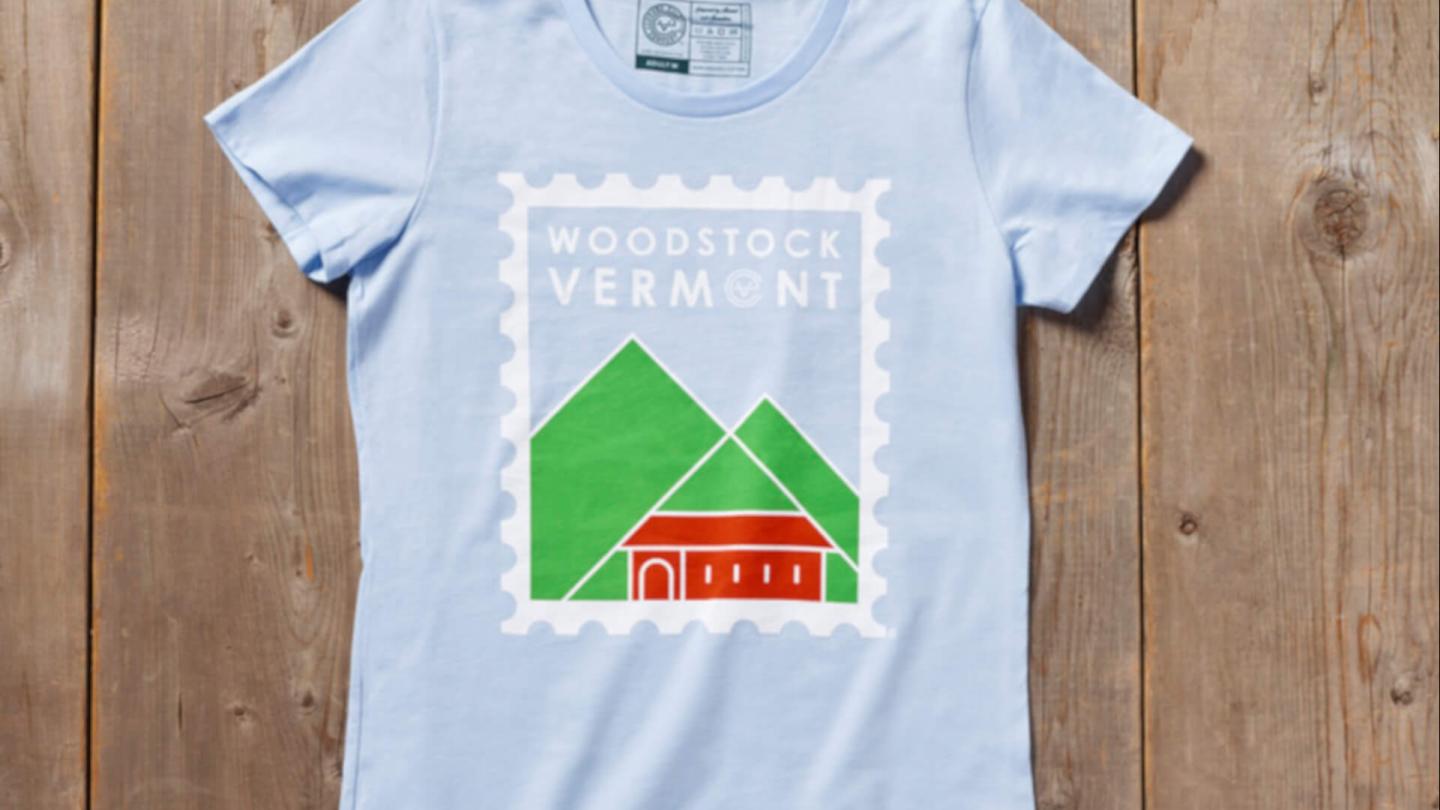 Q: At a time when levity is sorely needed, you're creating custom t-shirts with a sense of humor, designed by Vermont-based artists. Can you share a little more about VEC's mission?
A: We believe that Vermont is a truly special place. Vermonters are happier and kinder people. They have a respect and love for nature and our environment. It's a great place to raise a kid, or just act like one. It's both modern and rooted in the past. It embraces traditional values yet it's also ahead of the curve on social issues. In short, it's an incredible state to visit and call home.
VEC was founded to celebrate Vermont – authentically and with a modern feel. All of the shirts feature original designs by Vermont graphic artists. We're committed to building strong connections to the artists; you'll learn a bit about each artist just like you do when you purchase a piece of art.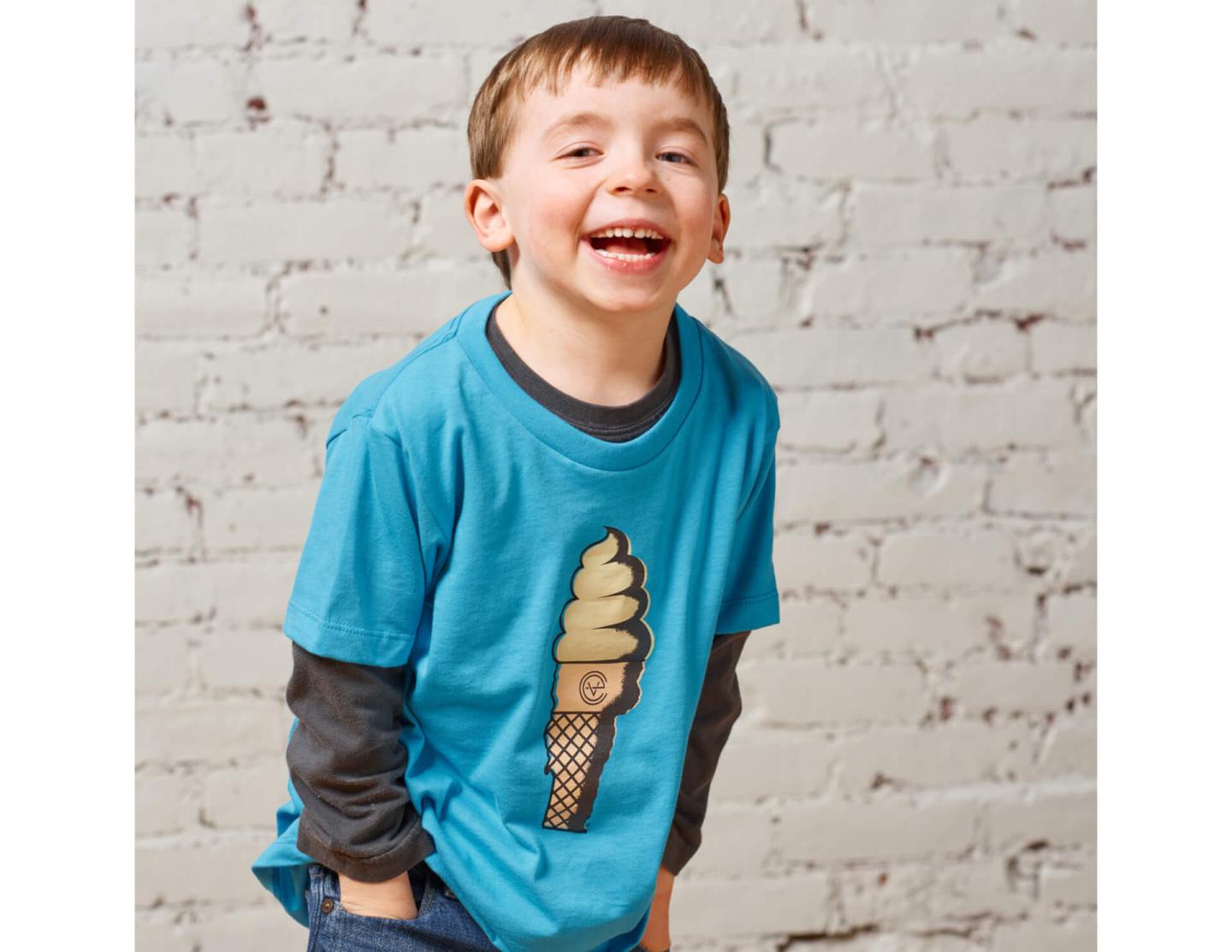 Q: How did you discover the artists whose designs are featured on your t-shirts, beer glasses, and coffee mugs? Will more artists be added to the lineup?
A: I connected with the artists through a combination of craft fairs, word of mouth, and serendipity. I loved hearing their stories and talking to them about what inspires their art. Our initial collection features the work of Sara Rosedahl, who fled Silicon Valley, bought a farm in North Hero and shifted from doodling in meetings to drawing chickens; Rob Donnelly, an illustrator with a quirky sense of humor; and Seth Drury, a transplanted Vermonter who brings a fresh approach to all things that make this state great.
We will be introducing new artists soon. Stay tuned on our Instagram and Facebook pages to see what's new, and visit the website to buy a shirt or one of our other new wares.
Q: Is there an underlying theme that ties all the t-shirt designs together?
A: Yes—a love of Vermont. Artists have a wide latitude to interpret and celebrate our home—its culture and beauty—in any way that make sense to them. Our goal is to give people—visitors and locals alike—a way to show their devotion to the Green Mountain state.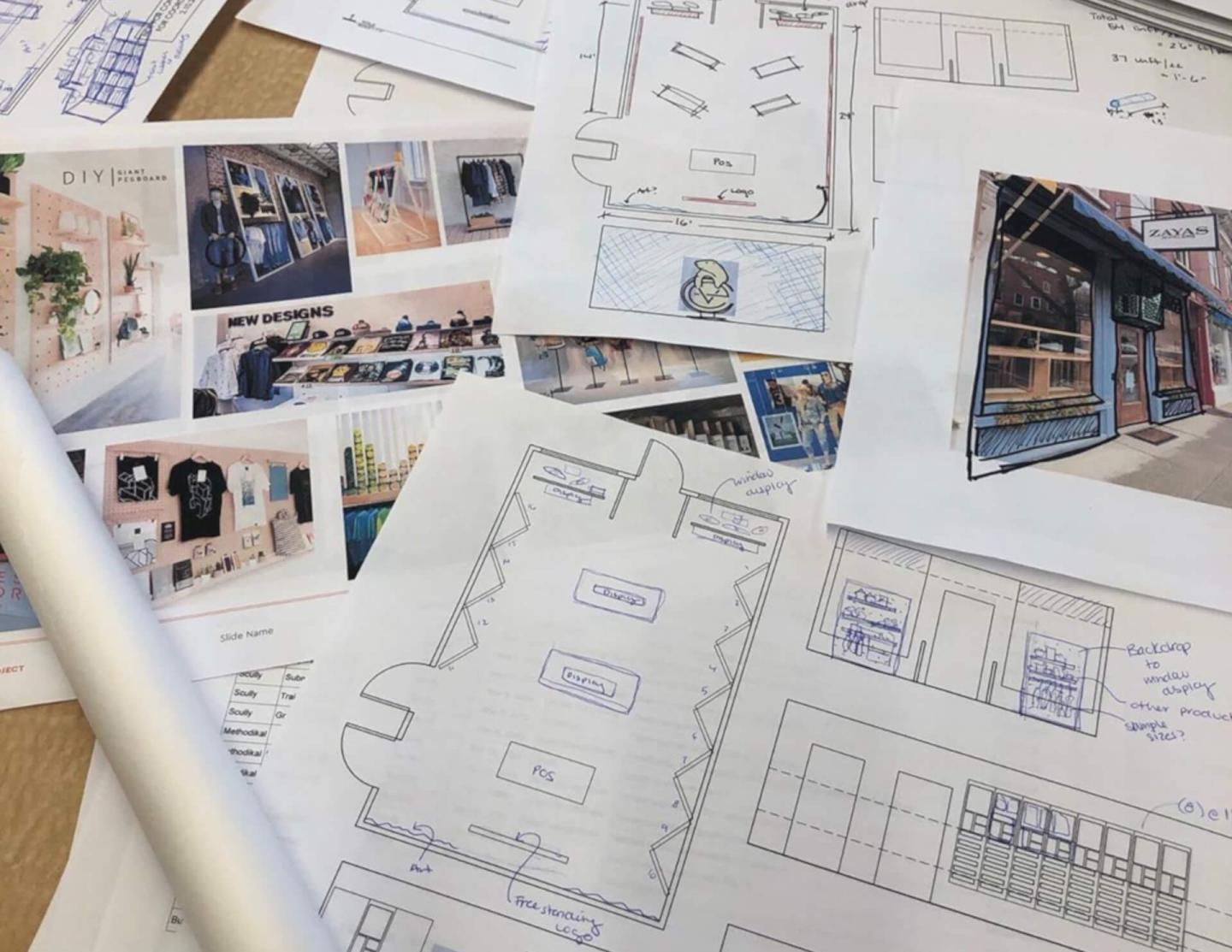 Q: You recently posted a progress picture of your new space in Woodstock village. What's it like undergoing renovations for a brand-new business during a quarantine—and what do you want the space to evoke when you're done?
A: Planning a retail space is completely new to me. I've been so grateful for all the support, suggestions and guidance from the town, Chamber, EDC and so many others.
We are out to create a unique retail experience that honors Vermont graphic artists and makers, engages customers, and complements the already vibrant retail scene. 
Q: What's your ultimate vision for VEC and its role in our beautiful corner of Vermont?
A: To be a part of the community, support Vermont artists and help visitors and locals alike celebrate the place we all love.
A: One of the things we absolutely love about Woodstock is that the whole community—the town, neighbors and businesses—all root for one another. Keep the words of encouragement, honest feedback, and suggestions coming… and of course, buy a shirt (or two!).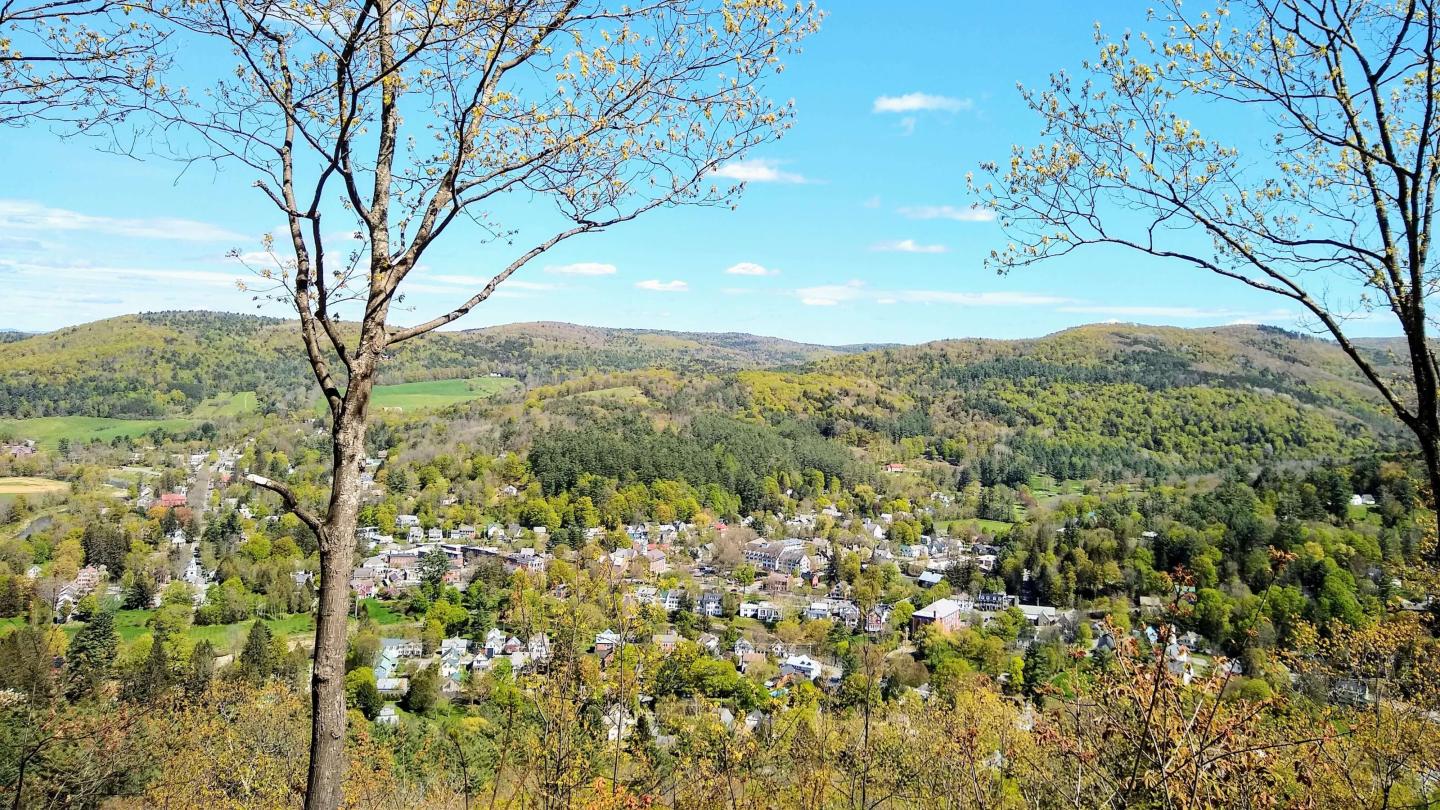 Q: One parting question: what iconic t-shirt design is your all-time favorite and why?
A: Asking me to pick one is like asking me to admit I have a favorite child. Every artist brings a different perspective and design sensibility—it's eclectic.
To access more great content on our blog...