One of the most common questions I get during Fall is when is peak Fall Foliage in Woodstock? That is determined by Mother Nature but there is no doubt whenever you visit whether that's during peak or not, Woodstock has so many destinations to get a postcard-worthy photo.
A combination of factors contributes to when Fall Foliage begins and reaches its peak, some of these include rainfall, temperature, light level, soil conditions, and more. I recommend following a Foliage Tracker for the most up-to-date on leaves starting their transformation.
Fall has blossomed as early as late September in Woodstock, and as late as the end of October. Most visitors come somewhere in the middle and New England rarely disappoints. Below we'll give you locations any photographer would love with some hidden bonus areas.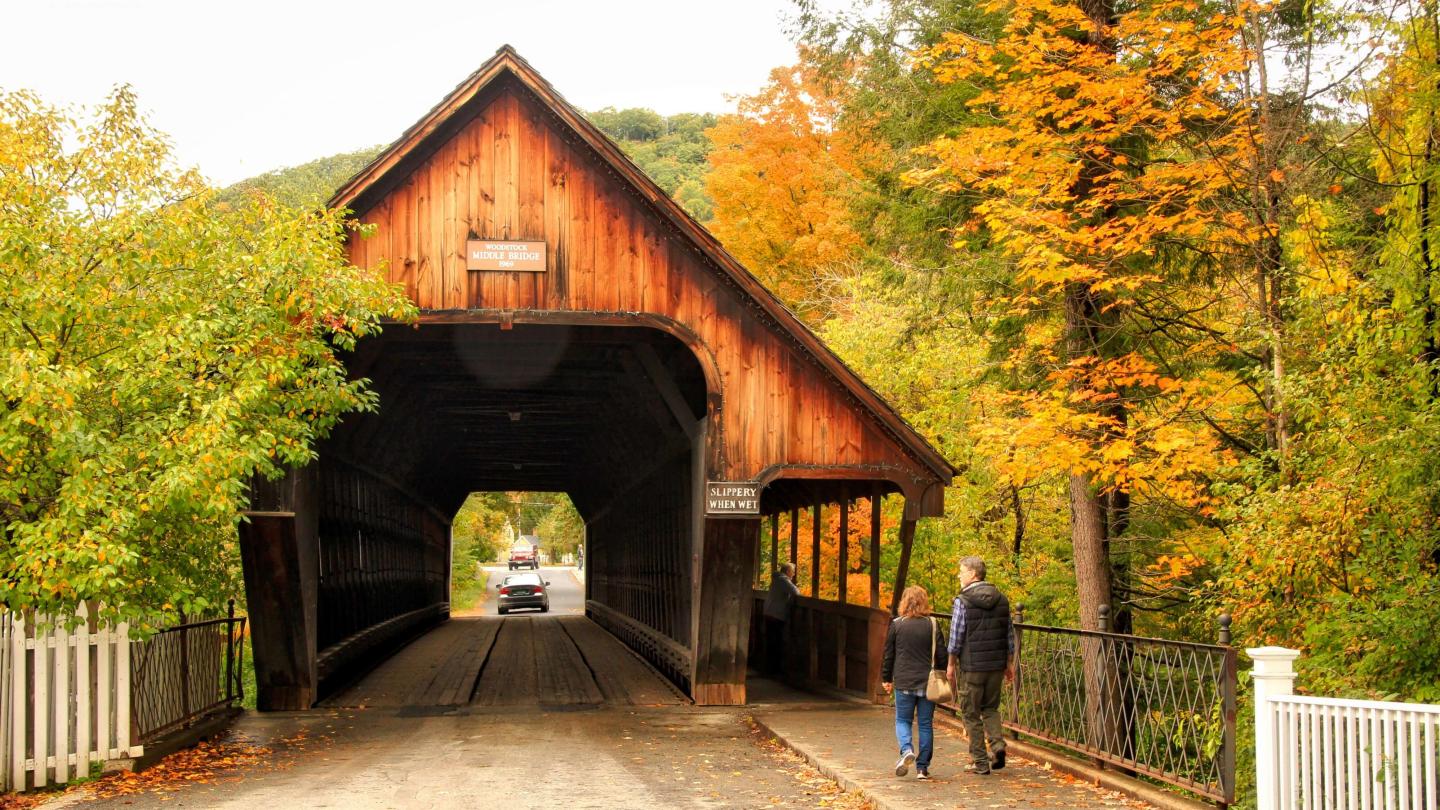 always produce a classic photo op:
Middle Covered Bridge- In the heart of the Village, Middle Covered Bridge is beautiful (on both sides) and centrally located to everything in town. With craftsmanship and accessibility, this is a must-stop. Recently, craftsman, Jim Bradly added Cooper lanterns, giving it extra glow and detail when the sun is setting. *Note: This bridge includes a pedestrian walkway, so be sure to enjoy your stroll.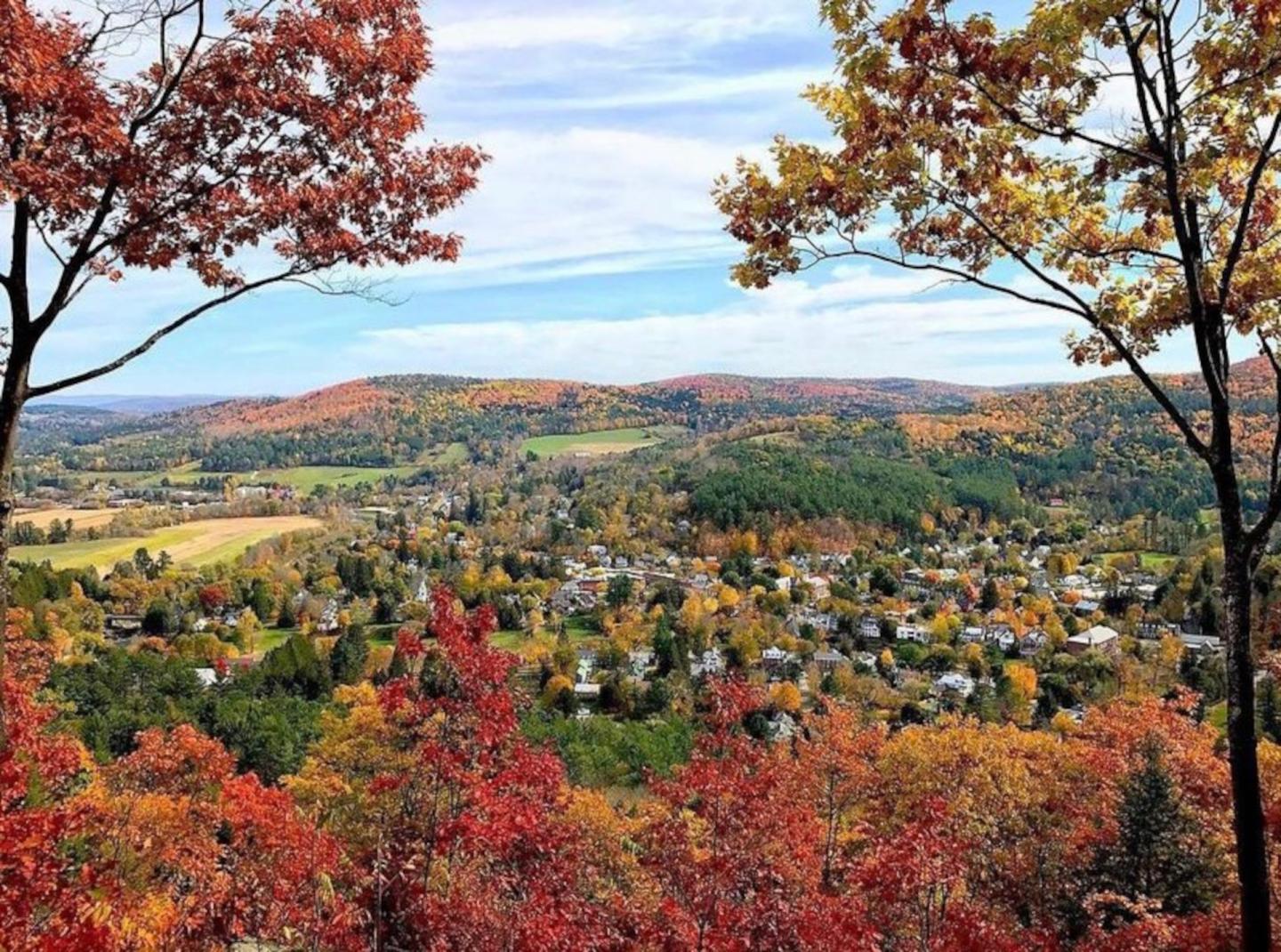 Faulkner Train, Mount Tom- A stunning aerial view of the town, not to mention a great Fall hike. You can see the town of Woodstock on one side and the green mountains lit up with autumn hues on the other. With a combination of fresh air and a rewarding view at the end, you can't go wrong with this choice. Enjoy your trek and incredible views of the town in Winter, Spring, Summer, and Fall. As a tradition Mt. Tom keeps its star shining brightly through winter, this hike will be worth the sweat when you get to the top.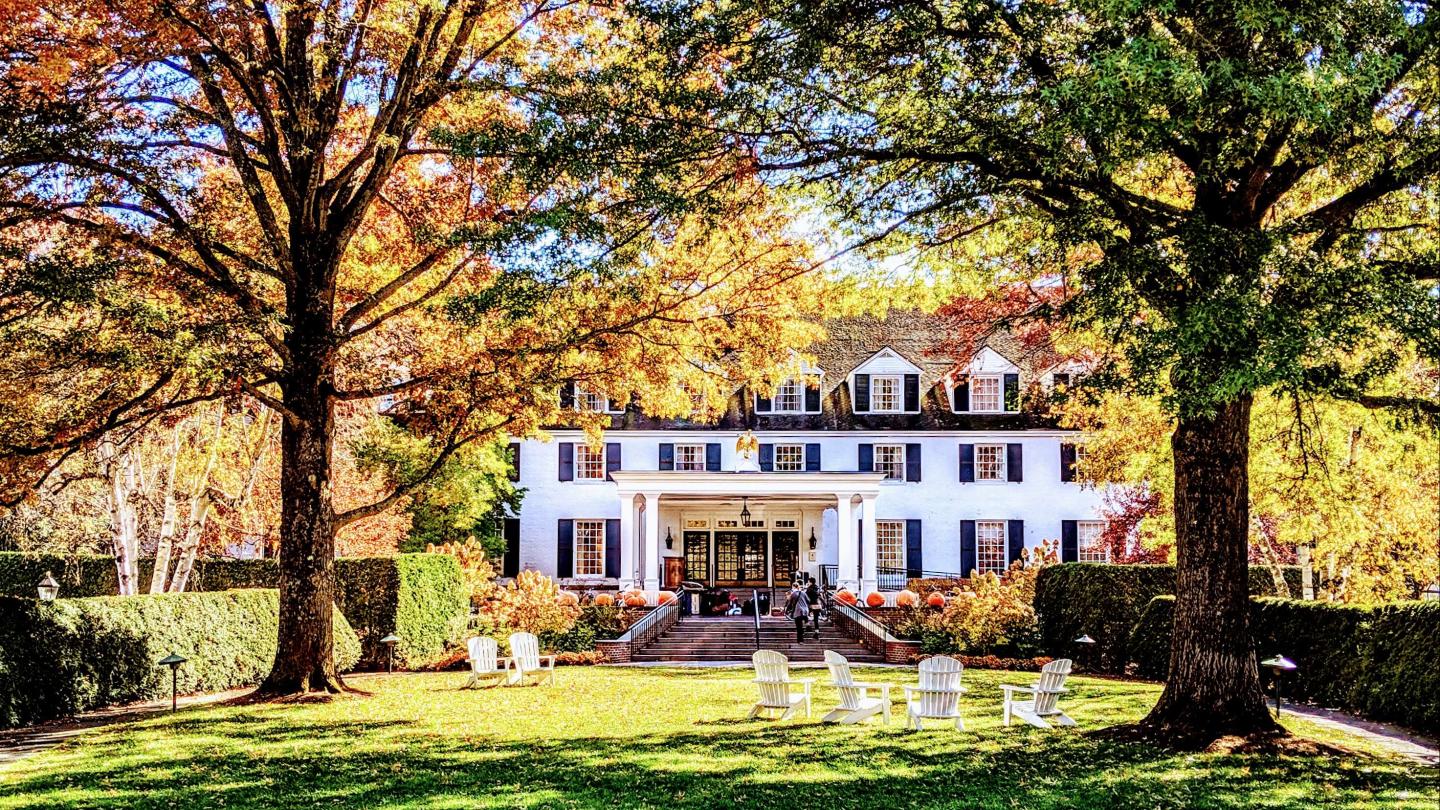 Woodstock Inn front lawn- Coined Vermont's Most Beautiful Address! Across from Middle Covered Bridge and The Green you'll find the prettiest front lawn in all four seasons. Always manicured to the nines it's a popular photography destination.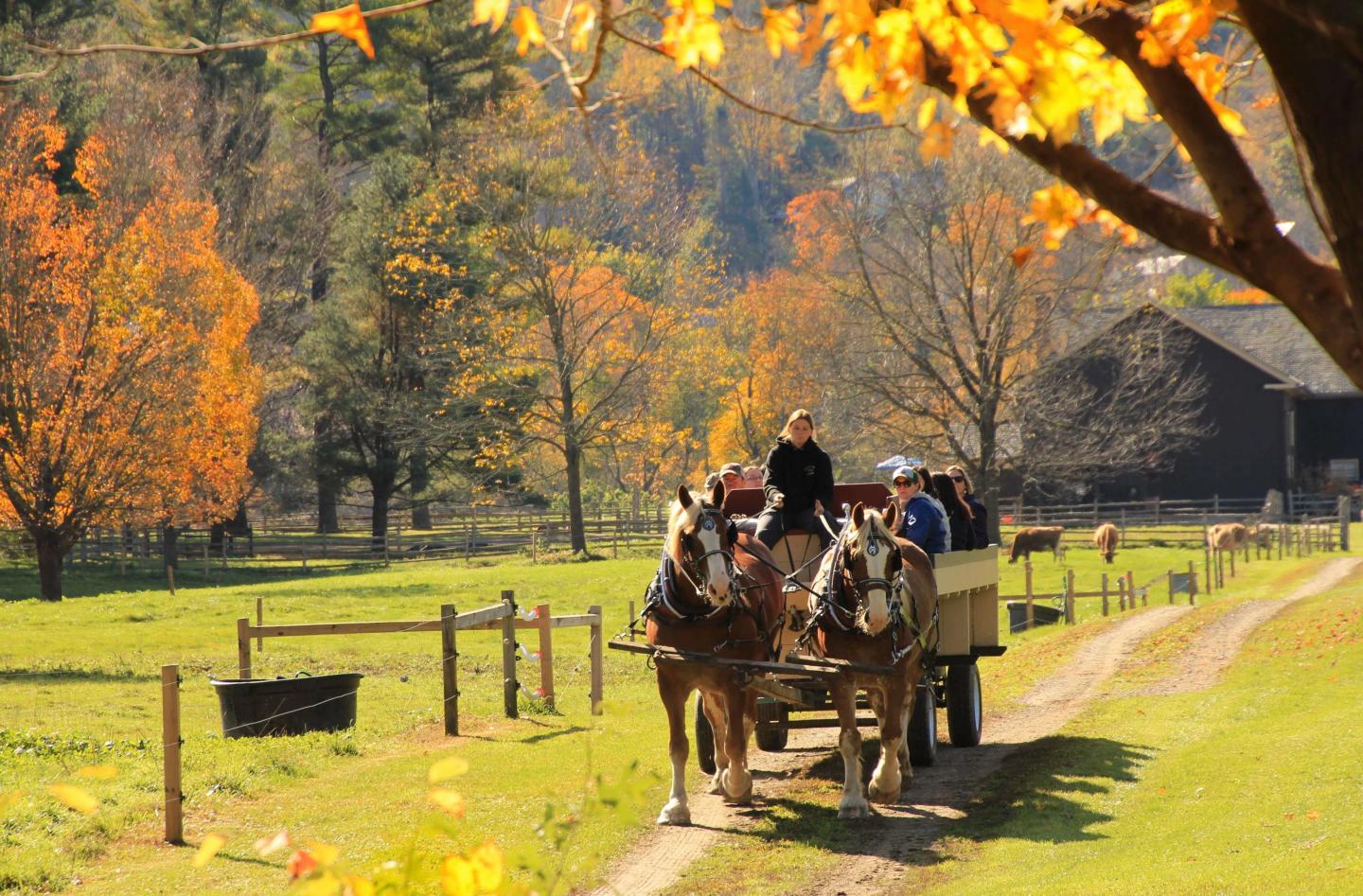 Local Woodstock photographer Stephanie Ambrose, gives us some of her own advice on what she looks for when trying to capture the perfect photo:
"Most of my photos are taken while out driving on the road (not while driving of course). I'll often pass a scene or composition that compels me enough to turn around the car. I also love to find creative ways to add depth of field to a photograph...it's a fun personal challenge and hands-down my favorite way to add visual interest and complexity to an image......"
I love to capture anything that evokes a sense of nostalgia or desire for a certain time or place-these are probably the most rewarding kinds of images to capture.
Lesser shared photo opportunities but just as stunningly beautiful
Old River Road-Take a drive and pull over for stunning views of the river, estate homes, tree-lined streets, and white fences

Downtown Cross Roads of Elm and Church Street- 

capture the bustling small town with shops, the Woodstock smiler, and a beautiful fall backdrop.

Quechee Gorge

Pleasant Street

Homes near Faulkner Park
For more insight on perfecting your Fall Foliage photos, read our insights and advice from artist and photographer Judy Laberte here.