Q: Welcome, Kari and Kristian! Can you start off by telling us a little bit about yourselves – especially how you came to be co-owners of The Yankee Bookshop?
Kristian: Independently, we had both been working in bookstores around the country throughout our lives, and having our own bookshop was something we had both wanted to do. Fate brought us together when we worked in the same bookstore in Burlington - it was where we met, and where we got to know each other.
Kari: I used to work for Phoenix Books in Burlington, and in the fall of 2016 the owner of that bookstore, Michael DeSanto, came to me with a proposition: Would my fiancé and I be interested in moving to Woodstock to run our very own bookstore?
He had been approached by the seventh owner of Yankee Bookshop - Susan Morgan - because after 15 years she wanted to retire and sell the shop. But he & his wife, Renee, were happy in Burlington with their four bookstores, and wanted partners who would live in Woodstock.
Of course, after visiting the town just one time we fell in love with the place and jumped at the chance. The rest is history. We've been co-owners of the shop since February of 2017.
Woodstock itself is such a unique and historical spot, and we want to reflect that as well as the interests of our community members
Q: As Vermont's oldest continuously operated independent bookstore, how does the Yankee Bookshop stand apart from its peers?
Kristian: A lot of it is this town. Woodstock itself is such a unique and historical spot, and we want to reflect that as well as the interests of our community members.
Kari: The best bookstores are always a beautiful mash-up of their town and their owners' specific interests. That's what we're working toward with Yankee, and I think we're definitely getting there.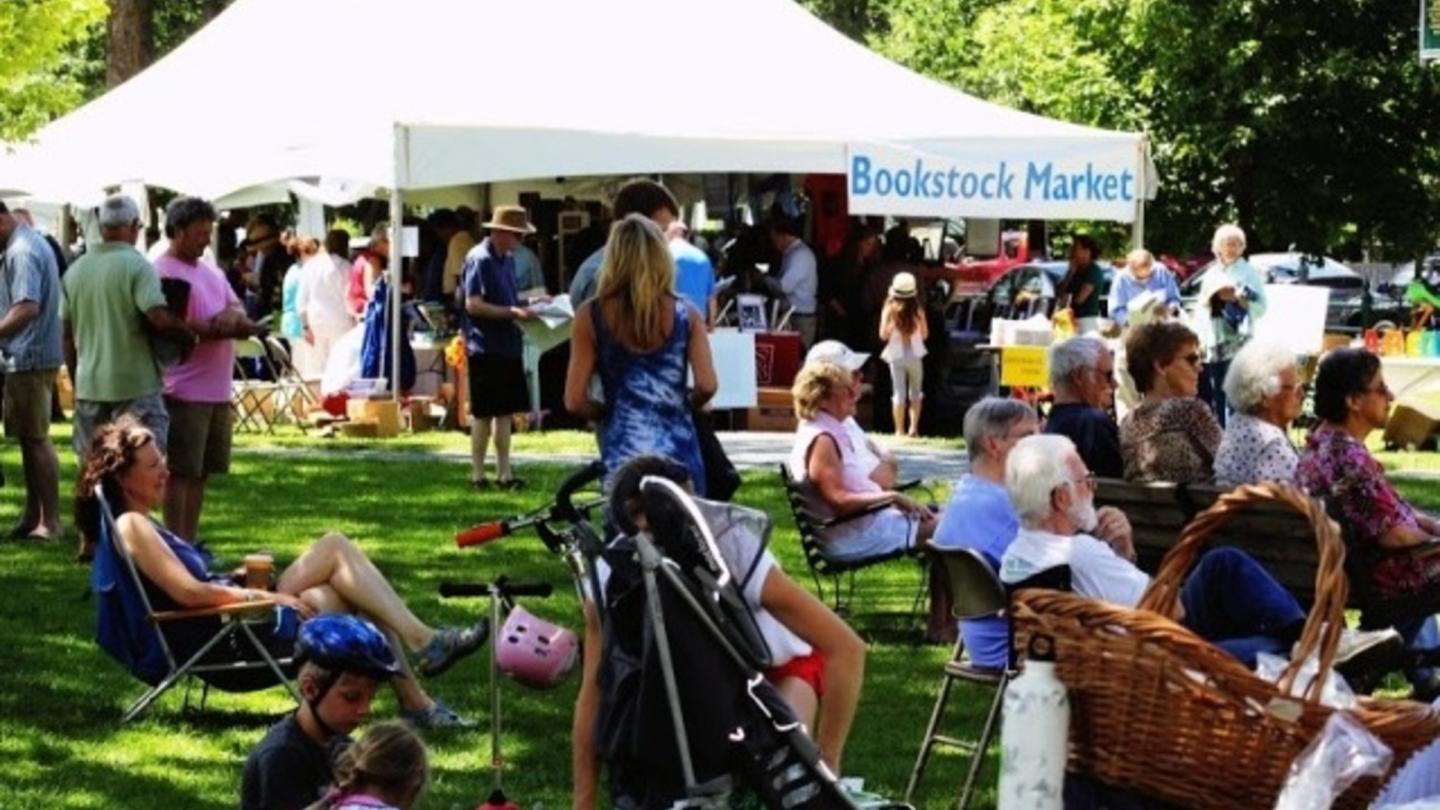 Q: Tell us a little bit about your efforts to build community inside and out of the store's walls – via author talks and events like Bookstock?
Kari: We've created a lot of interesting partnerships with local community organizations: hosting author events with the Norman Williams Public Library, book discussions with Literary North, and providing the books (and some authors) for Bookstock.
We also do a fair amount of fundraising for organizations like the Woodstock Food Shelf, and a yearly book drive for the Children's Literacy Foundation & donations of books to the Kings Daughters to help get books into the hands of younger community members.
Kristian: One of our goals is to give people another place to go for education, entertainment, enrichment - our author talks are a big part of that. But we also support a large number of community book groups - there are so many book groups in Woodstock!
Kari: Where to start?! I'm particularly excited for Cherise Wolas - who wrote one of the best books that I read in 2017 (The Resurrection of Joan Ashby). As well as long-time favorite David Macaulay, whose book The Way Things Work was a big part of my childhood.
Kristian: There are a number of really important voices coming to Bookstock this year. In particular Ocean Vuong, who's new novel On Earth We're Briefly Gorgeous is earning international praise. Another important voice is that of Abdi Nor Iftin, a Somali refugee who tells his story of coming to America and finding a new home in Maine in his memoir Call Me American.
Wolas Author Photo by Michael Dickes
Vuong author photo by Tom Hines
We are so blessed to live in a state where many authors find their inspiration - whether they call Vermont home or just come here to visit
Q: With its sunny yellow awning, The Yankee Bookshop's photogenic storefront gives the store its own level of internet fame – are there local authors and celebrities with their own share of the limelight who frequent your shop?
Kari: We are so blessed to live in a state where many authors find their inspiration - whether they call Vermont home or just come here to visit. Yes, we have a lot of authors walk through our doors, and it's always a treat to see them.
Kristian: There are a number of local authors who we are very proud to call regulars - and we want to respect their privacy, so we won't be sharing any names. But you can often find autographed copies of their books on our shelves.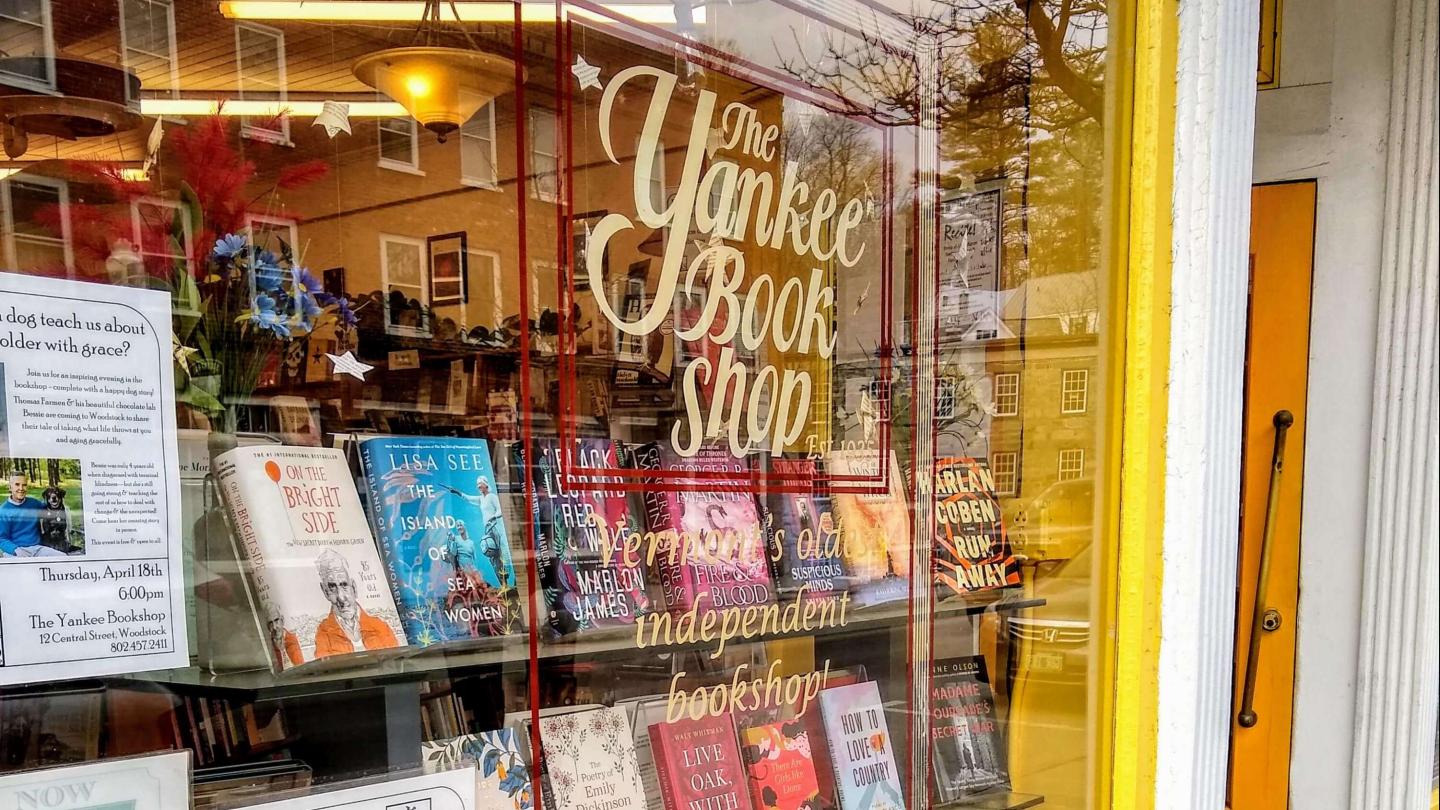 Q: What's your favorite hot literary trend and why?
Kari: A return to - or at least the inclusion of elements of - speculative fiction. I've got to have my science fiction fix.
Kristian: Debuts from new voices & international authors - more translations are happening these days and I think that's great.
Q: How do you select the books that hit your shelves?
Kari: We look through thousands of books every season and try to come up with the perfect mix of titles that we think our customers are going to love. If it looks interesting to me, I want to try it out on our shelves.
Kristian: It's a lot of listening - we listen to our customers: what they're interested in, what they recommend. There's also a lot of research happening, to look back at older titles and see what we think is important to have on our shelves today, no matter when it was published.
Q: What's the strangest item or book title in the shop that would surprise and amuse patrons?
Kristian: My top pick would be a very serious philosophical book entitled Assholes: A Theory. For years now, it's been a shop bestseller.
Kari: Things to do When You're Goth in the Country. It's a short story collection, but that title is amazing.
Q: What do you hope customers come away with – other than a book they'll love – as they leave your shop?
Kari: The feeling that the independent bookstore is alive and well.
Kristian: We want them to feel some kind of connection - to an idea, or a feeling, or an emotion. When you give someone the right book, that's exactly what it is.
Q: How do you see the bookshop changing by its 100th anniversary in 2035?
Kristian: Bookstores have existed for hundreds of years without much change - as long as there are books at the core, our physical bookshop probably won't change very much.
Kari: My hope is that no matter what happens, the Yankee Bookshop can do whatever it needs to do to stay current and relevant. Who knows what that will be? We've still got sixteen years to go!
TO ACCESS MORE GREAT CONTENT ON OUR BLOG...