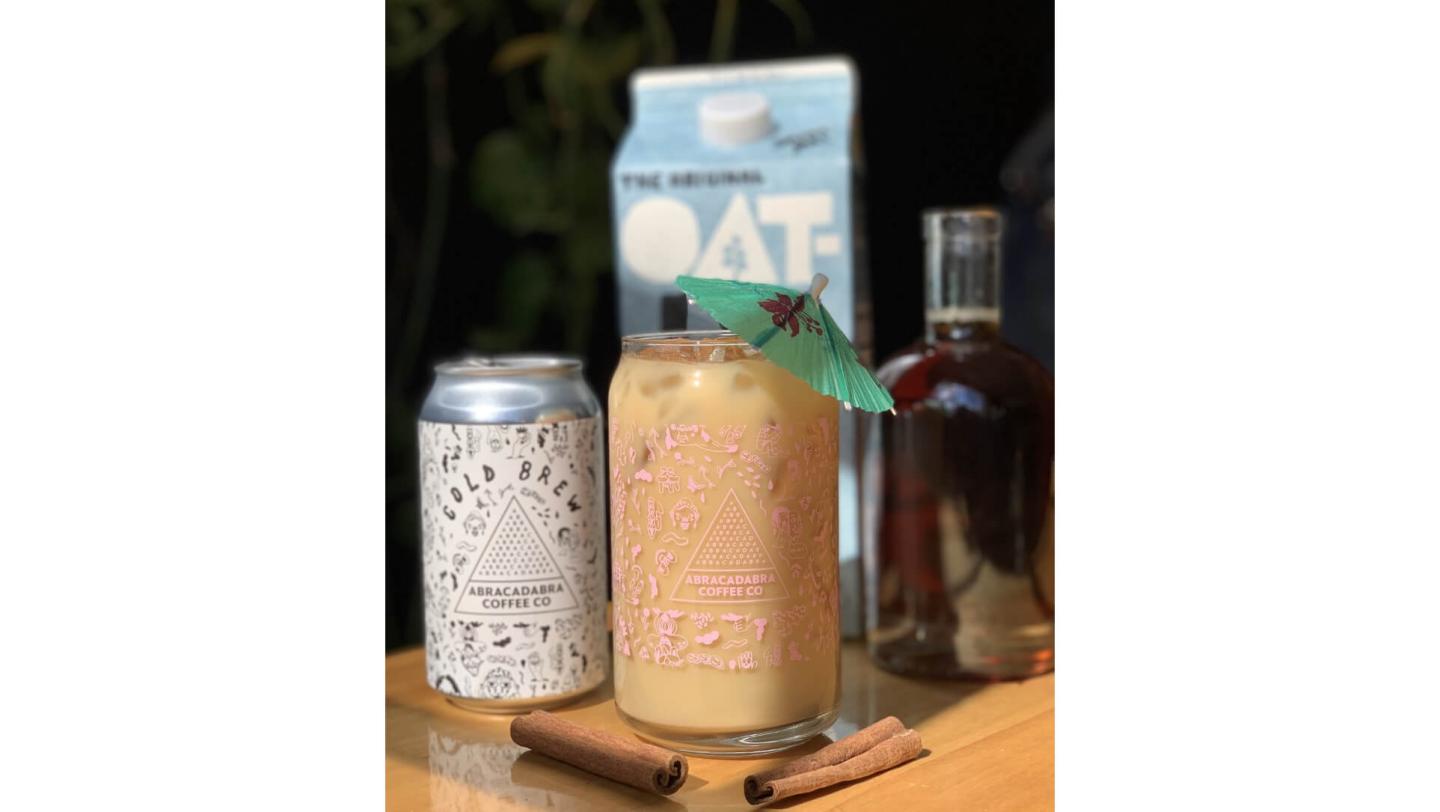 Abracadabra's Horchata recipe instructions:
1. Optional: make your own cinnamon vanilla-infused maple syrup:
Add 1 cup maple syrup, 2 cinnamon sticks, and 1 vanilla bean split down the middle to a saucepan
Simmer for 10 minutes
Let cool and strain into a jar (this syrup can be stored in the fridge for up to 2 weeks)
2. Combine the following ingredients over ice:
1/2 can Abracadabra Cold Brew Coffee
1 oz cinnamon vanilla infused maple syrup
4 oz oat milk (or whatever dairy or dairy alternative you prefer)
1 shot of rum (optional)
2. Stir and garnish with a light dusting of powdered cinnamon on top.
 
About Abracadabra Coffee Co:
Magic is alive in Woodstock, VT – served in a cup, glass, or can compliments of Abracadabra Coffee Co. Located in a cozy/cool space next to the village's East End Park, this company (est. 2015) is all about seasonally sourced single-origin coffees. Visit where it all began every Saturday and Sunday from 9 AM – 2 PM to meet Antoinette, Sarah, and Clint; snag coffee, cold brew, and CBD-infused cans online; or try your hand at this recipe for a some seriously tasty flavors at home. These masterful coffee-makers know what's up.