ALL WEEKEND LONG…
November 28-December 1: Secure your seat at a performance of Matilda the Musical at the Barrette Center for the Arts in White River Junction
November 29-December 2: Or for a show with a bit of romance, see the Wet Paint Players perform She Loves Me at the Lebanon Opera House
November 29-December 2 & beyond: The 46th Annual Christmas Show and Sale is going strong in the Upper Valley Plaza
November 30-December 2 & beyond: Snag a seat for the film critics called "timeless," The Old Man and the Gun (PG-13), playing at Pentangle Art's Woodstock Town Hall Theatre. Starring Robert Redford and Sissy Spacek.
December 1-2: Celebrate Christmas the old-fashioned way at Billings Farm & Museum, complete with historic decorations, demonstrations, and an authentic ornament workshop!
December 1-2: Join the Freelance Family singers as they deliver stirring holiday concerts at the First Congregational Church (free)
December 1-2: Check out the Gardner's Supply in Lebanon, NH for two fun, festive holiday decoration workshops!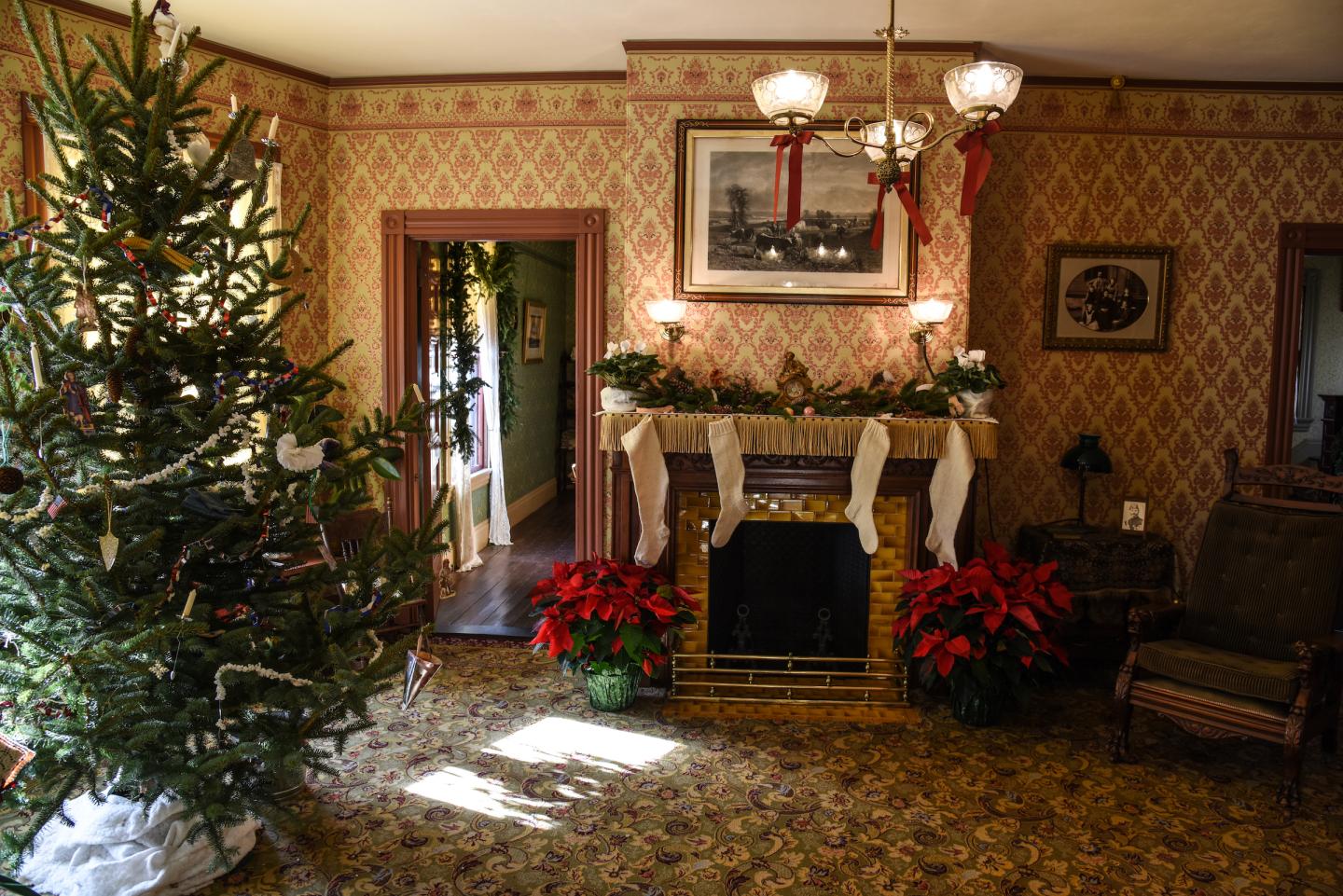 THURSDAY, NOVEMBER 29…
4 – 7 PM: Come one, come all to the 9th Annual Spa Open House at the Woodstock Inn Spa replete with samples, mini-treatments, local vendors, and even gift bags for the first 100 guests!
FRIDAY, NOVEMBER 30…
12 PM – 12 PM the following day: It's a sleepover for your stuffed animals at VINS! Bring your favorite stuffie for a science-themed activity, then leave them for an overnight nature center party! The next morning, you'll get a sneak peek of the fun your plush friends had with resident animals via a slideshow at pickup time (included with admission).
From 5:30 – 7:30 PM, take your pick:
6 PM: Honor the spirit of Chanukah with friends and family at the Congregation Shir Shalom Worship and Celebration!
Or from 6 – 8 PM, join author and sustainable living pioneer, Jim Merkel, for movie previews and discussion with during the event, Are Powerful Women the Key to Averting the 6th Extinction? Happening at the Hartford Town Hall.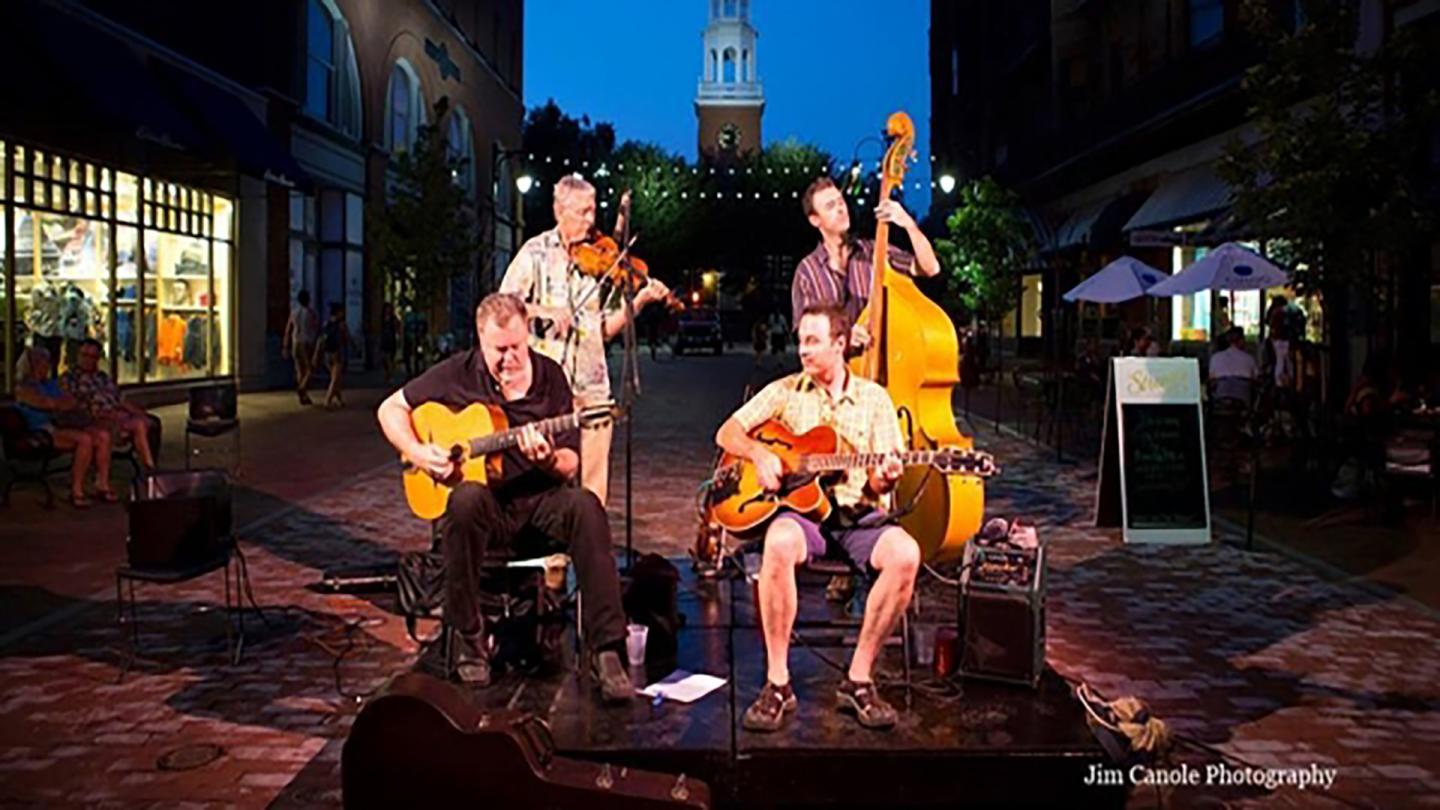 Photo provided by ArtisTree
6:30 – 9:30 PM: Uncover the cutting-edge brain science used to disrupt cycles of violence, addiction, and disease during the free screening of Resilience: The Biology of Stress & the Science of Hope at the Ottauquechee Health Foundation.
Then at 7:30 PM, spend an Evening with Swing Noire – a fete filling ArtisTree with the energy of a swingin' jazz club through a collaboration of violin, guitar, and double bass. Tickets available online. Cash bar.
SATURDAY, DECEMBER 1…
8 AM: Start your weekend with a jolt when you join big-mountain freestyle revolutionist David Carrier Porcheron to Ride with a Pro at Killington.
Then, choose from three holiday fairs:
10 AM – 4 PM: Cheese-lovers, rejoice! It's a Holiday Open House at the Plymouth Cheese Factory- Cheese that'll get you in the spirit with tastings, cider sampling, and more.
Then, hit the books from 10:30 – 11:30 AM at Norman Williams Public Library with a Classics Book Discussion: The House of the Spirits.
From 11 AM – 3 PM, take the covered bridge to Quechee to meet the eponymous artisan behind Simon Pearce! You'll sip, snack, mingle and at this unmatched personalized shopping experience.
11 AM – 7 PM: Take a creative approach to holiday shopping this year! At the complimentary Holiday Exhibition and Open House at the AVA Gallery and Art Center, you'll explore, listen, and learn via demos, art-making activities, and live music.
11 AM – 9 PM: In Lebanon, it's beginning to look a lot like Christmas during their Tis The Season downtown holiday celebration! There, local businesses join forces for shopping, model trains, carriage rides, face painting, a ballet, art, crafts, Olaf, Santa – and much, much more! 
1 – 4 PM: Make your own eggcelent work of art at a complimentary Ukrainian Egg Decorating workshop at Norman Williams Public Library.
Or choose from 2 open houses overflowing with seasonal cheer:
Catch a glorious sight from 3 – 4 PM at the Windsor House: Santa riding atop a fire engine! Come for old Saint Nick, stay for the hot chocolate, cookies, and candy canes.
Then, you have two chances to see the film Puzzle – called a "low-key pleasure, with all its pieces fitting together nicely" by the Seattle Times – as part of the Woodstock Vermont Film Series. Playing at Billings Farm & Museum at 3 & 5:30 PM.