ALL WEEKEND LONG…
Friday and Saturday, take a stroll through Woodstock Village for our Sidewalk Sale Days from 9 AM – 5 PM.
Stop by Billings Farm & Museum for a day at the farm, plus the 32nd Annual Quilt Exhibition! You'll find not just locally made quilts, but also demonstrations and crafts for the kids! Happening from 10 AM – 5 PM.
Visit ArtisTree Community Art Center for UNBOUND VOL. VIII for juried works that contemplate and deconstruct the meaning and form of the book.
Catch a show within walking distance of Woodstock's village green at the Town Hall Theatre! From 7:30 – 9:15 PM, Sorry to Bother You (R), "an uncompromising and timely film of unapologetic brilliance" according to Calvin Wilson of the St. Louis Post-Dispatch, will be playing all weekend long.
THURSDAY, AUGUST 16…
For a full work day, take an alternative approach with co-working at the Optimist Center from 10 AM – 4PM.
To immerse yourself in the garden experience, check out Kelly Way Gardens' Five Senses Tour for the sights, sounds, smells, tastes, and textures of a scenic, sustainable local garden-scape. This is a complimentary event happening from 3 – 3:45 PM.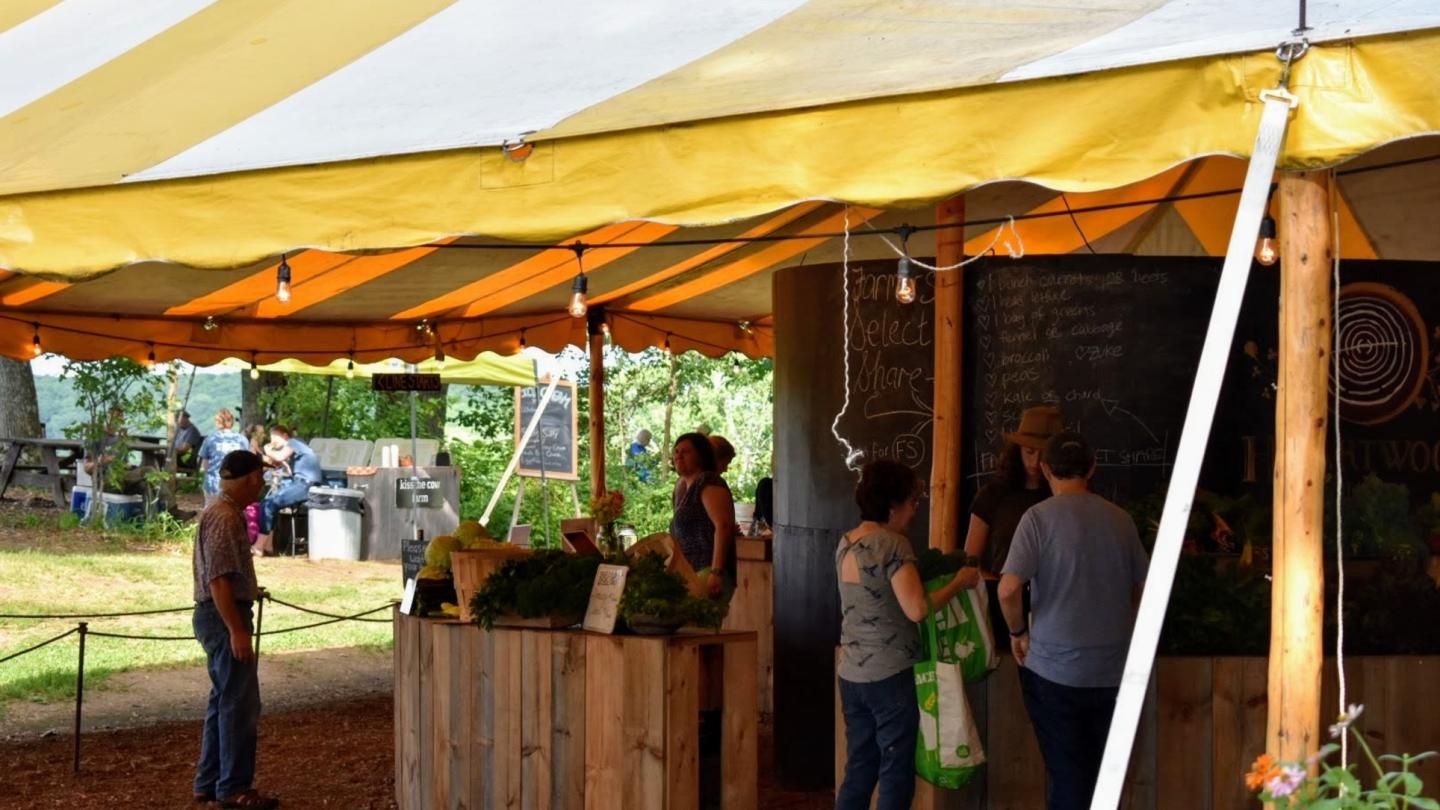 For dinner with a side of fun:
From 4:30 – 8 PM visit the rolling hills of Barnard for Feast & Field, a farmers' market and outdoor concert hall featuring Patti Casey and the Wicked Fine Musicians.
Or meet friends and family from 5 – 7 PM for Community Pizza Night at King Arthur Flour! For $10, you'll get the crust, sauce, cheese, and wood-fired oven to make the pizza of your dreams. Just bring your favorite toppings and a blanket and chair to complete the night in comfort!
For an evening in West Lebanon:
Then from 6 – 7 PM, hear from food writer Jessica Battilana about her first solo cookbook, Repertoire! She'll sit down in Yankee Bookshop to share expert tips and tricks as well as a snack straight from the pages of her book.
FRIDAY, AUGUST 17…
The Village of White River Junction is under construction and from 12 – 1 PM, you're invited to tour the action! It's the Final Stage of Hard Hat Tours, so come check out colorful walls and fixtures, and terraces galore!
Or visit the King Arthur Flour campus from 12 – 2:30 PM for a Book Signing and delectable demos with Erin McDowell, author of The Fearless Baker.
For an afternoon at the Norman Williams Public Library: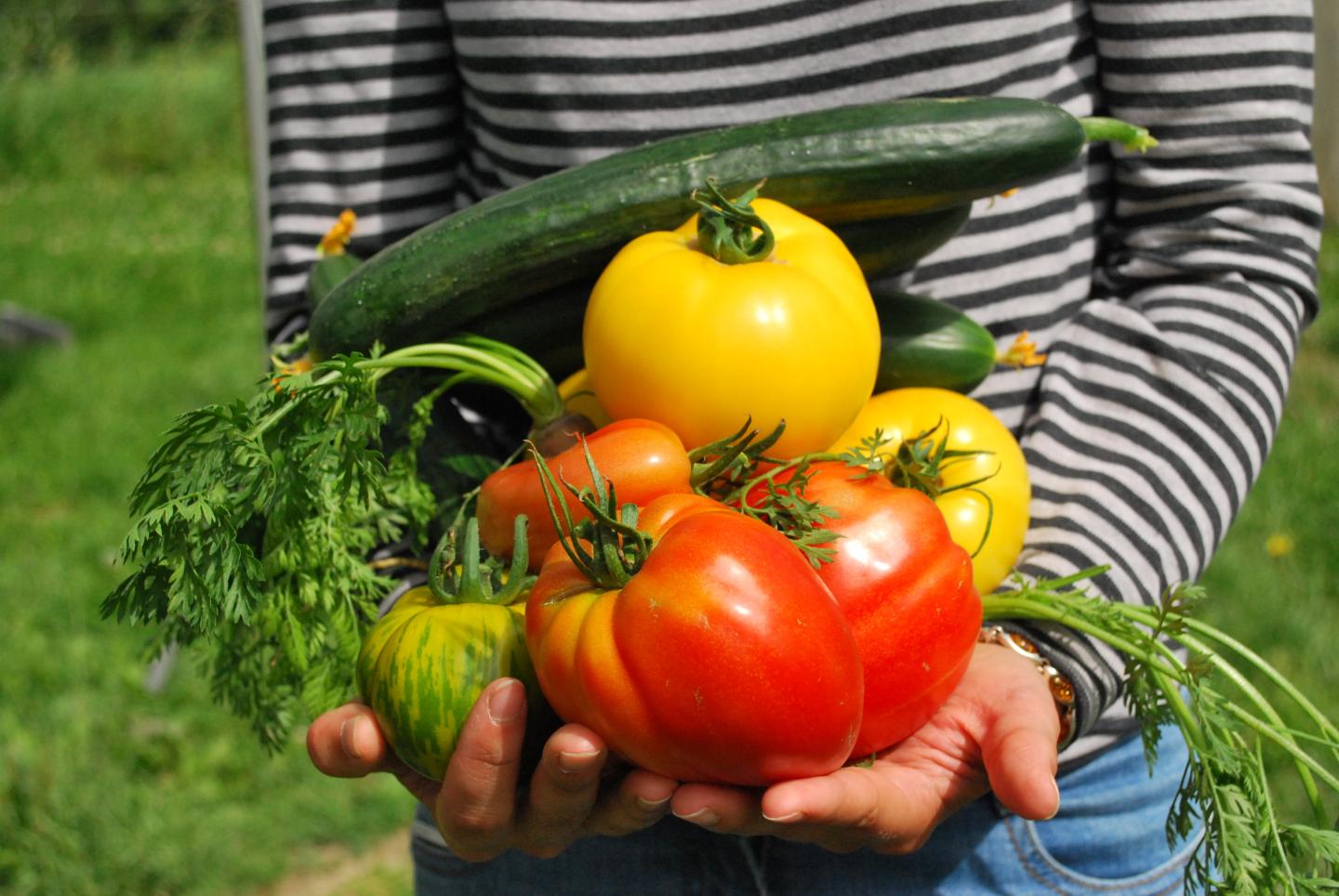 Then, dig in from 4 -7 PM at the Hartland Farmers' Market! As a bonus, kids can join the Power of Produce (POP) Club and access fun activities and great local produce!
To enjoy an evening of entertainment on the Ottauquechee, set up your blanket or chair on the Woodstock History Center's back lawn for a free concert from the Sabouyouma Afro-Funk Band. Happening from 5:30 – 7 PM, this outdoor concert will introduce you to a 7-piece polyrhythmic band led by Master Ballafonist, Ousmane Camara.
Ladies, on your mark: there's extended lift and riding time at Suicide Six's Elemental Bike Park! At She Shreds, you'll join your fellow riders for an evening of amazing flow followed by drinks. Beginning at 5:45 PM. Lift tickets are $10.
SATURDAY, AUGUST 18…
For a morning of gorgeous gardens and the food they produce:
From 10 AM – 3 PM, celebrate with books and a BBQ! At the West Hartford Library Barbecue and Book Sale, you'll also find a yard sale, silent auction, and activities to celebrate the end of the summer reading program. Hosted by the library friends and trustees.
For a packed day at Billings Farm and the Marsh-Billings-Rockefeller National Historical Park:
Then, take in a free open-air concert at the base of Killington from 3:30 – 6:30 PM at the Cooler in the Mountain Series, featuring performances by Super Doppler.
Or take part in the community celebration at Bridgewater Village School! From 4 – 10 PM, there will be raffle tickets, fireworks, booths chock full of goodies, and music by the Gully Boys! The Bridgewater Volunteer Fire Department will be serving chicken with beans, potato salad, and corn.
Later, for a night out, hear DJ ShaR4 spin at Bentley's Restaurant beginning at 10 PM.
SUNDAY, AUGUST 19…
For a global meditative experience, join in on the Pinnacle Peace Event at the North Universalist Chapel at 12 PM sharp.
Then, dine with friends and family on Woodstock's iconic Middle Covered Bridge. Beginning at 12:30 PM, share a meal made of locally-sourced and prepped ingredients from the Woodstock Farmers' Market in the form of a three-course meal!  Bagpipe music completes this sensory experience. Tickets available for purchase online at $65.
If a sumptuous dinner's more your style, from 5 – 8 PM, enjoy three-courses of mouthwatering food created by Resort Executive Chef Rhys H. Lewis at the Red Barn Dinner Series at Kelly Way Gardens. Reservations required, $55 per person plus tax and gratuity.
TO ACCESS MORE GREAT CONTENT ON OUR BLOG...