ALL WEEKEND LONG…
November 15-17 & beyond: Performances of Matilda The Musical will be filling WRJ's Barrette Center with song. Showings at 2 PM and 7:30 PM (check schedule). Tickets available online.
November 15-18 & beyond: For a sample of local culture, visit the White River Craft Center for the complimentary solo art show, Branching Out, featuring the work of Amy Hook-Therrien.
November 15-18 & beyond: Got a day planned in West Lebanon? Stop by the 46th Annual Christmas Show and Sale in the Upper Valley Plaza for the perfect holiday presents, including ceramics, folk art, crafts, home decorations, quilts, stained glass, handbags, and more.
November 16-18 & beyond: This is your chance to watch a film that Variety critic Owen Gleiberman called "the rare racial drama that will detonate the complacency of even those who are drawn to see it." Don't miss it. The film, the Hate U Give, presented by Pentangle Arts, will be playing at the Woodstock Town Hall Theatre all weekend long. Follow the link for pricing and showtimes.
November 16-18: Catch a laugh-a-minute performance of the Steve Martin creation, Picasso at the Lapin Agile, taking over the Grange Theatre at ArtisTree. Follow the link for pricing and showtimes.
November 17-18: It's another November Weekend at Billings Farm & Museum! Spend a day at the farm – watching milkings, meeting the resident livestock, and partaking in special daily activities!
Photo by Erika Doss - © 2018 - Twentieth Century Fox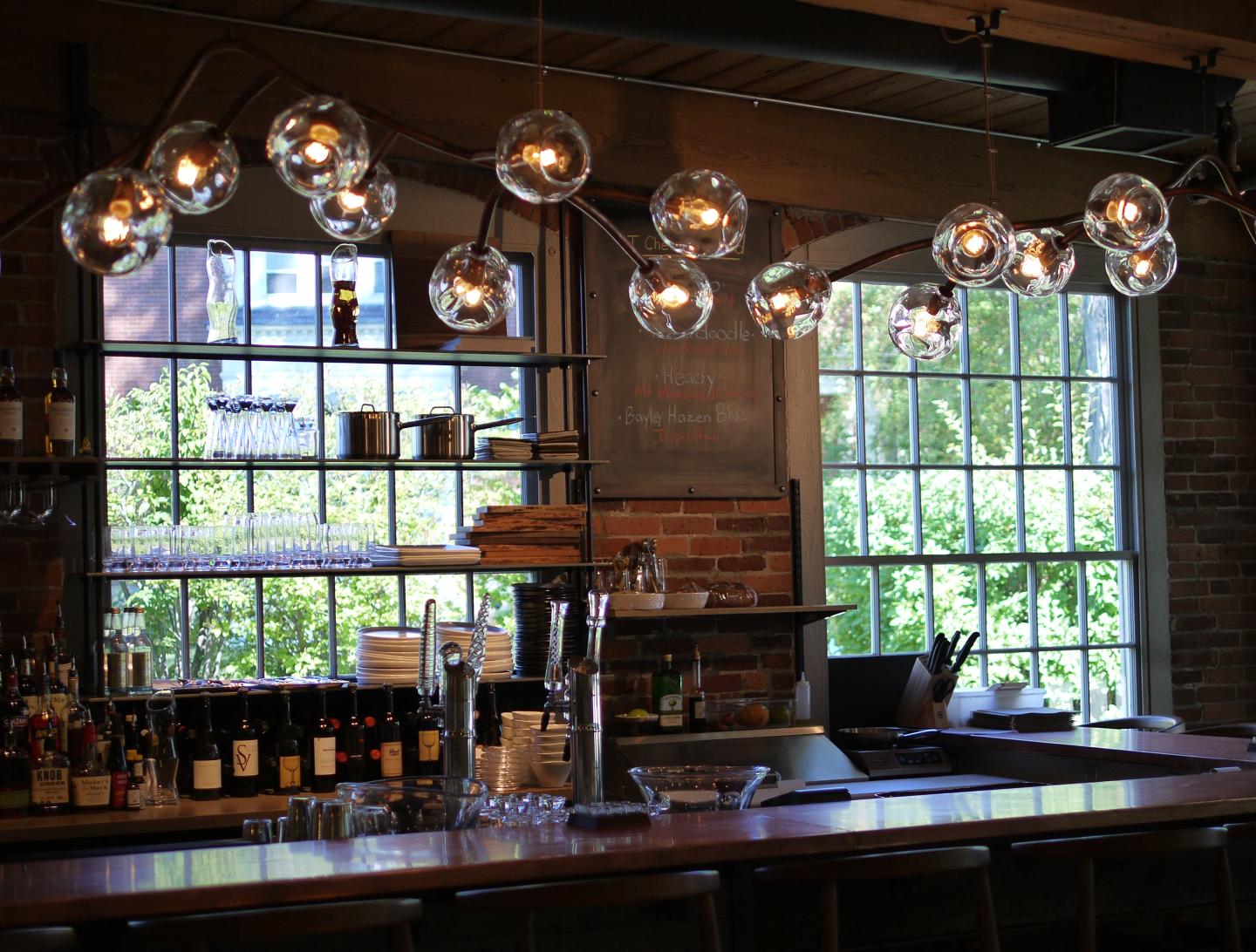 FRIDAY, NOVEMBER 16…
4 – 7 PM: Access local producers, crafters, and artisans in a cozy indoor market at the second Hartland Farmers' Market of the season! Happening at Damon Hall, featuring music by Sabrina Brown.
6:30 PM: A night at the museum just got wild. Shut down the Montshire Museum at Montshire Unleashed, an adults-only night of food, drinks, music, and brain-bending puzzles and challenges. See website for pricing (entrance for members is free).
7 – 9 PM: For only $5, kids grades 4-8 can drop-in cannonball style at the Upper Valley Aquatic Center's Splash Night! This event, complete with night of music, food, games and fun in the pool, is presented in partnership with Harford Parks & Rec.
6:30 – 9 PM: Planned by teens, for teens: Branch Out Teen Night at ArtisTree is the perfect way to kick off the weekend with free food and the arts! This month's theme is Printmaking and Story Slam - and all teens grades 7-12 are welcome.
7 – 10 PM: Head to the Public House in Quechee for a night of live music by Kind Bud!
SATURDAY, NOVEMBER 17…
9 – 11 AM: Creative possibilities are endless during the Broken Dish Mosaic Workshop at the North Chapel, where you'll arrange pieces of discarded dishware and pottery into beautiful scenes; aerfect gift for the holidays! To register please contact Barbara or Geraldine at [email protected]
9 AM – 4 PM: Take handmade-for-the-holidays a step further: craft 8 Christmas cards, 4 tags, and 1 box during the potluck Card Making Workshop with the Hartford Parks & Rec in White River Junction. Registration required.
11 AM – 2 PM: Things are getting a little spicy at King Arthur Flour with their event: Cider Tasting! Here, you'll meet local cider makers, sip on something sweet, and even get to bring some home for later.
11:30 AM – 6:30 PM: It's a mandolin/fiddle extravaganza with Erica Brown and Matt Shipman of Darlin' Corey at not one but two locations in Lebanon! Jam with the musicians at Salt Hill Pub for free, then head on out for workshops and a concert at the Upper Valley Music Center in Lebanon, NH. See website for workshop and concert pricing.
1 – 4 PM: Decorate your own intricate Ukrainian egg during a complimentary workshop at Norman Williams Public Library. Registration required, two classes recommended.
2 & 7:30 PM: With more than 70 dancers and pieces from Morocco, Algeria, Italy, Turkey, Egypt, Iran, India, Marrakech to Mumbai is a showcase of global community. Happening at the Lebanon Opera House. Visit website for pricing and tickets.
3 – 5:30 PM: Watch a showing of Burned: Are Trees the New Coal? as its Vermont-based filmmakers take an unwavering look at the latest energy industry solution to climate change in this powerful documentary. Playing at Billings Farm & Museum as part of the Woodstock Vermont Film Series. See website for pricing and tickets.
6 – 8 PM: Get your thinking caps ready: it's Trivia Night at the Quechee Club (member benefit)!
6:30 – 9 PM: A night of cocktails, a plateful of southern home cooking, and live performances – who can say no to that? Visit Newberry Market in White River Junction for dinner, then head to the Briggs Opera House to finish off this JAG Juke Joint Benefit Dinner Party. Tickets available online.
7 – 11 PM: Eat, drink, and dance in the firelight at the Windsor Mansion Inn! You'll also find a silent auction and a 50/50 raffle at this Fireside Frolic featuring FRY DADDY. $25 tickets available for purchase at the Windsor Public Library.
SUNDAY, NOVEMBER 18…
9 AM – 3 PM: In case you missed the first, here's another chance to DIY your holiday cards this year! Sign up now for Gratitude Sampler and 4 Greeting Cards Workshop in Sharon, VT.
12:30 – 5:30 PM: Prep your body, mind, and soul for the holidays with a yoga-focused mini-retreat! During Celebration of Gratitude, you'll enjoy a homemade vegetarian gourmet lunch, connect with your heart through guided breath, intention and movement, discover your deeper self through a Shamanic journey led by drumming, raise energy in a Kundalini Yoga session, and relax in a luxurious hot tub. See website for registration and pricing.
3 – 8 PM: Join Tango Norte for a social dance at ArtisTree! Milonga with Live Music by Tango Norte is happening at ArtisTree and includes a 3 PM lesson and dancing beginning at 4 PM. See website for pricing and feel free to BYOB!
TO ACCESS MORE GREAT CONTENT ON OUR BLOG...