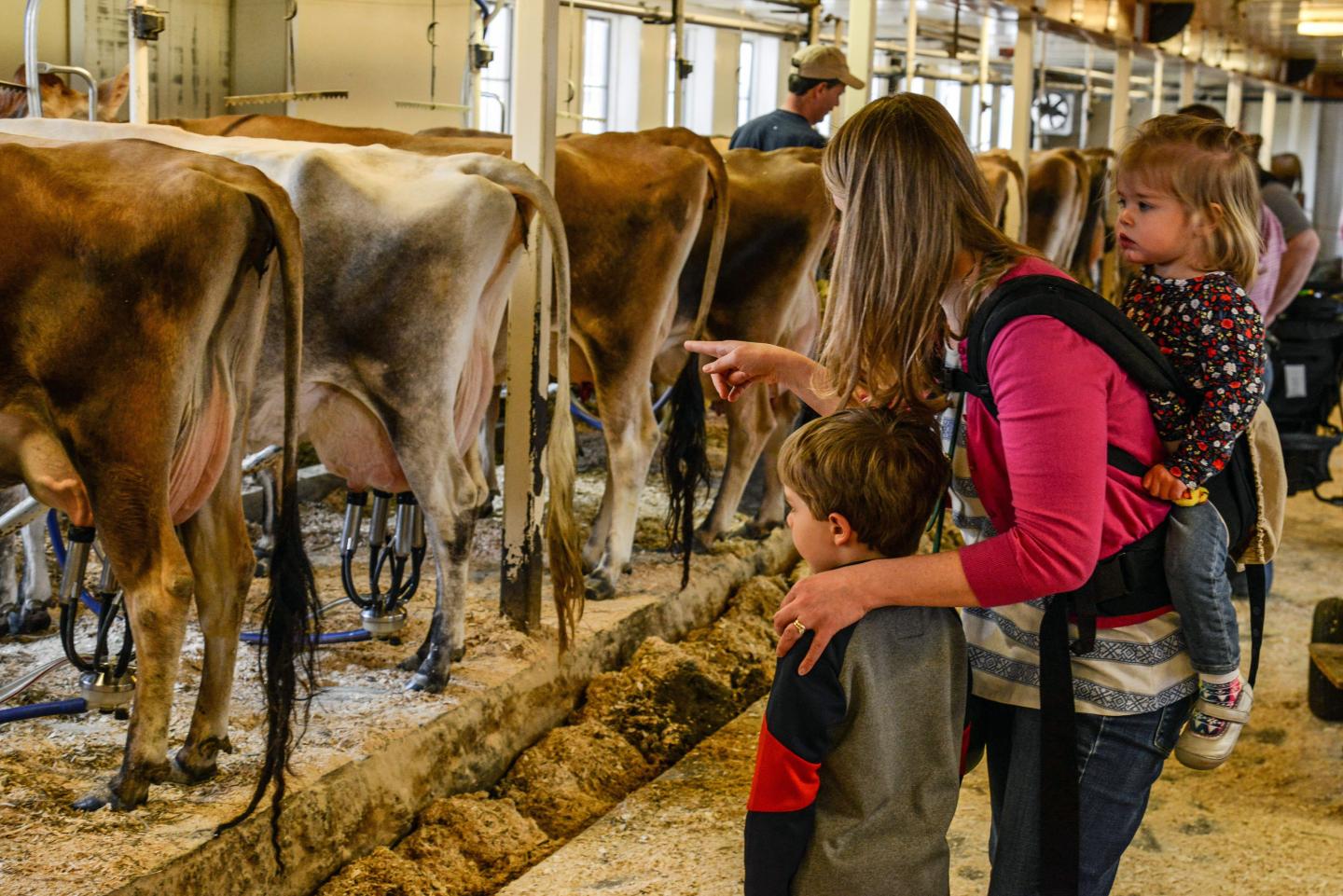 Billings Farm staff photo
THURSDAY, NOVEMBER 8…
4 PM: Join the Hartland Elementary School's 8th grade class as they take over Angkor Wat for a BBQ Dinner Fundraiser! Students will be serving up Chef Chy's famous BBQ chicken dinner, complete with steamed vegetables and white rice for $10.50 per person.
4 PM: Hear from the White River Junction VA Medical Center's Karen Campbell, Chief of Voluntary Services, and Camilla Olmstead, Chief Health Administrative Services, during a complimentary presentation of Life Transitions: Veterans & VA Scope of Benefits, happening at The Quechee Club. Refreshments begin at 3:45.
6 PM: For a welcoming space to eat, drink, and be merry, head to the LGBTQ mixer, Out in the Valley Happy Hour at Hanover's Skinny Pancake!
7 – 9 PM: Then, extend your visit to WRJ for a community discussion with Vermont Law School student Arielle King on Environmental Racism and Community Resilience: A Holistic Approach to Understanding Equity, Inclusion, Race, and the Environment. Happening at the Bugbee Senior Center in White River Junction.
7 – 9 PM: It's Open Mic with Jim Yeager at the Hay Loft at ArtisTree! This is your chance to share your musical stylings with friends and neighbors in a welcoming, relaxing environment – or take to the audience and listen in.
FRIDAY, NOVEMBER 9…
11:45 AM – 1 PM: Calling all veterans: there's a free lunch at the Thompson Center with your name on it! During this Veterans Day Luncheon & Ceremony, the American Legion will lead a ceremony around the flag, followed by a hot lunch of meatloaf, parsnip mashed potatoes, vegetables, and dessert.
3 – 7 PM: It's the last night for Ava Gallery's 10 x 10 Exhibition + Fundraiser! With music by DJ Melissa, delicious food from Taco's Tacos and VT Munchies, an artwork sale, and portraits by Michael Seamans Photography, this Closing Party is not to be missed.
5:30 – 7 PM: Swing your partner toward the Family Harvest Hoedown at Woodstock Elementary! Students and the WES PTO team like will be offering face painting, a photo booth, fortune telling, pizza by the slice, dessert, and of course, dancing!
SATURDAY, NOVEMBER 10…
8:30 – 11:30 AM: In this BYOB event – bring your own binoculars, that is – you'll immerse yourself in Marsh-Billings-Rockefeller NHP for sightings of our favorite feathered friends. Meet bright and early at the Carriage Barn Visitor Center for this complimentary Autumn Bird Walk - Working Woodlands Workshop.
9 AM – 12 PM: Looking for homemade holiday gifts to give friends and family? Then this is your jam! Visit Blake Hill Preserves in Windsor for their Holiday Jam Class, where you'll craft their limited edition jam with cranberries, raspberries strawberries, plums, cherries, and a hint of holiday spice. You'll head home with six free jars of jam you can share with all your loved ones.
9 AM – 3 PM: Visit the Woodstock History Center for a festive day of building handcrafted gifts during the Willow Holiday Decorations Workshop! Advanced registration required.
10 – 11 AM: For a laugh riot for the whole family, catch a performance of Jigsaw Jones and the Case of the Class Clown, part of Pentangle Arts' Youth in Arts Program! Chock full of music, charm, and humor, this musical is based on the book by renowned author James Preller and is sure to leave you smiling. Happening at the Woodstock Town Hall Theatre. Tickets available online.
10 AM – 12 PM: Take your spirituality to the next level at the Central Vermont Dowsers Gathering in South Royalton. Happening at the BALE Community Building, this event includes an introduction to dowsing, and Sound Medicine; a workshop for the Mind, Body & Spirit, followed by discussion.
12 – 3 PM: Explore the inner workings of your favorite electronics during Take Apart Day at Montshire Museum in Norwich.
2 – 3:30 PM: Then, for a bit of Beatles nostalgia, take in a showing of Yellow Submarine at the Woodstock Town Hall Theatre, presented by Pentangle Arts.
3 & 5:30 PM: Or follow five Pulitzer Prize-winning journalists in the documentary that chronicles their reporting during the early years of the Vietnam War, Dateline-Saigon. Presented by Woodstock Vermont Film Series at Billings Farm & Museum.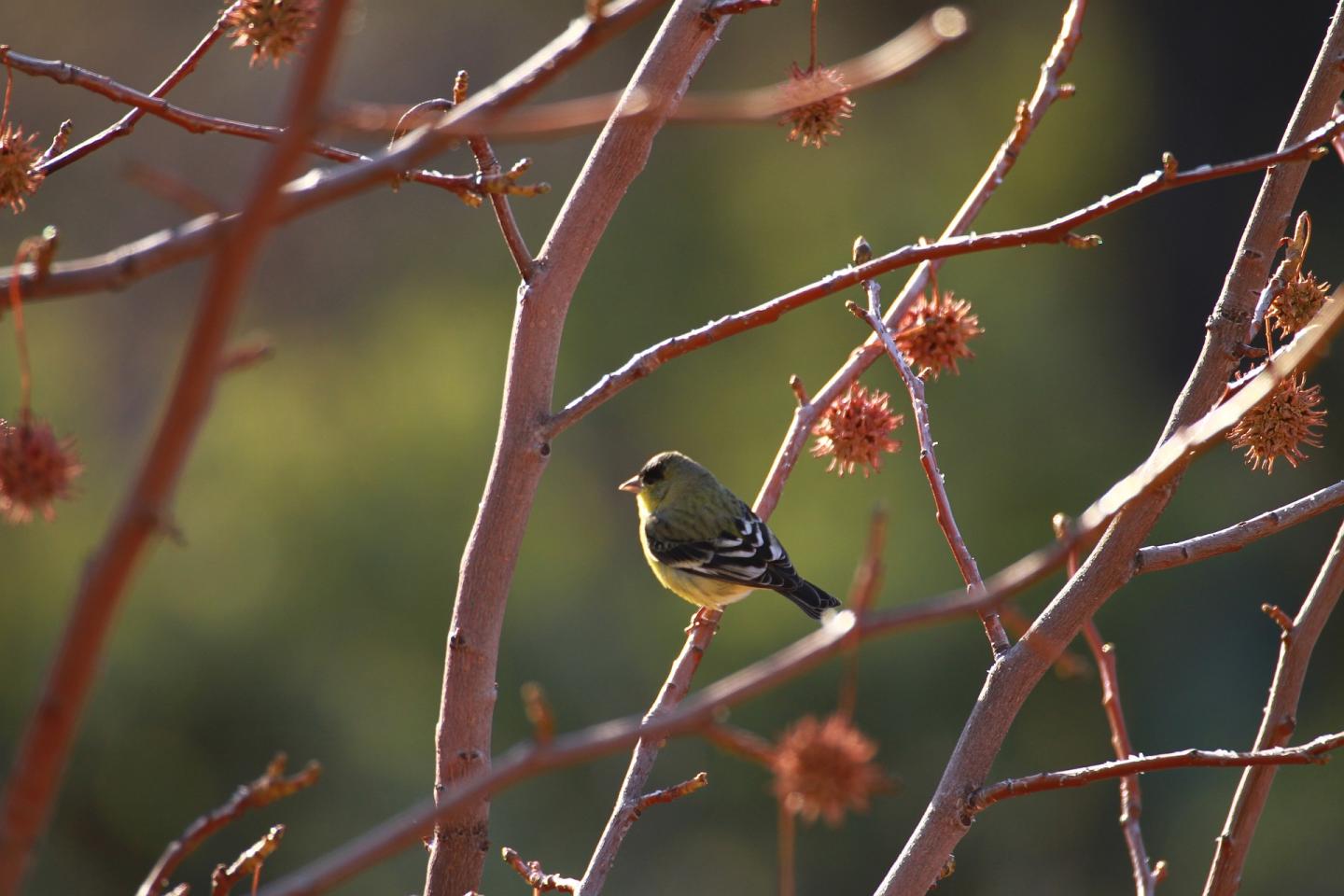 SUNDAY, NOVEMBER 11…
10 AM – 4 PM: Visit the Vermont Institute of Natural Science for a full day's itinerary of activities, including an artist exhibition with Jessica Fligg, encounters with reptiles, raports, and more – and free admission for veterans!
12 – 2 PM: Sample Simon Pearce's new fall menu during their Harvest Garden Party in Quechee! Victoria Dilley, floral designer of Shelburne Farms and owner of Daisy Roots will perform floral arranging demonstrations between courses.
4 – 5:30 PM: Then, end your weekend with duo Annemieke McLane, pianist, and Matthew Marsit, clarinetist, during Concert for a Cause at ArtisTree Community Arts Center. Tickets available online for this beautiful collaboration of "Winds and Woods."
TO ACCESS MORE GREAT CONTENT ON OUR BLOG...