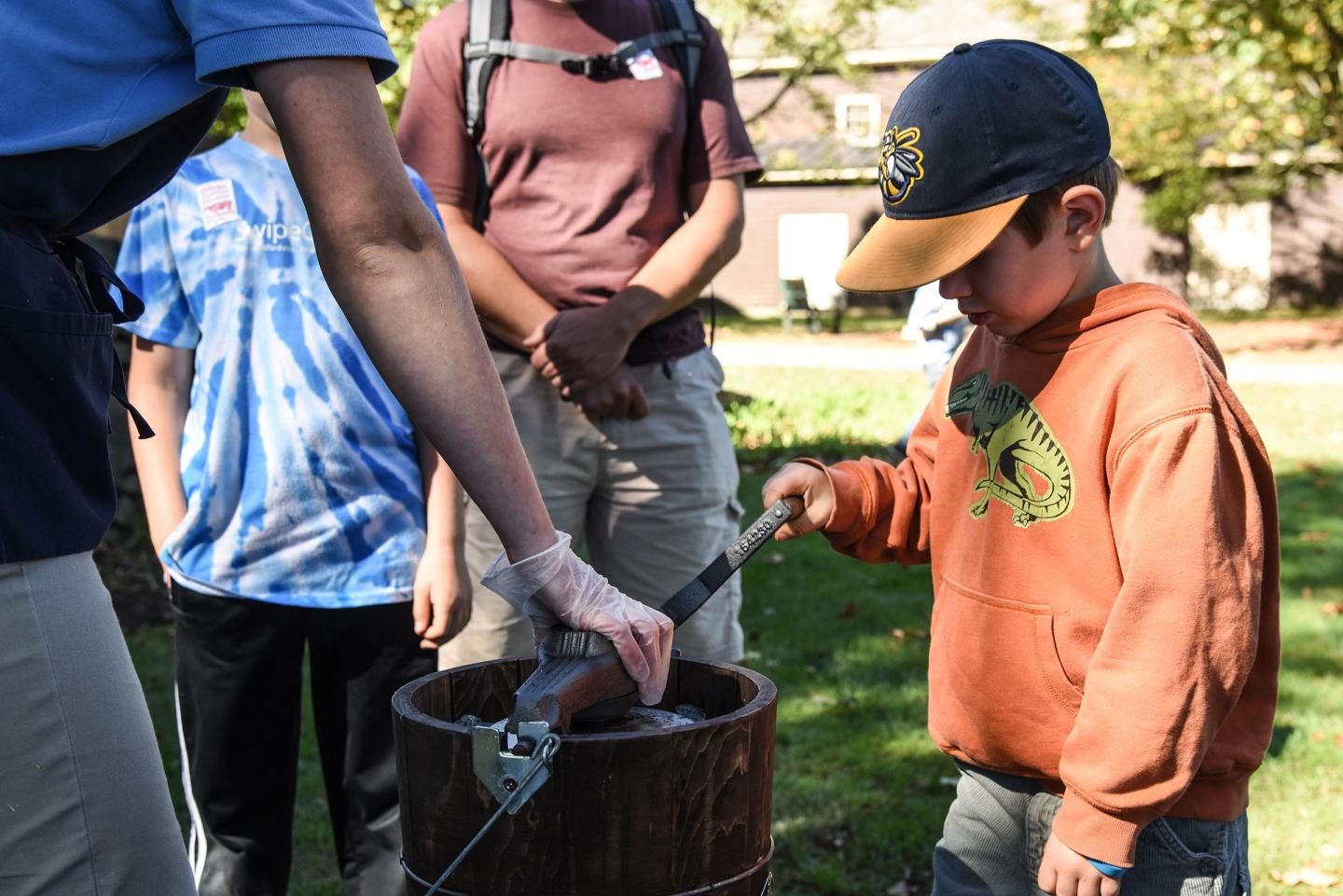 ALL WEEKEND LONG…
September 27 – 29 (showtime vary): This is your last chance to catch a performance of The Fantasticks at ArtisTree's Hayloft! Tickets are available for purchase online for this romantic charmer that became the longest-running musical in the world.
September 27 – 30: Revel in the vibrant shades of the season with Fall Foliage Pleasure Rides! Join GMHA for up to four days of scenic horseback riding.
September 28 – 30 & beyond: Make it a movie night at the Woodstock Town Hall Theatre! Based on the true story of the mission to capture Hitler's deadliest lieutenant, Operation Finale is a thriller history buffs won't want to miss. Playing at 7:30 PM.
September 29 & 30: From 10 AM – 5 PM, it's a Pumpkin and Apple Celebration at Billings Farm & Museum! Join in on the fall fun complete with wagon rides, apple tasting and cider pressing, ice cream making, bowling with pumpkins, historic games, and more.
September 29 – October 5: Capture nature through the artist's eye with the en Plein Air Painting Festival, an event transforming VINS into an outdoor art studio. Registration required.
THURSDAY, SEPTEMBER 27…
From 10 AM – 4 PM, spend your workday in a collaborative environment with free open co-working at the Optimist Center!
Then, take a sensory stroll through Kelly Way Gardens with the complimentary Five Senses Tour from 3 – 3:45 PM.
To get the freshest fall produce, stop in Lebanon, NH for their final farmers' market of the season, happening from 4 – 7 PM. There, you'll find local wares, seasonal favorites (apples, pumpkins, and cider, anyone?) and live music by Steve Spensley.
Or head to the hills of Barnard for Feast & Field Market! From 5:30 – 8 PM, you'll find seasonal produce, delicious food and drinks, and a serving of live Cajun music by Chaque Fois!
For a musical encore, join in on Open Mic Night at ArtisTree's Hayloft, where you can showcase your musical talents or sit and listen to others perform from 7 – 9 PM.
FRIDAY, SEPTEMBER 28…
It's the 6th Annual Tournament of Champions – brought to you by Zack's Place! Hit the green for a good cause with a 1 PM shotgun, followed by auctions, wine tastings, food, and live entertainment at the Woodstock Country Club. Then, stay for a helicopter golf ball drop at 5:30! 
Then, from 6 – 8 PM, take your pick:
Stroll through Woodstock village and take in artwork, shopping, music, and refreshments during Art Walk, a free community event!
Or visit the Norwich Congregational Church to meet author Jodi Picoult and support Planned Parenthood of Northern New England! Tickets available for purchase online.
SATURDAY, SEPTEMBER 29…
In this complimentary installment of the Summer Garden Series at Kelly Way Gardens, you'll learn how to enjoy flowers in the off-season with Dried Flower Power, happening from 9 – 9:45 AM.
Then, take your produce shopping outdoors with one of two farmers' markets:
Can you dig it? At Montshire Museum of Science, the answer is yes during Archaeology Day, happening from 10:30 AM – 4 PM! Here, you'll get your hands dirty examining real artifacts, becoming a history detective, throwing an atlatl, and partaking in a pottery workshop.
Burgeoning racers and mountain bikers: on your marks! Find your spot on the starting line at Kids Free Fun Runs and Mountain Bike Rides on Ascutney Trails, beginning at 2 PM – then reward yourself with chocolate milk, cider, treasure hunts, balloon creations, and free face painting.
Later, make a pit stop at Farmhouse Pottery for their Fall Social. From 4 – 7 PM, you'll partake in live music, micro-brews, handmade pies, wood-fired pizzas, and great company out on the lawn, in full view of fall's foliage! Tickets available for purchase online.
SUNDAY, SEPTEMBER 30…
Get a sweet start to your morning with the North Chapel SE Pancake Breakfast from 8 – 10 AM in Woodstock.
Then, it's Octoberfest time at Harpoon Brewery! From 12 – 4 PM, Artisan Park in Windsor will be bursting with fall activities, from hay rides to a hemlock maze, cooking classes, fall cocktails from SILO distillery, and music by Jes & Jakob at Harpoon Brewery.
Learn about one of Woodstock's first ski hills during a Sunday jaunt with History Hikers. From 1 – 2 PM, take part in a hike guided by the Woodstock History Center featuring historic photos, artifacts, and refreshments. Advanced registration required.
Then, get your foraging on from 1 – 4 PM with a Mushroom Walk at Montshire Museum of Science! Follow expert Faith Hunt on this annual foray into spectacular local fungi. Tickets available online for purchase.
If the day's adventures whet your appetite, visit Kelly Way Gardens from 6 – 8 PM for a decadent farm-to-table feast with the Red Barn Dinner Series. Registration required.
Complete the night with a round of laughs compliments of Emmy winner Paula Poundstone! From 7:30 – 9:30 PM, she'll be showcasing her razor-sharp wit at the Lebanon Opera House.
TO ACCESS MORE GREAT CONTENT ON OUR BLOG...