Furniture & pottery
Address: 102 Mill Rd, Bridgewater, Vermont 05034
Hours:

Furniture workshop: Weekdays by appointment
Pottery workshop: Weekdays by appointment
Store: By appointment only Monday through Wednesday, 11 AM – 5 PM Thursday through Saturday, 11 AM – 4 PM Sunday

Fun fact: Both Charles Shackleton and Miranda Thomas have notable ancestors! Thomas' grandfather is famed architect Arthur Joseph Davis, designer of The Ritz Hotel in London and ocean liners The Aquitania and The Queen Mary. Shackleton is a descendent of Antarctic explorer Sir Ernest Shackleton, and his father was one of Ireland's most famous gardeners.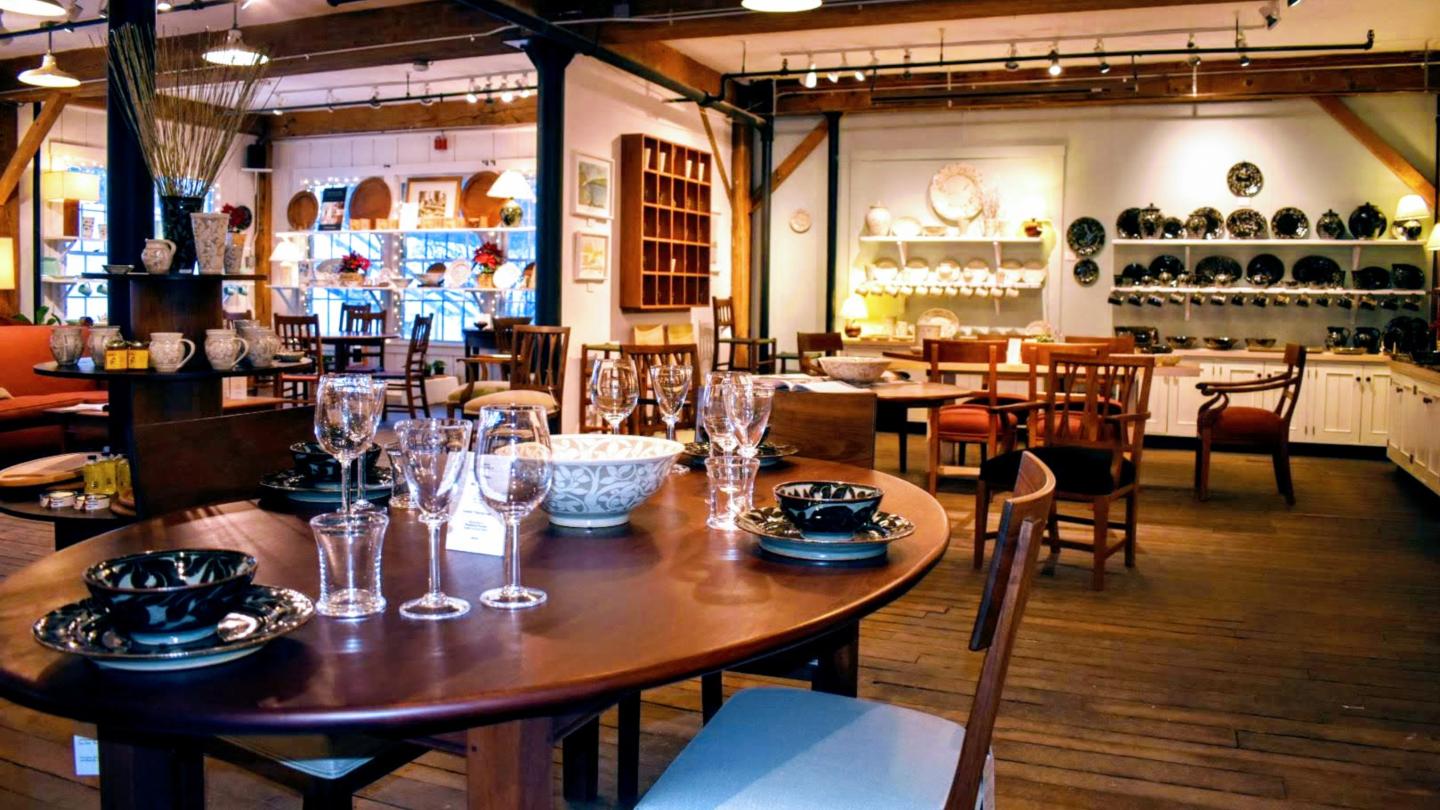 The husband-and-wife duo at the helm of the brand, Charles Shackleton (furniture-maker) and Miranda Thomas (potter) met first in England, then again, by chance, in Vermont while working for Simon Pearce. In 1987, they set off on their own driven by a mutual passion for hand-crafting beautiful, high-quality objects for everyday use – with ample supplies of character and soul.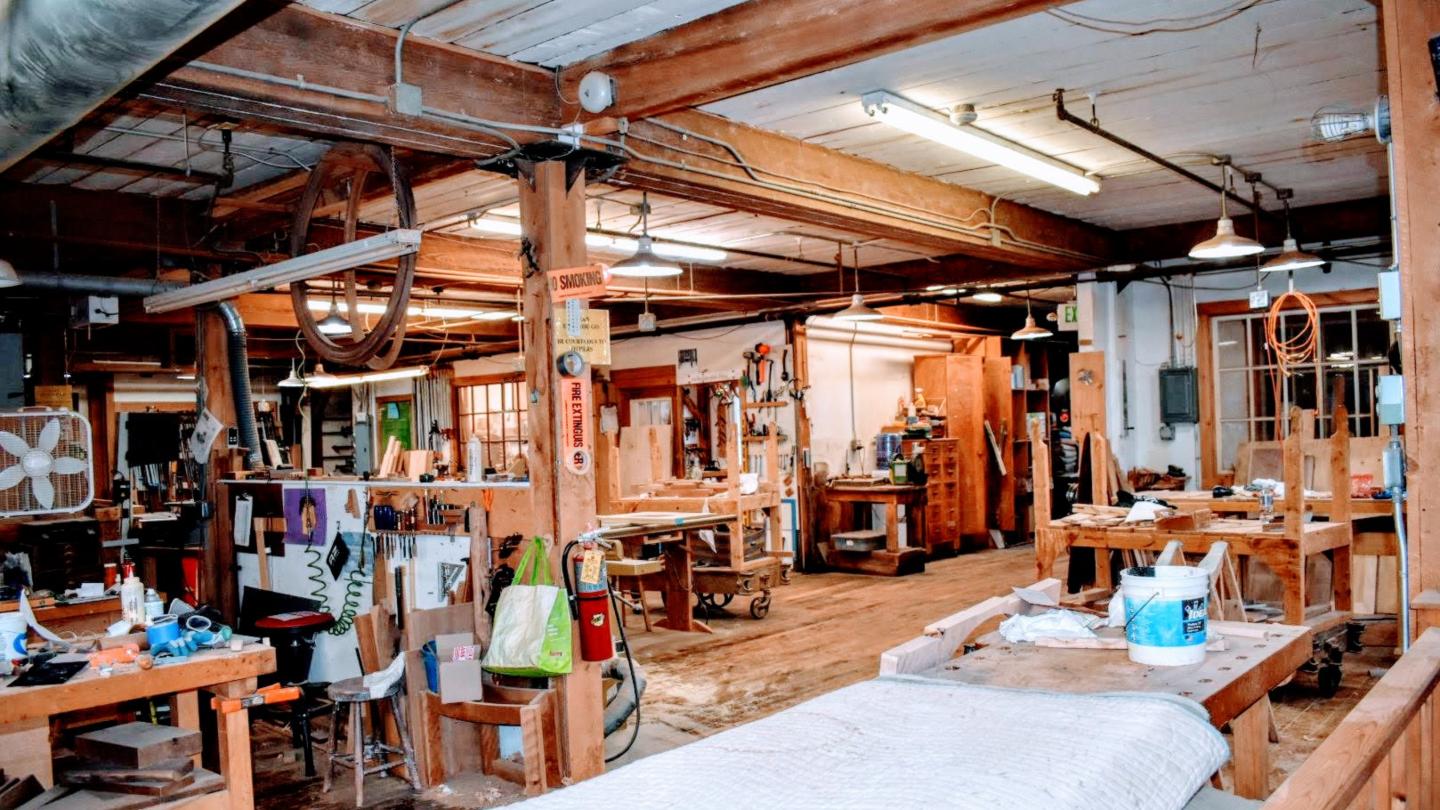 You'll feel that character beneath the vaulted, timbered ceilings of the showroom, staged with the level of care and attention-to-detail you'd expect from a partnership of master craftspeople.
It's like stepping into the would-be house of your dreams, awash in rich wood tones, earthy yet vibrant glazes, and plush, inviting upholstery. The second-floor workshop where you can watch woodworkers in action completes the wing of the Bridgewater Mill purchased by the pair in 1995. The pottery workshop is just a few steps away from the main building.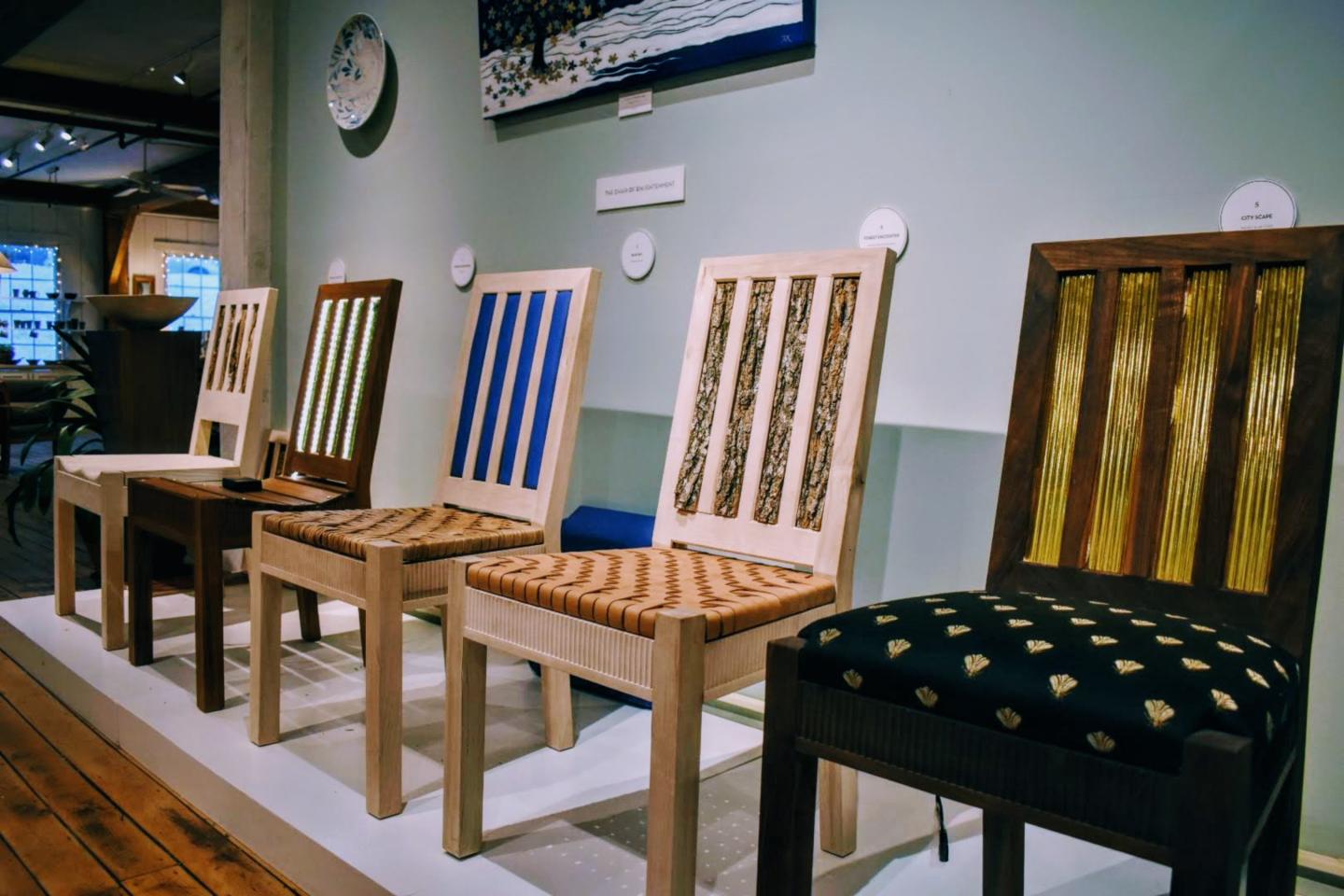 From that pottery studio to the woodworking shop, almost everything is handmade. Each work of art follows a single artisan from the first step to the last, a claim few others can make. That sawdust you smelled in the workshop? It's recycled and used for cattle bedding. And the best part is, these aren't new initiatives. These green, sustainable efforts that are all the rage today have been a part of the company's DNA from the start. From ShackletonThomas' inception over 30 years ago to today, not much has changed – and that's a good thing.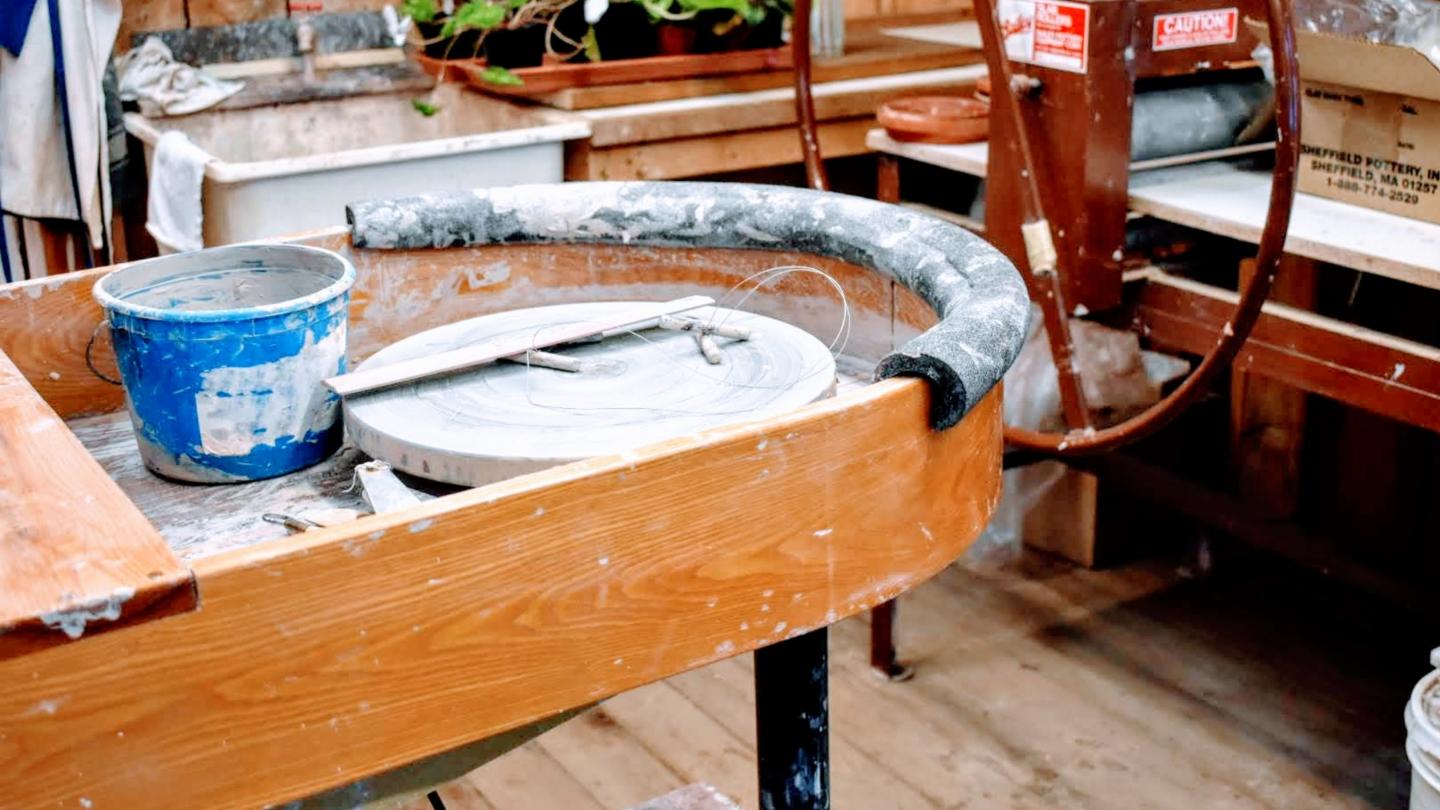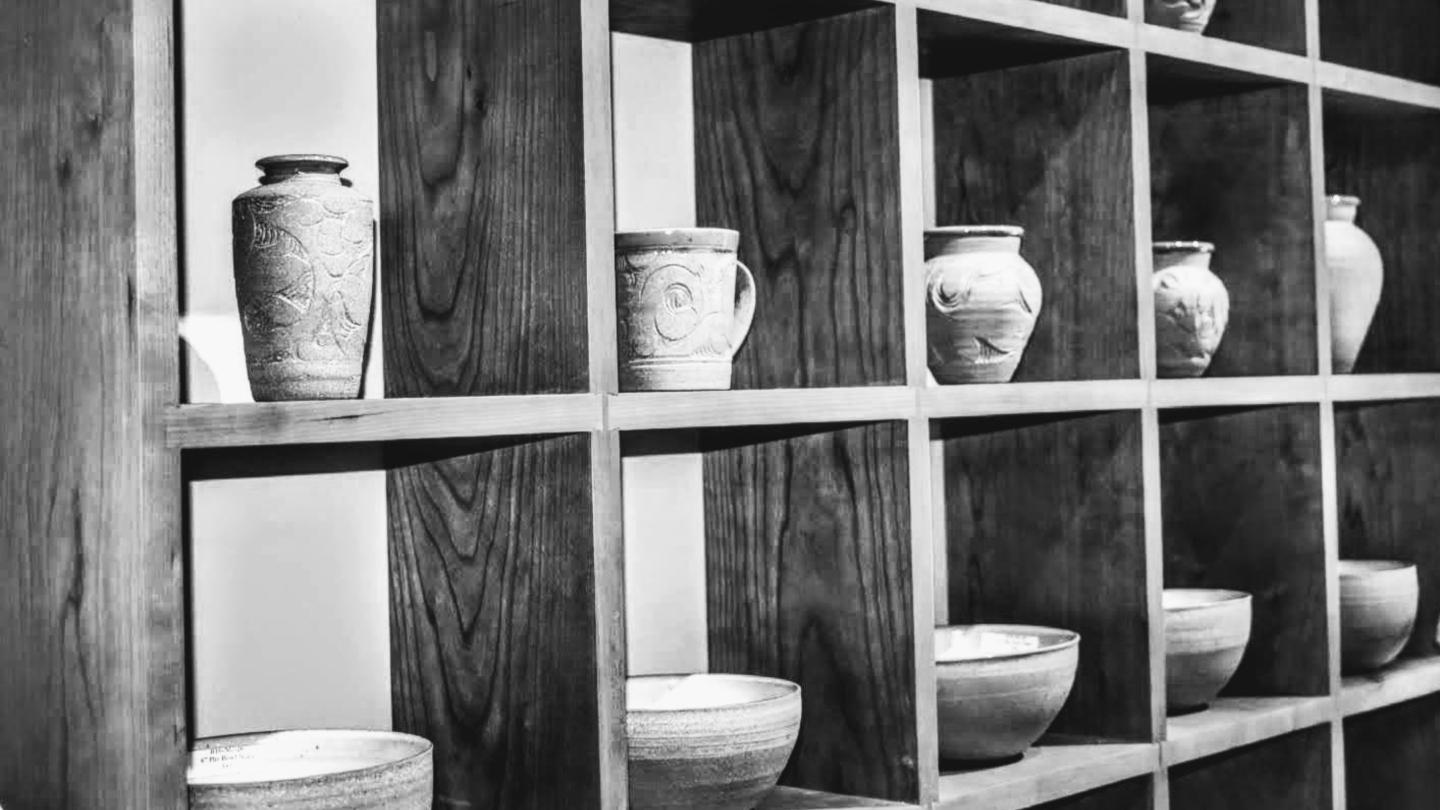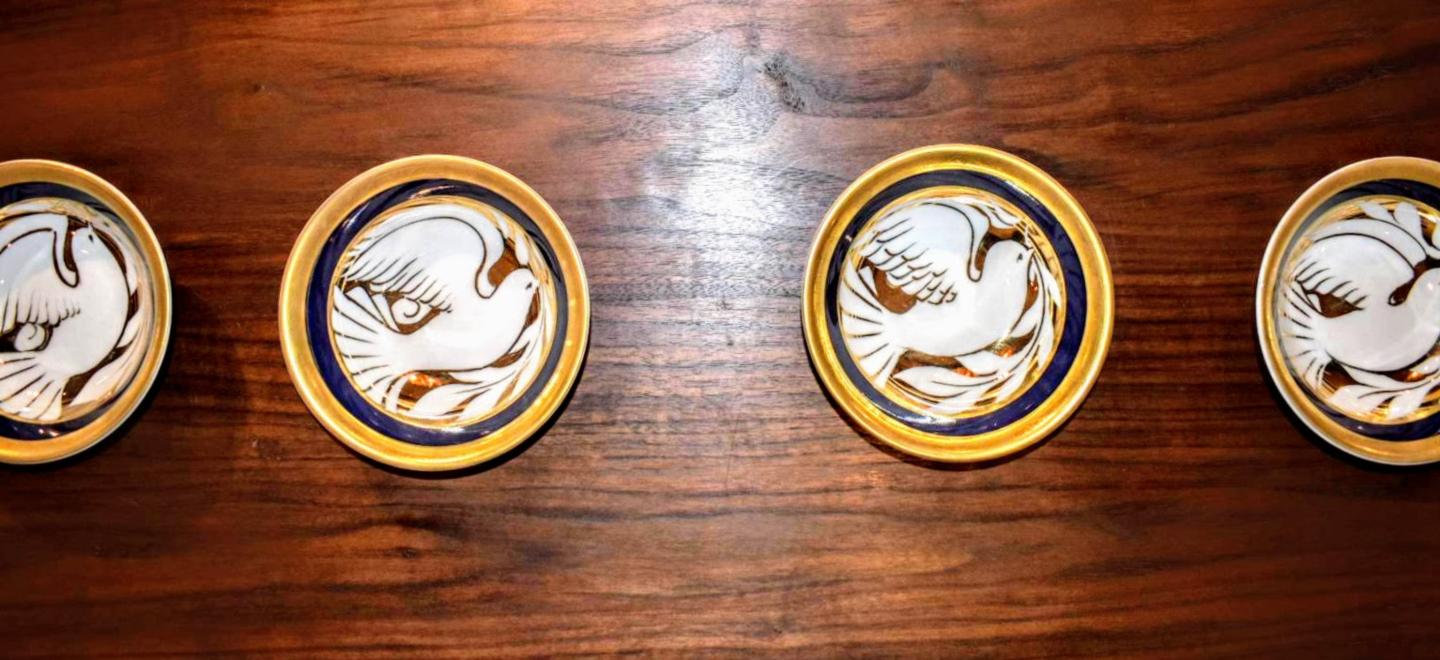 Glassware & pottery
Address: 1760 Quechee Main Street, Quechee, Vermont 05059 (see website for additional locations, including the Windsor location where you can watch potters at the wheel)
Hours:

Glassblowing workshop: 10 AM – 9 PM daily
Store: 10 AM – 9 PM daily
Restaurant: 11:30 AM – 2:45 PM, 5:30 – 9 PM daily
Bar: 4 – close Sunday through Thursday, 11:30 AM – close Friday and Saturday

Fun fact: Simon Pearce produces trophies for the Audi FIS Ski World Cup at Killington Resort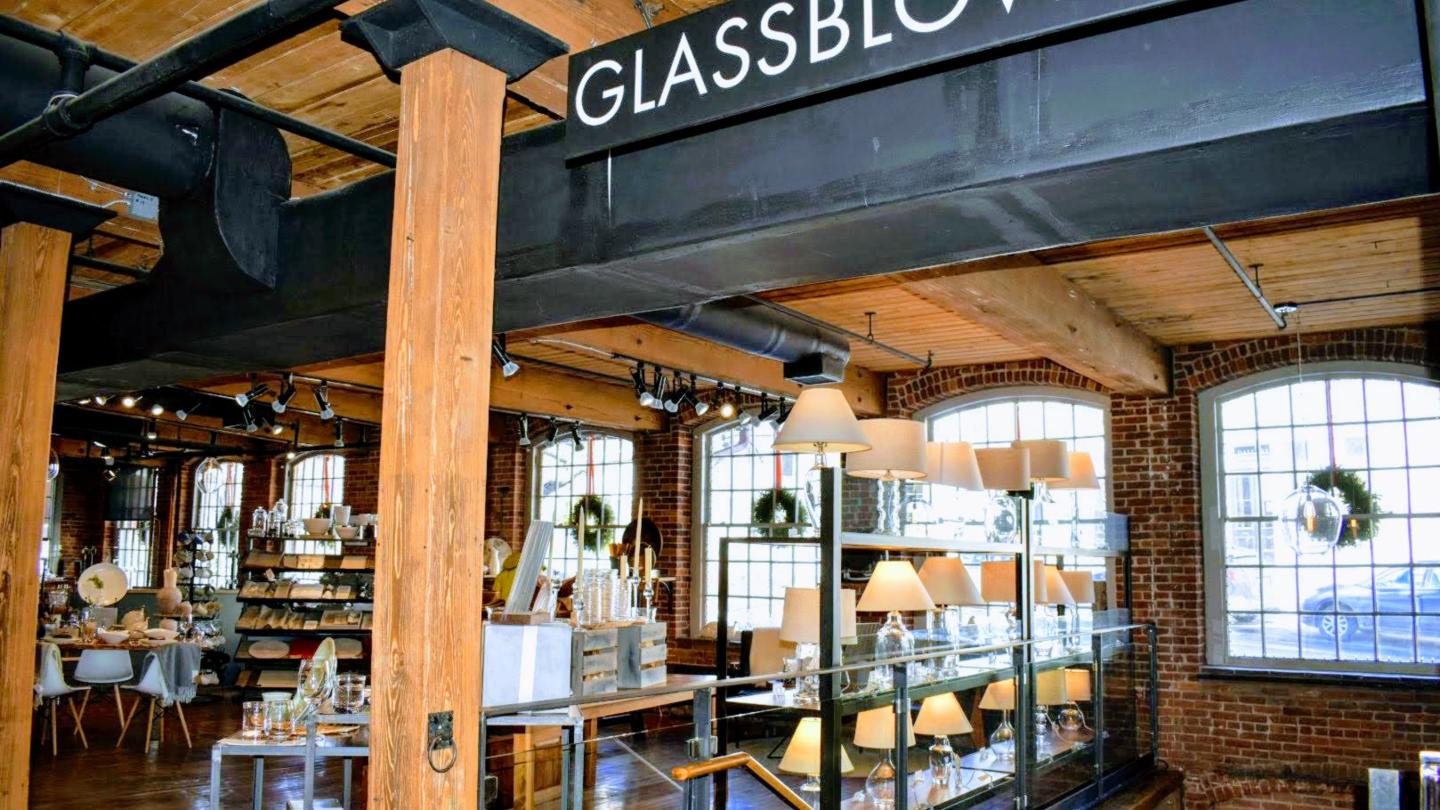 The work of Simon Pearce is functional, sophisticated, and beautiful. It's no wonder the site of his flagship store claims the same. Approaching from the south, you'll cross the Quechee Covered Bridge, a wonder of wood and steel offering peek-a-boo river views. Bear left for a clearer glimpse of a frothing waterfall and the 200-year-old mill that the eponymous founder once called home.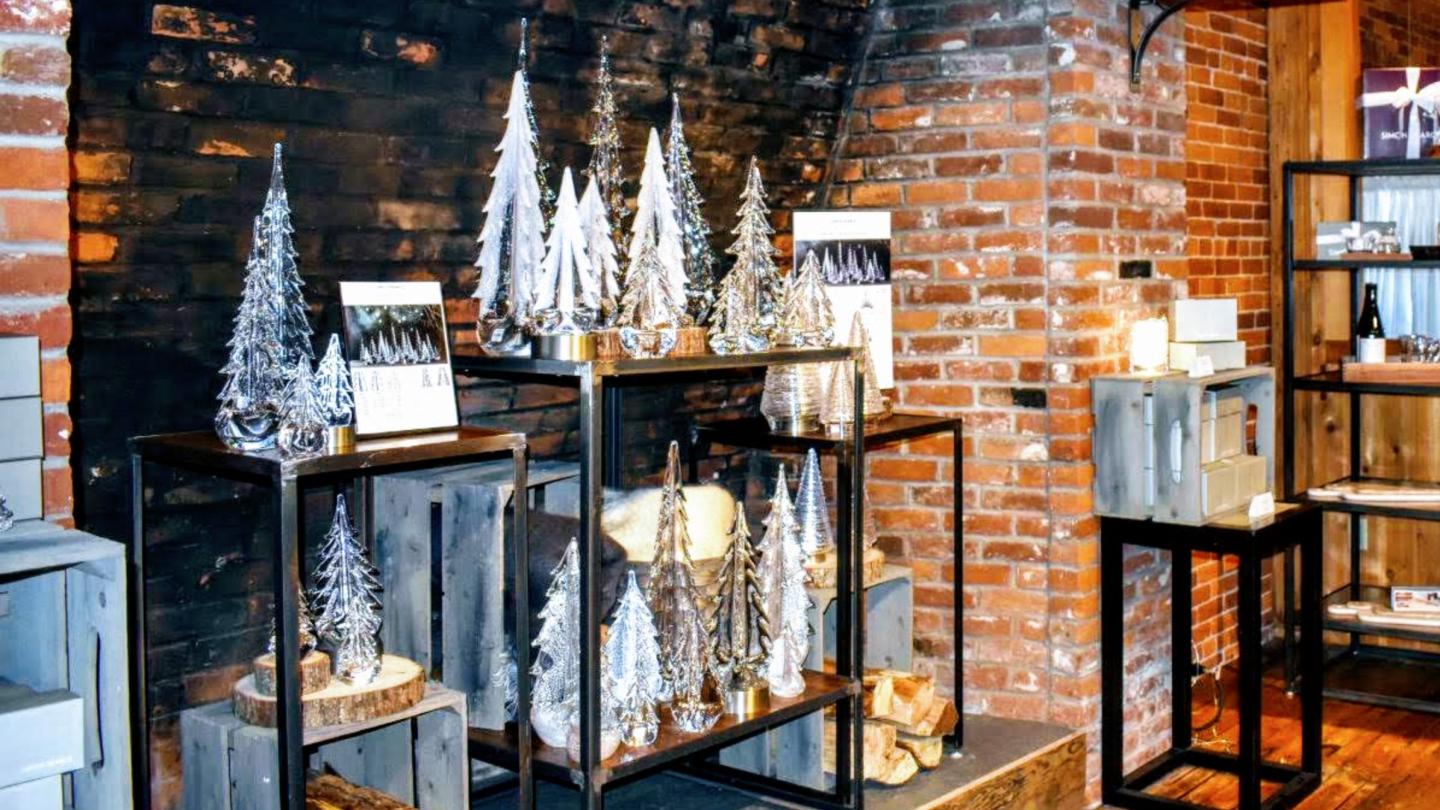 In a blink, you're there: where the Simon Pearce brand found its legs. This quiet setting –a marriage of brick, wood, stone, and floor-to-ceiling windows– in the small village of Quechee offered everything Pearce was looking for in 1981.
Perched atop the Ottauquechee River, it was more than an ideal setting for harnessing alternative power – key for running a glassmaking furnace producing temperatures as high as 2,900 degrees Fahrenheit. It also possessed retail business potential and would prove to be a beautiful place to live, work, and raise a family. For a man reared on the picturesque Irish countryside, it was a home away from home.
Ar·​ti·​san: a person or company that makes a high-quality or distinctive product in small quantities, usually by hand or using traditional methods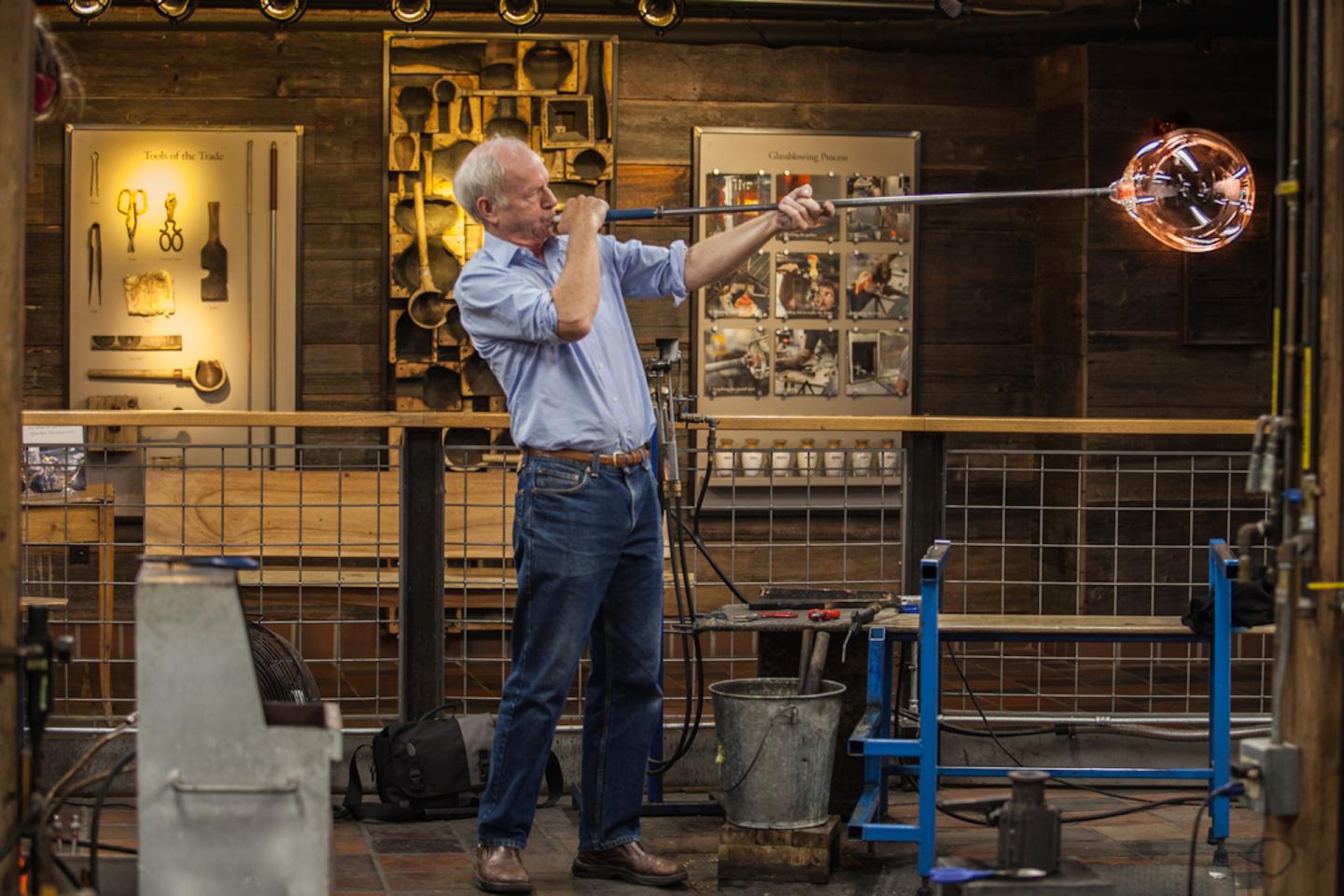 Today, the mill houses not just the Simon Pearce store, but also its restaurant, glassblowing workshop, and a hydro-powered turbine to run it all.
Sit down for a delectable farm-to-table meal overlooking the bridge and waterways or let your eye wander over the sparkling glass barware, serveware, dining collections, and décor within the shop, then head downstairs to watch the artisans at work in the glassblowing studio.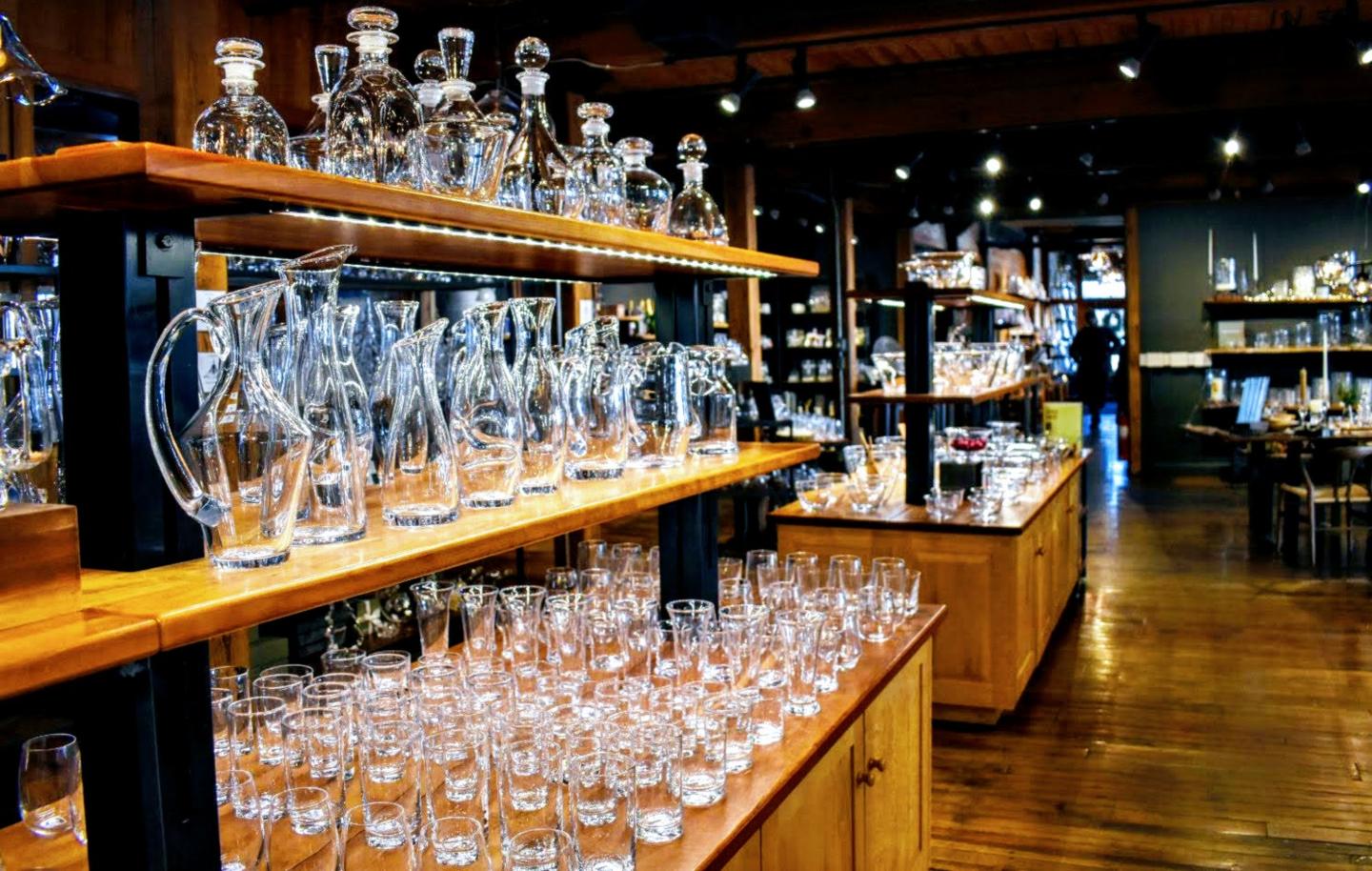 There, you'll see what sets Simon Pearce apart from mass-produced glassware makers. Watch as molten glass is plucked from a furnace, a glowing orb atop a hollow metal rod that's spun, blown, and shaped into a work of art. Every piece is handmade. Every piece is unique, in keeping with a millennium-old process. Examine a glass and you'll find it sturdy (they're near indestructible!), crafted from the finest materials. You see, compromise is not part of the equation.
Pottery, kitchenware, home-goods, apparel
Address: 1837 W Woodstock Rd, Woodstock, Vermont 05091 (additional location in Hanover)
Store & workshop hours: 10 AM – 5 PM daily
Fun fact: Co-founder James Zilian worked as the Director of Product Development and Design at Simon Pearce before launching Farmhouse Pottery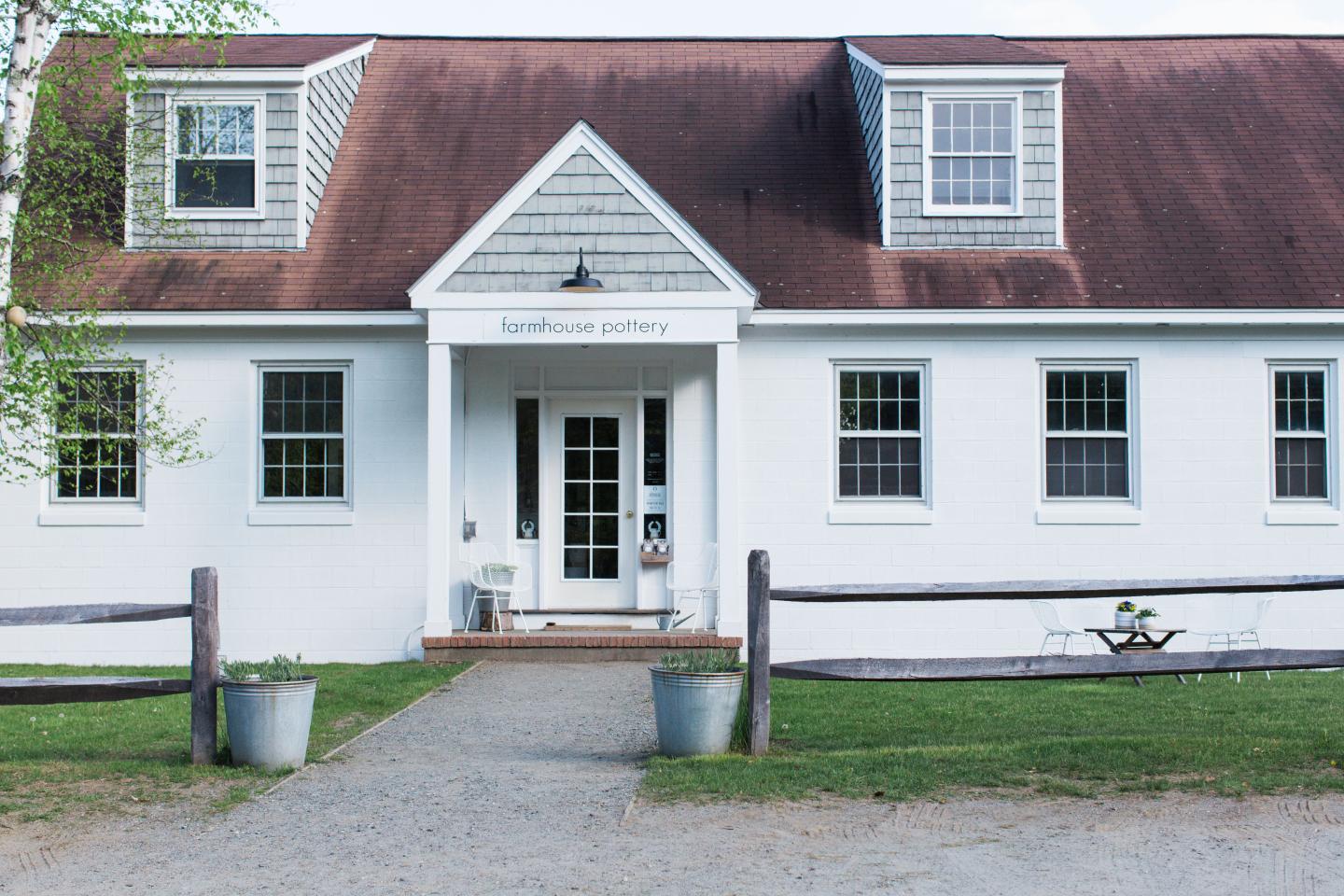 The Farmhouse Pottery product is grounded in simple, honest processes that bring old-world pottery to the modern day. For many, this pottery is a representation of Vermont itself in a way that's not easily captured. Each piece from the Farmhouse collection –whether it's the windrow berry bowl that started it all or a mug made to feel at home in your hands– is equal parts natural, practical, beautiful, and built for a lifetime of use. That doesn't just come from the aesthetic – but also the process behind it all.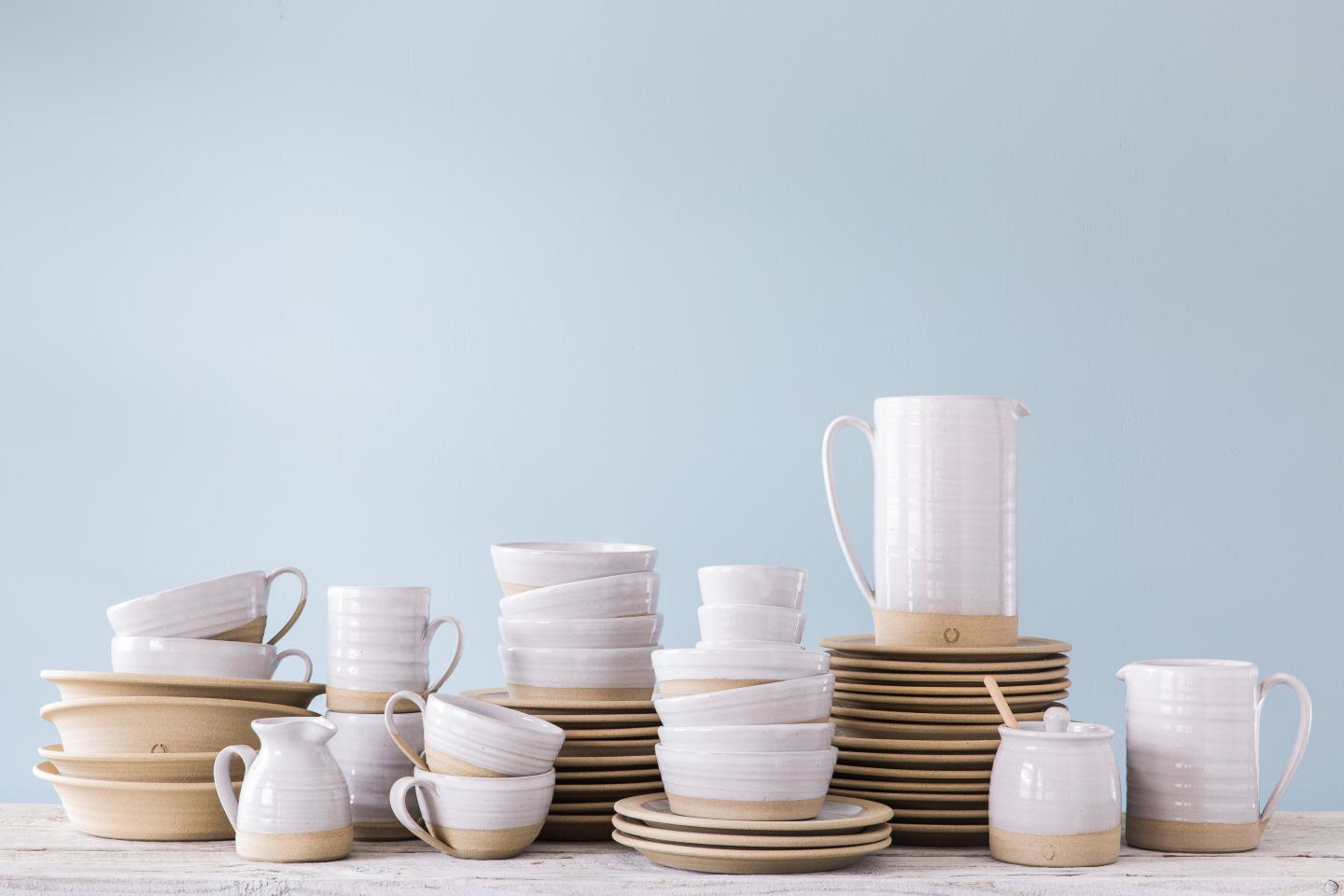 In between weighing, wedging, centering, wheel-throwing, trimming, firing, glazing, then firing again – there's a constant supply of creativity, human influence, and sustainability. These pots are designed and hand-crafted by local artists, not machines.
The tools are American-made, the clay American-mined. With increased emphasis on mass production and constant cost-reduction, few pottery companies of this size can claim the same.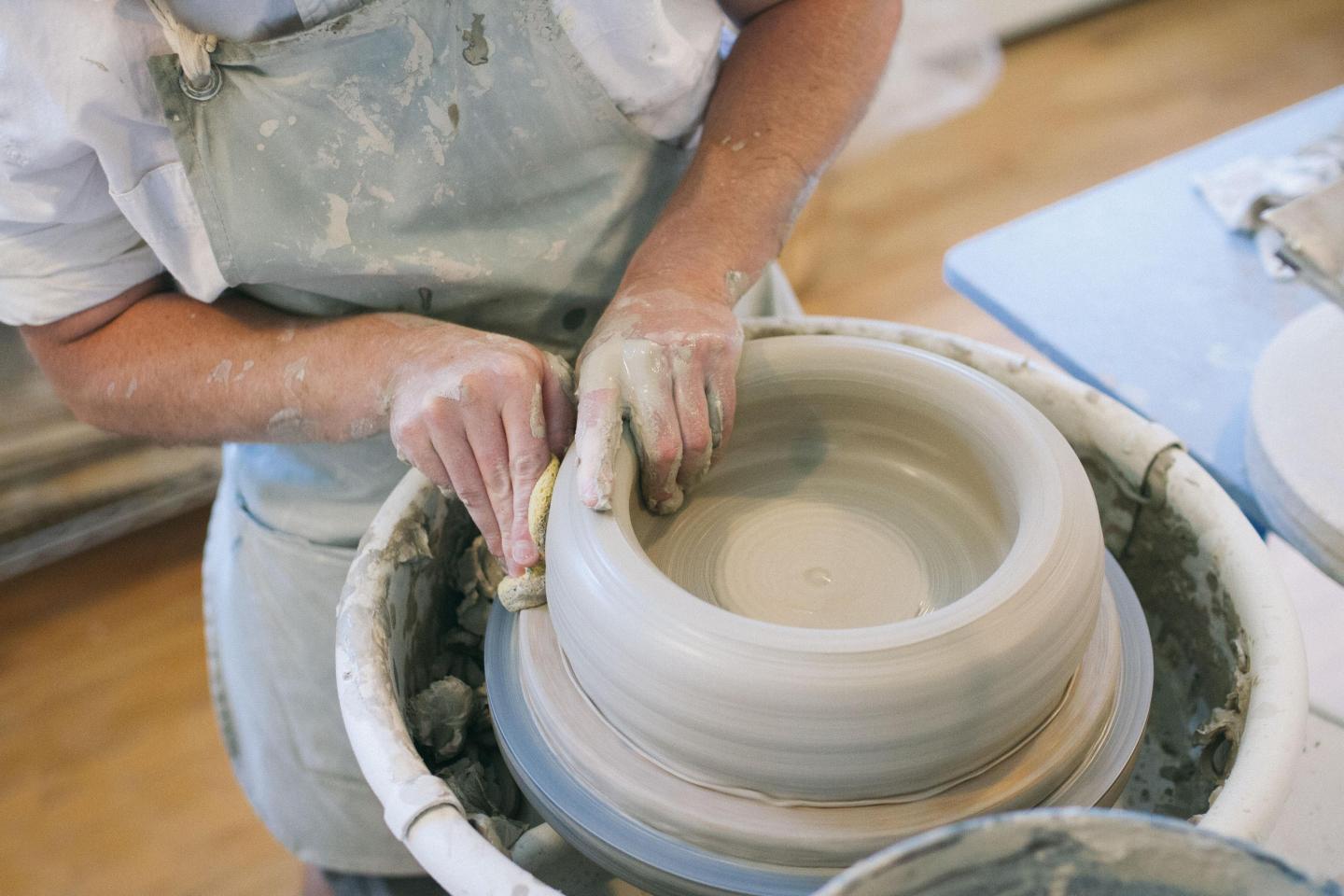 But that's what makes Farmhouse Pottery's pieces so special and so mesmerizing to watch as they transform from a lump of clay to a work of art. Step inside the Woodstock location –the site of a bible bindery in its past life– and you'll find artists hard at work in the studio, ready to answer your questions, as well as a serene shop bathed in soothing shades of white.
The pottery forms, shop design, and calming feel come from a long-cultivated collaboration between co-founders James and Zoe Zilian. Founded in 2008, Farmhouse began with a line of candles from Zoe and grew as maple syrups, sea salts, and home goods were added to the lineup. With the addition of James' pottery, initially thrown in the family's basement and hand-dipped in its signature "organic milk" glaze, the brand secured the niche it holds today of tandem beauty and usability.
TO ACCESS MORE GREAT CONTENT ON OUR BLOG...