ALL WEEKEND LONG…
February 21-24: Billings Farm & Museum is ready to welcome you to the rural life – keeping its doors open as part of February Vacation Weeks! Tour the farm, meet new four-legged friends and fowl, get your hands on fun activities or just warm them with a steaming cup of spiced cider!
February 21-24: Grab your seat for a playful performance brimming with magical realism: The Clean House presented by BarnArts at the Grange Theatre! See link for pricing and showtimes.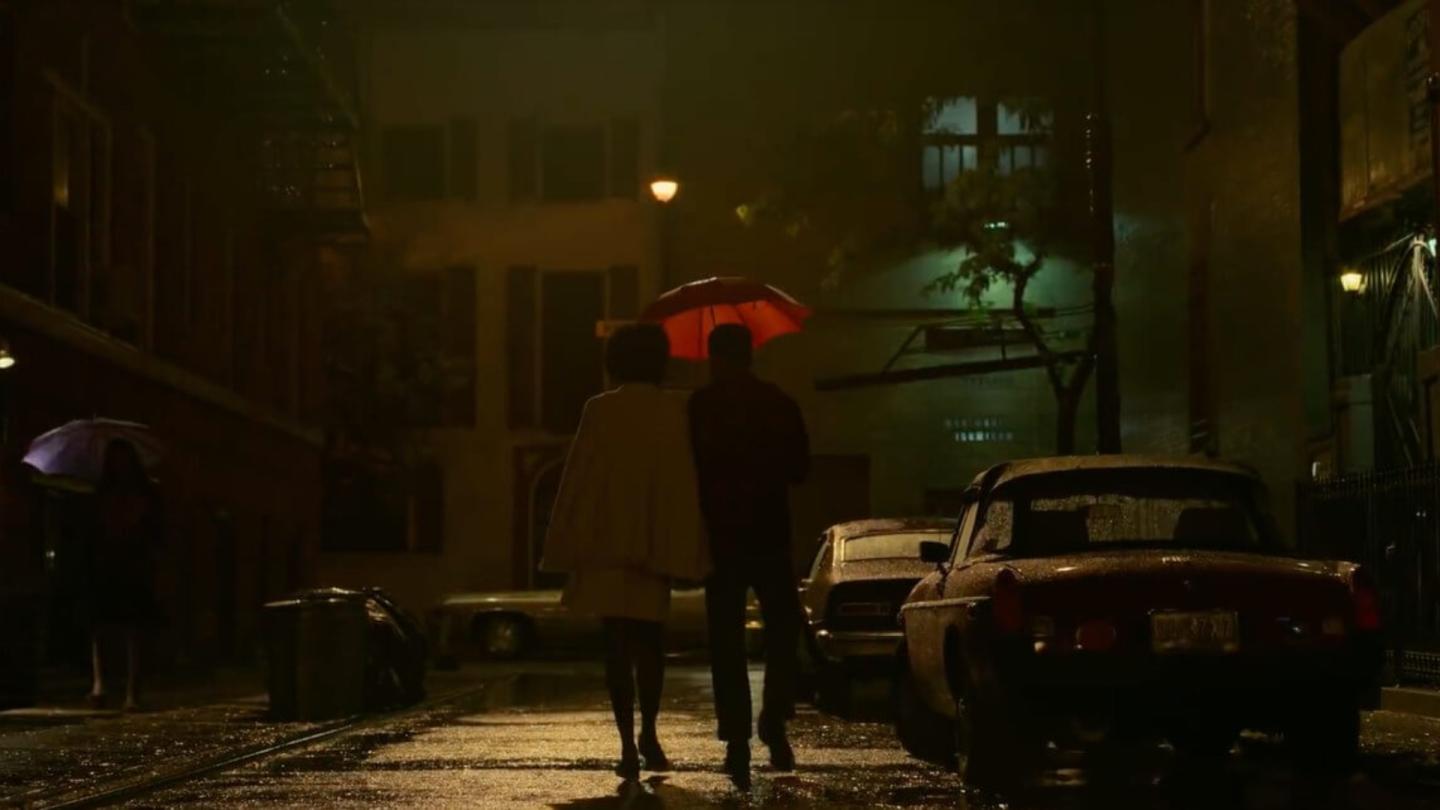 February 21-24: Presidents Week activities continue at the Quechee Club! Thursday through Sunday, take your pick of non-stop adventures for all ages including mobile laser tag, a round of life-sized battleship, a cardboard box derby, and more. See link for pricing and details.
February 22-24 & beyond: Want to watch a movie that adeptly blends romance, thrills, drama, and social commentary? Don't miss your chance to see the Golden Globe-winning and Oscar-nominated film, If Beale Street Could Talk, playing at Pentangle Arts' Woodstock Town Hall Theatre.
February 23-24: Celebrate our fine feathered friends with the Owl Festival at the Vermont Institute of Natural Science! Saturday and Sunday, revel in all things owl with meet-and-greets with Strigiformes from all over the globe, face-painting, stories, and fabulous food! Feathered costumes encouraged! See link for pricing.
THURSDAY, FEBRUARY 21…
Kids, there's still time to explore modern art with Artistree's February Vacation Camps! Take your pick of the following full and half-day programs:
9:30 – 11 AM: While the kids play with art, head to an invigorating Morning Jam, also at Artistree – and be sure to bring an acoustic instrument, a friend, and a song or two! Free to attend.
5 – 9 PM: Itching for a night out? Head to scenic Barnard, warm up by the fire, and sip to your heart's content during the SILO tasting at The Barnard Inn & Max's Tavern!
6:30 - 7:30 PM: Children of all ages can get their glow on poolside during this round of Glow Swim at the Woodstock Athletic Club! Colorful underwater fun is encouraged at this splash-tastic event – where snacks and glow accessories are provided. See link for pricing.
7 – 9 PM: Then, test your knowledge and compete with friends at Pub Trivia at the Public House in Quechee! Prizes, food, and drinks abound.
7 – 9 PM: Or harmonize with friends and neighbors at the Interplay Jazz Third Thursday Jam Session! Hosted by Bob Wetzel at his home at 1453 Quechee/Hartland Road, White River Junction, VT.
FRIDAY, FEBRUARY 22…
4 – 5:30 PM: Observe local Vermont wildlife and landscapes from the artist's perspective at the Stefan Winnicki Art Exhibit Opening Reception! His immersive paintings brimming with life will be displayed in the Mezzanine Gallery of the Norman Williams Public Library.
SATURDAY, FEBRUARY 23…
9 AM – 12 PM: Woodland enthusiasts, do your part to preserve our spectacular open spaces by attending the Hemlock Woolly Adelgid (HWA) Monitoring Working Woodlands Workshop. At this workshop hosted by the Marsh-Billings-Rockefeller National Historical Park, you'll learn how to identify HWA-infested hemlocks and what landowners can do to detect and slow the spread of this insect pest. Free for all, but registration is recommended as space is limited.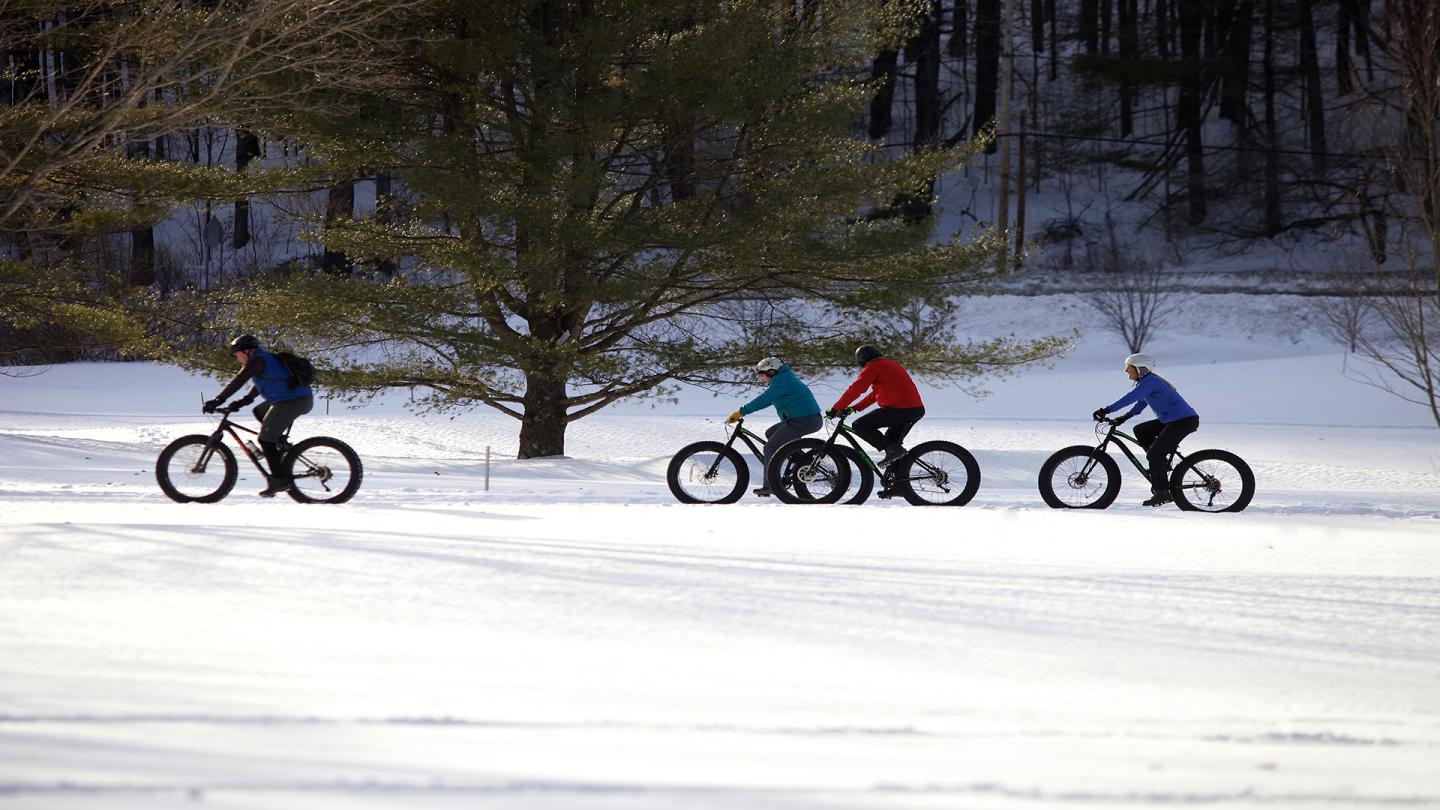 11 AM – 10 PM: Ascutney Outdoors Winterfest: Powder, Pig, and Party. See link for more information.
11:30 AM – 2 PM: If you find yourself in Marsh-Billings-Rockefeller NHP with snowshoes handy, start your trek to the Mt. Tom cabin for a Saturday Soup Kettle Lunch – featuring Winter Vegetable & White Bean Soup with Wilted Kale & Basil Pesto, with Rosemary Focaccia. $10 per lunch.
1 – 5 PM: Fat tire bikers, get ready to shred! During the Abe-BERM-Ham's Fat Bike Slalom at Suicide Six Ski Area, men, women, masters, and the younger set are welcome to hit the quarter-mile downhill course that's bursting with berms. No bike? No problem! Rentals are available on-site. Registration required (day-of registration available). Follow up the fun with food, live music by Jim Yeager, and great drinks at Après Ski in the lodge from 3:30 to 5 PM! All ages welcome.
3 & 5:30: Watch the Charlie Chaplin classic the New York Times called "beautifully poetic," City Lights, during one of two showings at Billings Farm & Museum as part of the Woodstock Vermont Film Series.
5 – 8 PM: Learn to make three fabulous pastas by hand with Odyssey Events! At their Hands-on Hand-made Pasta Lesson in Bridgewater, you'll craft tortellini, fettuccini, and ravioli plus the perfect pairings of fillings and sauce! See link for pricing and details – and feel free to BYOB!
8 PM: Love the Grateful Dead? Then head to the Rex Foundation Fundraiser Concert Event at the Public House in Quechee – for a night of jam-worthy music by the group Friends Play Dead.
SUNDAY, FEBRUARY 24…
8 AM – 3 PM: It's another day at the races – this time at the Nordic Center! The Abe-BERM-Ham's Fat Bike Enduro race will be taking the Mt. Peg trails by storm with heart-pumping competitions for men and women. Then, after you cross the finish line, sit fireside and partake in a delicious lunch. Online registration available. CANCELLED DUE TO WEATHER
9 AM – 3 PM: Achieve more flow, less bro at the Women Only Workshops at Suicide Six! Part world-class instruction, part social experience, you'll up to your ski game while mingling with fellow alpine-lovers – and get a delicious lunch to boot. See link for pricing and details.
12 – 4 PM: Curious About CBD topicals? Stop by Clover Gift Shop for a demo of handcrafted hemp-derived CBD-infused body care products from The Healing Rose Company!
6 – 9 PM: Support the Woodstock Boys Varsity Hockey team with their 4th Annual Fundraiser at Ramunto's Brick and Brew Pizza of Bridgewater – complete with a silent auction, raffle, 50/50, and live band! See link for pricing and details.
TO ACCESS MORE GREAT CONTENT ON OUR BLOG...