ALL WEEKEND LONG…
8/9 and beyond: The 32nd Annual Quilt Exhibition at the Billings Farm & Museum continues! Visit Billings Farm & Museum for a display of colorful quilts handmade in Windsor County, as well as demonstrations and kid-friendly activities from 10 AM – 5 PM.
8/9 and beyond: You still have a chance to observe the juried artwork of UNBOUND VOL. VIII, a show that explores "the book" as a concept, objection, and format. Happening from 5:30 – 7:30 PM.
8/11-8/12: Spectators are welcome at the Festival of Eventing: August Horse Trials at Green Mountain Horse Association! Enjoy drinks, appetizers, and a fresh pie from Pizza Lupo as you watch intermediate riders compete for $10,000 in prize money! Beginning 5:30 PM on Saturday during the Triple Crown Nutrition Social.
8/10-8/13: Catch a showing of a movie critics call, "sublime," this weekend! At 7:30 PM, watch Leave No Trace, the harrowing tale of a father and daughter who return to civilization after a life of isolation.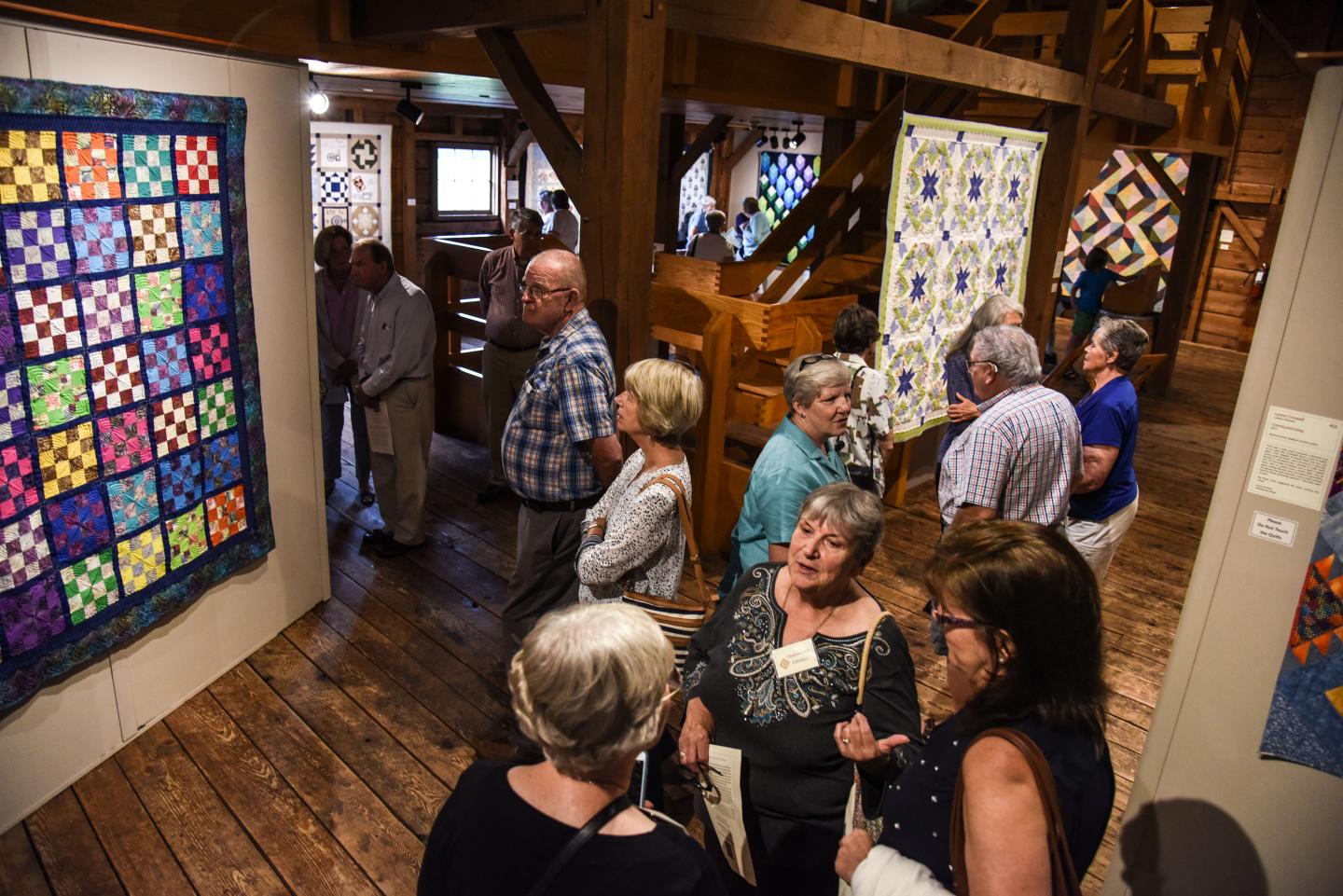 Billings Farm staff photo
THURSDAY, AUGUST 9…
Teens, make the most of summer with this Thursday's Adventure Getaway to Strategy Zone Outdoor Laser Tag and Sunapee Beach, available to ages 12-16! $38 for residents, $53 for non-residents, and starting at 9 AM.
If work's on the agenda, spend a few hours at the Optimist Center, offering Open Coworking from 10 AM – 4 PM.
For a day in Lebanon, NH:
To enjoy an immersive summertime garden experience, visit Kelly Way Gardens for their Five Senses Tour, which will envelop you in the sights, sounds, smells, tastes, and textures of a scenic, sustainable local garden-scape. This is a complimentary event happening from 3 – 3:45 PM.
Then, close out the night at Feast & Field, a farmers' market, bar, restaurant, and outdoor music venue in one! From 4:30 – 8 PM, get a taste of Barnard's beautiful rural landscapes while listening to a jazz fusion performance from Afro-Yaqui Music Collective.
FRIDAY, AUGUST 10…
Start your weekend bright and early with the 6th Annual Vermont Charity Golf Tournament at Killington! The day kicks off at 9 AM with registration followed by 18 holes of four man scramble. Registration starts at $200 and includes Titleist Golf balls, an Oakley High Fives golf shirt, lunch, and prizes!
Or for a quieter morning, visit Marsh-Billings-Rockefeller National Historical Park for Forestry, History and the Future from 10:30 – 11:30 AM! This free guided hike will take you through the sustainable working forest while providing insights into how the landscape was shaped over time.
Then, from 5 to 9 PM, Abracadabra Coffee's extended hours begin! Celebrate with the crew at the East End Park with food truck fare and local wares!
For activities beginning at/around 5:30 PM, take your pick:
Art: Return to Marsh-Billings-Rockefeller National Historical Park for a different perspective of the beautiful grounds with Canvas, Cork and Cascade. Beginning at 5:30 PM, join in on a round of plein air painting and flower pressing! No registration required, just bring a bottle and some good friends.
Music: Visit the lawn of the Woodstock History Center for an outdoor concert featuring The Ashely Storrow Trio! Happening from 5:30 – 7 PM, this folky performance includes original music from Storrow's debut album, The Bear and the Bird, brought to you by the Pentangle Arts' Brown Bag Concert Series.
Action: This one's for the ladies: extended lift and riding time at Suicide Six's Elemental Bike Park! At She Shreds, you'll join your fellow riders for an evening of amazing flow followed by drinks. Beginning at 5:45 PM. Lift tickets are $10.
Calling all Woodstock Inn & Country Club guests and members: you're exclusively invited to play the sport of your choice and gather at the Country Club for a casual Friday evening dinner from 7 – 9 PM! $30 per person plus tax and gratuity. Reservations required.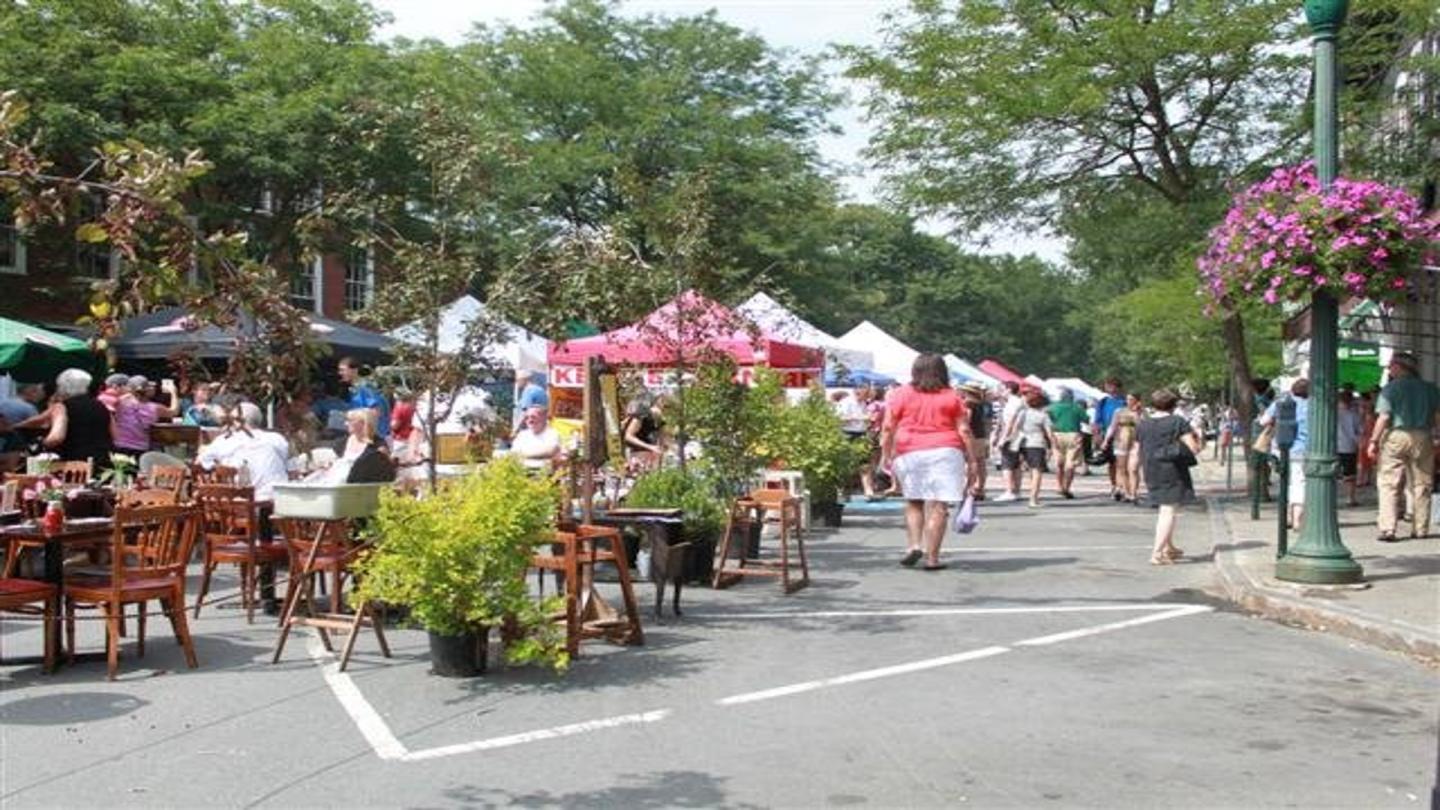 SATURDAY, AUGUST 11…
Featured Event: Happening from 10 AM – 6 PM, Taste of Woodstock, a free street festival, will take over Elm Street, filling the road with tents from 45+ vendors offering local food, drinks, music, and fun! Great for the whole family. Click here to learn more.
Or stop by the Mt Tom Farmers' Market from 9:30 AM - 12:30 PM for fresh, local produce and wares.
Where education and sustainability meet:
Glorious gardens with a twist:
Tour a glorious garden full of beautiful late-summer blooms during, Seasonal Cut Flowers: Captivating Cuts in August, a free guided tour of Kelly Way Gardens from 9 – 9:45 AM.
Or wait to kick your tour up a notch with A Garden Tour and Tasting - Vegetable Variations, happening from 10 AM – 12 PM. Under Architect and Gardener Benjamin Pauly's direction, you'll learn how Kelly Way Gardens came to life, enabling it to generate 10 tons of produce used in the Woodstock Inn & Resort kitchens annually. Then, you'll join Resort Executive Chef Rhys H. Lewis in the state-of-the-art Red Barns kitchen for a decadent meal with ingredients hand-picked from the surrounding gardens. $45 per person plus taxes and gratuity. Registration required.
Then, learn about Gardens through the Generations at Marsh-Billings-Rockefeller National Historical Park beginning at 2 PM.
For a day the kids will never forget, visit the Vermont Institute of Natural Science in Quechee! Saturday is Magnificent Mammals Day, and beginning at 10 AM, you'll have access to:
Face painting
Crafts
Touch and feel pelts and skulls
Insights on tracks and scat
Storytelling and crafts
King Arthur Flour Bake Truck and Pizza Chef slices
And so much more!
Music & movies:
SUNDAY, AUGUST 12…
After a full day of local adventures, take your pick between two unique evening activities:
TO ACCESS MORE GREAT CONTENT ON OUR BLOG...