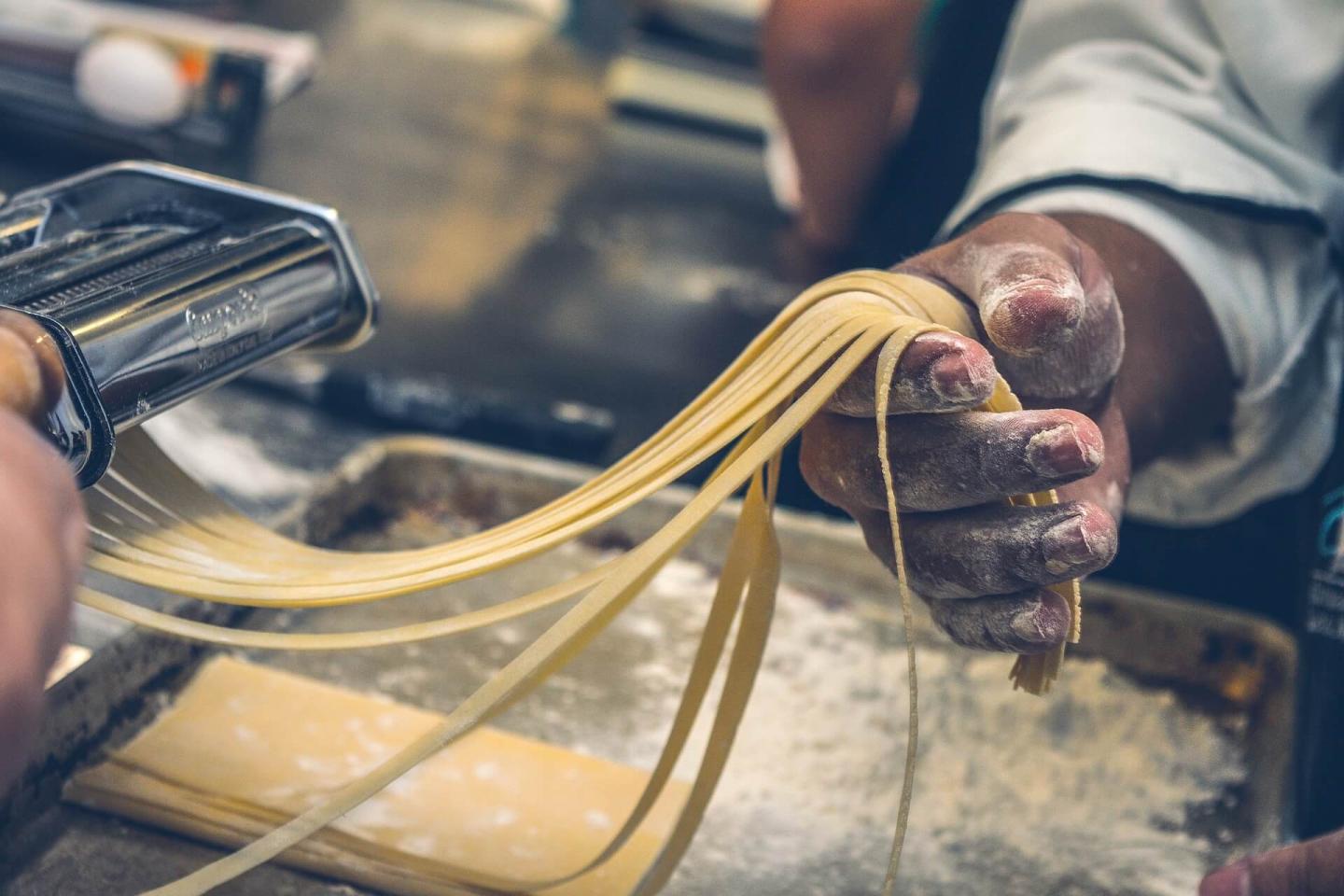 2 – 6 PM: Love salsa? Get a taste of some of Vermont's best at the Tom Knows Salsa tasting at the Woodstock Farmers' Market!
5 – 7 PM: From Daiginjo to Ginjo, Junmai, and Honjozo, you'll explore the world of sake at Woodstock's Hops N' Barley. Led by Sake Expert, Jerry Rafoul, you'll sip and learn the ancient history of this sophisticated fermented rice beverage.
6 – 8:30 PM: Eat what you may of farm-fresh fare at the Pop-up Dinner at Fable Farm in Barnard! RSVP is required (to [email protected]) for this offering of Eastman Farm's hearth-roasted meats, greens, and accoutrements for $25.
6 – 9:30 PM: Revel in all the wild wonders of the season during the Fiddlehead Fling Benefit Auction at the Montshire Museum of Science! Bid on a wide array of experiences and items during the silent and live auctions, then partake in delicious hors d'oeuvres by Christophe Chef Services, dessert by King Arthur Flour, two complimentary beverages, and a cash bar from Maple Street Catering.
7 – 9 PM: Meet a troupe of performers that can ad lib with the best of them at the Valley Improv Show at Artistree's Grange Theatre! You can join in on the action by providing your own audience suggestions during this live, improvisational piece of live theater coming to Pomfret for one night only.
10 AM – 12 PM: For a bit of free fun, you can tumble down the rabbit hole at the opening of the Alice in Wonderland Children's Art Exhibit & Tea Party in the Norman Williams Public Library Children's Room!
11 AM: Welcome spring with a splash at the 2019 Bridgewater Raft Race, where you can join revelers on the river aboard your hand-made boat, or stick to the sidelines and watch the silliness unfold. For locations and details, click here.
11 AM – 2 PM: It's a Neighborhood BBQ Fest and you're invited – at Woodstock Home & Hardware! Enjoy grillables from Brennan's Catering while shopping the tent sale Saturday (tent sale only extends through Sunday).
1 – 3 PM: Celebrate the Middle Covered Bridge's 50th with the National Society for the Preservation of Covered Bridges! Join fellow enthusiasts in NWPL's Room of Requirement to hear from key speaker, Vermont's State Architectural Historian, Devin Colman. Free.
1 – 4 PM: Craft a vase that's as beautiful as the flowers it contains during the Ceramics Workshop: Hand Building Vases! Attendees will follow along with artist Deborah Goodwin as simple slab forms are transformed into works of art via patterns, seaming, and darting in Artistree's studio. See link for pricing and details.
2 – 4 PM: How are Vermont journalists dealing with a fractured public, "fake news," and daunting 24/7 news cycles? Uncover the answers at the presentation of Vermont Journalism in Turbulent Times, heading to NWPL's Mezzanine Gallery. Attendees will talk with Anne Galloway, Founder and Editor of VTDigger, about modern challenges and opportunities, why independent journalism matters, and what role journalists have in our communities and public affairs.
SUNDAY, MAY 5…
1 – 3 PM: Snap awe-inspiring action shots of birds in flight during Raptors in Focus: Photography Workshop led by local photojournalist, Rob Strong, at the Vermont Institute of Natural Science! See link for pricing, pre-registration is required.
1 – 4 PM: Or if you'd like to set a new personal or professional growth path, head to Artistree for the Designing your Life workshop. There, Jenn Hayslett brings 25 years of leadership experience as a successful facilitator, trainer, teacher, and manager to help you build your way to a well-designed, joyful life that is productive and evolving. See link for pricing and registration details.
3 PM: Get a jump on Mother's Day with the Spring Floral Brunch at Simon Pearce, complete with a three-course lunch, table setting inspirations, and a floral arrangement demonstration by Victoria Dilley, floral designer of Shelburne Farms. Top it off with a DIY bouquet all your own!
TO ACCESS MORE GREAT CONTENT ON OUR BLOG...