ALL WEEKEND LONG…
Art:
9/20/18-9/23/18 & beyond: At King Farm, you'll find a wonderland of outdoor sculptures with LandARTLab, a complimentary exhibition from 8 AM – 8 PM! 
9/20/18-9/23/18 & beyond: There are only two weekends left to check out the Mezzanine Art Gallery of the Norman Williams Public Library for Diana Mellar's "Digital Doodles." Don't miss out!
9/21/18-9/22/18: From 6:30 – 10:30 PM, the familiar becomes the extraordinary! Walk down the Woodstock village green as it's transformed into an illuminated wonderland during the 6th Annual Pentangle Arts Light Garden. Then, you'll find a special celebration on Saturday, with cupcakes, drinks from Bentley's Restaurant, and live music by classic rock band Midlife Crisis – offered in partnership with Unicorn Gift Shop during its 40th Anniversary celebration. Plus - FREE magical miniature unicorns for all!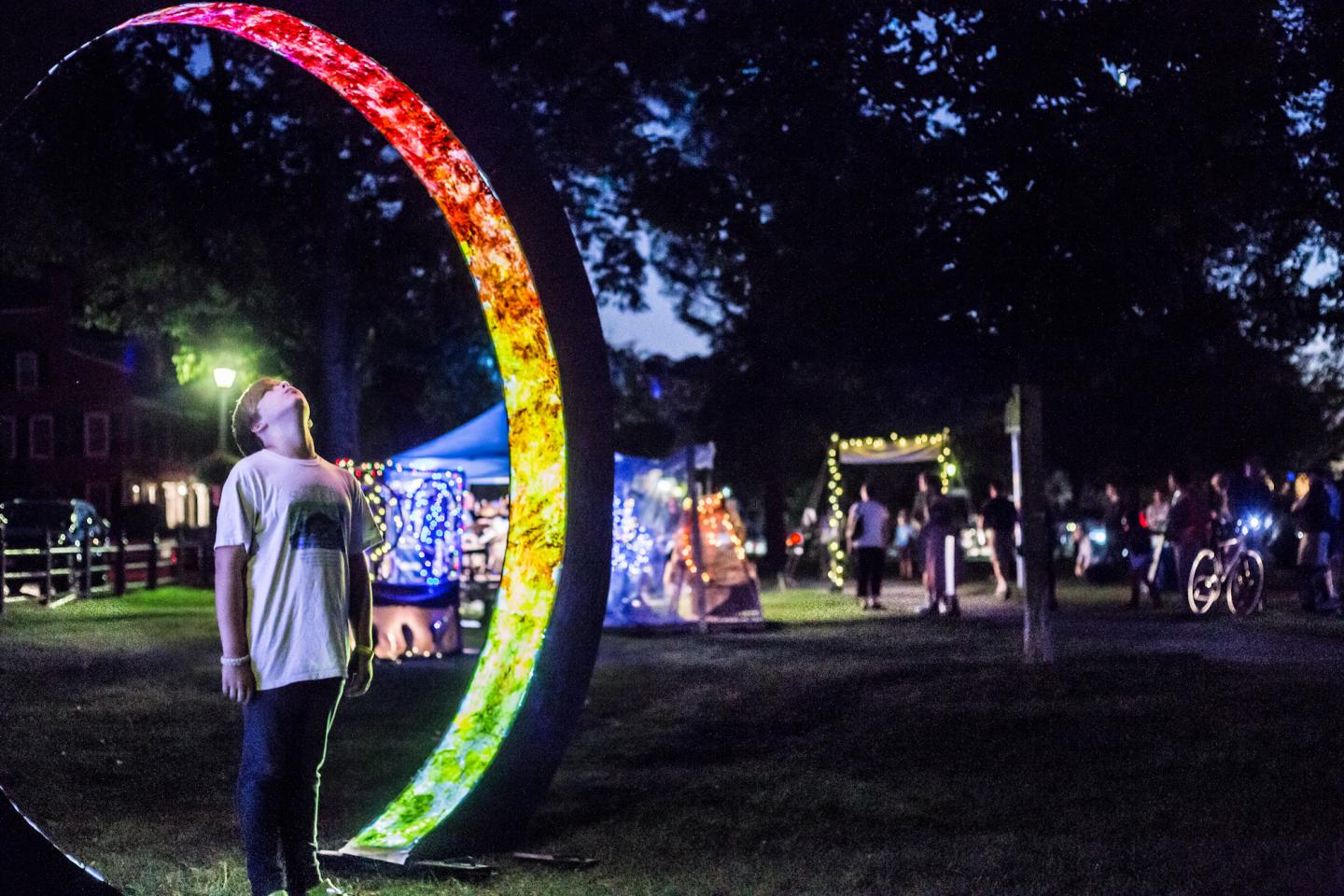 Adventure:
9/21/18-9/23/18: The IDF World Cup tour is racing back to Killington for a weekend of skateboarding and luging showdowns. Spectators can watch as competitors speed down the tracks during Friday and Saturday freerides, then, partake in music, food, and merriment on Saturday at Darkside Snowboards. All bets are off on Sunday when the races begin.
Film & Theatre:
9/20/18-9/23/18 (showtimes vary by day): Ladies and gentlemen, ArtisTree is proud to present the theatrical event, The Fantasticks! This weekend, catch a performance of this funny, romantic show that became the longest-running musical in the world. See website for showtime and ticket information.
9/21/18-9/23/18 & beyond: Sit down in front of the big screen for a showing of Spike Lee's BlackKklansman (R), a film that the New York Observer calls, "A kitchen sink and kaleidoscopic study of cultural and institutional racism in America." Beginning at 7:30 PM at the Woodstock Town Hall Theatre.
9/21/18-9/23/18: The Royal Frog Ballet is coming to Feast & Field Market! Catch dinner (Fable Farm will be selling food and cider after the performance) and a show beginning at 5 PM in Barnard.
THURSDAY, SEPTEMBER 20…
Log some collaborative office hours at open co-working, a free event at the Optimist Center from 10 AM – 4 PM.
Give yourself a breather with a relaxing sensory stroll from 3 – 3:45 PM with Kelly Way Gardens' Five Senses Tour (complimentary).
Later, you can support local farmers by shopping at the Lebanon, NH farmers' market – the second-to-last of the season! Here, you'll find fresh produce, delicious prepared goods, and a variety of handcrafted wares while enjoying live music by Chad Gibbs. Happening from 4 – 7 PM.
Then, balance your chi mountainside with Yoga at Suicide Six from 5 – 6 PM. $15 for Woodstock Athletic Club members, $20 for non-members.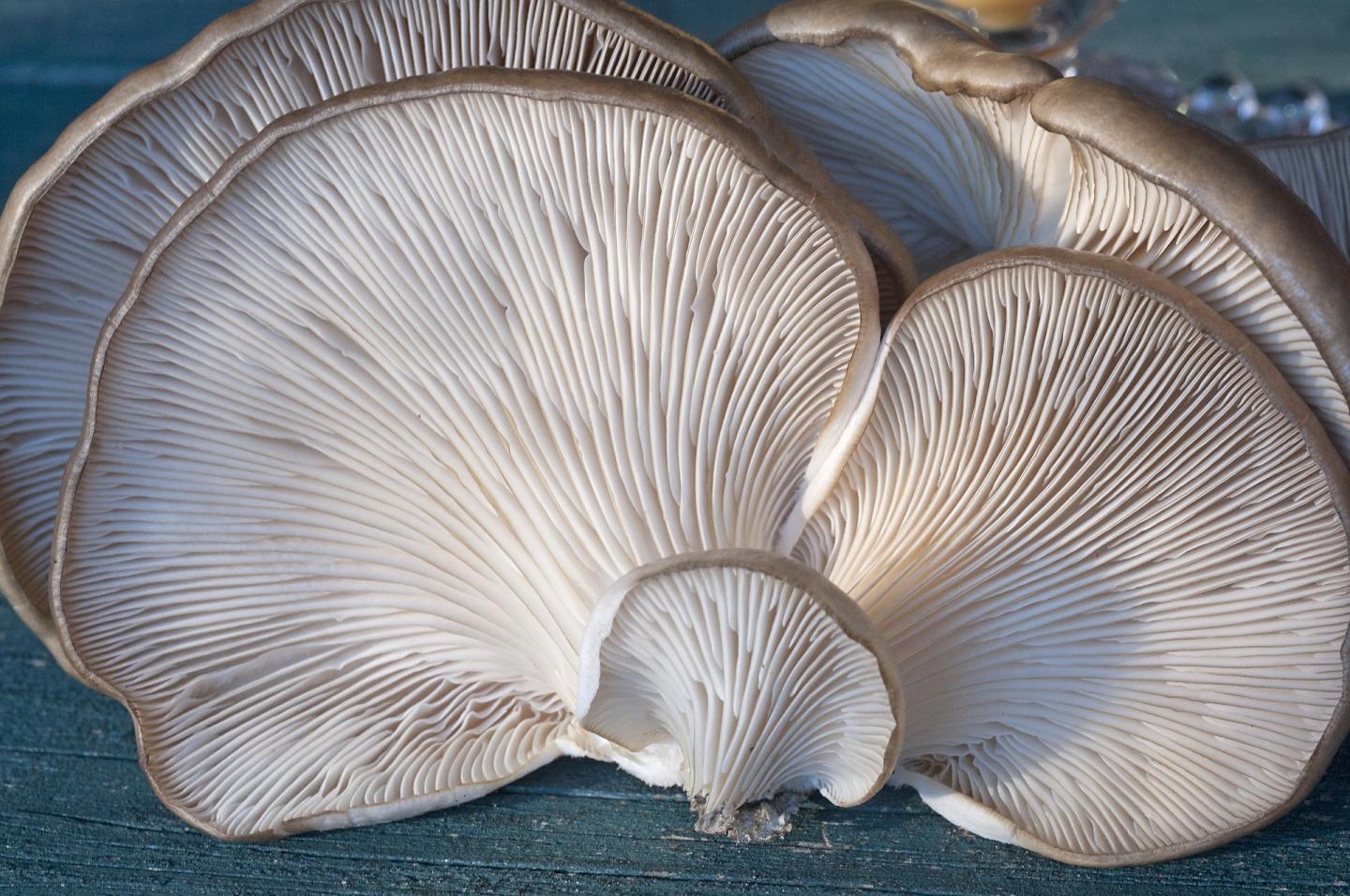 Or, beginning at 5:30 PM, take your pick:
Discover the bounty that the wilderness of Barnard has to offer at Feast & Field, happening from 5:30 – 8 PM, complete with food, drinks, and Celtic music by Jeremiah McLane Owen Marshall and Corey DiMaurio.
At this special edition of Green Drinks, learn from veteran mushroom forager Faith Hunt as she helps you uncover tasty mushrooms hidden in the woods of Mt. Peg! This event is completely free and begins at the Mt. Peg Golf Ave Trail entrance.
Finish off your Thursday with a round of Bingo. From 7 – 9 PM, visit the St Paul's Episcopal Church at 27 State St in Windsor to try your luck at filling the board!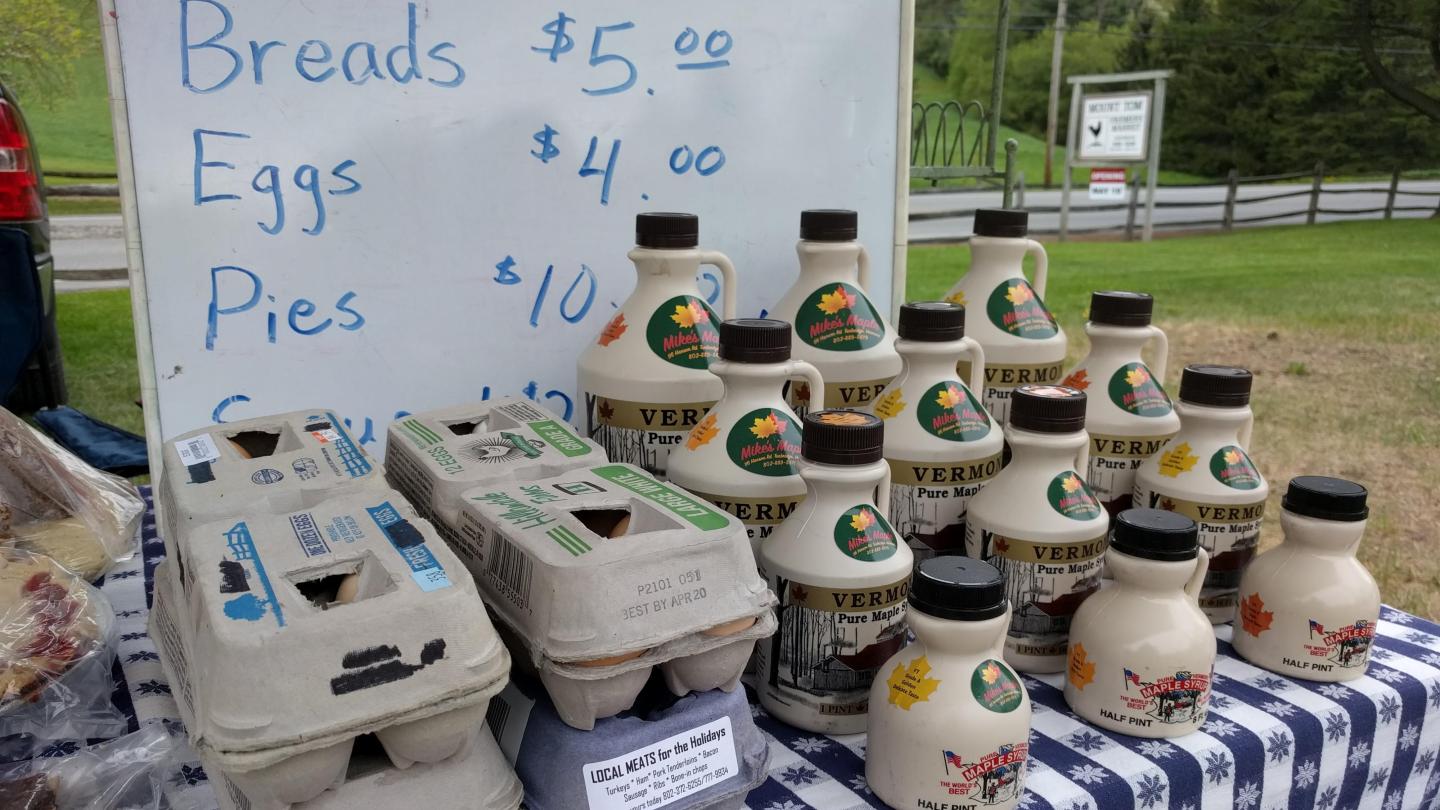 SATURDAY, SEPTEMBER 22…
Journey through the beautiful Kelly Way Gardens bright and early with Pumpkins, Squashes and Gourds. Oh my, an installment of the Woodstock Inn & Resort's Summer Garden Series. This complimentary guided tour is happening from 9 – 9:45 AM.
Or find the freshest local produce at these two outdoor markets:
From 10 AM – 12 PM, you have two options for an enlightening stroll outdoors:
Drink in the sights and flavors of Kelly Way with A Garden Tour and Tasting. In this installment, The Flavors of Heirloom Squash, Architect and Gardener Benjamin Pauly will take you though the grounds as he details the garden's journey to the 10-ton annual producer of fresh herbs and vegetables it is today. Then, you'll join Resort Executive Chef Rhys H. Lewis in the Red Barns Kitchen for a demonstration and tasting of three fabulous squash-infused treats. Pricing of $45 plus tax and gratuity. Advanced Registration Required.
Or if you prefer a wooded jaunt, accompany NPS Science Communication Specialist Ed Sharron on an easy hike during the Autumn's in the Air! Working Woodlands Workshop. This event is free, but register now to reserve your spot to learn about the phenological changes that take place in autumn. This event is free, but please pre-register with Marsh-Billings-Rockefeller NHP as space is limited.
Also from 10 AM – 12 PM, the Upper Valley Aquatic Center is celebrating its 10th Anniversary with free admission, food trucks, a bouncy house, yoga & other free classes, a magic show, scavenger hunt, and a lot more!
For hours-upon-hours of family adventure:
Check out the Marsh-Billings-Rockefeller NPH for Forest Festival Weekend! From 9:45 AM – 5 PM, activities abound, with horse-drawn wagon rides, guided nature walks, woodworking demonstrations, crafts, and more! And did we mention it's free?
It's Sport of Kings Day at VINS! Here, you'll unleash the lore, language, and traditions of the 3000-year old practice of falconry. Costumes are encouraged for this day of flighted raptor demonstrations, animal tracking, medicinal plant exploration, and archery, happening from 10 AM – 5 PM.
For just 25 cents, step back in time and enjoy an Old Time Fair! From 1 – 4 PM, you'll find historic food, games, crafts, music, a photo booth with vintage clothes, and more – all happening on the Woodstock History Center's back lawn.
Then, watch one of two showings of California Typewriter at the Billings Farm & Museum! Featuring Tom Hanks, John Mayer, and David McCullough, among others, this documentary follows artists, writers, and collectors who remain steadfastly loyal to the typewriter as a tool and muse. Tickets available online for showings at 5 and 7 PM.
SUNDAY, SEPTEMBER 23…
Get your "OM" on at Mountain-side Yoga at the deck of Suicide Six's lodge, happening from 9 – 10 AM. $14 for Woodstock Atheltic Club members, $20 for non-members.
Follow your morning stretch with a trip to the Woodstock Country Club Fall Invitational! Celebrate a gorgeous 2018 golf season from 12 – 7 PM by hitting the links then partaking in a harvest-themed dinner at the Club. Menu and pricing available here.
TO ACCESS MORE GREAT CONTENT ON OUR BLOG...