As soon as you hit the border of Vermont and see all the ridges, valleys, and mountains in the brightest shade of green you can breathe a sigh of relief.
Sure Vermont isn't known for its sandy white beaches but Vermont has a special something that creates a Green Mountain State magic of its own.  With its many lakes and rivers, there are endless possibilities to have some fun, you won't find summers boring here in Vermont.  Right here in Woodstock, you will find quintessential covered bridges taking you over the Ottauquechee River and around the Most Charming Small Town.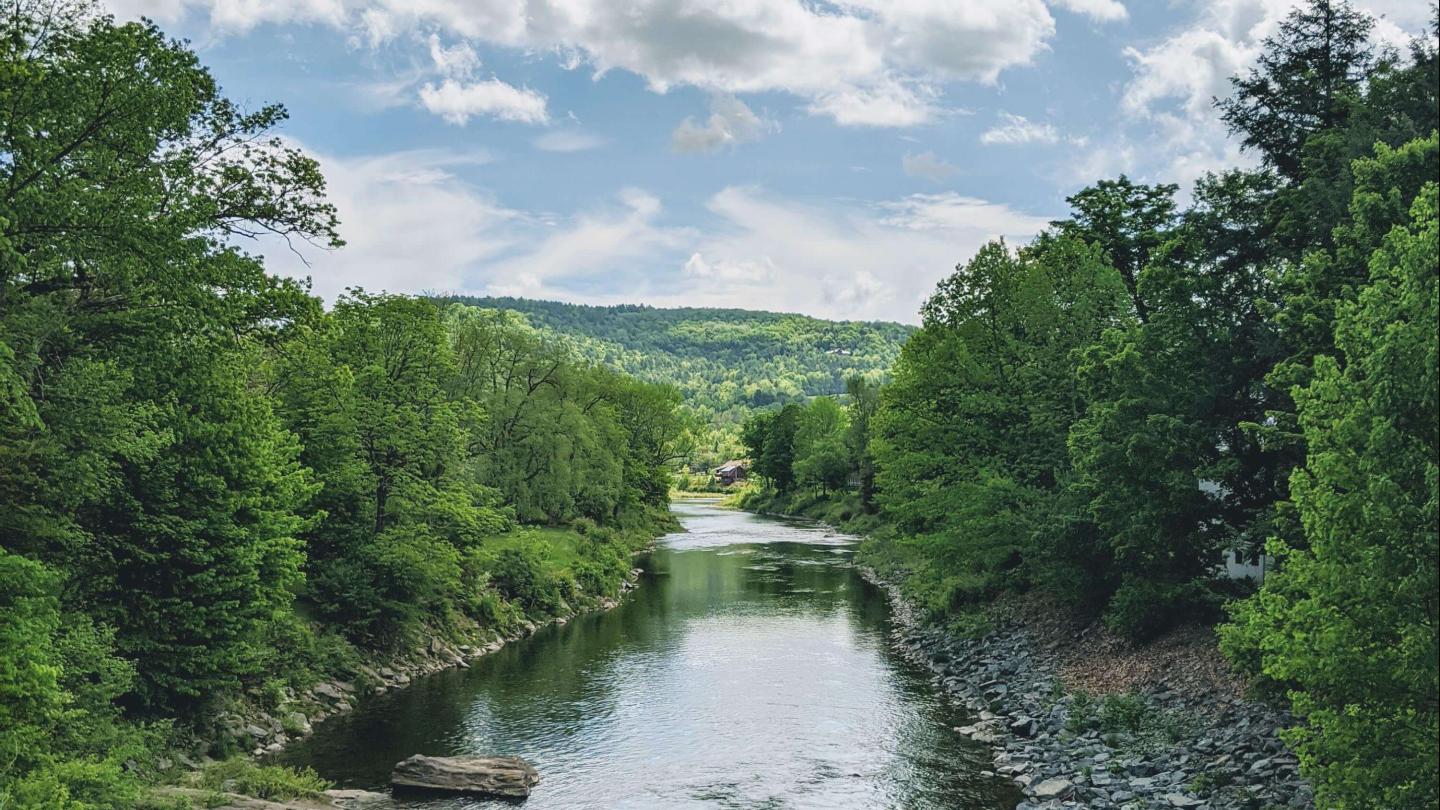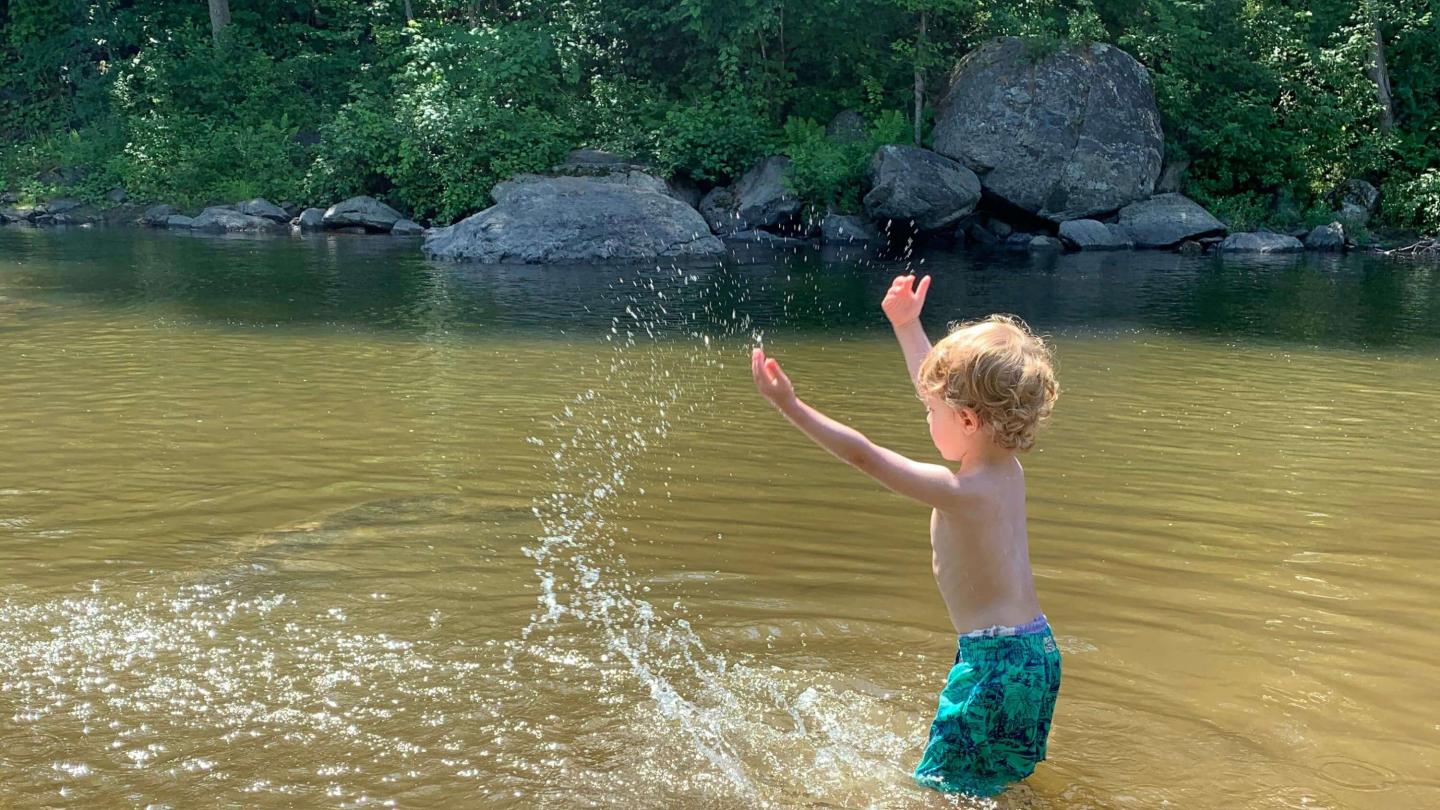 Swimming
When you're visiting the Woodstock area in the summer you will have plenty of places to explore and enjoy.
For a complete list of our multiple swimming and wading spots check out our Swimming Guide here. 
This Summer you can enjoy lunch/dinner at the White Cottage Snack Bar while your kids swim or wade down by the river. Swim or float on the Ottauquechee River, take a quick drive to Barnard to enjoy Silver Lake, or the Kedron Pond in South Woodstock.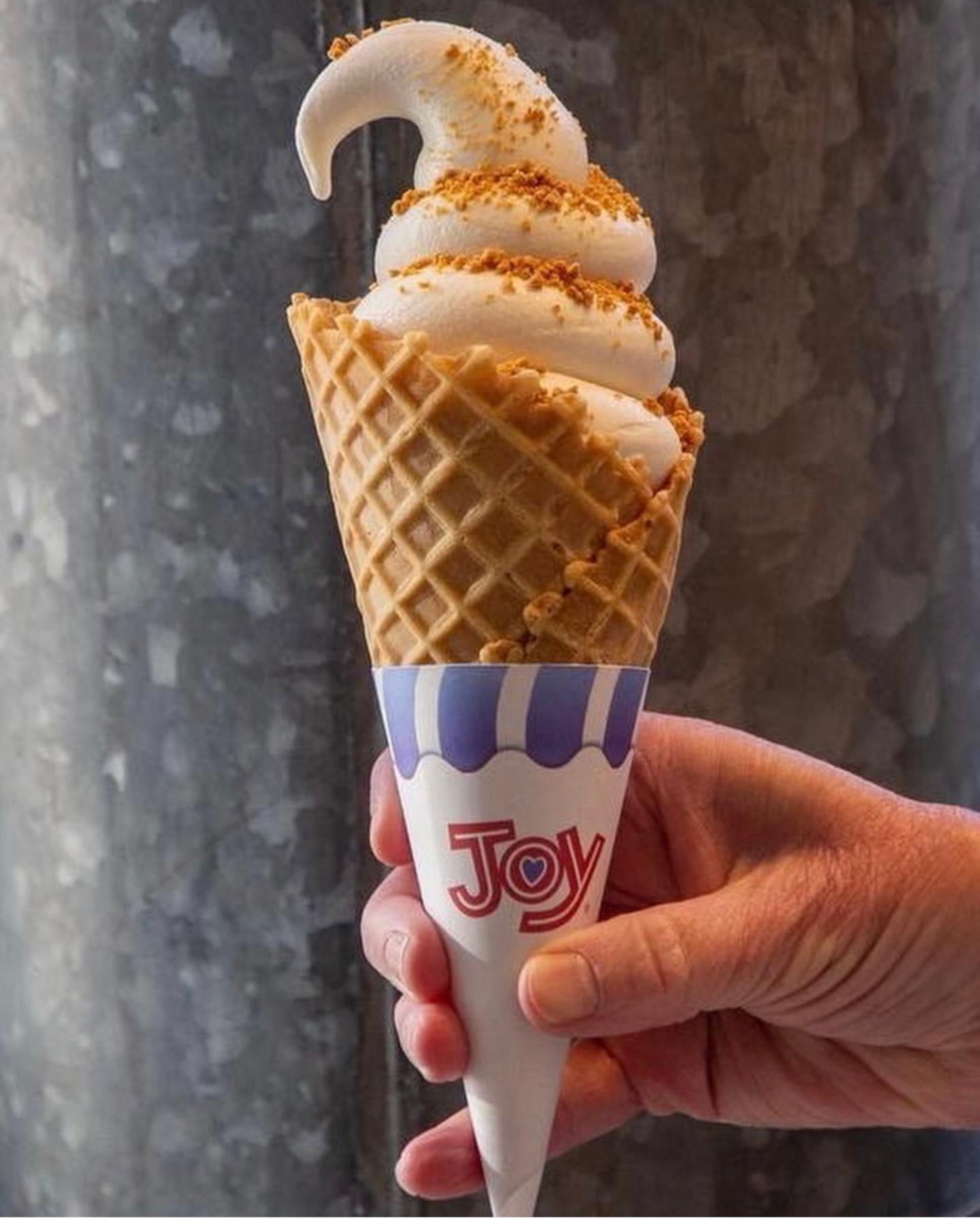 New Place on the Block
We've added a new ice cream spot directly in the heart of the village to satisfy your sweet tooth while walking through town. Woodstock Scoops opened last year with the motto Farm to Cone. Enjoy a classic Vermont Maple Creemie with 100% local ingredients or just a regular scoop of ice cream in a cone or cup. Woodstock Scoops carries a variety of flavors, cones, and sprinkles for your pleasure. More recently they're offering easy grab-and-go sandwiches/salads for a fast and easy lunch. For a list of all our other great ice cream spots around town take a look here.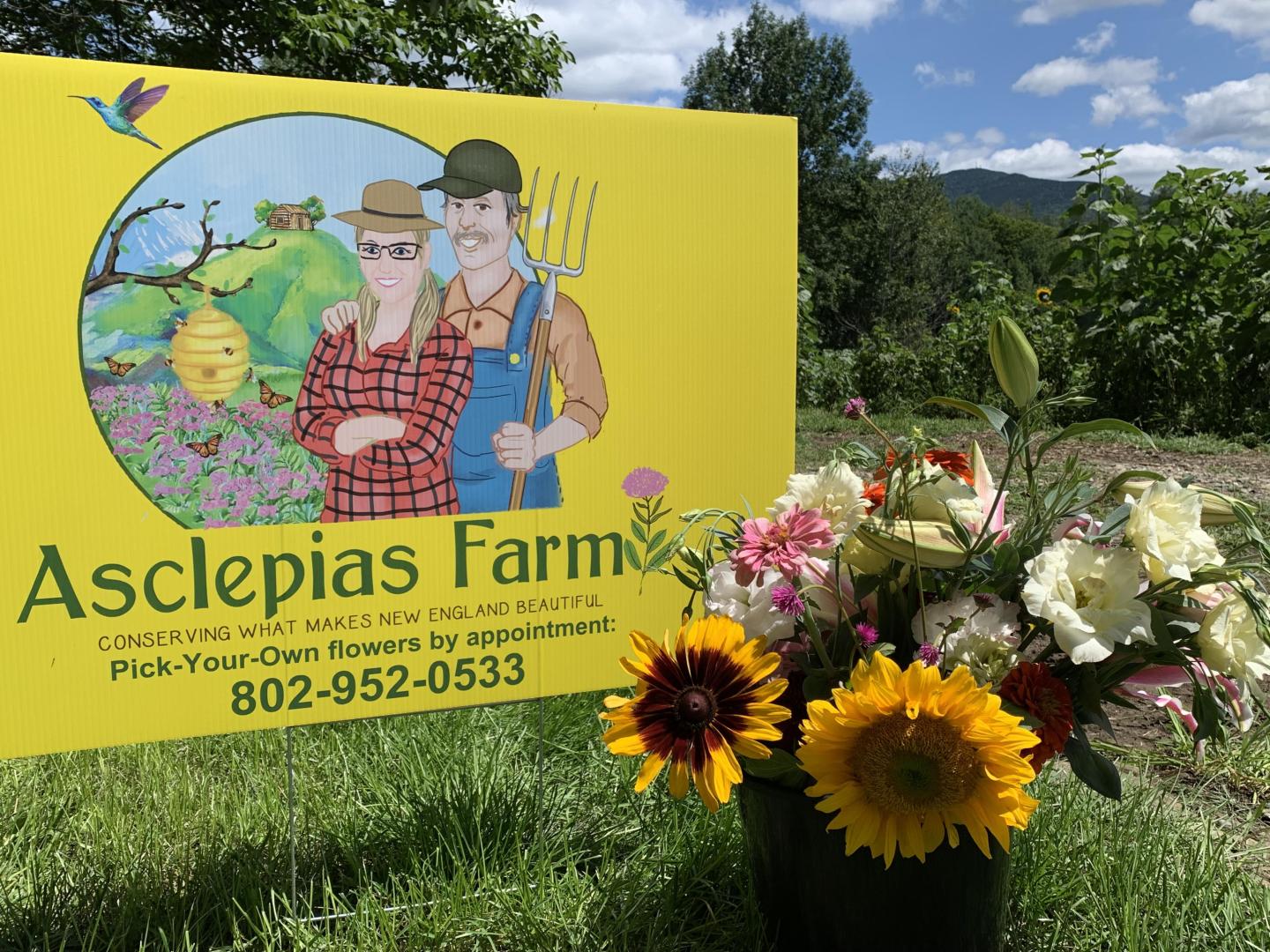 Pick your own perfection
Starting in July you can take to the road for a short drive to enjoy Blueberry picking at Clay Hill Corners, Strawberry picking starts in June at Wellwood Orchards, or pick your own bouquets of Sunflowers, Zinnias, White snaps, and Rose snaps at Asclepias Farm. For details and addresses check out our PYO Perfection blog here.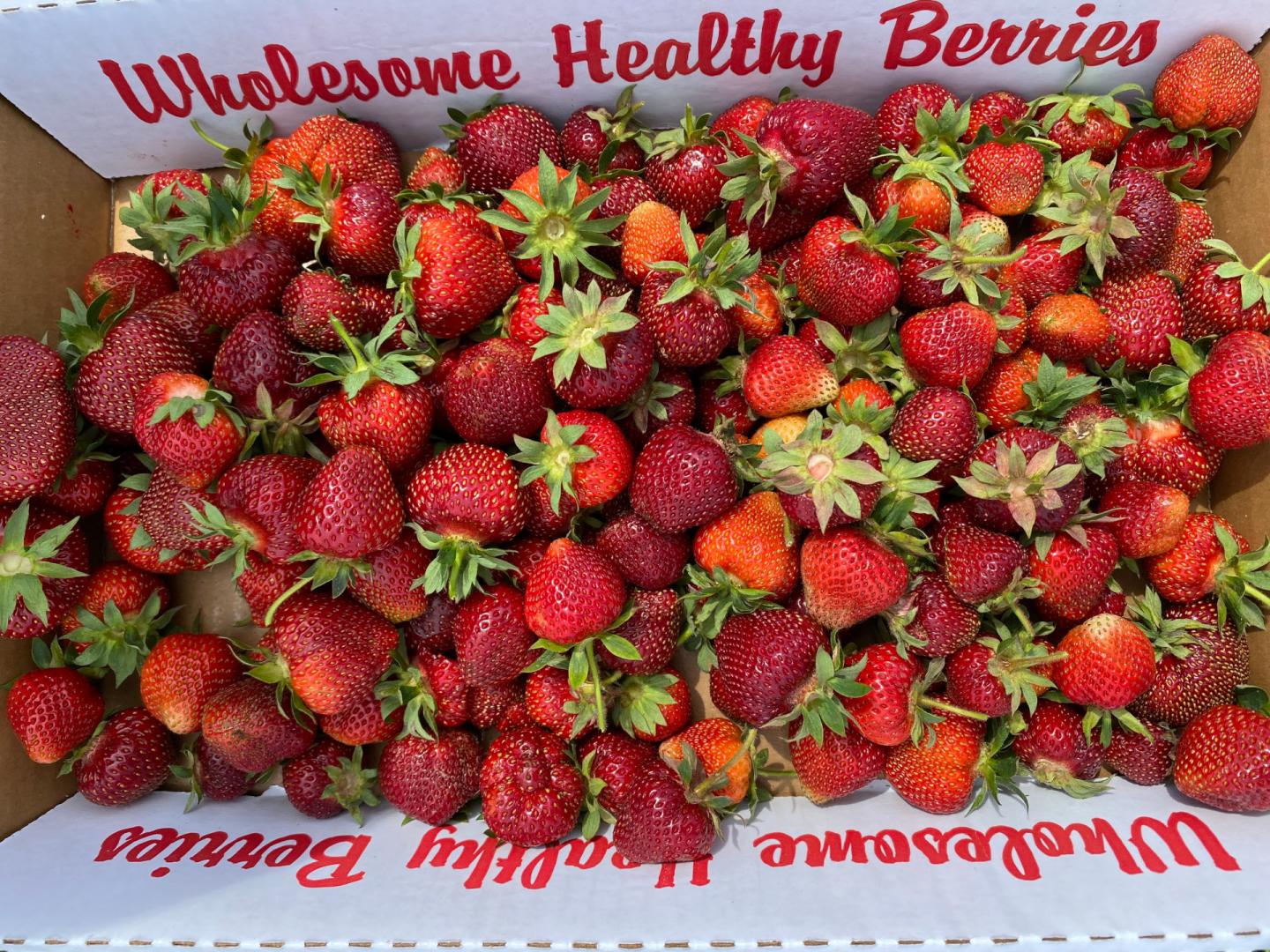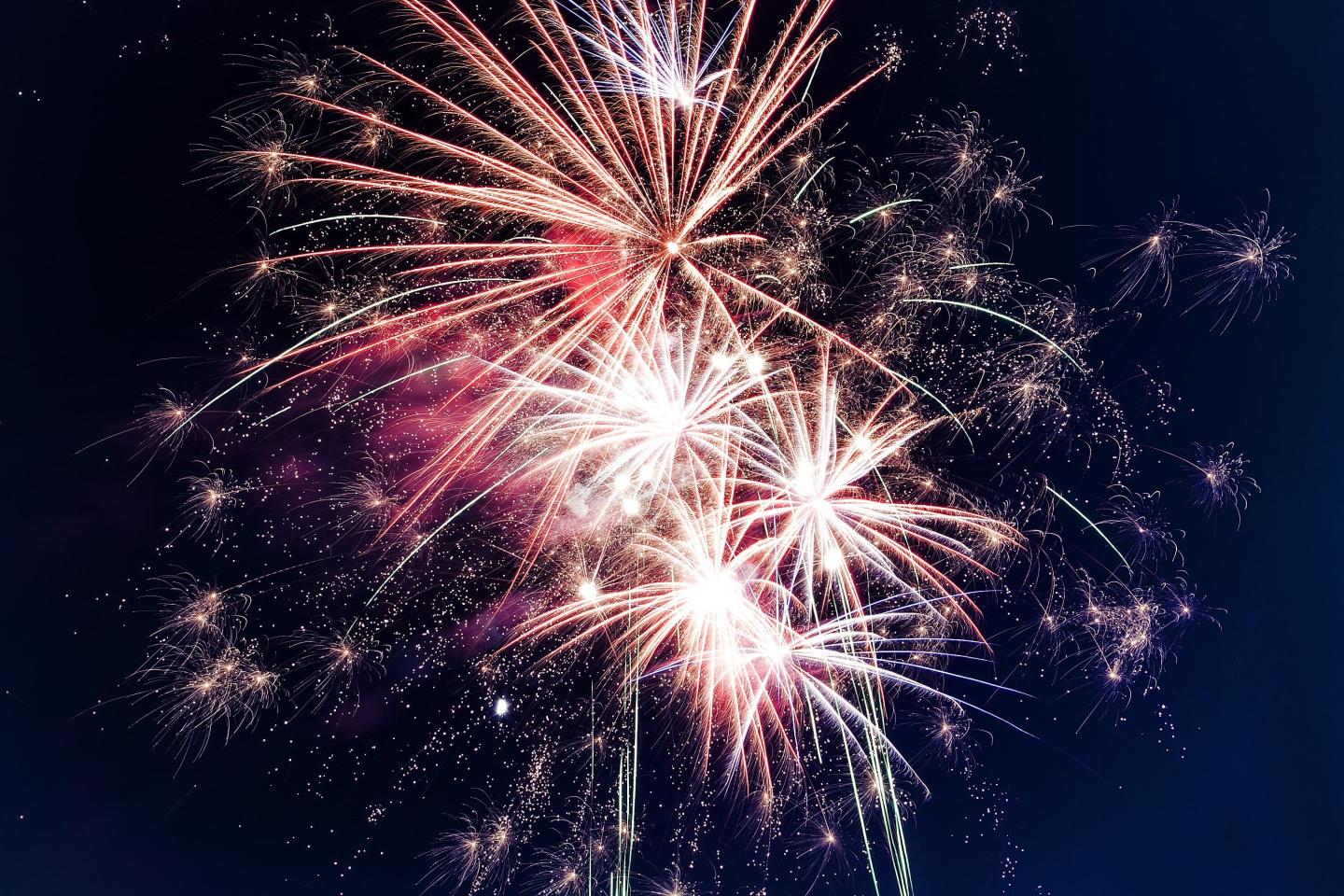 4th of July in Woodstock
Start off your holiday with 4th on the Farm at Billings! 10 AM-5 PM, Trail Break Food Truck will be serving food, enjoy lawn games, live music, and historic baseball with the family!
Join us for family fun at Woodstock Union High School starting at 6:00 pm
Children's activities sponsored by ArtisTree Community Arts Center and partners will have a variety of games for kids and adults. Woodstock Union High School will be operating the Barbecue Tent and Cookout this year serving hot dogs, hamburgers, cheeseburgers, drinks, desserts, and more!  The Lazy Cow Vermont, a mobile ice cream cafe will serve local Vermont-made ice cream. "Touch-a-truck" with Woodstock Fire Department and EMS trucks and ambulances in front of the Union Arena. 
Performace by the BoarderStone Band from 6:15 – 9:15 PM.  The Ora E. Paul American Legion and Boy Scout Troop 220 will perform a flag ceremony at 8 PM.
To complete the evening sponsored by the Town of Woodstock, Billings Farm, and the Woodstock Economic Development Commission a spectacular July 4th fireworks display at dusk.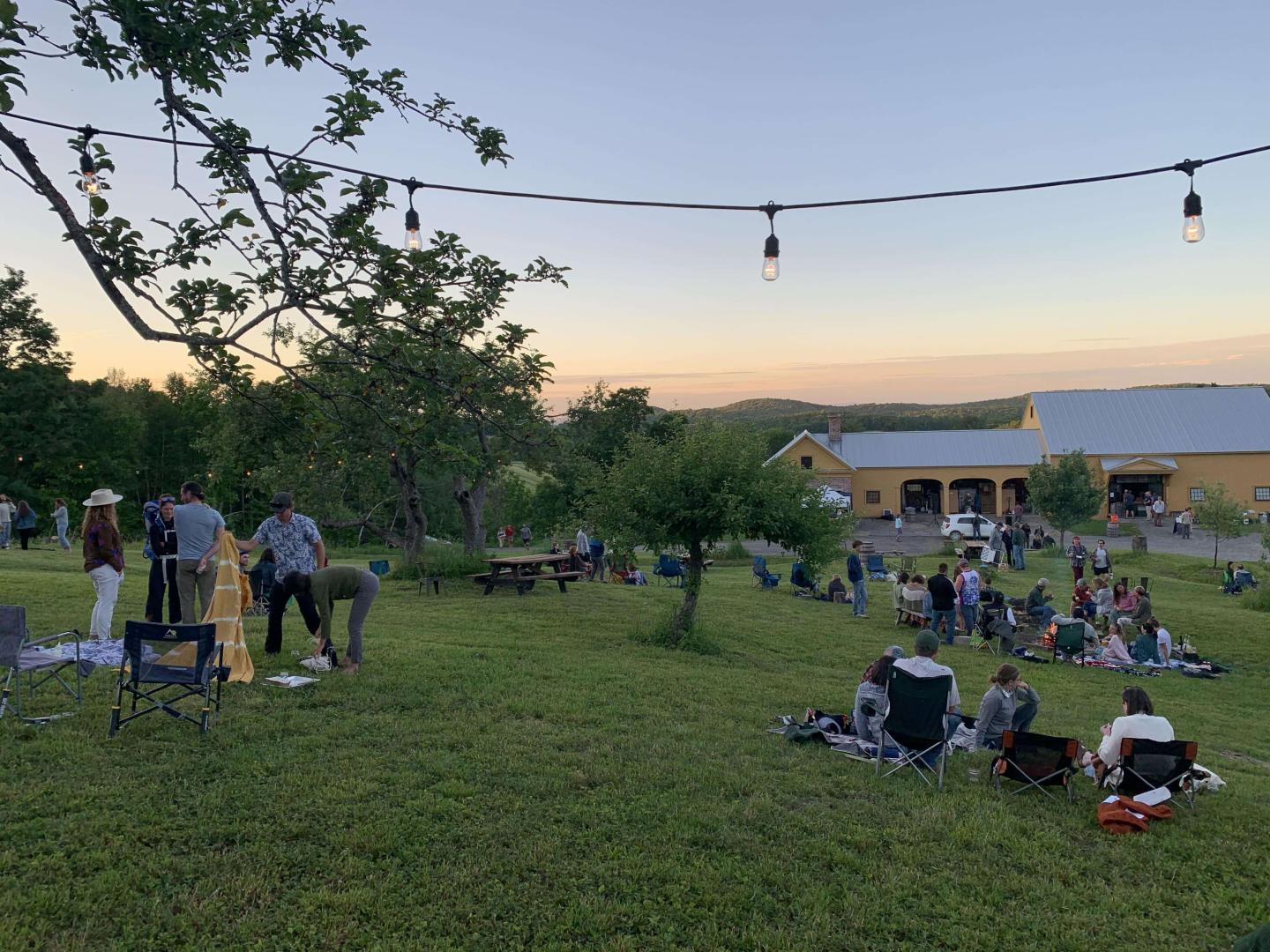 Summer music series
These long summer nights call for outdoor music! We're not short of concert options, right here in Woodstock and the surrounding towns. We have multiple to choose from, click on each individual series link for their concert lineup and ticket information!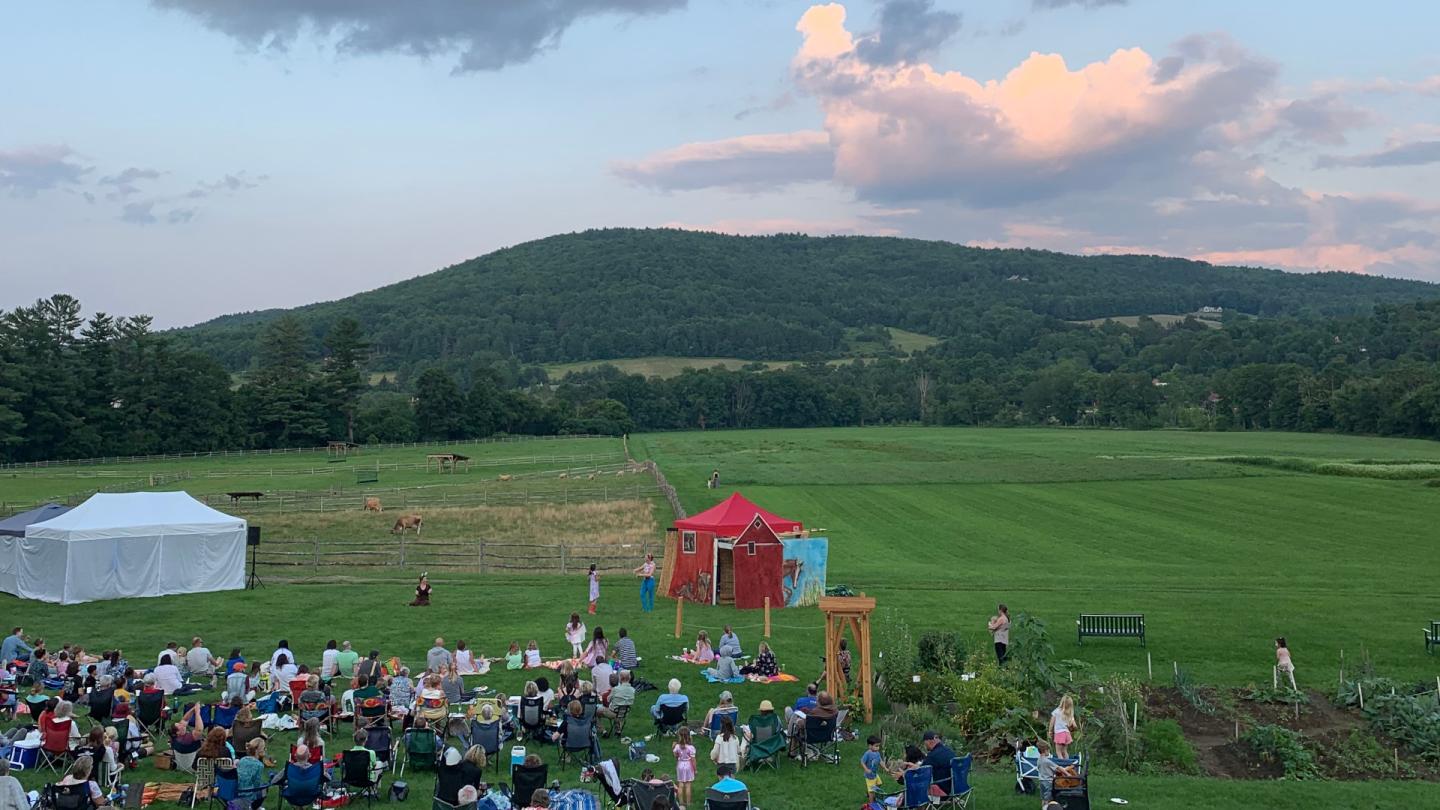 Ballet on the Farm
July 23rd from 5:30-8:30 PM at Billings Farm and Museum 
Enjoy the traveling ballet performance right here at our local farm. Dancing vegetables, farm animals, and the seasons come to life through dance in a cheerful and entertaining performance. Bring your own chairs or blankets to enjoy the show on the lawn of Billings Farm. For more information and to purchase tickets click here.