1. the trails are easily accessible from town
The loop to the top of Mount Peg begins just a few blocks southeast from the village green. Weaving its way up from Golf Avenue, rambling between stone walls and colossal evergreens, the trail offers you 2.5 miles of varied landscape as it opens to gentle, flower-lined slopes and, at the summit, panoramic views of the town below. A picnic table at the top is the perfect setting for a midday snack before a moderate walk downhill to enjoy everything the village has to offer.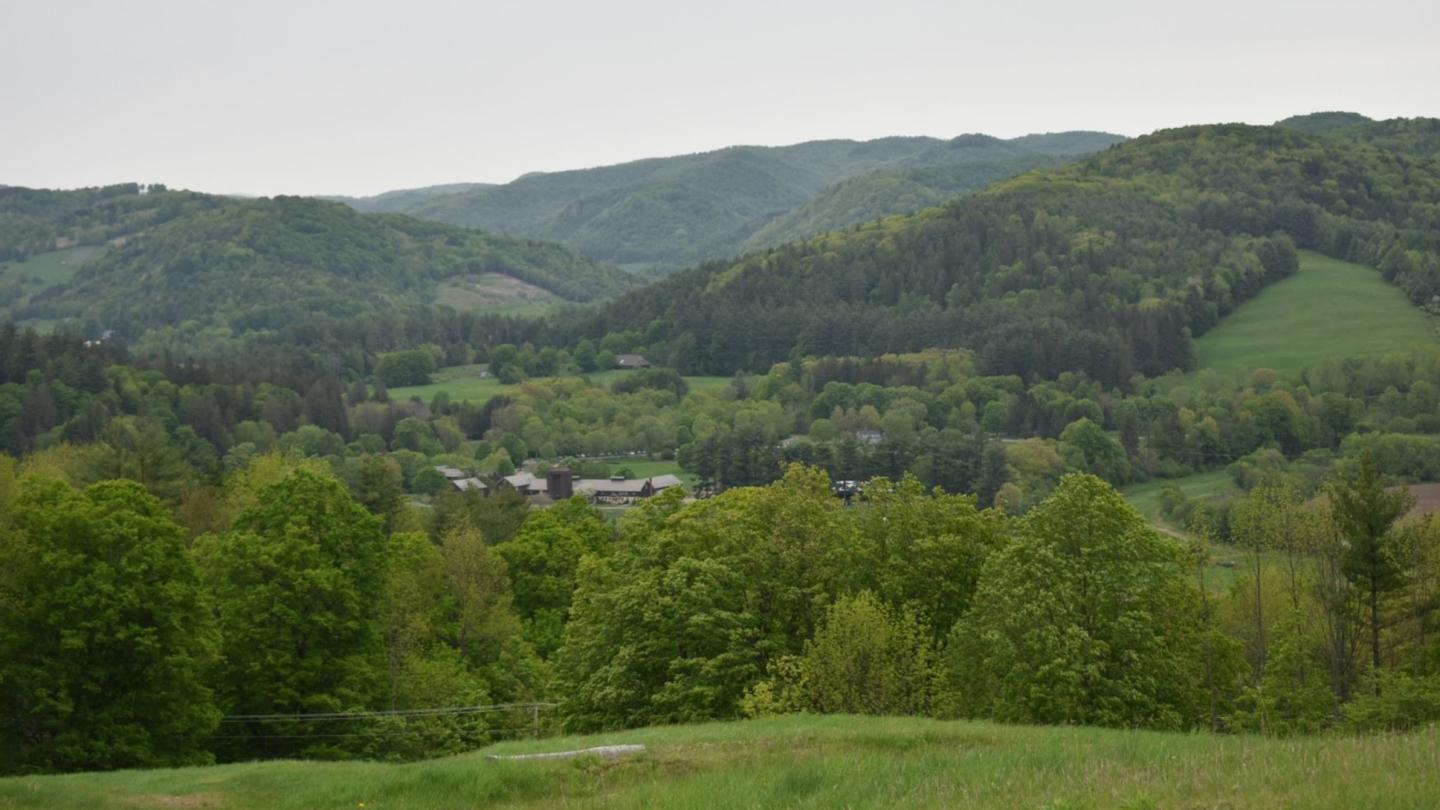 To the northwest is the Faulkner trailhead to Mount Tom's South Peak, just a seven-minute walk from the village green. Grassy hillsides and rocky outcroppings punctuate this moderate, 2.75 round-trip trek. At its peak, Mount Tom provides breathtaking scenes of rolling, bucolic hills and the town nestled at their center. The Marsh-Billings-Rockefeller National Historical Park is a natural extension to this trail.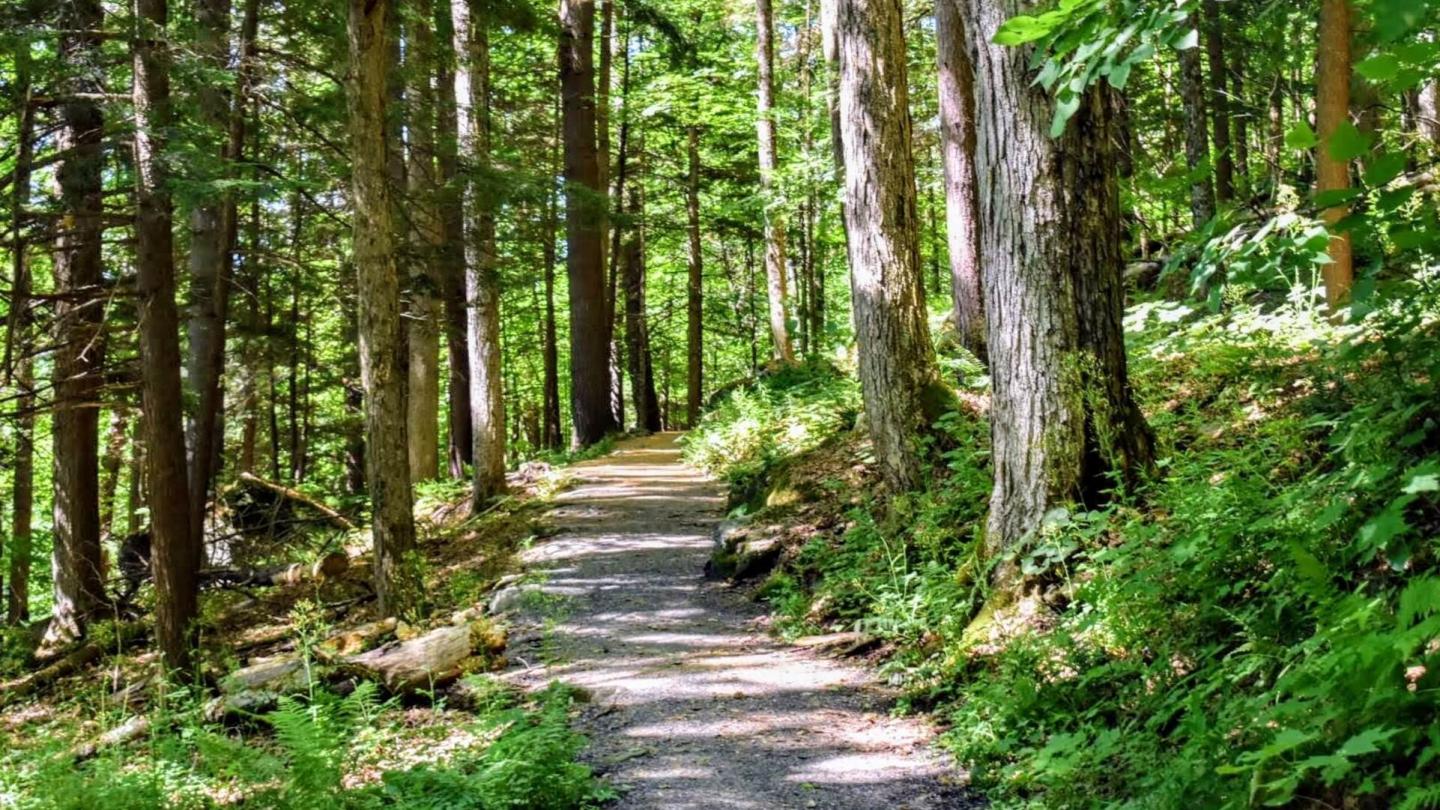 2. They're usable in all seasons
Hiking, biking, snowshoeing, horseback, nordic, take your pick! With nearly 40 miles of trails available through the Woodstock Nordic Center in winter, and hundreds of miles of town and national park trails for hiking, biking, and horseback riding in spring, summer, and fall, you're covered for year-round adventure.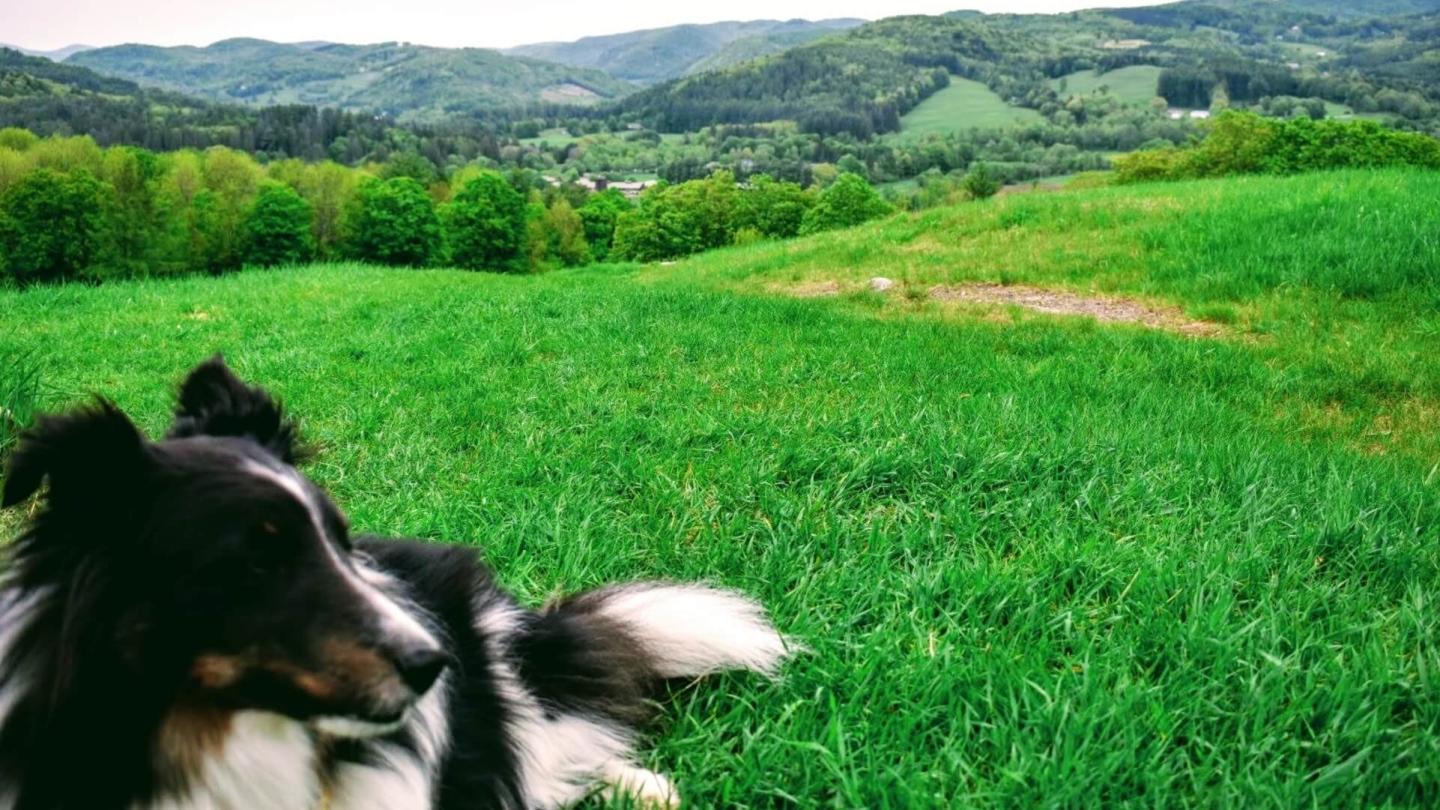 3. THEY'RE KID AND DOG-FRIENDLY
Trails are broad and well-cleared for the smallest hikers in your pack. Markers are present at all trailheads and intersections for easy navigation for children and (fur)babies alike. Just remember to bring a leash!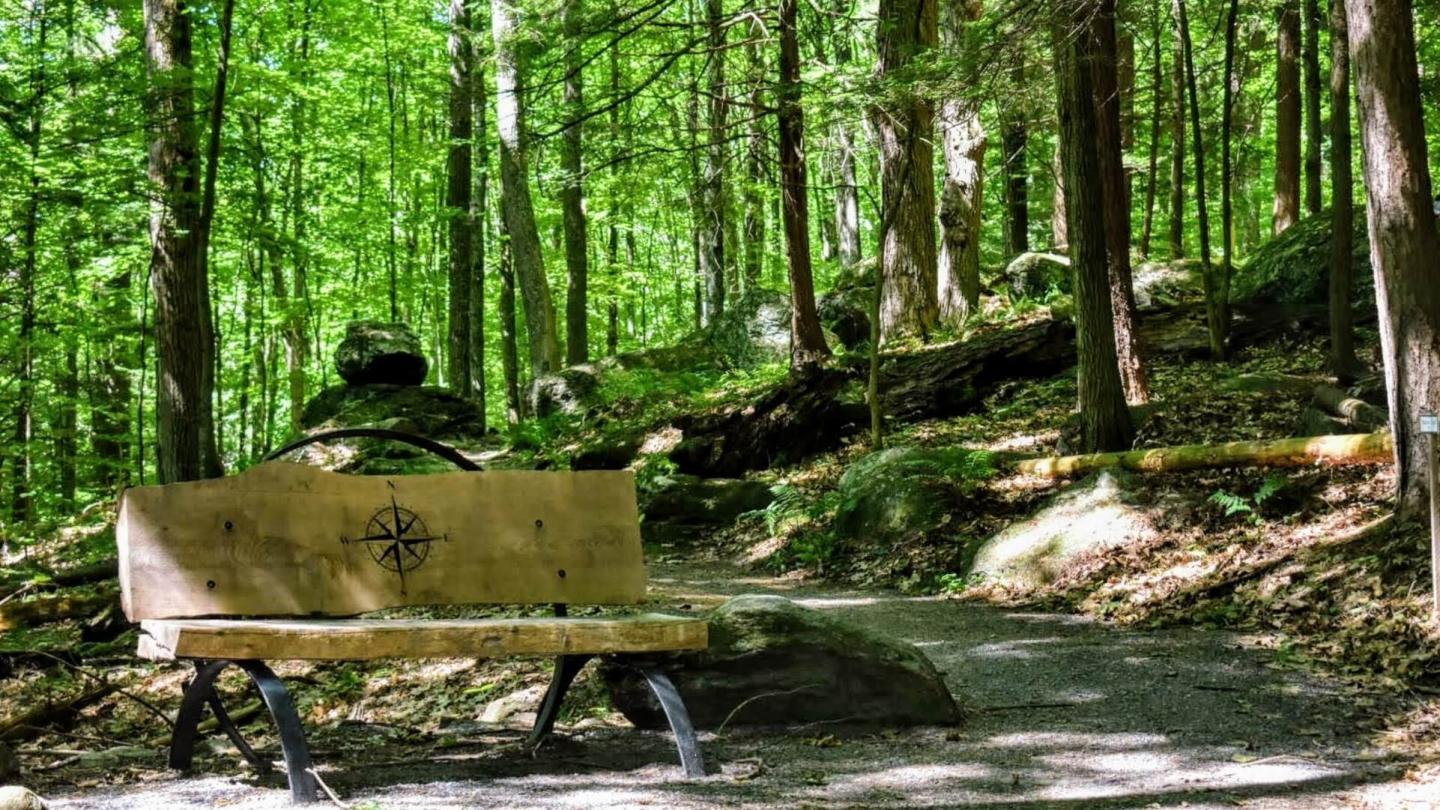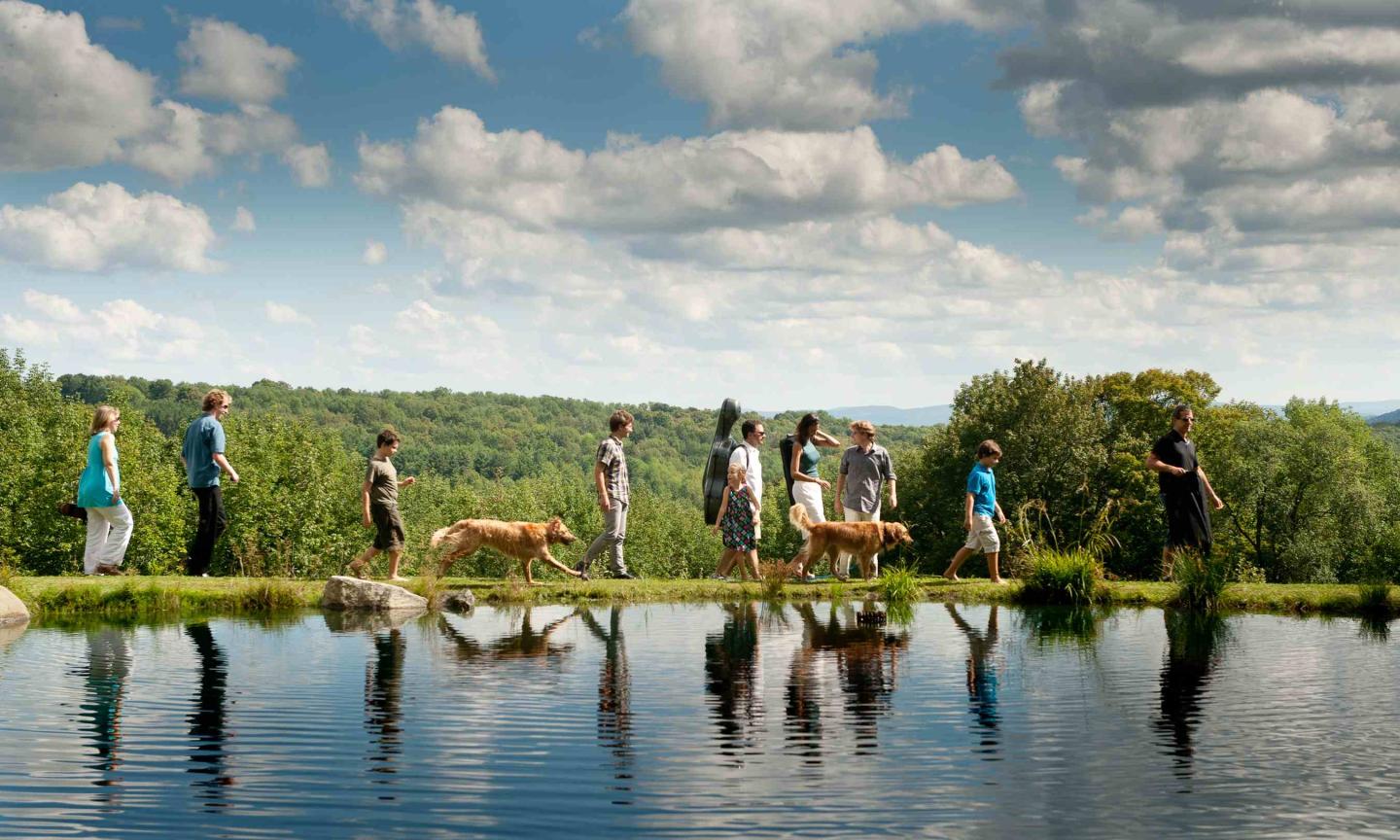 5. THE trails are steeped in history
The Marsh-Billings-Rockefeller National Historical Park, one of two national parks in the state of Vermont, exists thanks to centuries of conservation via three key families. In 1847, George Perkins Marsh, a Woodstock native and influential author, delivered a speech laying the philosophical foundation for the conservation movement.
Less than twenty years later, Frederick Billings took up the cause, purchasing Marsh's childhood home. His intent was to make it a model of land stewardship. During his ownership, a dairy farm and over 20 miles of carriage trails, the walking paths in use today, were opened. After his death, his wife, Julia Billings, and their daughters continued his legacy until the property was passed down in 1954 to Mary French Rockefeller, a granddaughter of Billings. She and her husband, Lawrence Rockefeller, guided by the belief that landscape and townscape should be managed as one, expanded their holdings, acquiring and revitalizing the Woodstock Inn, golf course, and ski areas. The proof of their concerted efforts— in the village, the farmland, the 400-year-old hemlocks—guarantee that their efforts are immortalized in more than just a text book.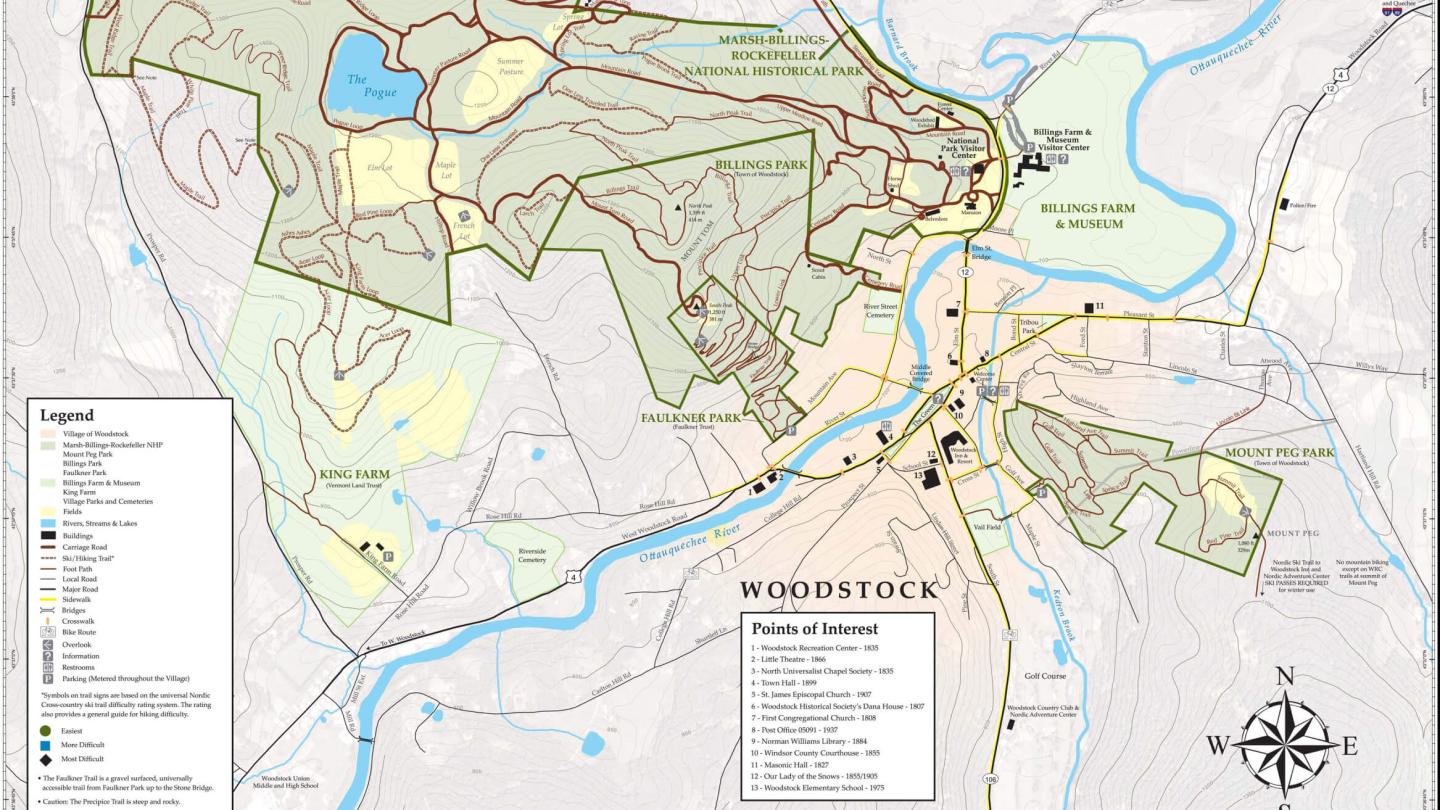 Marsh-Billings-Rockefeller National Park Service