Choose your adventure
Eager for a quick, scenic meander along a flat trail? Itching to stretch your legs with a steep uphill climb to a picturesque view of town? Ready to conquer miles and miles of the Appalachian Trail? You can do it all right here in Woodstock with these options:
The Appalachian Trail: Experienced hikers, this one's for you! A back-country trek is right at your fingertips thanks to convenient trailheads within easy driving distance of Woodstock.
Aqueduct Trails (West Woodstock): Built and maintained by the Woodstock Area Mountain Biking Association (WAMBA), this collection of branching and looping trails totaling 10 miles is also great for hiking. Go for the varied terrain and difficulties, stay a moment longer for the wonderful water views!

Access point: 23111 Cox District Rd Woodstock, Vermont 05091

Eshqua Bog Natural Area: Known for the hundreds of Lady's Slippers that bloom throughout its 41 acres every spring, this half-mile network of dirt, bridge, and handicap-accessible boardwalk is the perfect easy stroll.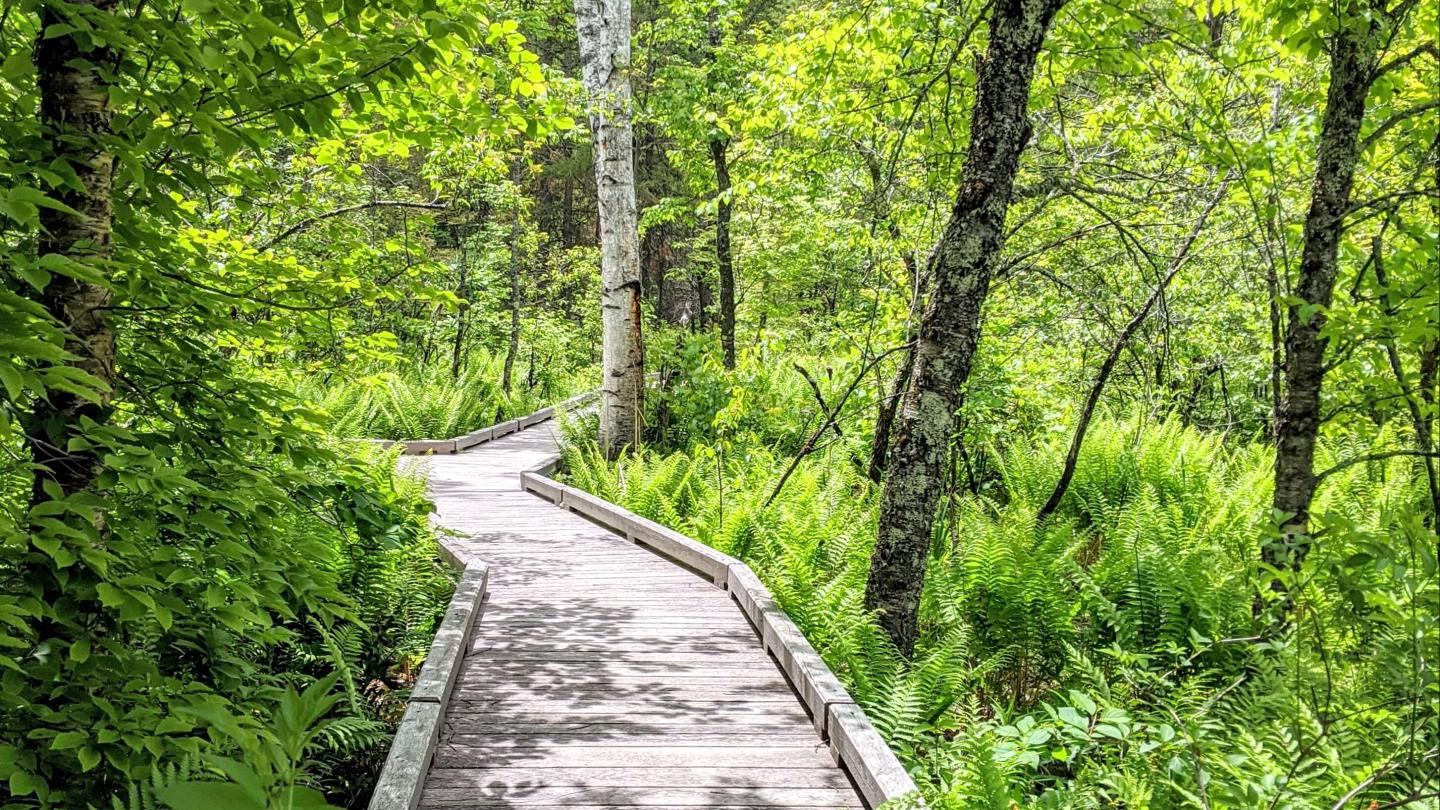 The Mount Peg Trail System (Woodstock Village): Follow winding trails throughout the trees to the tune of birdsong till you climb to the peak of Mt Peg (2.5 miles round-trip from Golf Street) for stunning panoramic views. And best of all, you can start your trek right from the heart of town! With steep upward climbs, this is the perfect hiking spot for those looking for either a short or long high-impact excursion.

Access points: Golf Street, Mt Peg Road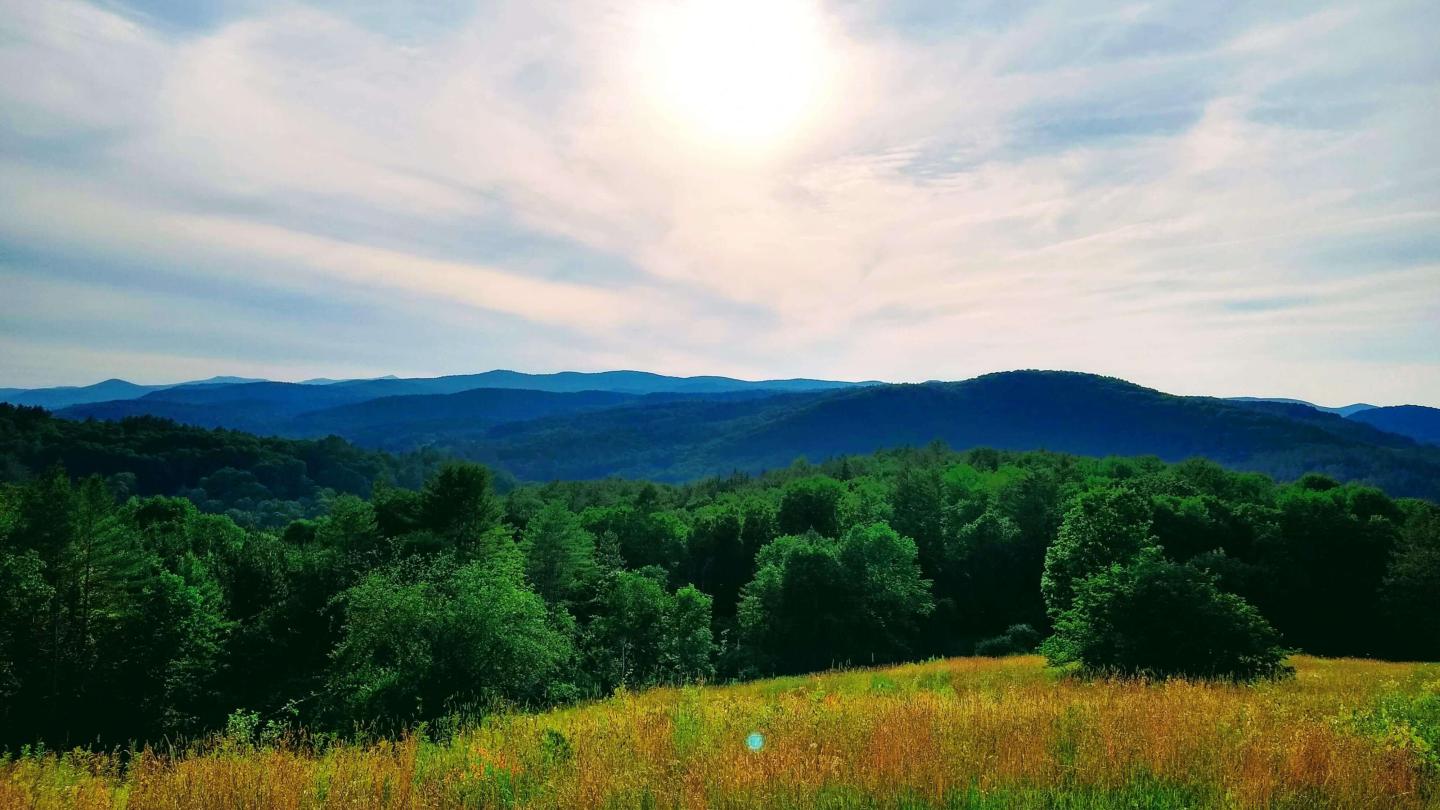 Marsh-Billings-Rockefeller National Historical Park (Woodstock Village): Enter via one of Woodstock's most stunning roads, Mountain Avenue, through the green expanse of Faulkner Park or take the park's main entrance on Old River Road (across from Billings Farm & Museum) for our village's hiking crown jewels: Mt Tom and the 14-acre mountaintop pond, The Pogue. Either way, you're in store for moderate exercise and maximum views, from pristine natural vistas to a perspective of Woodstock that makes the downtown area look like the perfect model village! But there's more. With 7 total hike options, you can shorten or lengthen your trip so it fits you best.

Access points: Mountain Road via Faulkner Park, Old River Road via the main Marsh-Billings-Rockefeller National Historical Park entrance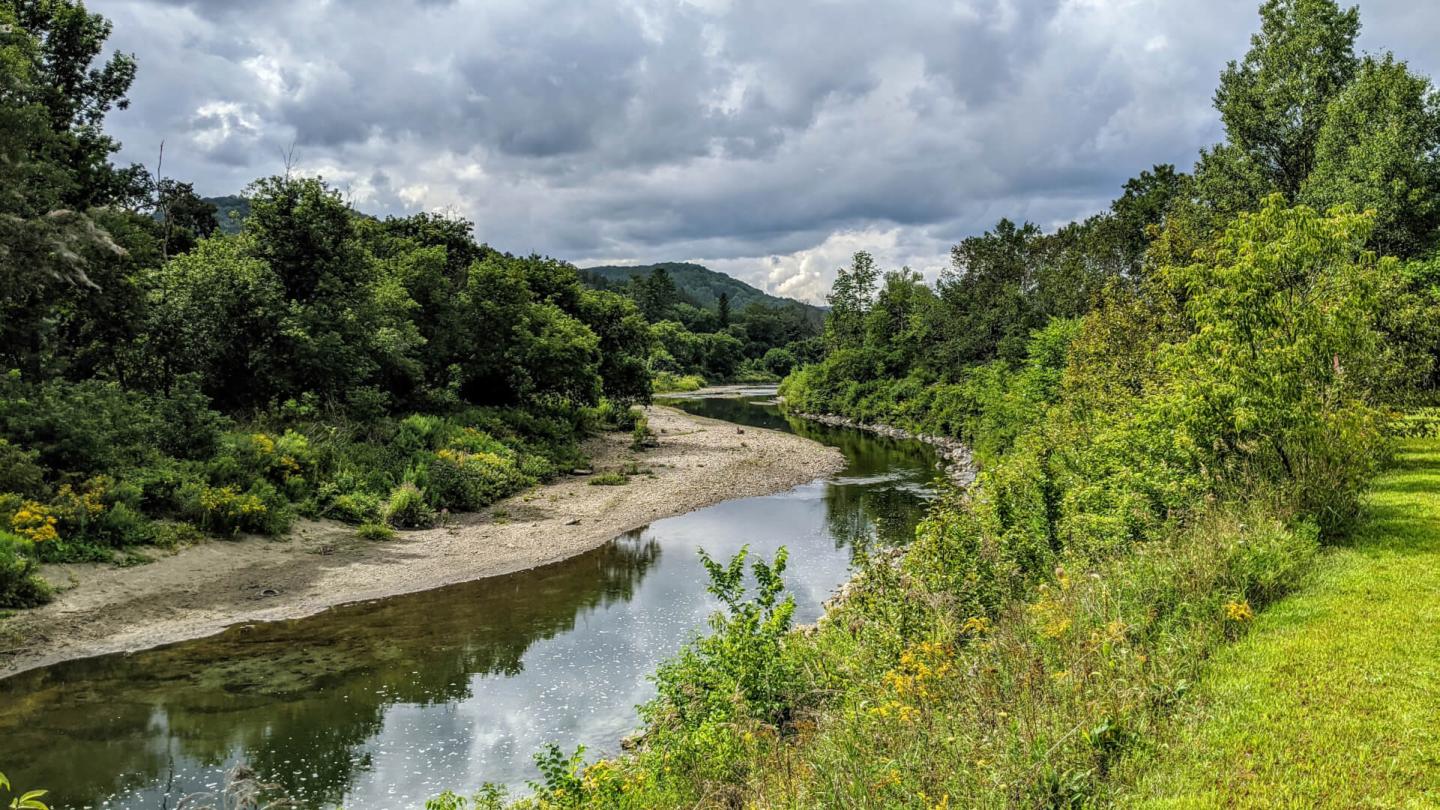 Ottauquechee River Trail (Woodstock Village): This new 3-mile loop starts at East End Park and follows the river's path through trees, scenic overlooks (hello, unbeatable Mt Tom and Mt Peg perspectives!), meadows, and across historic railway beds via a flat, even path you'll want to traverse again and again.
Walk Woodstock Village: Window shop, cross the Middle Covered Bridge, and take a turn around the town green - because the best introduction to our town is by foot!