Q: With a motto like "mangia calamari," we've got to ask: what's the history behind your famous fried calamari?
A: It's a love story... I left an architectural education and a job to market squid... "Mangia Calamari!"
Q: What do you like best about living and running a business in Vermont?
A: Having grown up in Upstate NY on Route 4 E or W depending on how the crow was flying... it's a familiar climate. No traffic lights, a few stop signs, 25 mph – perfect for the tempo I am seeking at this point in my life.
Q: What inspired you to bring this Boston North End staple to Woodstock?
A: I am a participant not a spectator by choice, I had an opportunity to flip a restaurant space to our eatery and it was a perfect match.
Q: As one of three locations, what makes this intimate 35-seat restaurant different?
A: It is always the patron; they are the variable. The offerings stay the same, the staff is the same, but the patrons change. Whether new or familiar faces or those you become newly or reacquainted with! It is the patron that makes each location special with its own charm.
Q: Taking that a step further, what does The Daily Catch offer that Woodstock's downtown hasn't seen before?
A: Well, there are several answers to that question. Certainly, first and foremost is fresh seafood delivered from the docks of Boston's Fish Pier, which we cut by hand, fresh ice it, and ship to 05091 twice per week.
It's the element of surprise as well – "Really... The Daily Catch.... in Woodstock?" – from familiar faces and experiences from decades of patrons whose paths cross our newly installed eatery in the Village of Woodstock. Many patrons comment "... no need to go to Sicily this year! We can just come by The Daily Catch!"
We are, if you will, like enjoying a meal in your home without shopping or doing dishes
Q: From ambience to food, what's your idea of a perfect dinner?
A: That is a difficult question to answer and one I take very seriously. Dinner (supper for some) is actually very personal. First off, is it eating/supper, dining/dinner? I believe as the sixth daughter of a restaurateur, a sibling to nine siblings, a partner with my husband, Paul, mother of seven sons, and an employer of over 400+ in my forty-year career, the variable is always the patron who is being served.
A perfect dinner is one you anticipate its outcome: planned to celebrate a meal together with a loved one, intimately or casually enjoying the evening with family and/or friends – "you are only as good as your company." We are neither fast food nor starched white tablecloth. We are, if you will, like enjoying a meal in your home without shopping or doing dishes!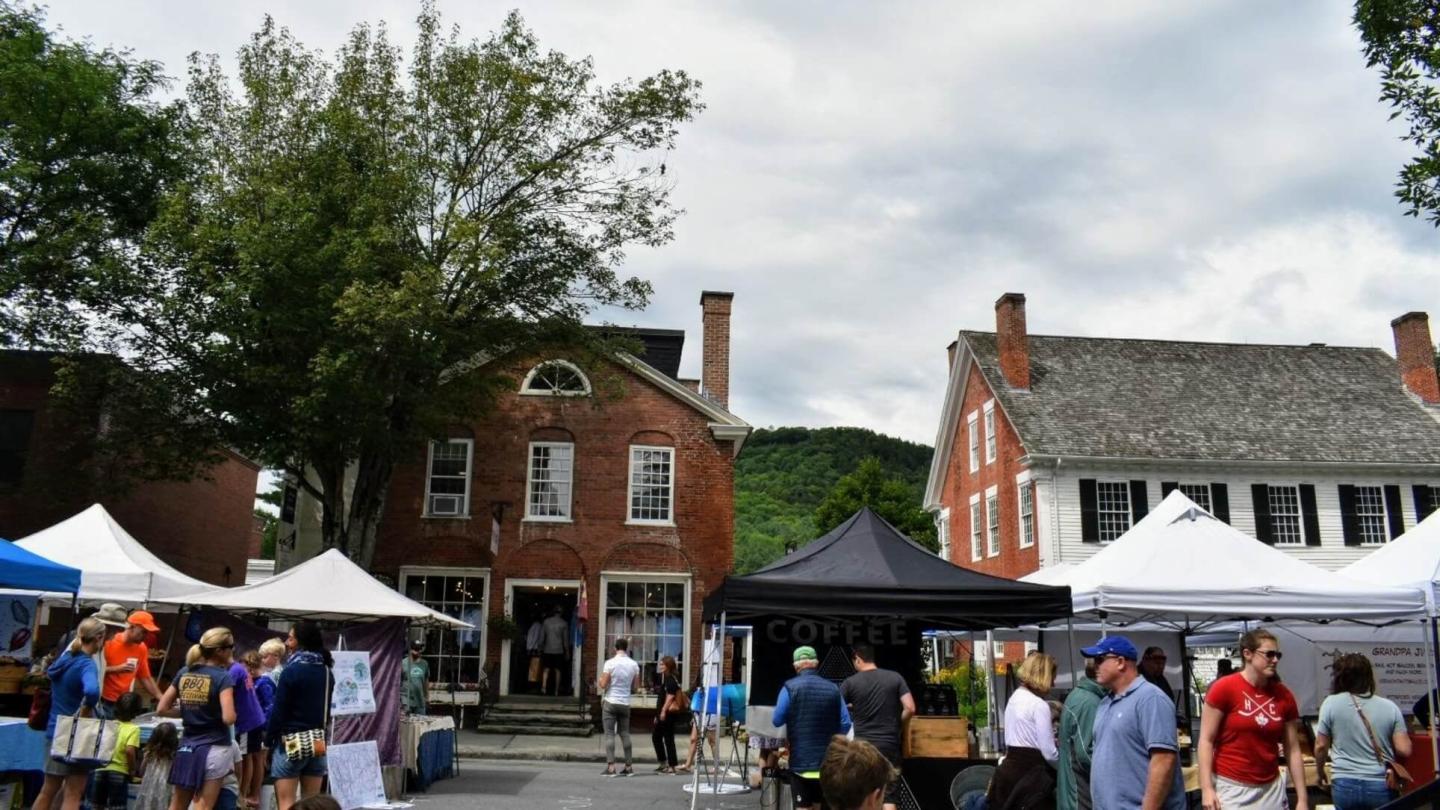 Q: As the owner of Bentley's Restaurant, a Woodstock institution, you were a major contributor to the summer street festival, Taste of Woodstock. Now, you're taking up that mantle via The Daily Catch. Tell us what we can expect from your restaurant at this year's celebration on August 10th, 2019.
A: Very interesting challenge. It is an overwhelming task to prepare for an all-day event – often one that does not reap monetary reward. I have been "hawking" squid since 1979 in our efforts to popularize it as a daily menu item. We met success through our efforts. Still "hawking" it today. The Woodstock street-fest, for me, is a commitment to our – to my – community.  It is the simplest effort to offer something that others are pleased by; it can be a community effort or one shared or benefitted by a community whatever the reward is, it's in its accomplishment.
Although not responsible for the void of Bentleys this summer season, I felt I was able to carry the baton for this year's annual event. I chose to sign on board for the beer tent. As to additional offerings, time will tell, tick tock! The Daily Catch will offer grilled shrimp on-a-stick, seared crab cakes, our classic marinated calamari salad, salmon burgers, perhaps a surprise seafood pasta (gluten free) salad, and depending on this week's market price, scallops, too!  Possibly a raw bar.
 
The fun of it for us will be working together with my staff and enjoying front row seats to the music festivities.
Our beer tent will offer Fiddlehead, Long Trail Ale IPA, Zero Gravity Conehead, Rutland Red, and I requested for this year's Octoberfest on tap. As well as prosecco, red, white, and rose wines.
my whole life has been about facilitating, participating, and bearing witness to life's treasured moments. It remains a privilege.
Q: To close things out, can you share your favorite memory as a restaurant owner?
A: My favorite memories change every day as I exchange new memories with people from near and far. I so enjoy meeting people who enjoy breaking bread with their friends and loved ones. It is so special to be a witness to this daily. It's truly a blessing.
To be rather more intimate, I can remember the "last meal" a regular patron had at our eateries, celebrating benchmark events in their lives. I remember the joy celebrating graduations, births, engagements, weddings, meeting new boyfriends, a new grandchild – whatever their gatherings, families gathered. We, us, my family, The Fredduras and as an extension to my own family, the Lombardo's of Troy, NY, my whole life has been about facilitating, participating, and bearing witness to life's treasured moments. It remains a privilege.
FOR MORE GREAT CONTENT ON THE BLOG...