Q: Hey Jess, thank you for participating in our blog, can you give a little background about you and your family that you'd like to share with our readers?
 
A: We're originally from Rhode Island where we've spent the majority of our lives aside from a few years in NYC and Los Angeles after college. My partner Craig and I have a 2-year-old daughter and we have 3 rescue pets, Fuji (4-year-old dog), Hunter (11-year-old cat), and the newest addition Pepper (10-week old puppy). I'm a writer and run the lifestyle blog JessAnnKirby.com and my partner is a photographer and works with me on the creative side of my business. 
Q: What was it about Woodstock that first appealed to you to visit and then potentially move here? 
 
A: I actually came here for the first time on a press trip a few years ago. We stayed at the Woodstock Inn, had dinner at the Kelly Way Red Barns, biked around the village, and basically immediately fell in love with the town. 
Q: Woodstock has a lot of activities to offer, especially outdoors what are some of your favorite things to do in town on your own and with your family?
 
 A: It's one of our favorite things about Woodstock. We love to mountain bike in the summer and fall. We play tennis and golf and in the winter we snowboard and cross country ski. And of course, we hike a lot with the dogs. 
Q: How would you describe the locals and support you've received after coming to Woodstock? Any advice for new residents or people looking to connect with the community.
 
 A: I think the best thing about moving here is the people. We really didn't know what to expect moving here from another state and not knowing anyone. Everyone has been so incredibly welcoming and kind. Our neighbors are all amazing and so friendly. It's been helpful to do local community things and meet new people. I've also met moms at Artistree which is such an incredible place for families. 
Q: What has been your favorite part so far about your home renovations to the "Cozy Ranch" here in Woodstock? How would you describe your home's style?
 
 A: The whole process has been fun, and a lot of work. I think our kitchen/living room is my favorite. It's such a cozy space. I'd say our style is Nordic/New England, but we have a toddler and 3 pets so it's very lived in too.
Q: What things did you consider before planning on purchasing a home here in Woodstock than elsewhere in New England?
 
 A: Initially we actually thought we wanted a place with more land, but now living within walking distance to town we are so happy. I love that we don't have to get in the car to go places and yet we're still surrounded by so much open space. It's the best of both worlds.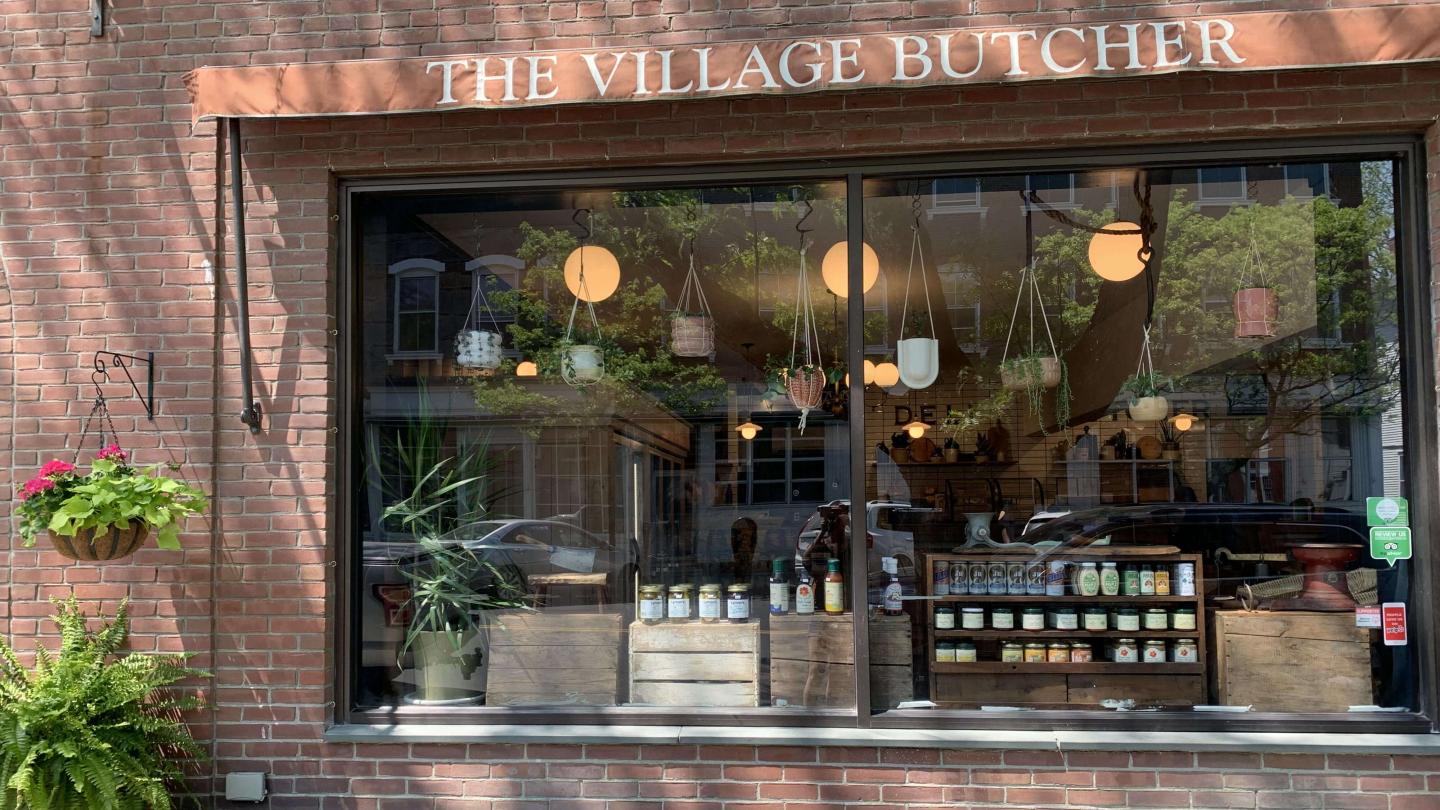 To me living here feels a bit like stepping back in time. It reminds me a lot of my childhood
Q: From the first time we visited Woodstock we instantly fell in love, now having lived here for over a year what about Woodstock captured your heart?
 A: The sense of community. To me living here feels a bit like stepping back in time. It reminds me a lot of my childhood. I've learned that in Vermont, a sunny day is a beautiful day whether it's 15 degrees or 50 degrees and I love that attitude. I feel so grateful to raise my daughter here. One day she'll understand how fortunate she is to live here, though something tells me even at the age of 2, she already does.
TO ACCESS MORE GREAT CONTENT ON the WoodstockVT.com BLOG...