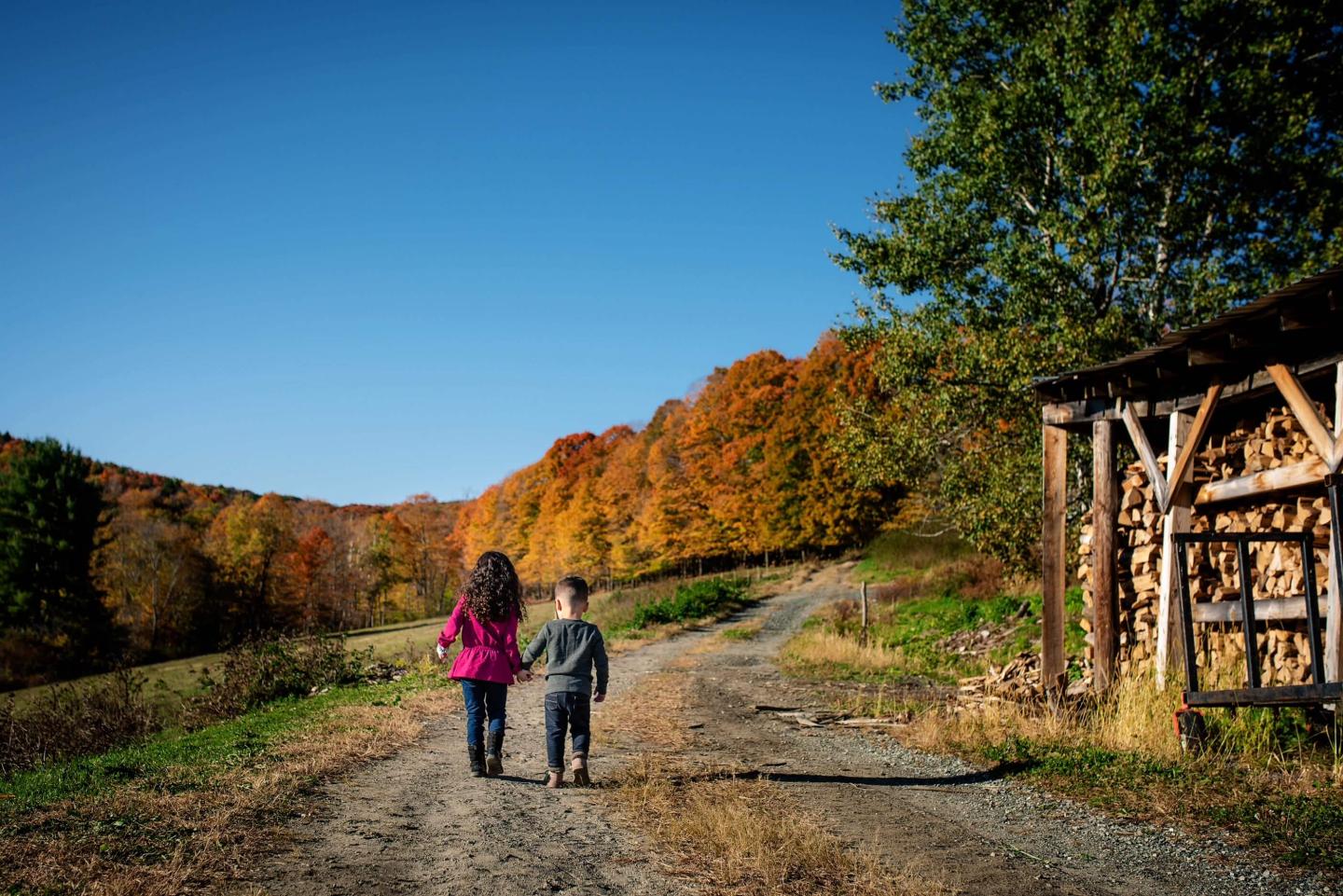 Q: Welcome to woodstock! We're so glad to have you chat with us today, let's start with a little background on you and your family that you'd like to share...
A: Thank you! We're happy to share. We are a family of 4 and we have 2 Labrador retrievers. We are originally from Massachusetts and love living in New England and all it has to offer. We love spending time as a family, traveling, and trying new things. We had been debating making the move here for quite some time and finally found a house for sale in the specific area that we really wanted to live so we took a leap of faith! We could not be happier with our choice!
Have you ever gone to a place and just immediately had a good feeling?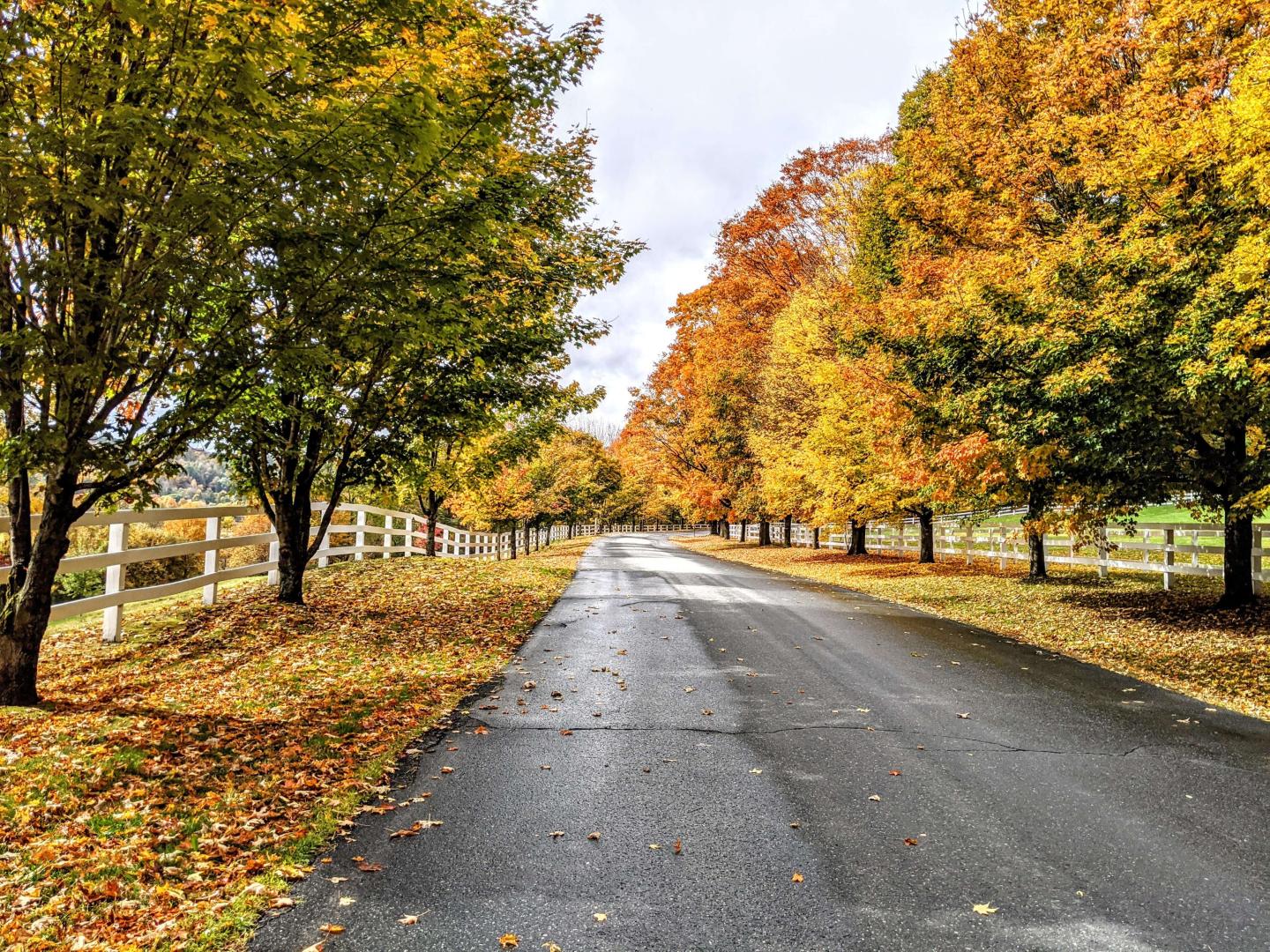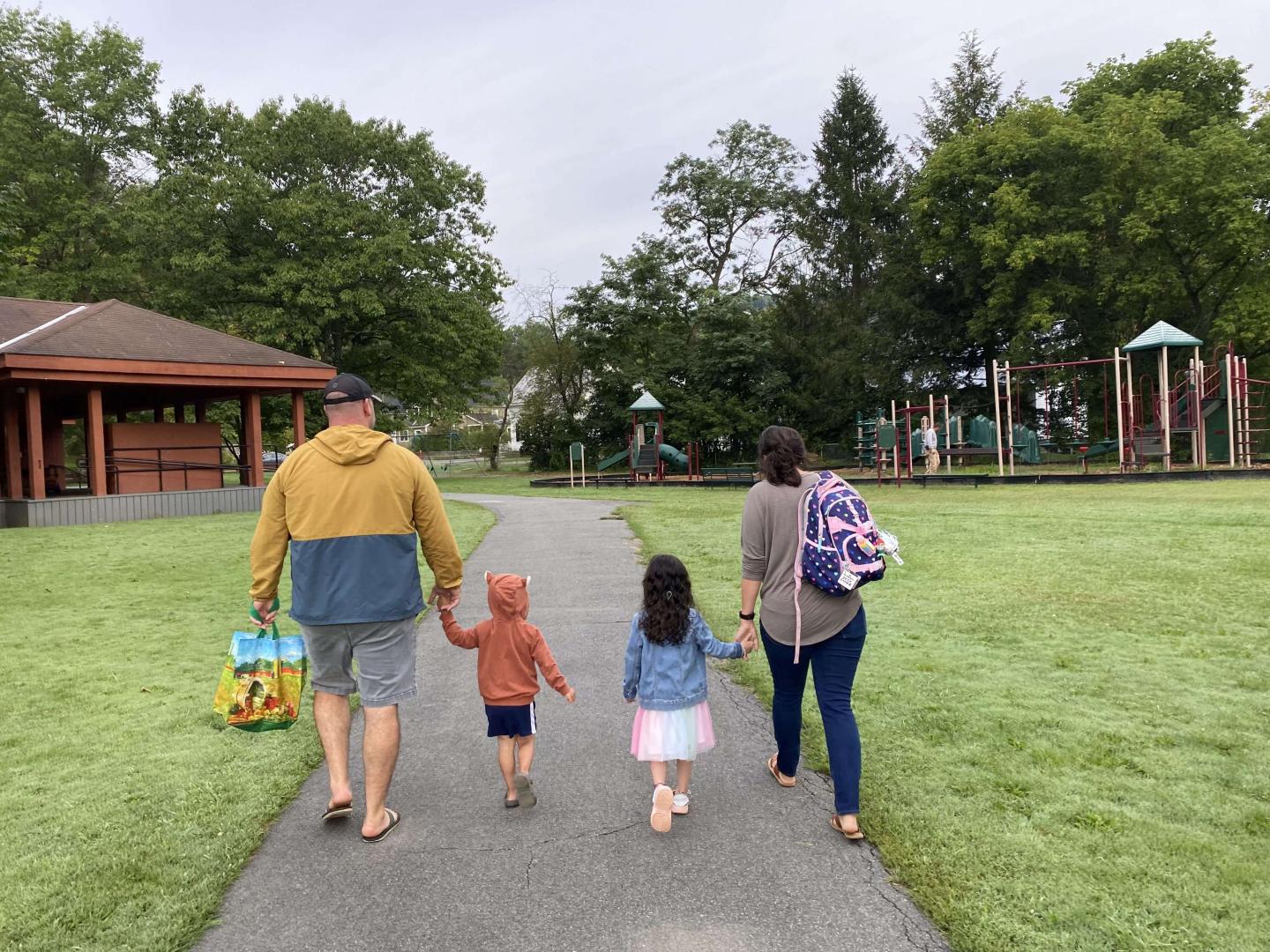 Q: Although new to the Village you guys have been visiting Woodstock for a while, what attracted you to the location?
A: Have you ever gone to a place and just immediately had a good feeling? We have always felt that certain way when coming here and viewed it as sort of a dreamy, ideal place to raise our kids! Not only is there so much to do and so many outdoor activities, but it is also the community that drew us. 
We have never lived in a place where it has been so easy to connect with our community and the people around us. It seems like we are always saying "wow I feel so lucky that we have this here and we get to do this with our kids" and it is really so true. From ski lessons to amazing art/music classes and incredible restaurants and events…there is just never a shortage of really cool stuff to do!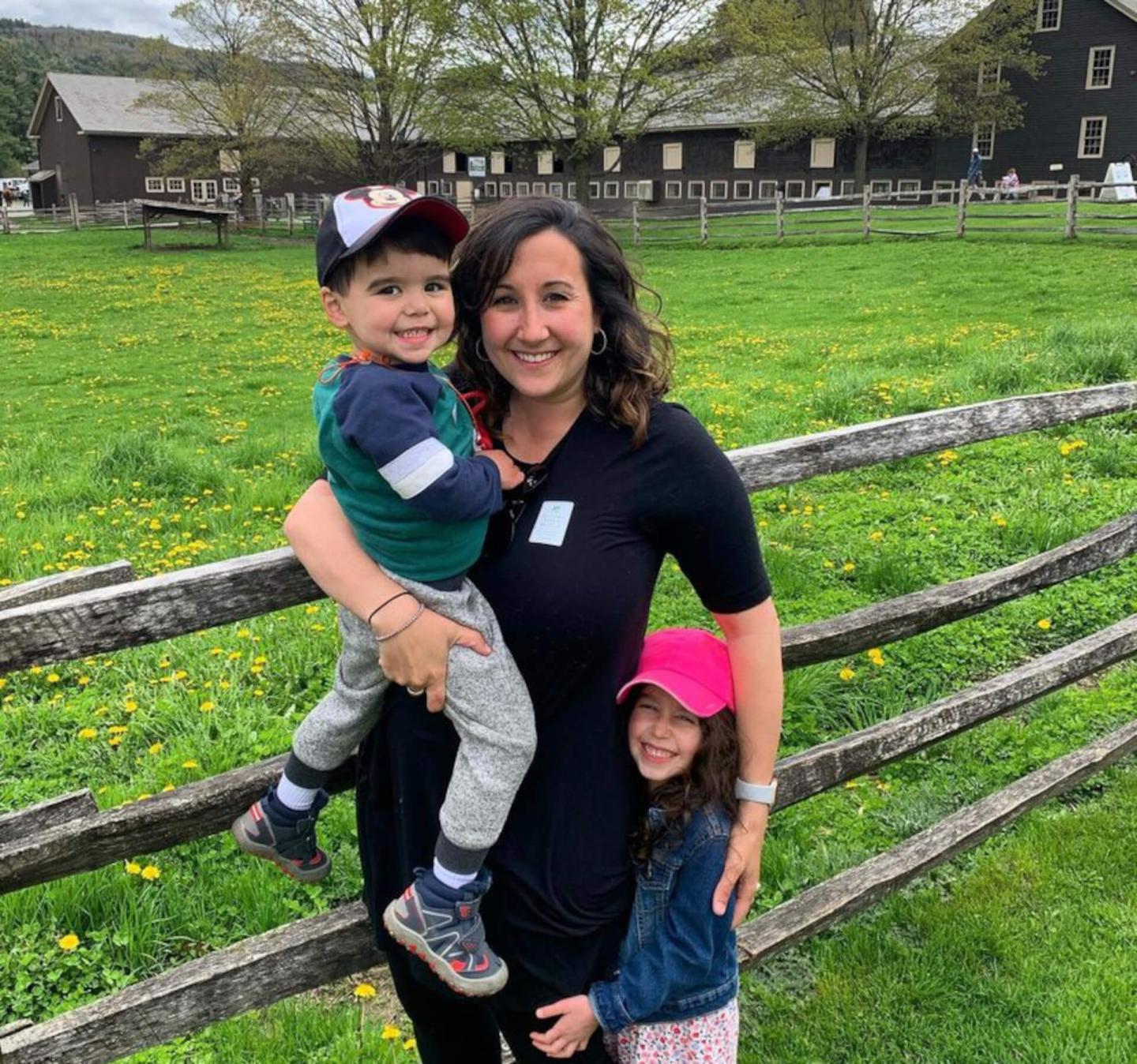 Q: Having experienced all four seasons can you share with us what you like about each and how your family enjoys them?
A: I think people always immediately think of winter in Vermont, but we are probably partial to summer/fall. In the summer there are so many awesome hikes and swimming holes to farmer's markets and amazing views. We also love a good drive-in movie night with the kids! Fall here is pretty special too. Of course, the foliage is incredible, but the apple picking and fall hikes and an afternoon at Billings Farm are all ways we love to spend a fall day. I don't want to downplay winter because it is awesome here too. 
The magical feeling you get at Christmas time in the village is really something special. From skiing to sledding to skating, there is always something fun to do. We really feel like if you embrace winter and get out there, it doesn't feel as long or as bad as you think! Spring is probably our least favorite if we had to pick one.
When the snow is gone, but it is still cold and muddy you sort of want to fast forward to summer. But, it is an awesome time to get the real good maple syrup and we try to do things that don't necessarily require being outside such as swim lessons with the kids or spending time at the Montshire Museum.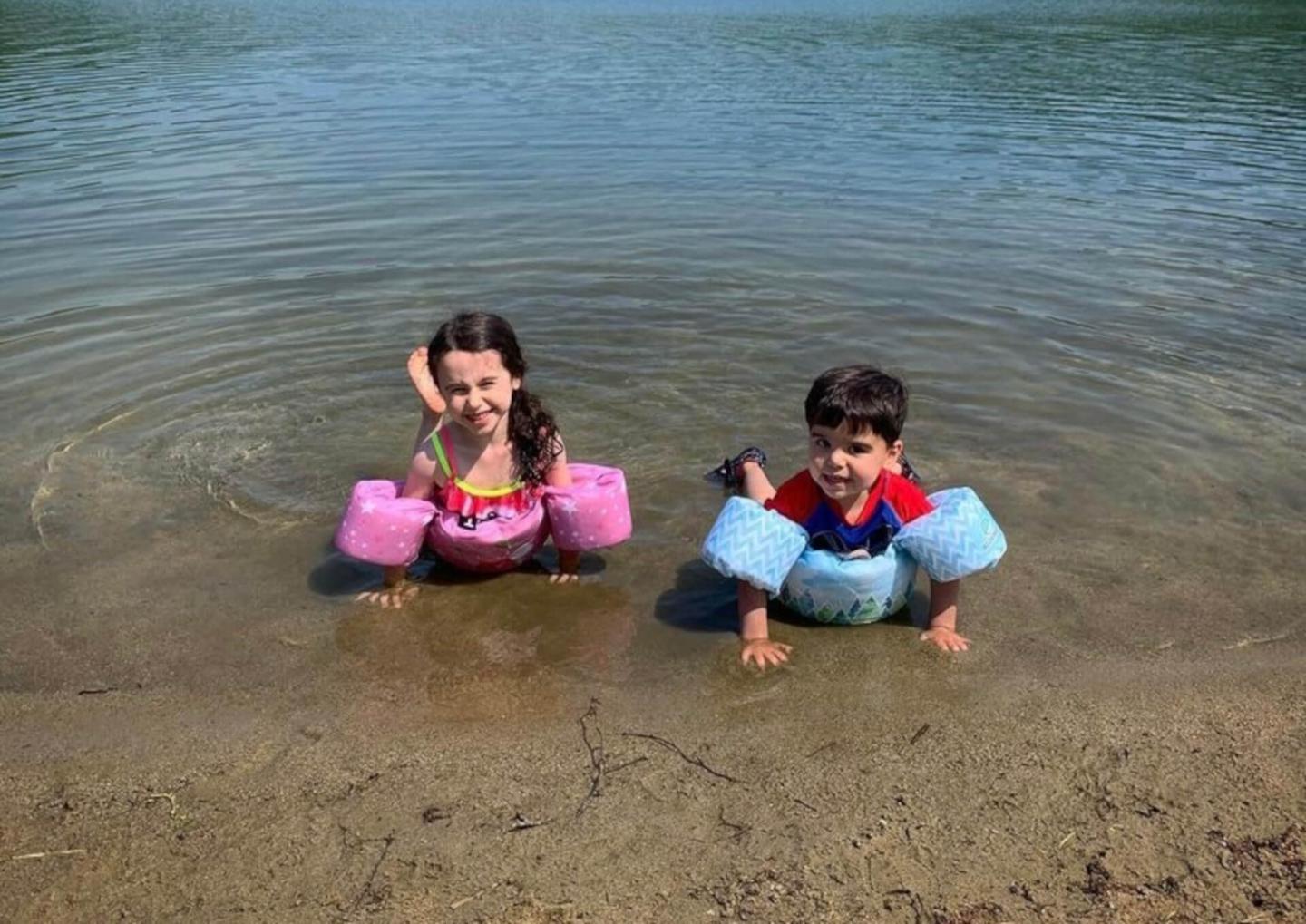 Q: What hidden gems have you discovered after moving to Woodstock that you think people would be surprised about?
A: One place that we love are the grounds and gardens of Marsh Billings Rockefeller Mansion! It is so beautiful and an awesome place to check out for a relaxing walk or just some time to reenergize. It never seems super busy and our kids love to walk through the garden and explore.  We also love Lake Pinneo right down the road in Quechee in all seasons. Even as babies our kids have referred to it as their favorite park! We love going to Kedron Pond in the summer with our kids and getting pizza takeout from Ransom Tavern. The views are so peaceful/beautiful.  
I can't tell you how many times I have said to Brett, I was always wishing for a place like this back in Massachusetts but could never find anything.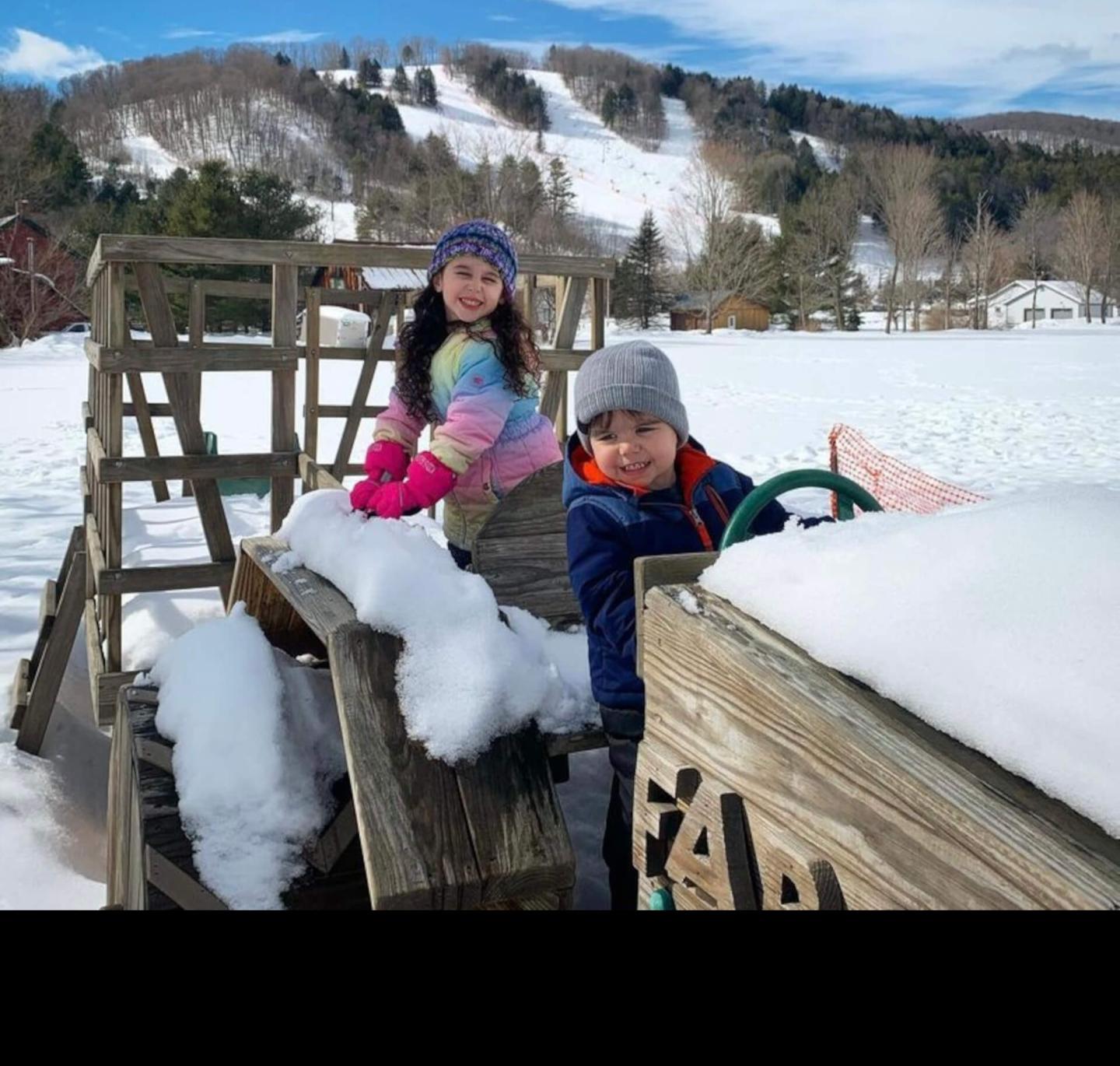 Q: Can you describe your favorite things Woodstock has to offer specifically to your children?
A: I would say Artistree is the best place we have ever found for our kids. Not only is the facility amazing, but the people who work there really make it great. To see the level of comfort our kids have with their teachers and their excitement about going has just really put us at ease.
They do so many great things from art to music to camps and we feel very lucky that our kids get to be there and experience so many unique things they may not have done otherwise. We also love that we can walk our kids to school every day and that their school life is so intertwined in the community. I could be driving to work and see one of my kids walking through town with their class or hiking Mt. Peg!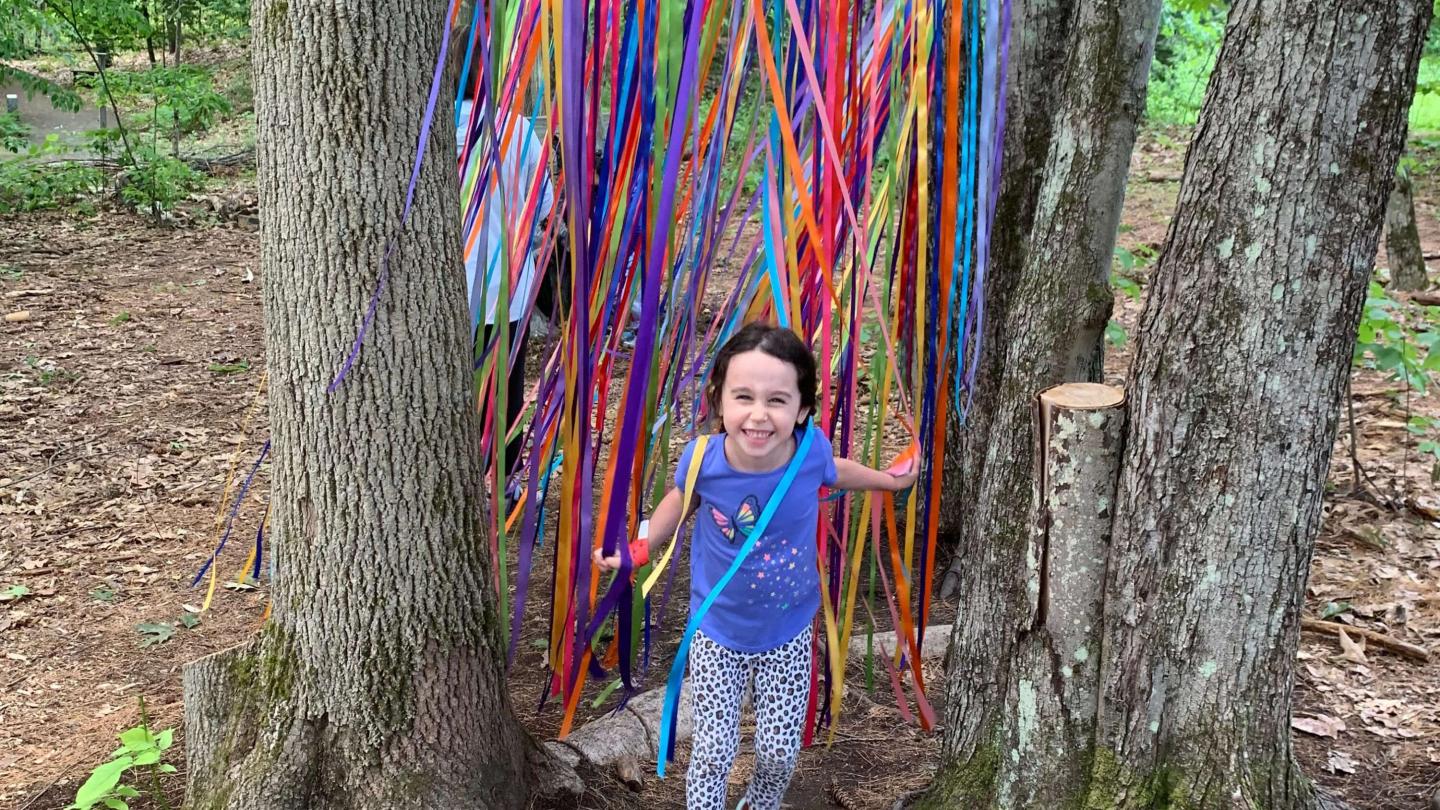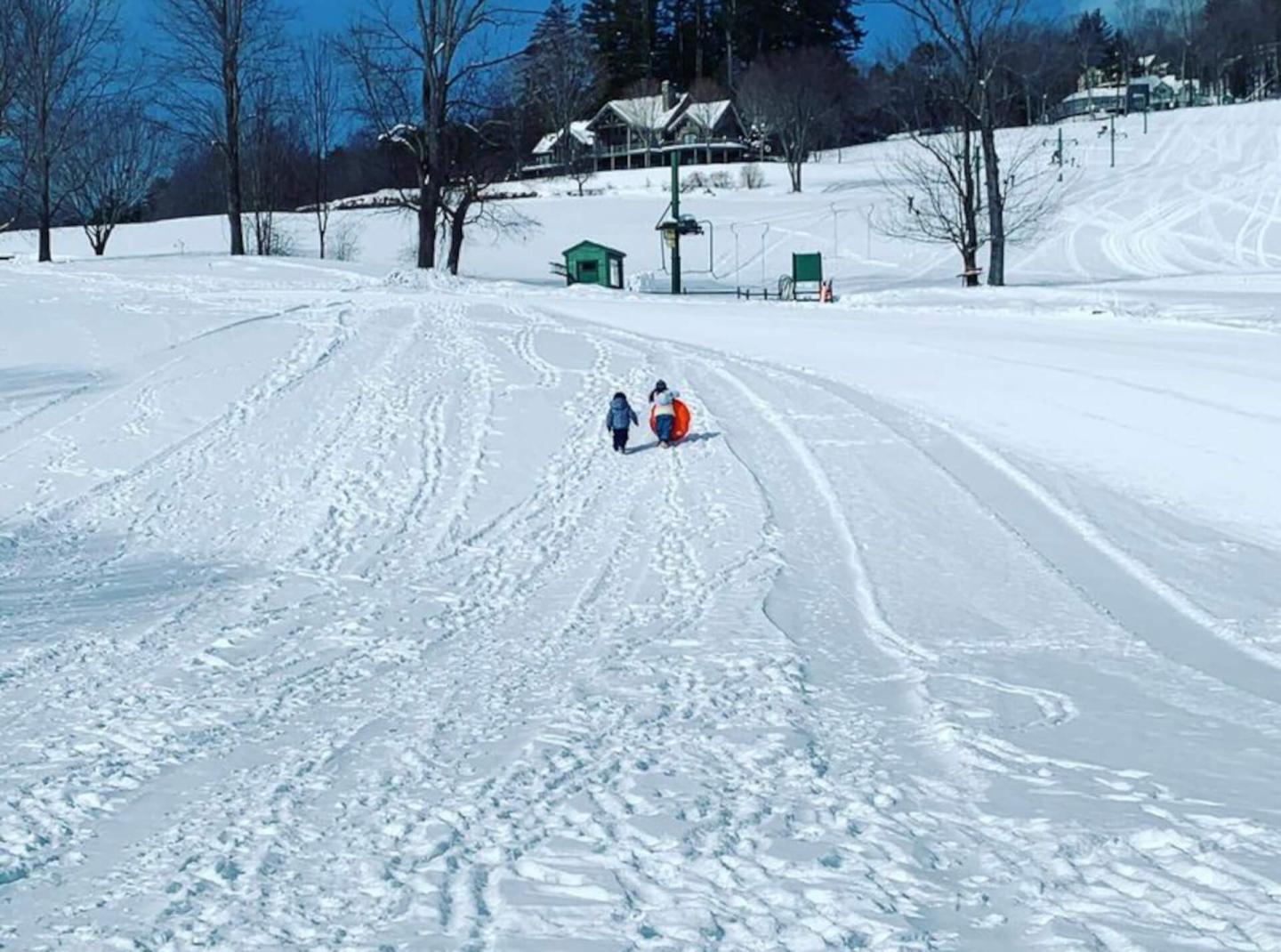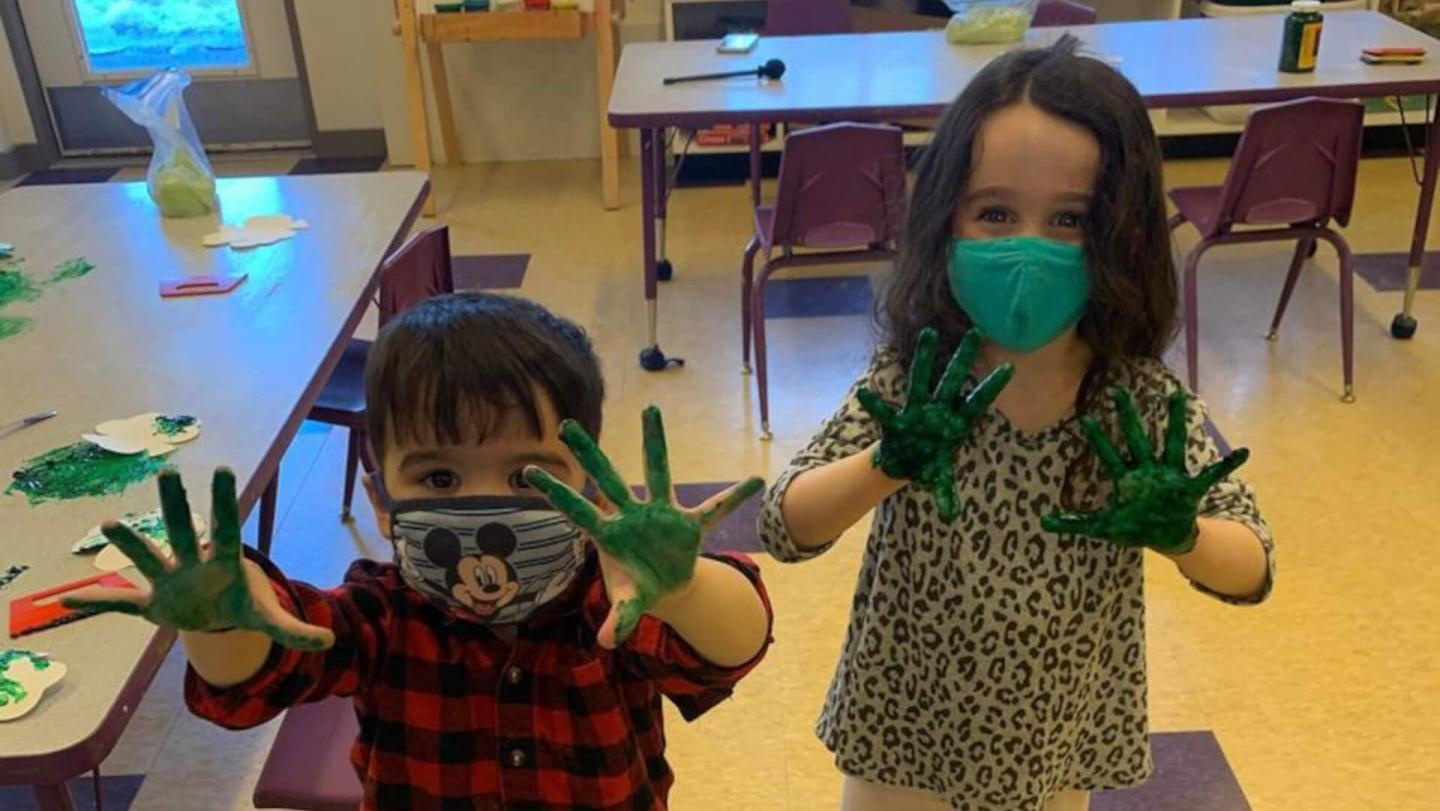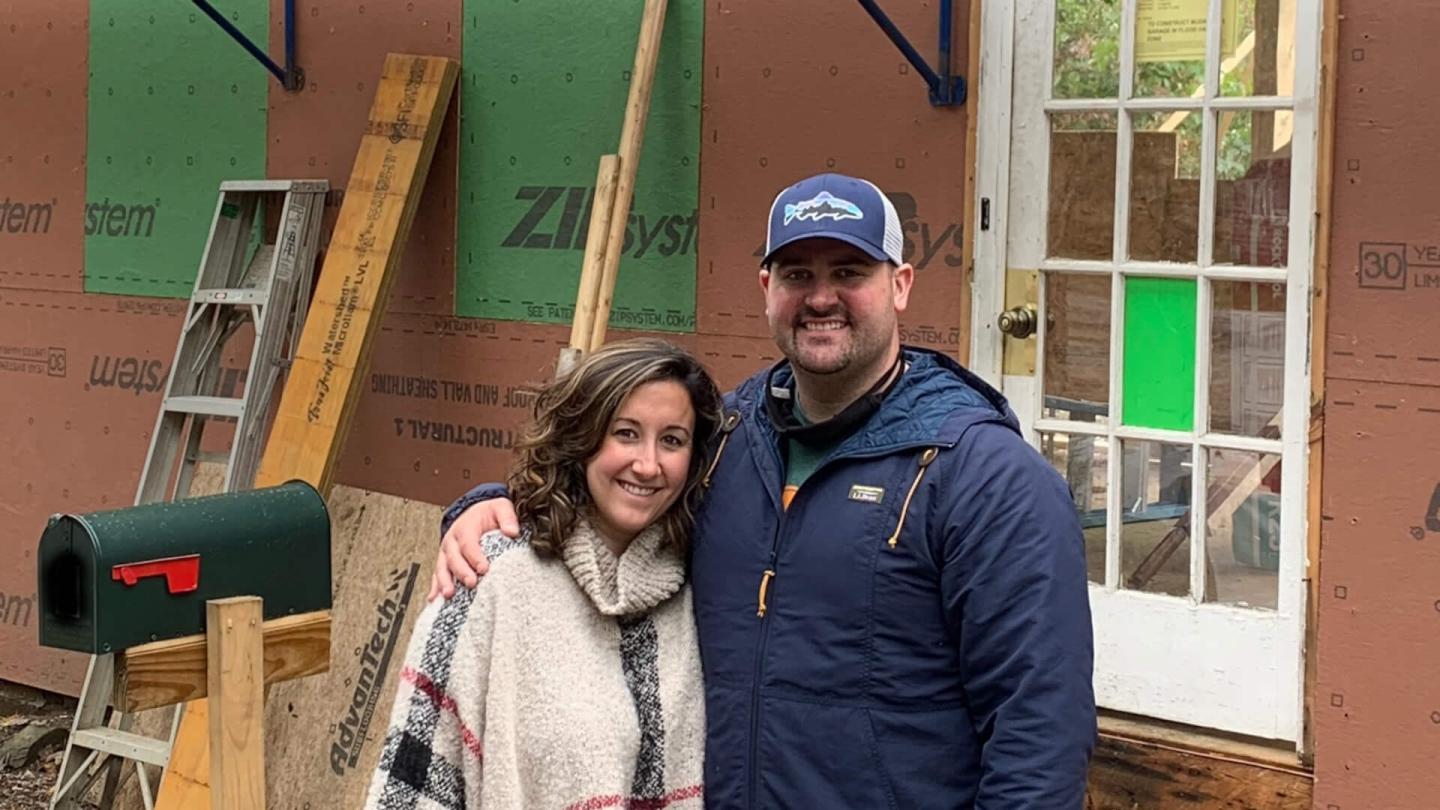 Q: Now that you've finished building your home in the village it must feel great. What are you most proud of and some of your favorite things about your neighborhood?
A: What a process it has been building our home! From starting with a very old home in pretty bad disrepair, I am amazed sometimes at how far we have come. It is hard to pick one thing, but we feel very lucky that we were able to build and design a home that fits our family in a place that we love. These might seem like small things, but we created some custom areas for our kids!
They have a desk/art area in the playroom that is just for them and all their crafts/activities and maybe even some homework. We also built a cool lofted area that they have a ladder to climb up to and was built with birch logs. They always say it is their favorite place in our house to play or take a break and snuggle up for a movie night! Because we decided to build, it has been really cool to choose some intentional things that we would not have gotten if we had bought a pre-existing home. 
We also were very specific about the street we wanted to live on because it has such a unique, neighborhood vibe that I think can be hard to find in this area. Our neighbors are so friendly and have gone above and beyond to make us feel welcomed! We also love that walking through town, playing at the park, or going for a hike is right at our fingertips.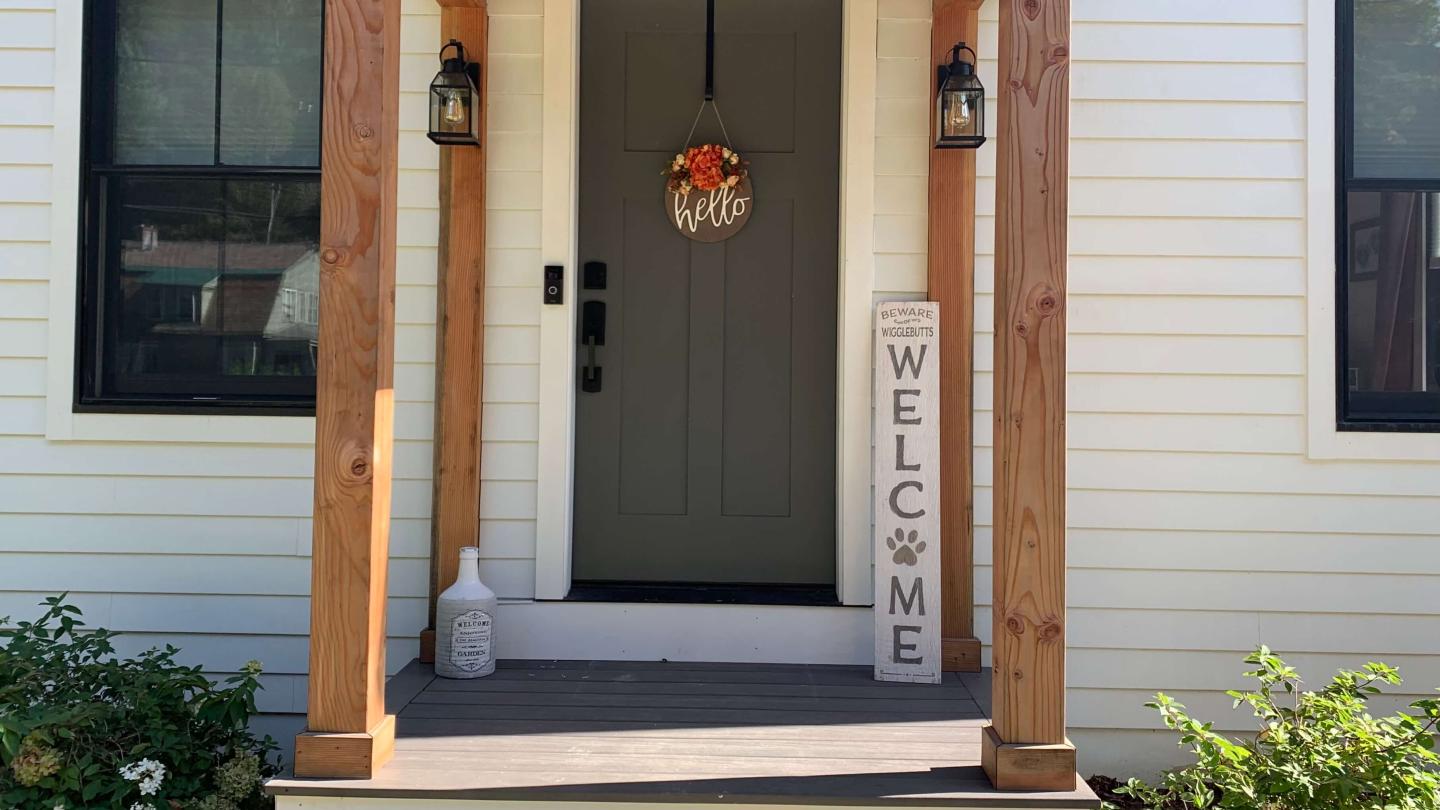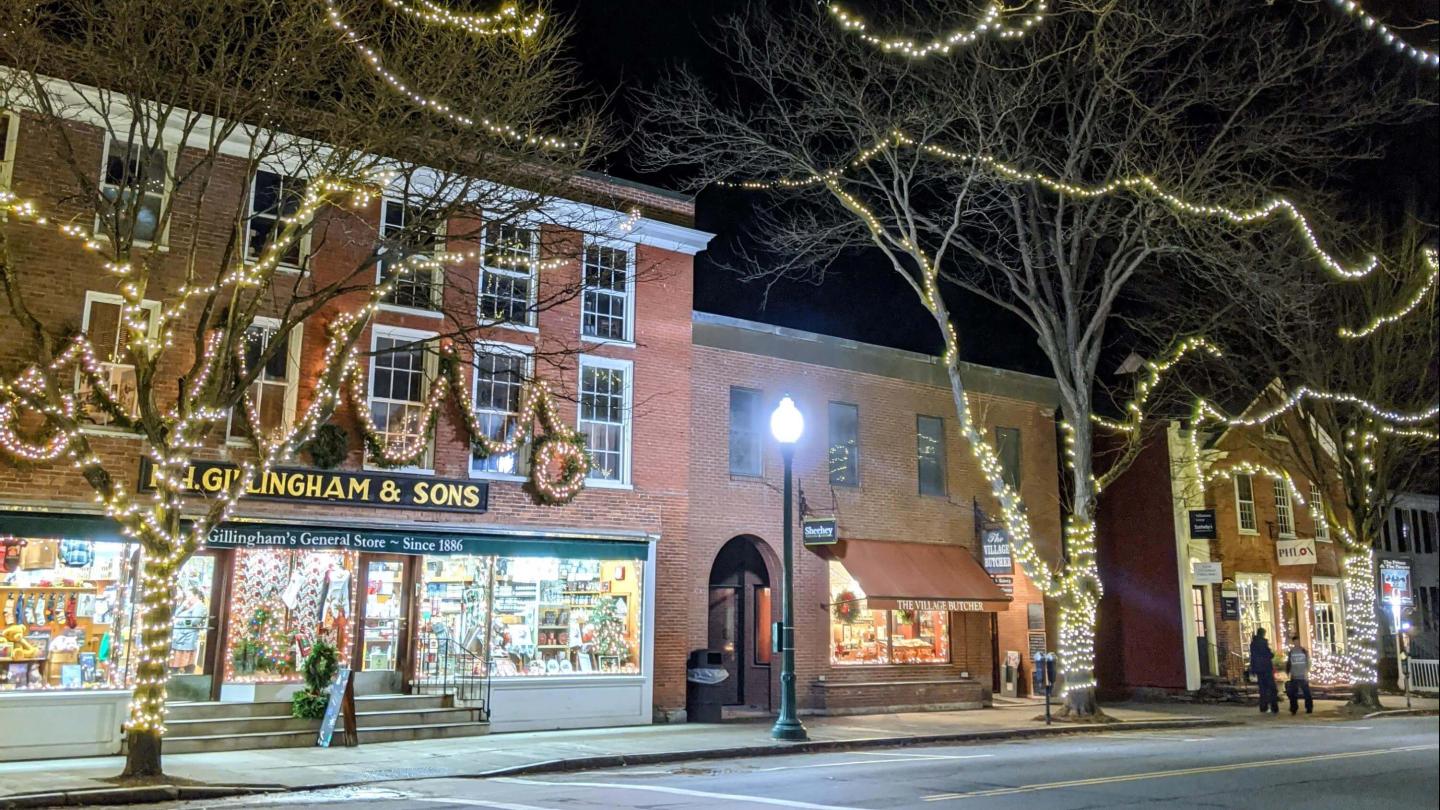 Q: Where are some of the places you like to shop in town?
A: Our kid's favorite spot is hands down Gillinghams! They love to get some penny candy or a new stuffy. It has such a cool feel in there and it's awesome that it can be a one-stop-shop for all of us! The kids can choose something, but I can also grab a bottle of wine or some yummy cheese.
My favorite is definitely Clover Gift Shop! Any time I want a personalized gift this is the first place I think to go. They have awesome candles, throw blankets, but also really cute decor and I love the humor behind many of their items.
Q: Not only have you guys decided to settle your family here you also are investing in the local community by starting a business, can you tell us a little about that venture?
A: Yes! We have been wanting to plant roots in a business here in Vermont being fairly new to the state and we are so excited to share that we're about to be the proud new owners of Quechee Lakes Rentals! It is a local vacation rental company and we are thrilled to get involved and put our spin on it. We love the area that we live and are so excited to help others plan and take awesome vacations here as well! 
Q: What advice would you give to anyone in particular a young family wanting to move to Vermont?
A: As most people say, embrace winter. But also, if you are really debating making the move, just do it! Sometimes you just never know unless you try! Life is short and you should go after what you want. We chose to do it while our kids are young because we felt strongly about not wanting to change their schools as they get older.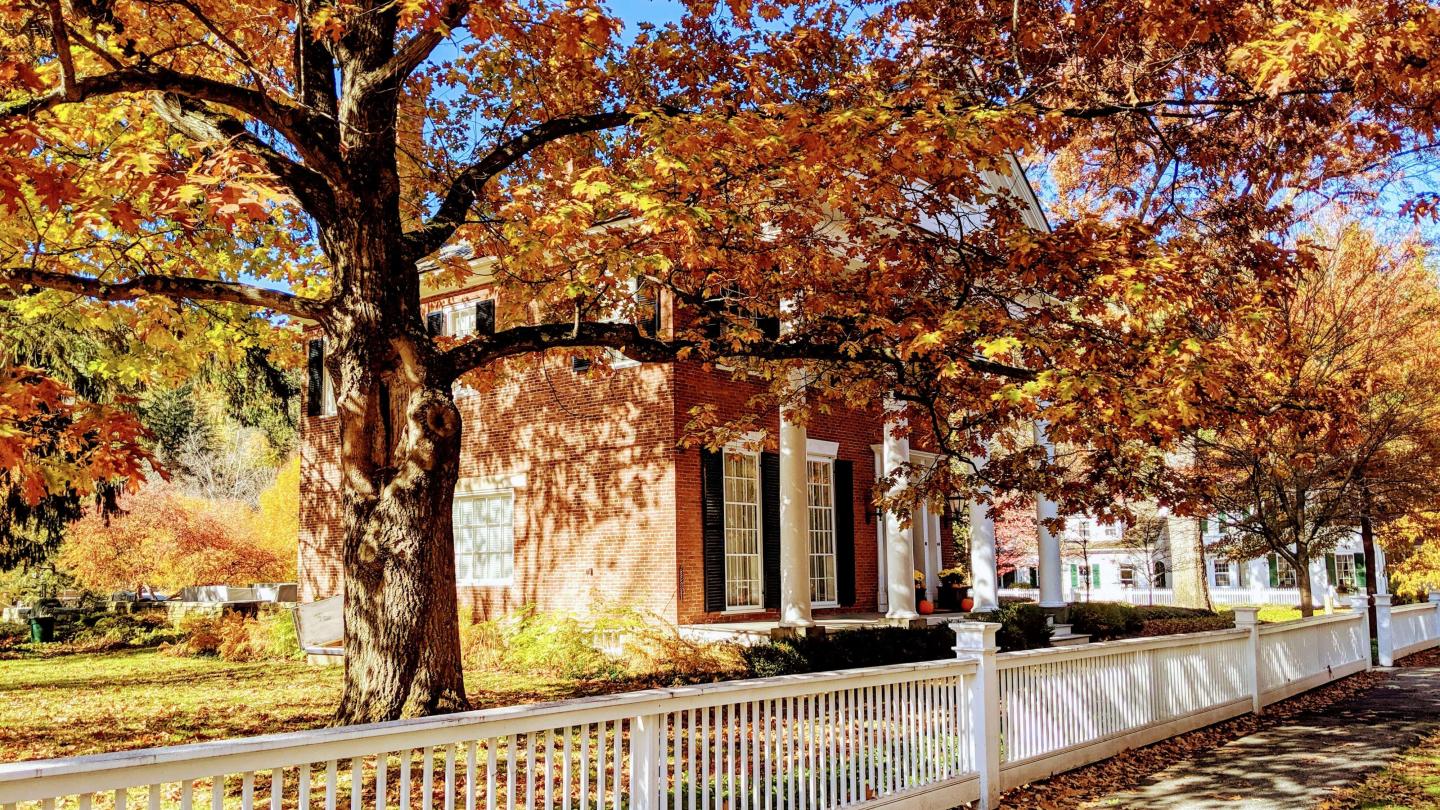 We went back and forth for about a year before we fully decided and it has been one of the best decisions we have ever made. We feel proud to say we live here. We love what is offered to our children, to have joined a great community, and are lucky to say we already have found some great friends that really make it feel like home! 
TO ACCESS MORE GREAT CONTENT ON the WoodstockVT.com BLOG...