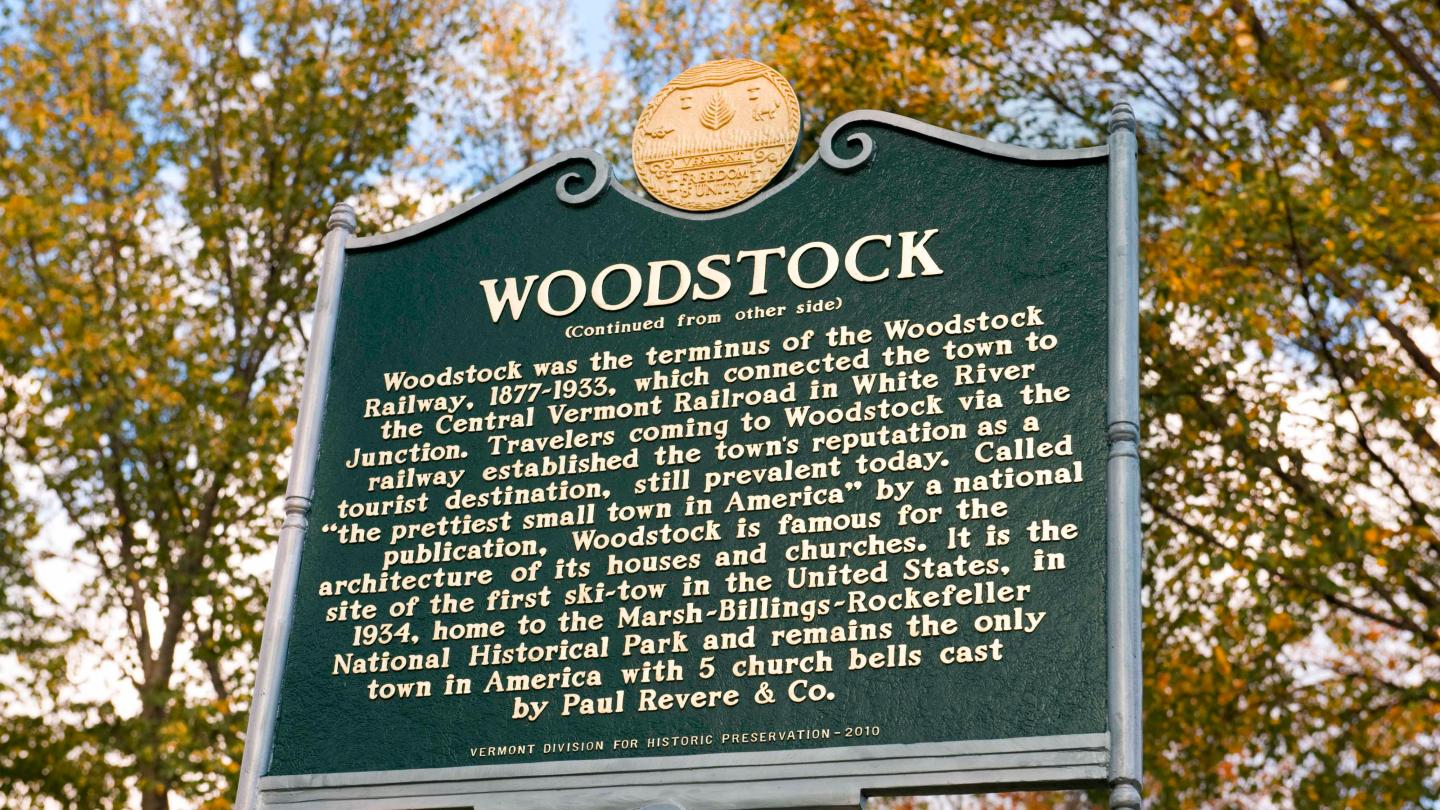 1. A lifestyle that's equal parts healthy and wholesome
Did you know Vermont is the #2 best state to live in 2019, ranked among the top 10 states in well being – thanks to physical, community, financial, social, and career fulfillment? Well, Woodstock one ups those accolades with its exceptionally low crime rate, making it the safest town in Vermont.
2. Woodstock doesn't hit the snooze button on education
Top-tier education, anyone? With an annual per-pupil spend of nearly $18,000, only three states invest more in education than Vermont. That's just one of numerous reasons why Vermont is a premiere state for education, taking 8th place with U.S. News in 2019 – following in the footsteps of Massachusetts and New Jersey. The Woodstock school district is particularly competitive, featuring Advanced Placement coursework, a 10:1 student-teacher ratio, making it one of the best high schools in the state.
3. It's serving up charm like there's no tomorrow
Okay, okay, so you probably already know this one. With its selfie-worthy covered bridges, mountaintop views into town, winding waterways, and quaint shops, Woodstock is Stars Hollow come to life. We're not shy, there's a reason Woodstock is one of the most beautiful small towns in America.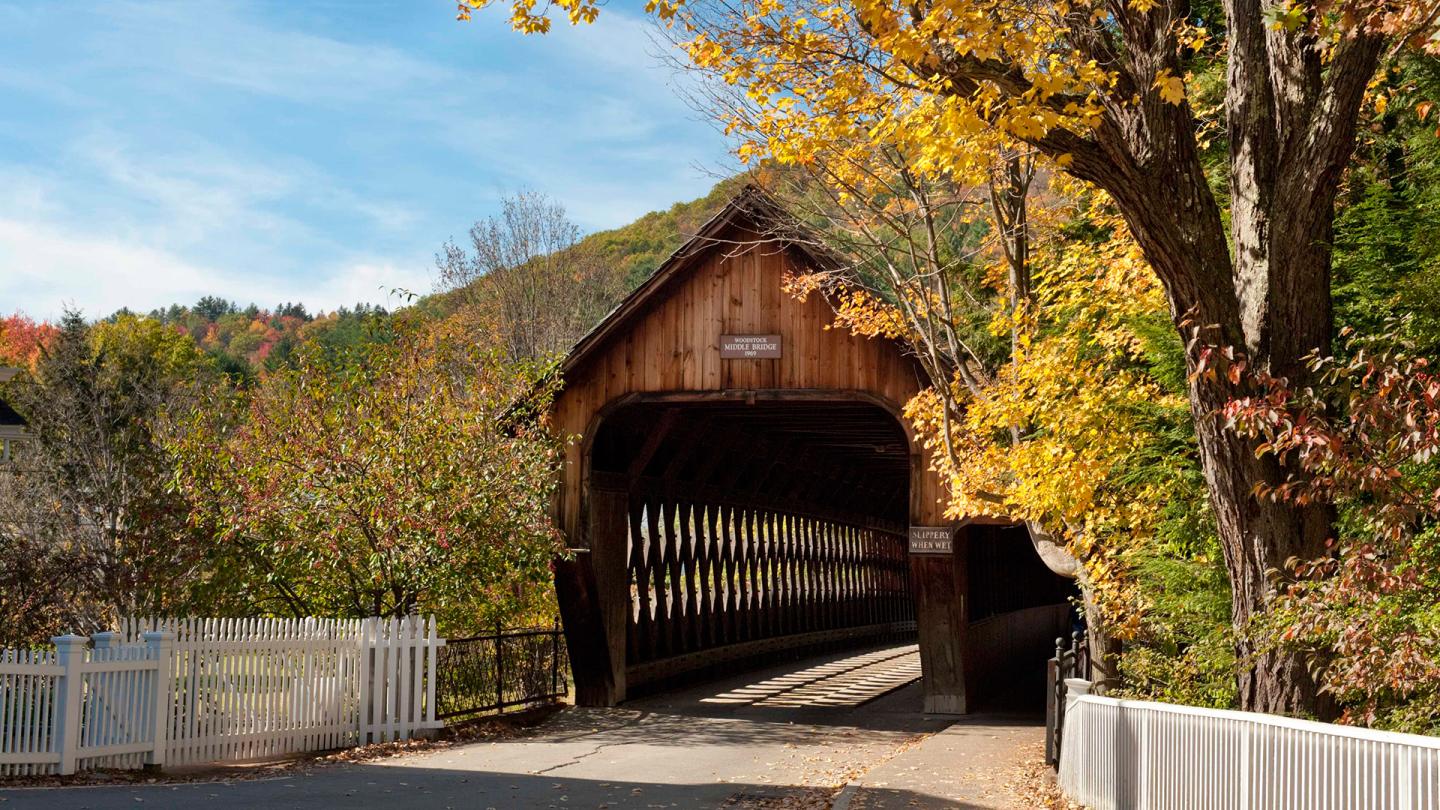 Our initial reason for moving here was for the best upbringing for our kids, but when I recently left [on vacation] and got back to Vermont, I felt like I could breathe again.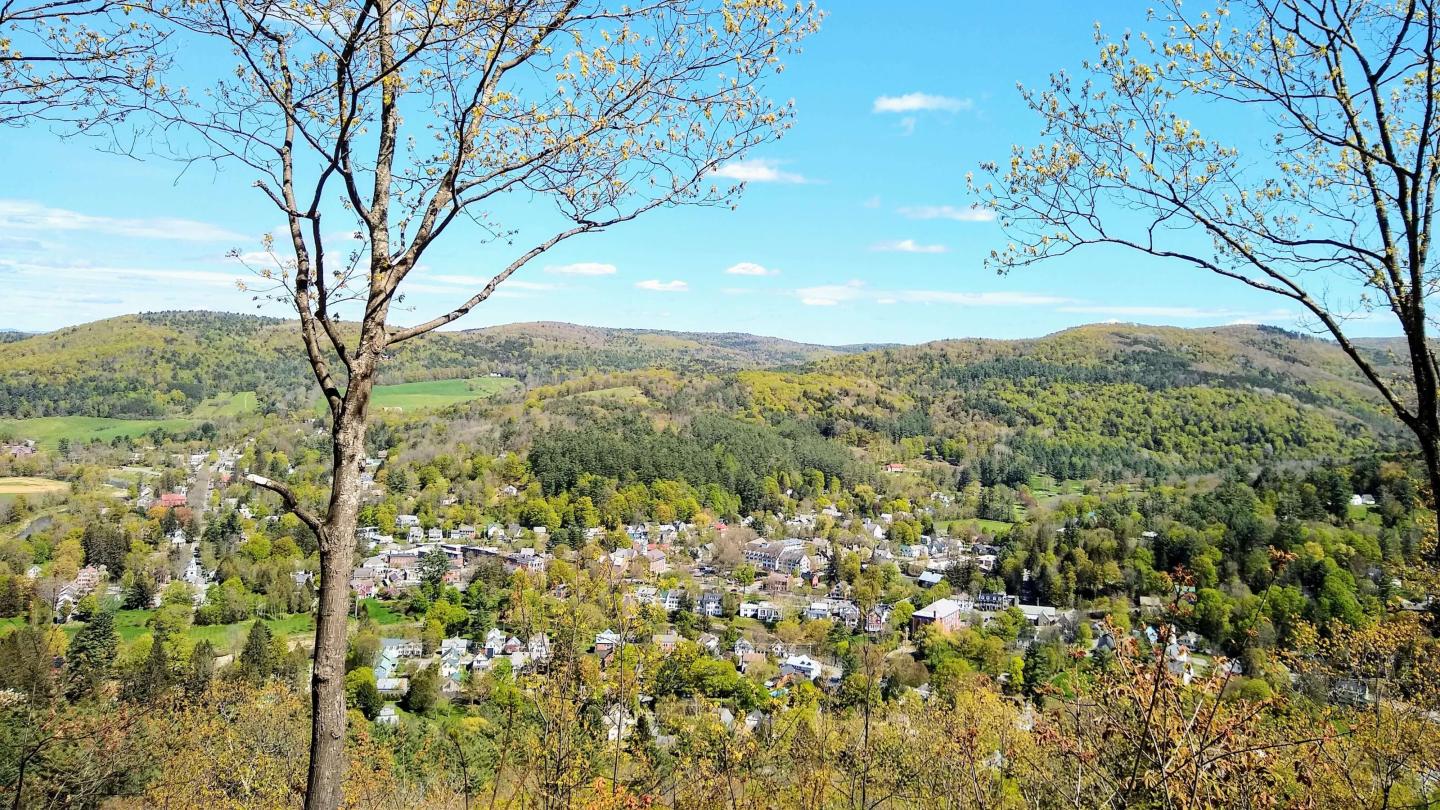 4. It's where town meets country
Let's be honest: it's hard to find a national park bordering a bustling village.
In Woodstock, you can hike through the spectacular trails of Marsh-Billings-Rockefeller National Historical Park (or the Mt Peg trails, or the nearby Appalachian Trail, for that matter!), then mosey onto Elm and Central streets – just minutes away by foot – for everything from groceries at F.H. Gillingham & Son's General Store to trendy streetwear at 37 Central Clothiers. It's all at your fingertips.
Get ready to kiss urban congestion goodbye...
5. The food scene is drool-worthy
Omnivore? Carnivore? Herbivore? Locovore? No matter your preference (or intolerance), you'll find local, straight-from-the-farm food that'll satisfy your taste buds. Farm diners like Worthy Kitchen, chef-owned bistros, cozy coffee shops like Soulfully Good Cafe, and a host of diverse restaurants serve up food that's different, yet always fresh and delicious. And as the number one state in maple syrup production and craft breweries per capita, we're flavor snobs for a reason.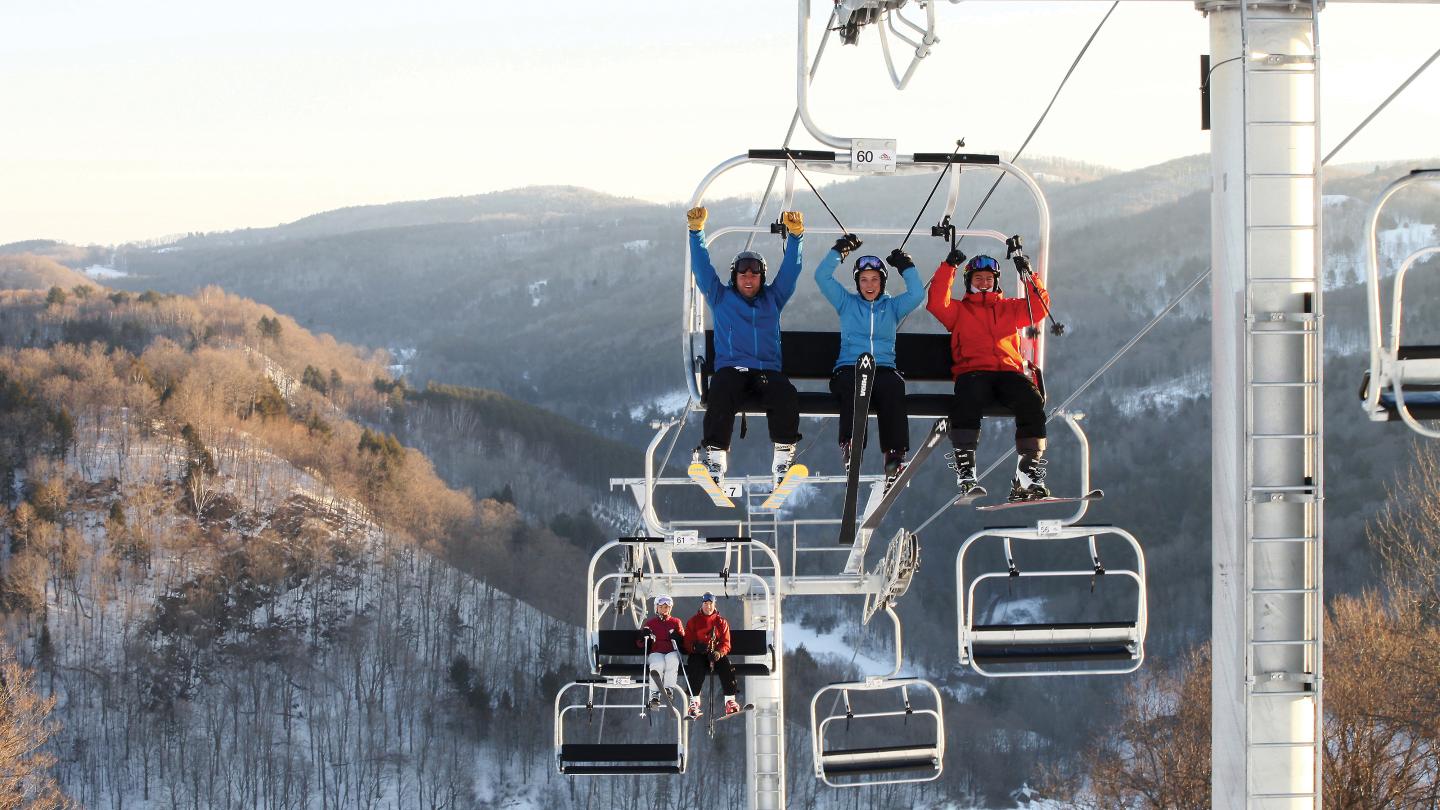 6. Four fabulous seasons
Fall foliage is a sight to behold in Woodstock – the tree-covered mountains alight with vibrant color, streets dotted with leaves like red-gold confetti – but that's only the beginning. Winter is refreshing and crisp with deep white snow, spring follows with tiny pops of color as the maple sap starts flowing, and summer brings a vibrant burst of lush green as far as the eye can see. Woodstock has year-round beauty in spades. And winter, spring, summer or fall – outdoor recreation calls.
Let's break it down: fall is for mountain biking, horseback riding, and leaf-peeping hiking; winter for alpine and Nordic skiing, snowboarding (Vermont is one of two states to offer snowboarding as a varsity sport), snowshoeing, and fat tire biking; spring is for snow-sports and hiking; and summer is for golfing, tennis, hiking, horseback riding, swimming, biking – and so much more! With endless trail networks, crystal clear waterways, ski mountains as close as ten minutes away (we're eyeing you, Suicide Six), country clubs, and stables, there's no reason to stay indoors.
7. Holiday festivities are no joke
Vermont is nothing if not a celebration of its history. You'll feel that history crackling in the air during Wassail Weekend, when horses parade through the snow-lined streets, spectators warming themselves over toasty cups of mulled wine. Or when you step back in time during an Old Vermont 4th at Billings Farm & Museum.
As the air turns cold, witches, superheroes, princesses, goblins, and other creatures take to High Street, closed off to traffic and transformed into a spooky Halloween scene. Come to Woodstock and you'll see for yourself, our village traditions can't be beat.
8. It's kid-friendly to the max
Safe, walkable town? Check. Excellent daycare and playgroup opportunities? Check. Art and movement classes in easy reach? Check (thanks Woodstock Rec Center and Artistree!) Open spaces filled with educational opportunities that create smart youngsters that love the outdoors? Check (we're looking at you, Billings Farm, Marsh-Billings-Rockefeller, and VINS). That's just a few of the reasons young families are choosing Woodstock.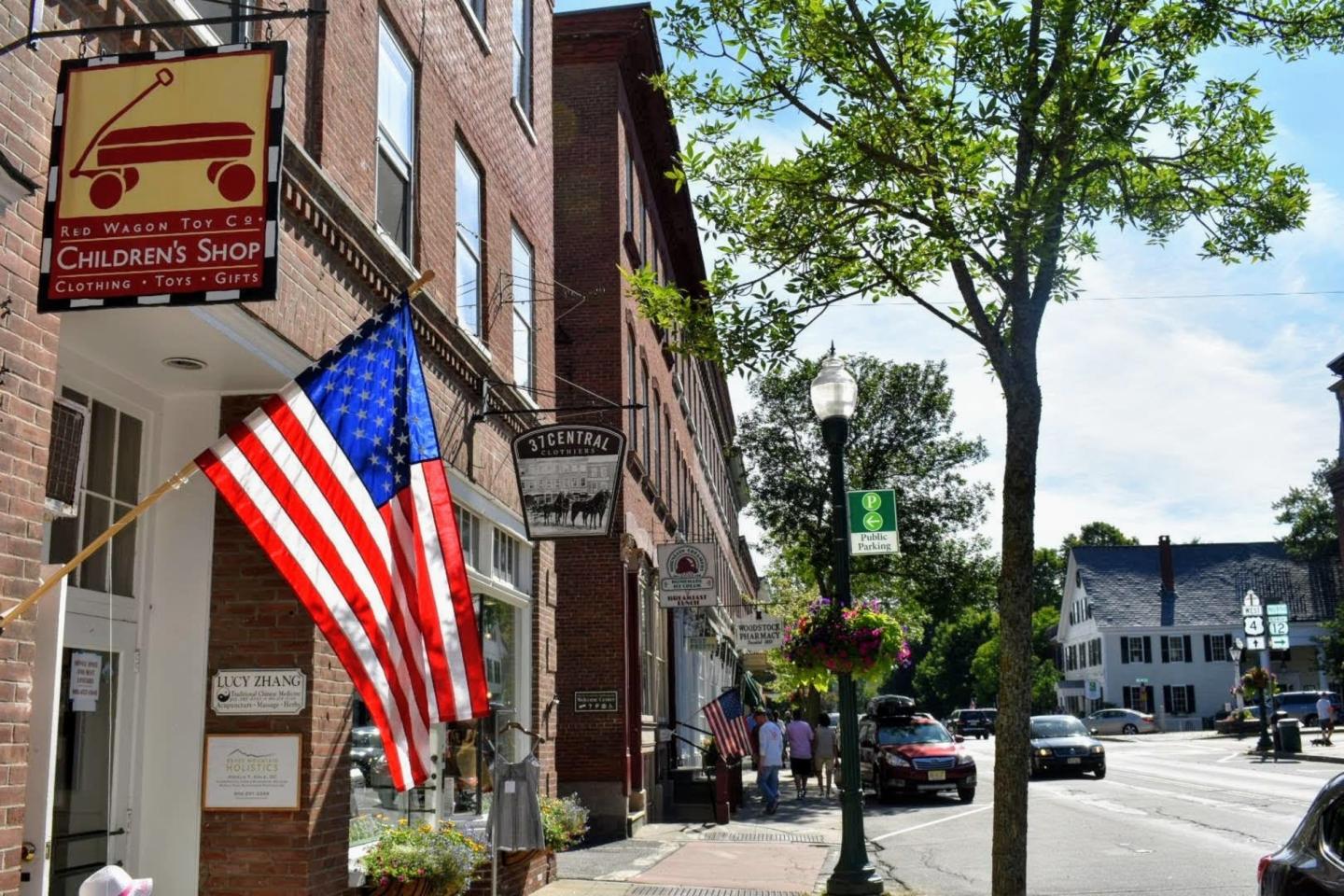 9. The community has your back - whether you're a neighbor or a small business
On move-in day, you'll likely hear more than a few knocks on your door – complete with welcomes, offers for help, or a homemade dish to enjoy your first night in town. There's no question, Vermonters know the meaning of community.
That truth extends to its beloved mom and pop shops! Woodstock – and Vermont as a whole – is a champion of the little guy. Organizations like the Vermont Businesses for Social Responsibility (VBSR) and unique state tax laws provide the support smaller businesses need – while simultaneously making it difficult for corporations to set up shop.
And it's a move Woodstock's residents support, creating a retail environment with soul. That's why our shopping district is comprised of family-owned independent shops like Yankee Bookshop (established in 1935), Eyes on Elm, and more.