CHECKING IN
Village living
If you'd like your pumpkin spice latte source to be right outside your door, then a stay within the village is for you! Every kind of accommodation, from the grand Woodstock Inn & Resort to the river views of The Shire is at your fingertips.
B&Bs such as the Blue Horse Inn, the Woodstocker, the Ardmore, the Charleston House, and the Village Inn offer convenience and history all wrapped into a charming package. But don't delay – fall foliage is one of the busiest seasons in Woodstock and rooms fill up fast!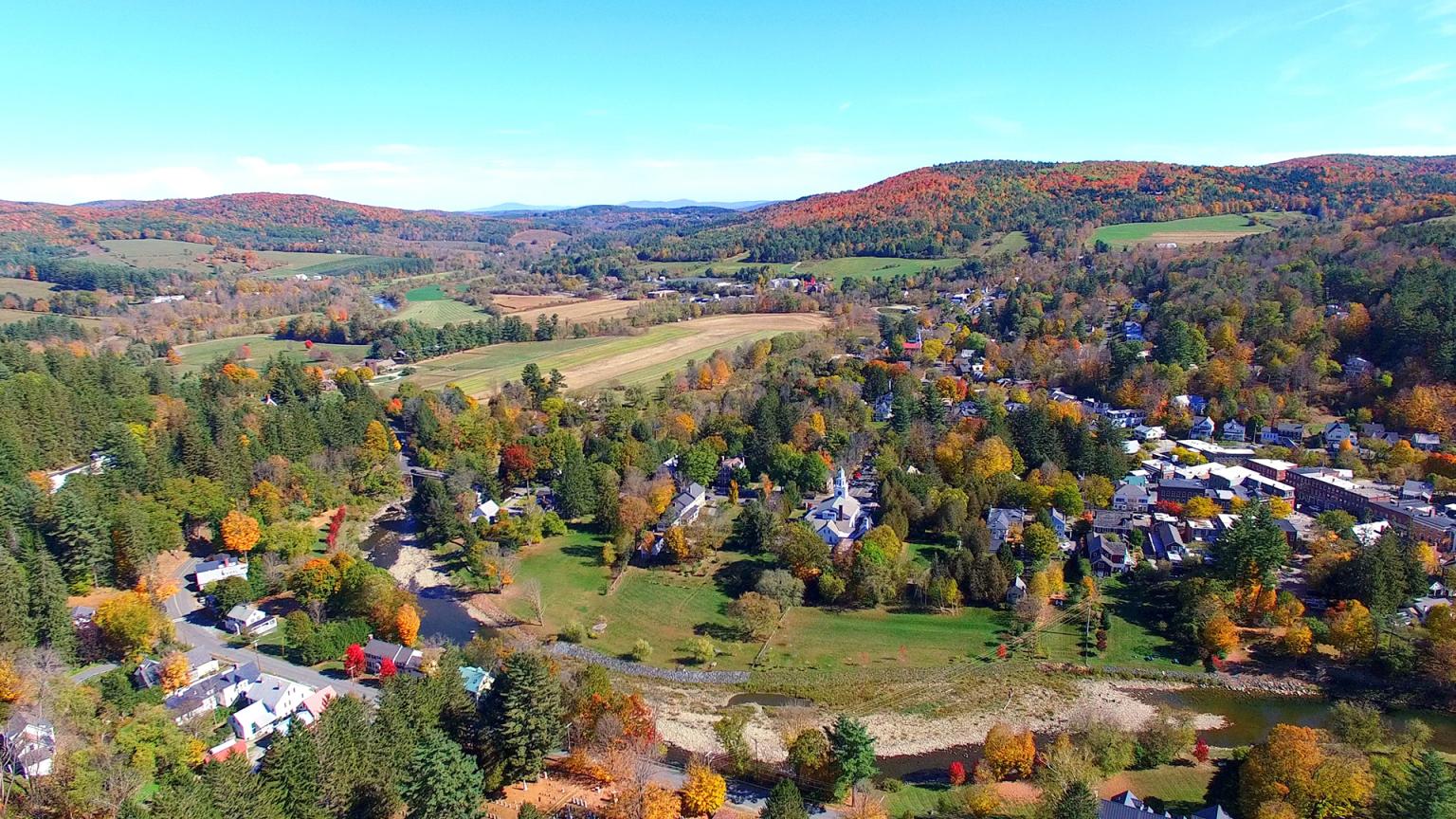 In the country
If immersing yourself in the vibrant shades of nature is your aim, there are plenty of options for staying just outside of town: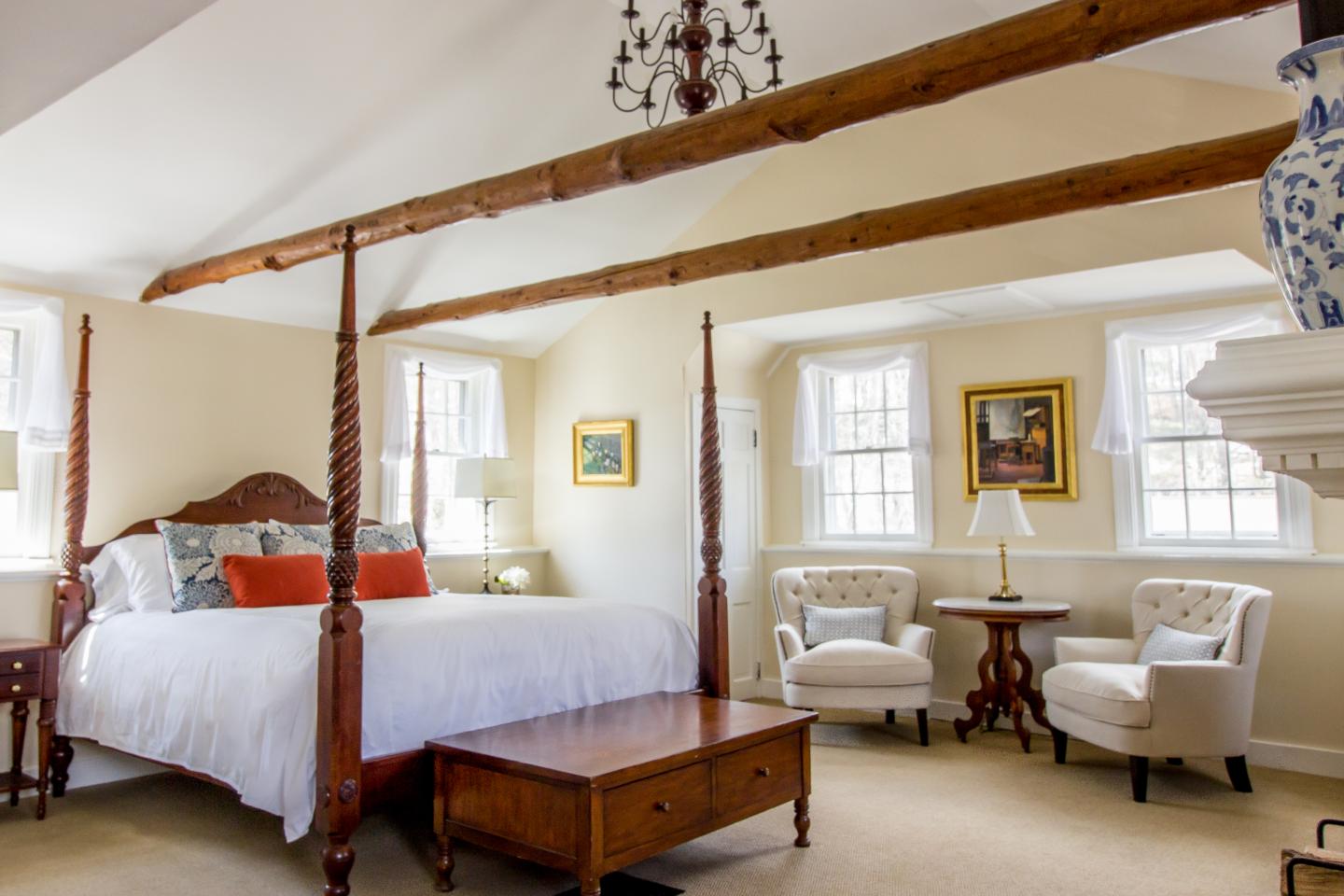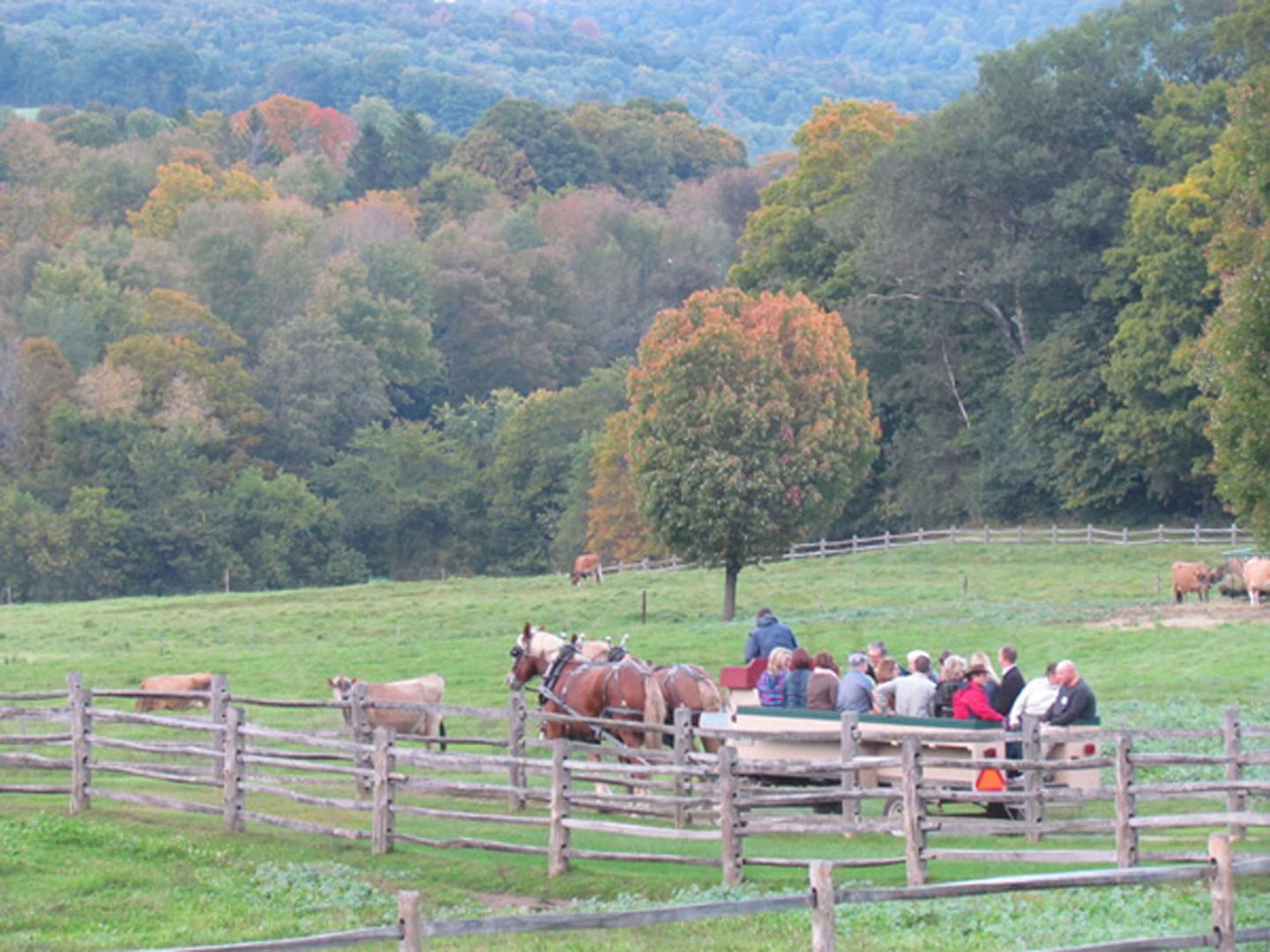 If you're joining us in September or October, head up Elm Street by foot or by car to spend some quality time at Billings Farm & Museum (great for the kids thanks to wagon rides and storytelling) and Marsh-Billings-Rockefeller National Historical Park (for a one-two punch of culture and exercise). Both locations offer breathtaking views of the changing leaves for those avid leaf peepers among us – and if you'd like a bird's-eye view of the village, head to the top of Mt Tom via a moderate 4.2 mile round-trip loop passing rolling hillsides and the Pogue, a stunning 14-acre mountain pond.
After that, you've earned a scrumptious dinner. If the night is young, you can enjoy dinner and a (free!) movie by reserving your table for 5:30 at the Prince & the Pauper and ordering an entrée, which'll snag you a complimentary ticket to a 7:30 showing at Pentangle Arts (Friday through Monday), an easy stroll from the restaurant.
Or if there's a nip in the air, dine by the fireside at Richardson's Tavern in the Woodstock Inn or Cloudland Farm just outside of town; a spot that'll take you past one of the most photographed locations in Vermont, Sleepy Hollow Farm!
Day 2
The leaves are falling – there's no time to waste! Rise and shine with a little help from a butterbeer latte and pumpkin pancakes (seasonal items, of course) at Mon Vert Café or the ever-classic Mt Tom at Mountain Creamery, offering a plateful of eggs, meat (we recommend the homemade corned beef hash), and pancakes.
Then, find the activity that's just your speed: whether it's mountain biking at Suicide Six (open Fridays through Sundays most of September) and neighboring trails, exploring the glorious shades of fall atop your trusty steed, or taking a family tour to the treetops via the brand new Forest Canopy Walk at VINS – opening in the nick of time this autumn! For even more outdoor adventures off the beaten path, check out our guide for 5 ways to take leaf peeping to another level.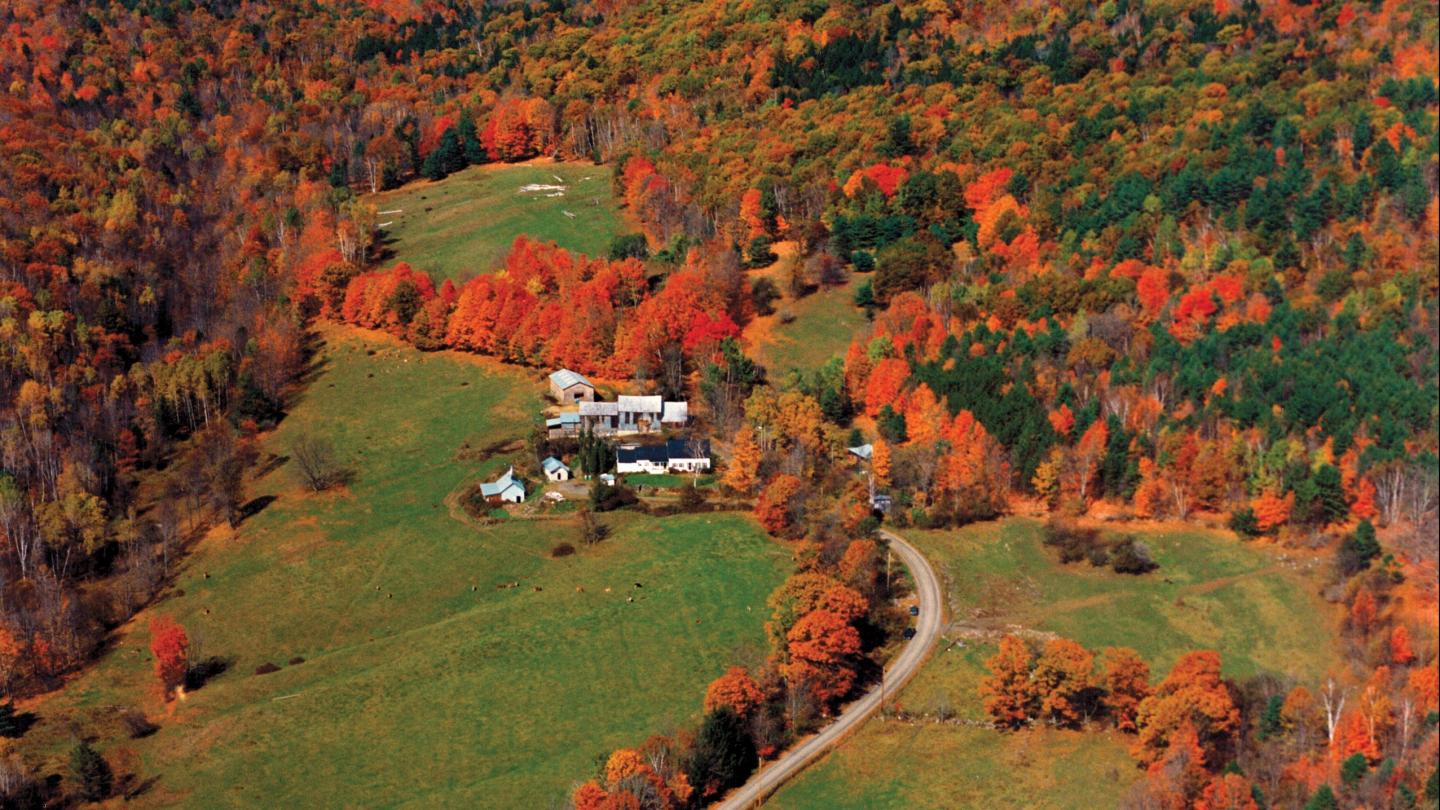 In the mood for food? Check out the Bridgewater Diner for local Vermont fare, perfected, or for a fancy take on lunchtime, delve into the Woodstock Inn and Resort for the Red Rooster's flavorful offerings, from Tex-Mex tacos to warming bowls of ramen. Or if you're looking for a quick and tasty slice, stop by Pizza Chef just outside of the village.
Hear that? Sugarbush Farm is calling – with its stunning vistas, cavalcade of adorable farm animals, a sugar house open for self-tours, an Instagram-worthy chapel in the woods, and delicious cheeses and maple syrup made directly on the premises. Plus, the scenic drive there makes this one a no-brainer.
After that, nip into your accommodations if you've got a moment to spare before heading out for supper on the town. For a meal that's locavore cool, visit Mangalitsa – or Worthy Kitchen, its kids-friendly counterpart. Craving fish fresh from the docks? The Daily Catch is your answer. For flavorful fare with more exotic roots, check out Angkor Wat or Melaza Bistro. And if you're looking for Neapolitan-style pizza with all the style of a Brooklyn gem, do not miss out on The Ransom Tavern (hello, bar scene)!
Day 3
Autumnal fun awaits on your final day in Woodstock. Make the most of this travel day by grabbing breakfast to go at the delightful South Woodstock Country Store then heading toward u-pick paradise. September through mid-October, apple picking is your go-to game at Moore's Orchard (at the intersection of Pomfret Road and Johnson Road in Pomfret) and Whitman Brook Orchard on Wheelock Road in Taftsville – with over 100 (yes, you read that right) varieties of apples to pick from... pun intended!
When pumpkin picking season takes over, you can find gourds, squash, and your Jack-O-lanterns to-be at Fox Crossing/Ridgeline Farms on Webster Hill Road in Pomfret. Follow the country road for a taste of October in Vermont: Ox cart rides, hot and cold cider, baked goodies, and of course, fields filled with porch-perfect pumpkins! After you've filled your stomach with treats and your trunk with pumpkins, it's time to hit the road. Snap and few pictures, and wave goodbye to one of Vermont's most dazzling seasons.
FOR MORE GREAT CONTENT ON THE BLOG...