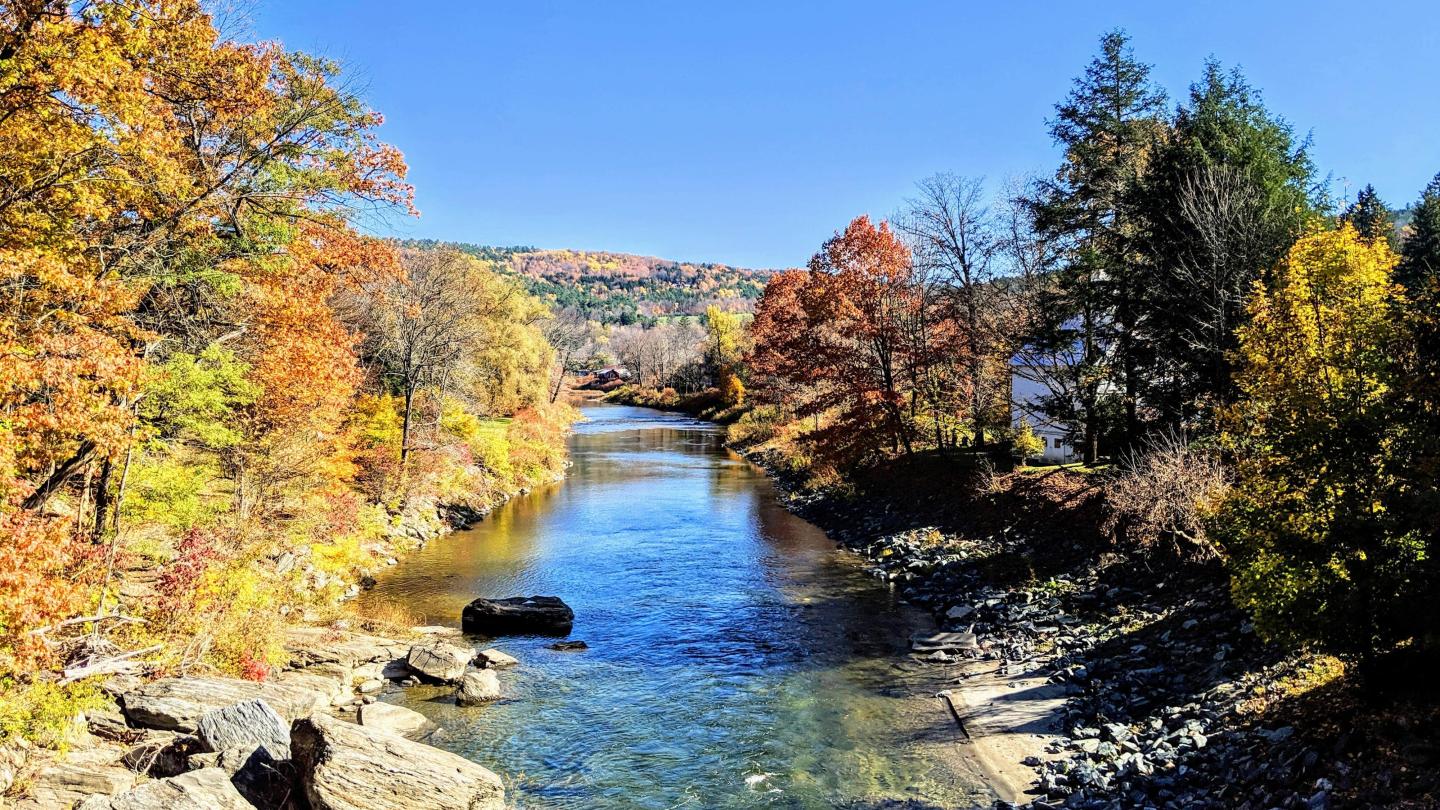 Before you head our way...
You may need to quarantine in your home state first - for 14-days or a reduced 7-day quarantine followed by a negative COVID-19 test. But if your county has a similar active caseload to Vermont (defined as less than 400 active cases per million), feel free to enter the state without quarantining when traveling in your personal vehicle. Click here for more information.
No matter where you start from, please note that guests staying in any lodging establishment in Vermont are required to sign a Certificate of Compliance, which will be provided by your host.
And last but certainly not least, don't forget your mask!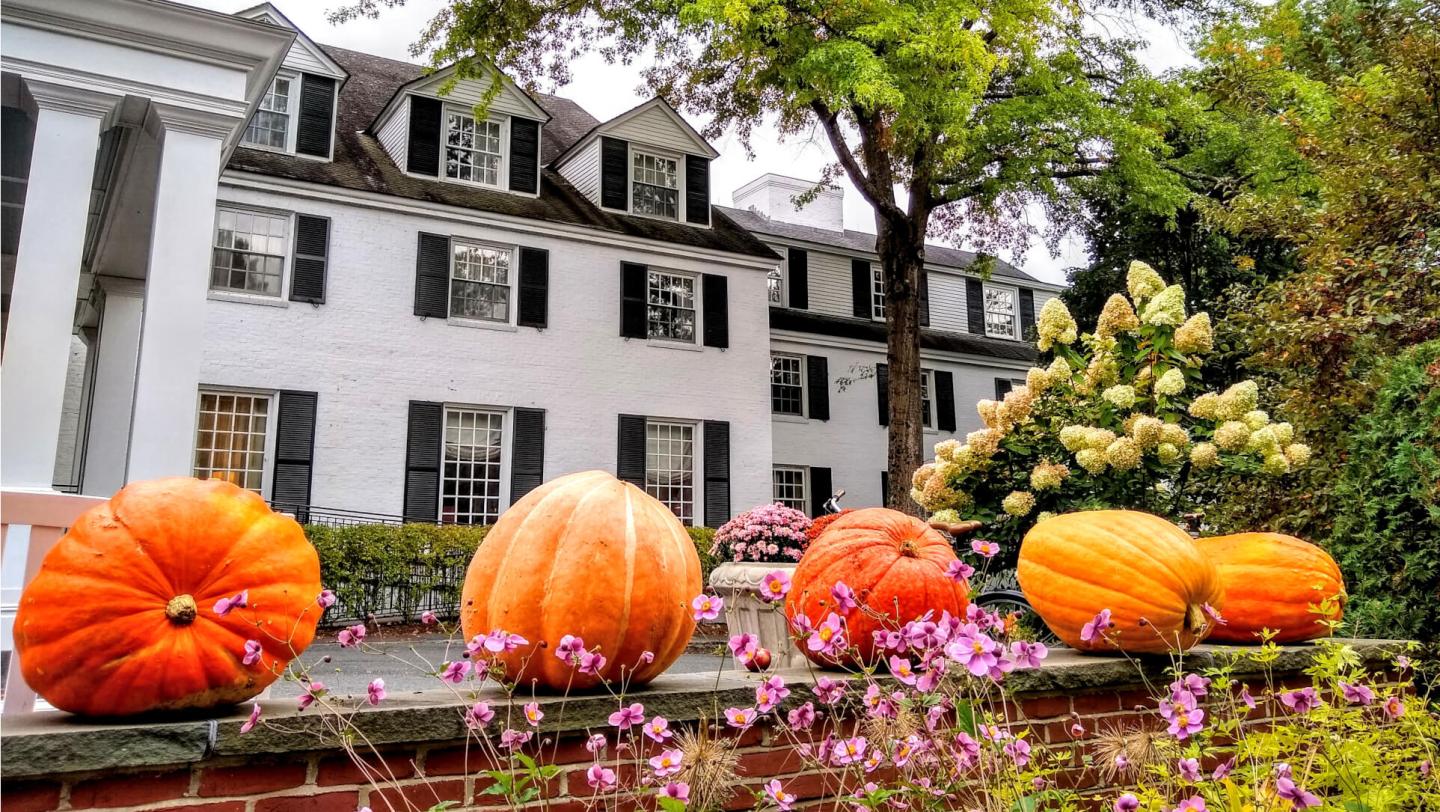 CHECKING IN
While you're packing the car, hitting the road, and crossing over the Vermont border, local B&Bs, resorts, inns, and motels are taking extra precautions to keep you safe!
Practices like self check-ins, increased sanitization, mask wearing in public areas, and social-distanced meal service, as well as staff policies including daily health checks, mask and glove wearing, and more mean health is top-of-mind. Please check with your lodging of choice to confirm all processes and protocols.
Village living
If you'd like your pumpkin spice latte source to be right outside your door, then a stay within the village is for you! Every kind of accommodation, from the grand Woodstock Inn & Resort to the river views of The Shire is at your fingertips.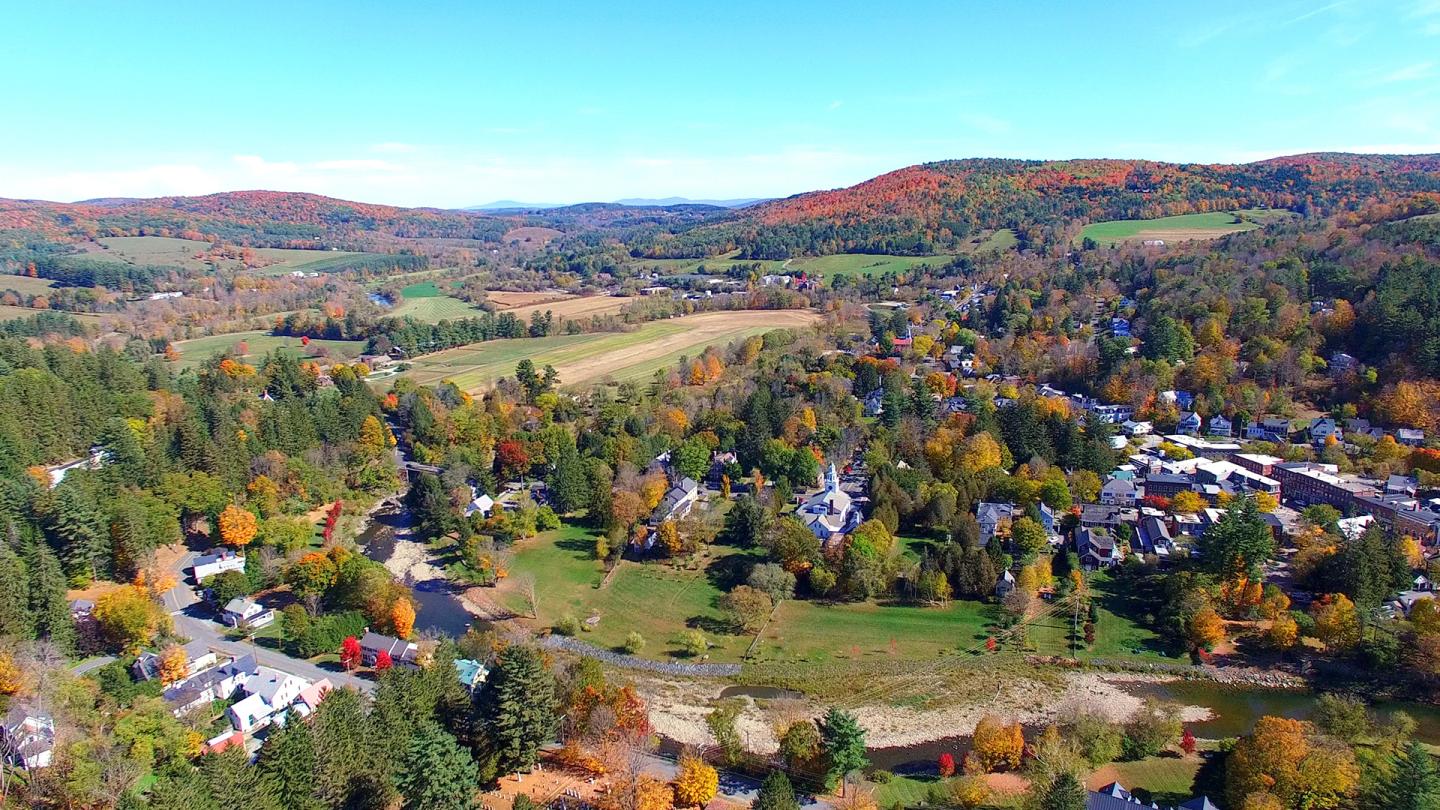 In the country
If immersing yourself in the vibrant shades of nature is your aim, there are plenty of options for staying just outside of town: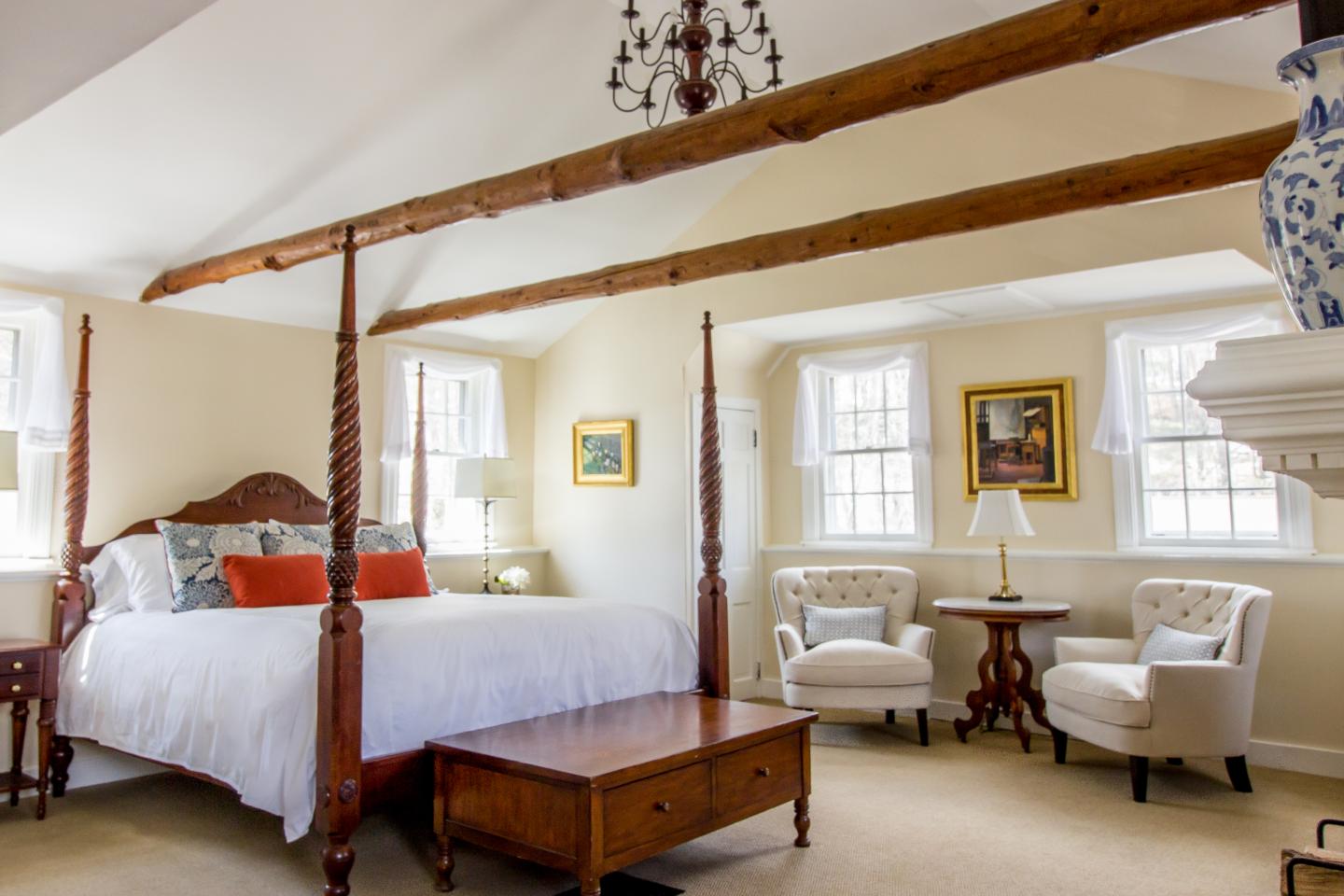 Be sure to hit Central and Elm Streets for a smorgasbord of family-owned shops, from newcomers like Woody's Mercantile, Vermont Eclectic Co, and village art gallery, Focus, to beloved mainstays like the Vermont Flannel Co (tis the season for comfy and cozy fleece-wear).
Warm up for a moment or twenty at Clover Gift Shop, an apothecary and home-goods extravaganza, peruse the shelves of the Woodstock Pharmacy for any forgotten toiletries (plus a lower-level toy emporium), and get lost in the whimsical wonderland of Unicorn Gift Shop, while N.T. Ferro Jewelers beckons to those seeking something that sparkles. But wait, there's more! You can check out our complete village shopping guide here.
Looking for a quick bite? You'll find that too – at spots like Soulfully Good Café, and the Village Butcher (because you don't want to miss their hot apple cider).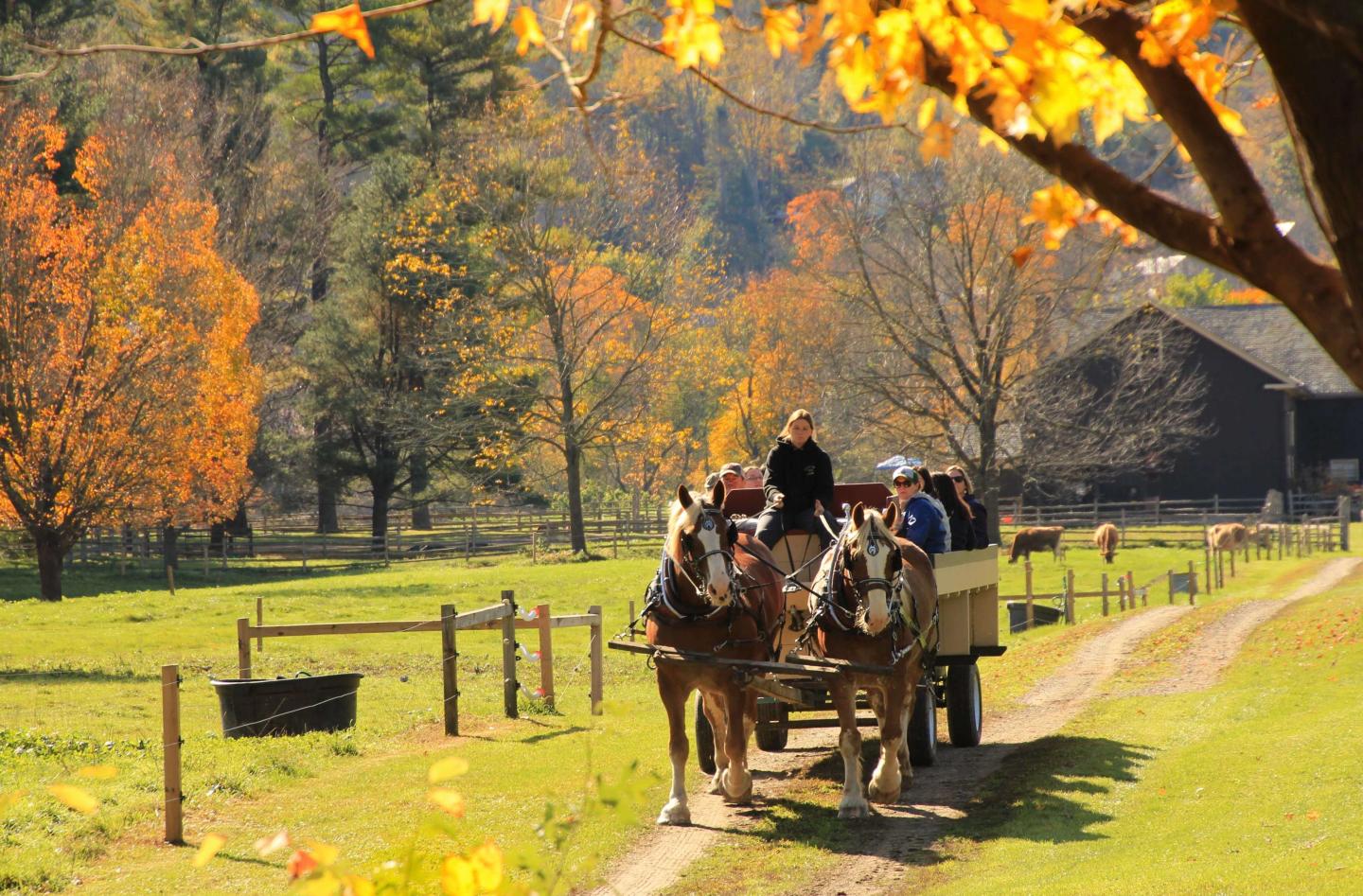 If you're joining us in September or October, head up Elm Street by foot or by car to spend some quality time at Billings Farm & Museum (great for the kids thanks to a stunning sunflower house (open through mid-September), pumpkin bowling, and storytelling) and Marsh-Billings-Rockefeller National Historical Park for a one-two punch of culture and exercise. Both locations offer breathtaking views of the changing leaves for those avid leaf peepers among us – and if you'd like a bird's-eye view of the village, head to the top of Mt Tom via a moderate 4.2 mile round-trip loop passing rolling hillsides and the Pogue, a stunning 14-acre mountain pond.
After that, you've earned a scrumptious dinner on the town. Nosh inside or out on the patio at your choice of the historic Prince & the Pauper restaurant or Dr Coburn's Tonic. You can also up the cozy factor by dining fireside at Richardson's Tavern in the Woodstock Inn!
Craving a meal in the countryside? Get the farm-to-table experience at Cloudland Farm just outside of town; a spot that'll take you past one of the most photographed locations in Vermont, Sleepy Hollow Farm – or if it's a Sunday in September, take in the views of Kelly Way Gardens while sampling its bounty of fresh, delicious produce as part of the Red Barn Dinner Series! Reservations required.
Day 2
The leaves are falling – there's no time to waste! Rise and shine with a little help from a butterbeer latte and pumpkin pancakes (seasonal items, of course) at Mon Vert Café or the ever-classic Mt Tom at Mountain Creamery, offering a plateful of eggs, meat (we recommend the homemade corned beef hash), and pancakes.
Then, find the activity that's just your speed: whether it's mountain biking at Suicide Six, the Aqueduct Trails, or Mt Peg, exploring the glorious shades of fall atop your trusty steed, or taking a family tour to the treetops via the new Forest Canopy Walk at VINS, perfect for up-close-and-personal leaf peeping! For even more outdoor adventures off the beaten path, check out our guide for 5 ways to make the most of fall foliage.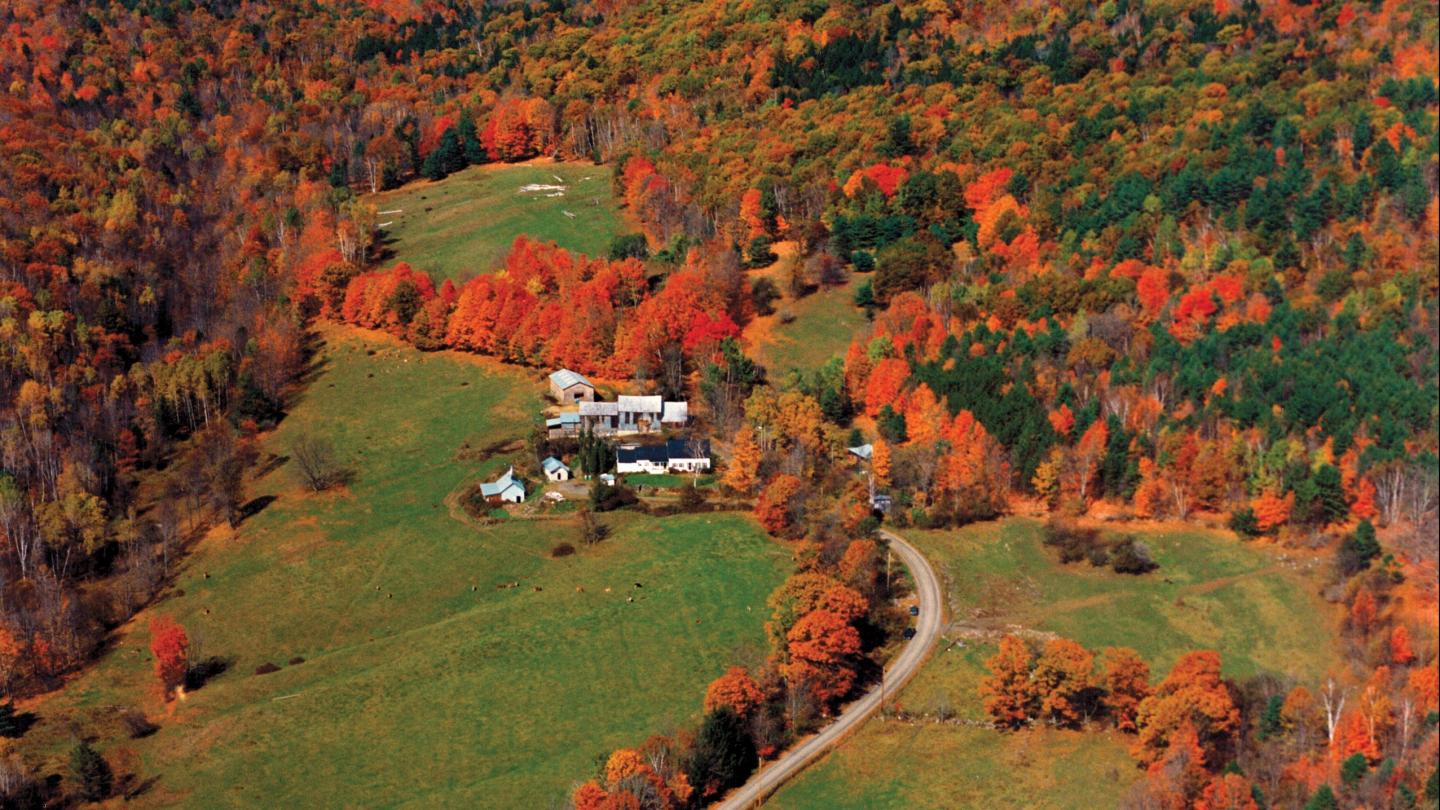 In the mood for food? For a fancy take on lunchtime, delve into the Woodstock Inn and Resort for the Red Rooster's flavorful offerings, from Tex-Mex tacos to warming bowls of ramen. Or if you're looking for a quick and tasty slice, stop by Pizza Chef just outside of the village.
Hear that? Sugarbush Farm is calling – with its stunning vistas, cavalcade of adorable farm animals, a sugar house open for self-tours, an Instagram-worthy chapel in the woods, and delicious cheeses and maple syrup made directly on the premises. Plus, the scenic drive there makes this one a no-brainer.
After that, nip into your accommodations if you've got a moment to spare before heading out for supper. For a meal that's locavore cool, visit Mangalitsa in its fresh new farmland location – or Worthy Kitchen, its kids-friendly counterpart. Craving fish fresh from the docks? The Daily Catch is your answer. For flavorful fare with more exotic roots, check out Angkor Wat or Melaza Bistro. And if you're looking for Neapolitan-style pizza with all the style of a Brooklyn gem, do not miss out on The Ransom Tavern (hello, bar scene)!
Day 3
Autumnal fun awaits on your final day in Woodstock. Make the most of this travel day by grabbing breakfast to go at the delightful South Woodstock Country Store then heading toward u-pick paradise. September through mid-October, apple picking is your go-to game at Moore's Orchard (at the intersection of Pomfret Road and Johnson Road in Pomfret) and Whitman Brook Orchard on Wheelock Road in Taftsville – with over 100 (yes, you read that right) varieties of apples to pick from... pun intended! For more insights on how to ensure you get an apple a day, click here.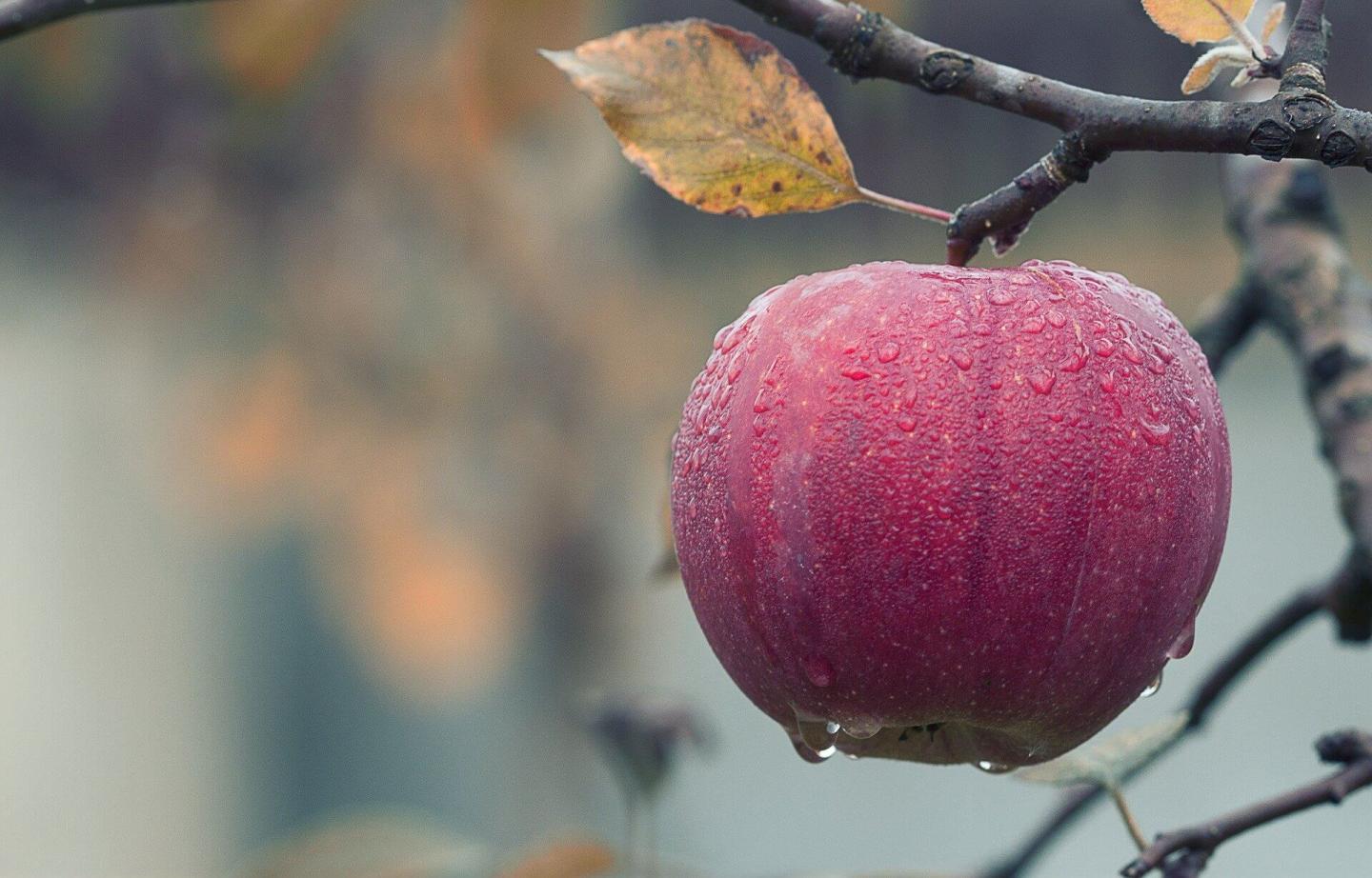 When pumpkin picking season takes over, you can find gourds, squash, and your Jack-O-lanterns to-be on select dates at Fox Crossing/Ridgeline Farms on Webster Hill Road in Pomfret. Follow the country road for a taste of October in Vermont: Ox cart rides, hot and cold cider, baked goodies, and of course, fields filled with porch-perfect pumpkins! After you've filled your stomach with treats and your trunk with pumpkins, it's time to hit the road. Snap and few pictures, and wave goodbye to one of Vermont's most dazzling seasons.
FOR MORE GREAT CONTENT ON THE BLOG...