CHECKING IN
Village living: Woodstock has no shortage of accommodations – or charm. Within walking distance of historic village shops, you'll find B&Bs like The Vesper a 1835 Greek Revival home with a modern amenities, the locally-sourced country elegance of The Woodstocker, the stately Blue Horse Inn and its extensive grounds sweeping the Ottauquechee, and The Village Inn with the rich woodwork and stained glass of its tavern tucked inside exclusively for guests.
Woodstock village's hotel, The Shire, sits riverside and offers a range of accommodations including pet-friendly king rooms to a two-bedroom suite with a full-sized kitchen.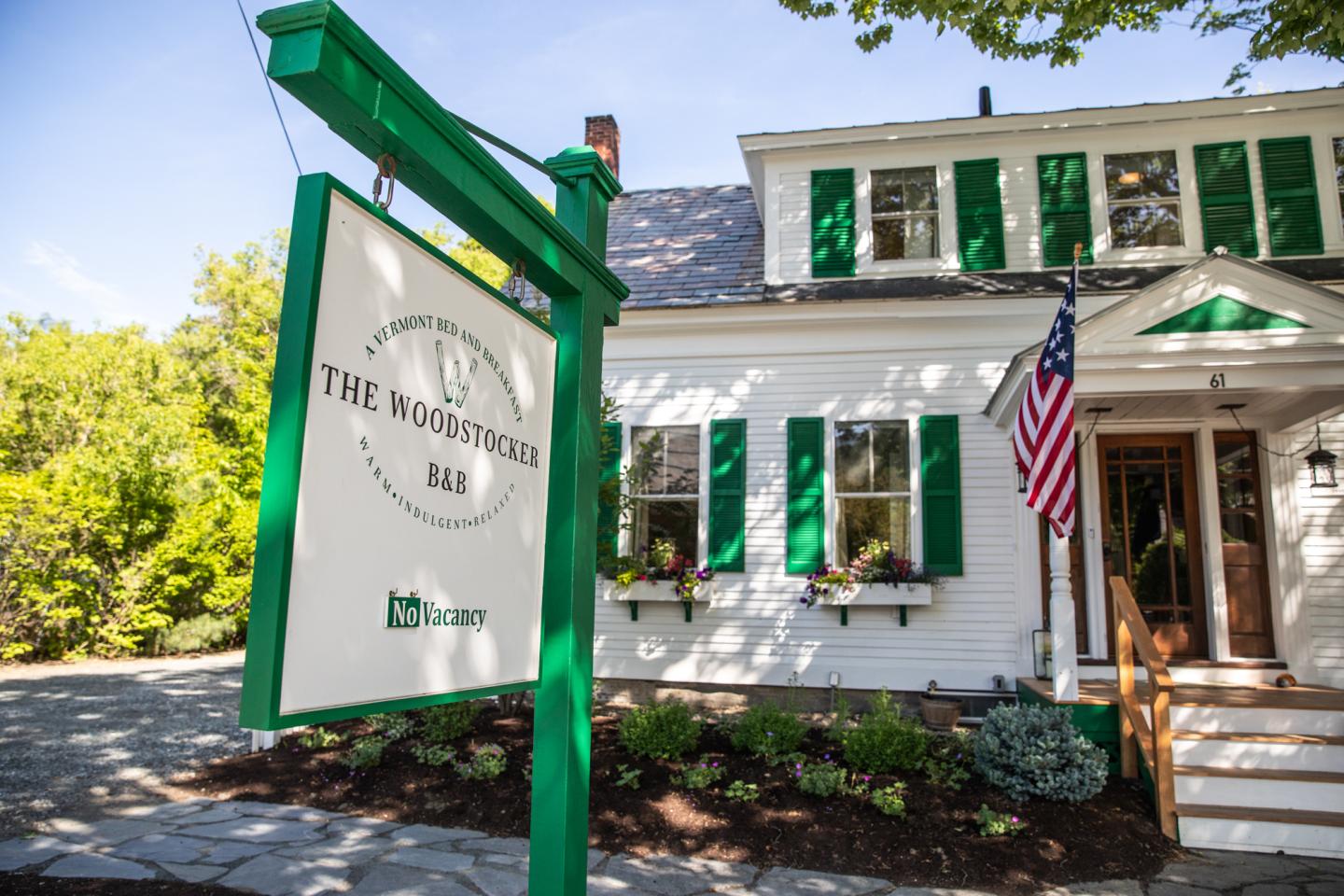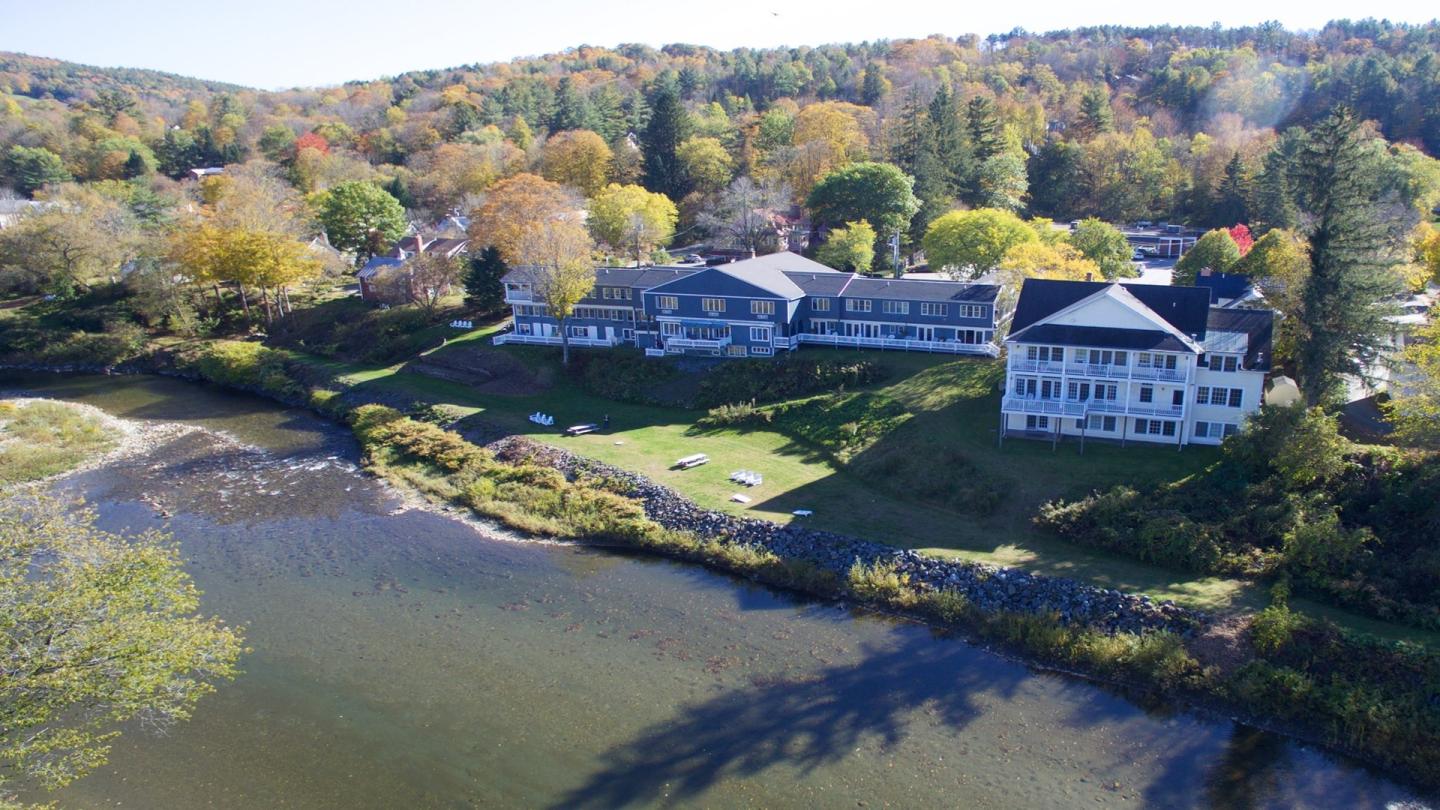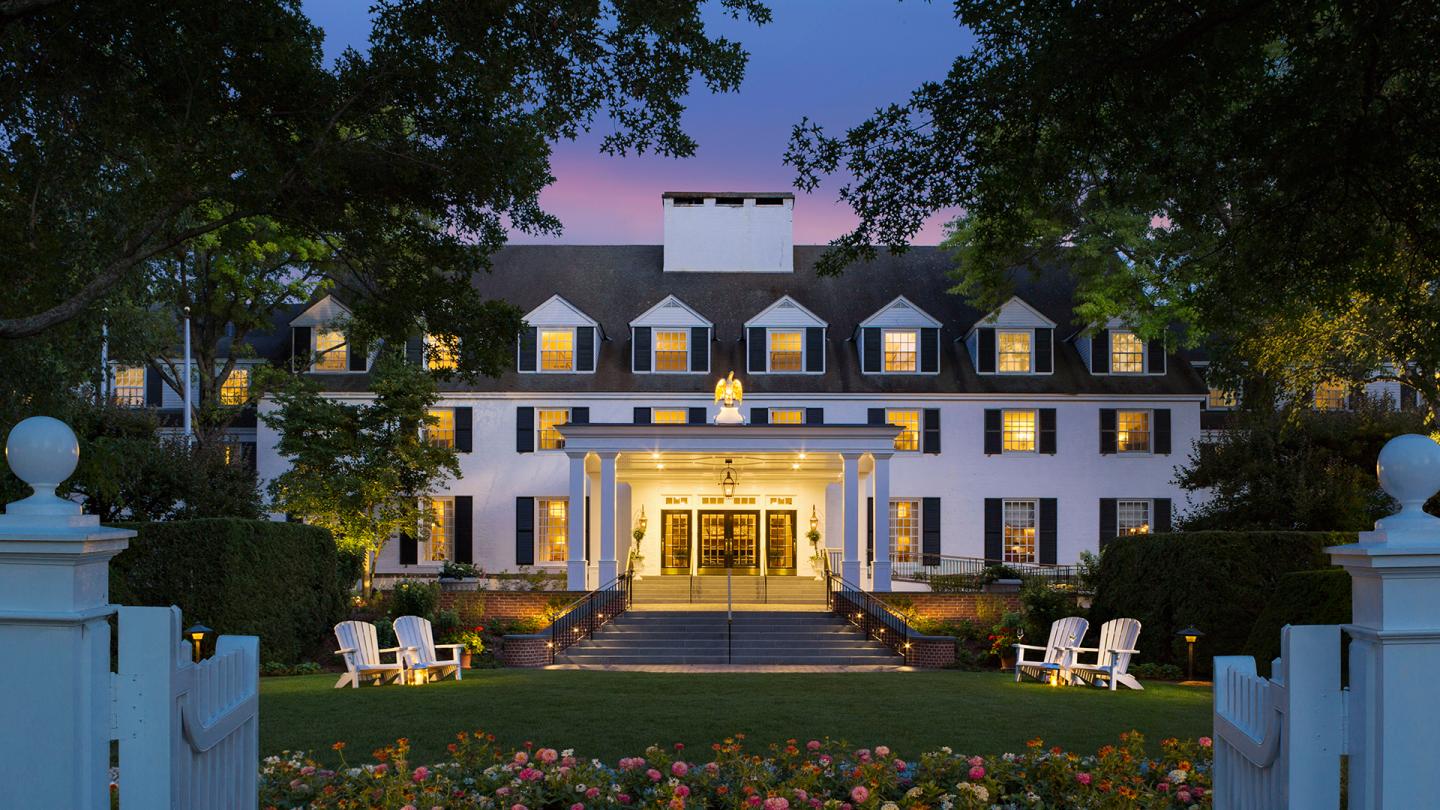 For many, the Woodstock Inn & Resort is the centerpiece of the village green, its grand front gardens and golden eagle-capped vestibule drawing you in.
Those who stay at the inn are afforded access to its breadth of amenities, from use of the Athletic Club to a daily round of tea and cookies.
If getting away from it all is your aim, there are plenty of options for staying just outside of town...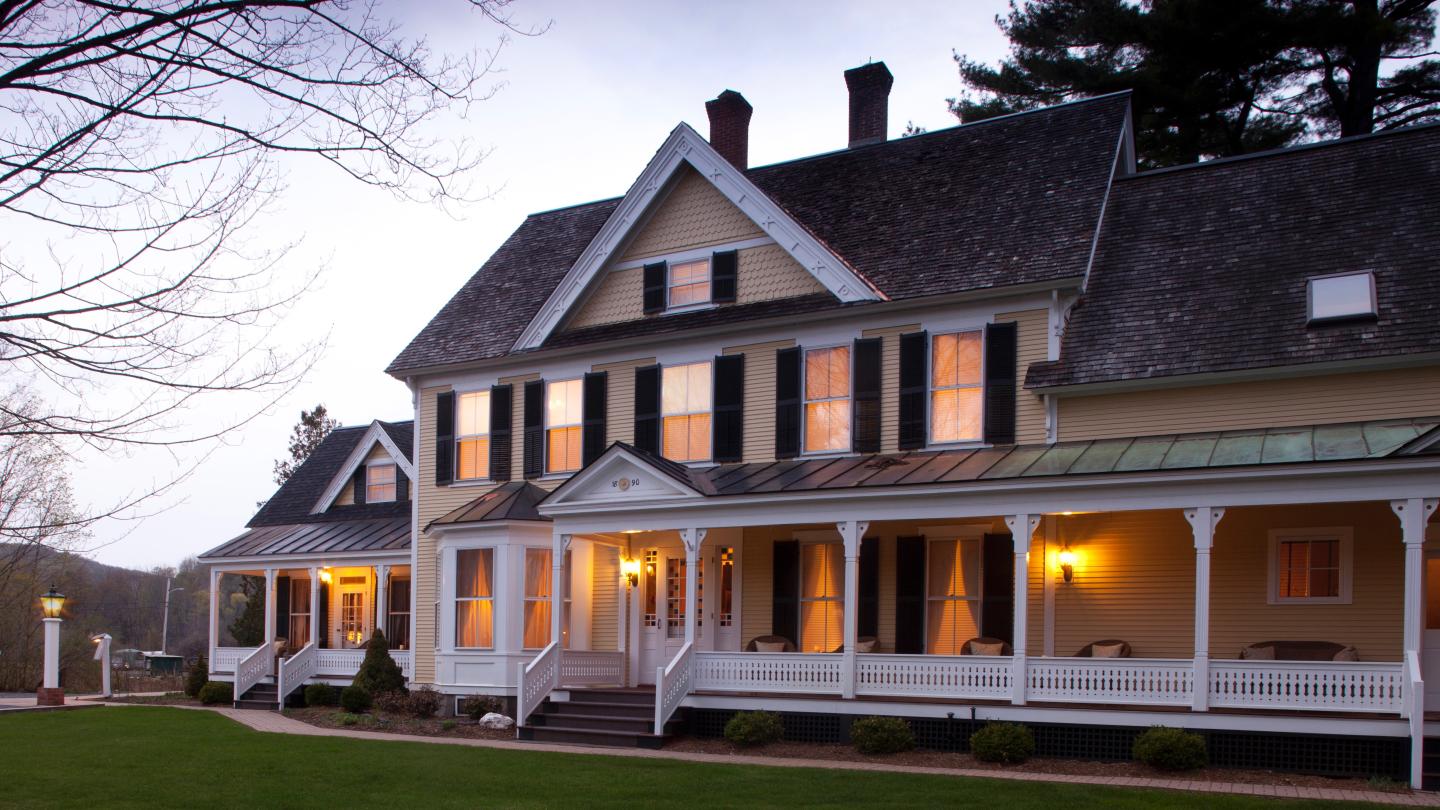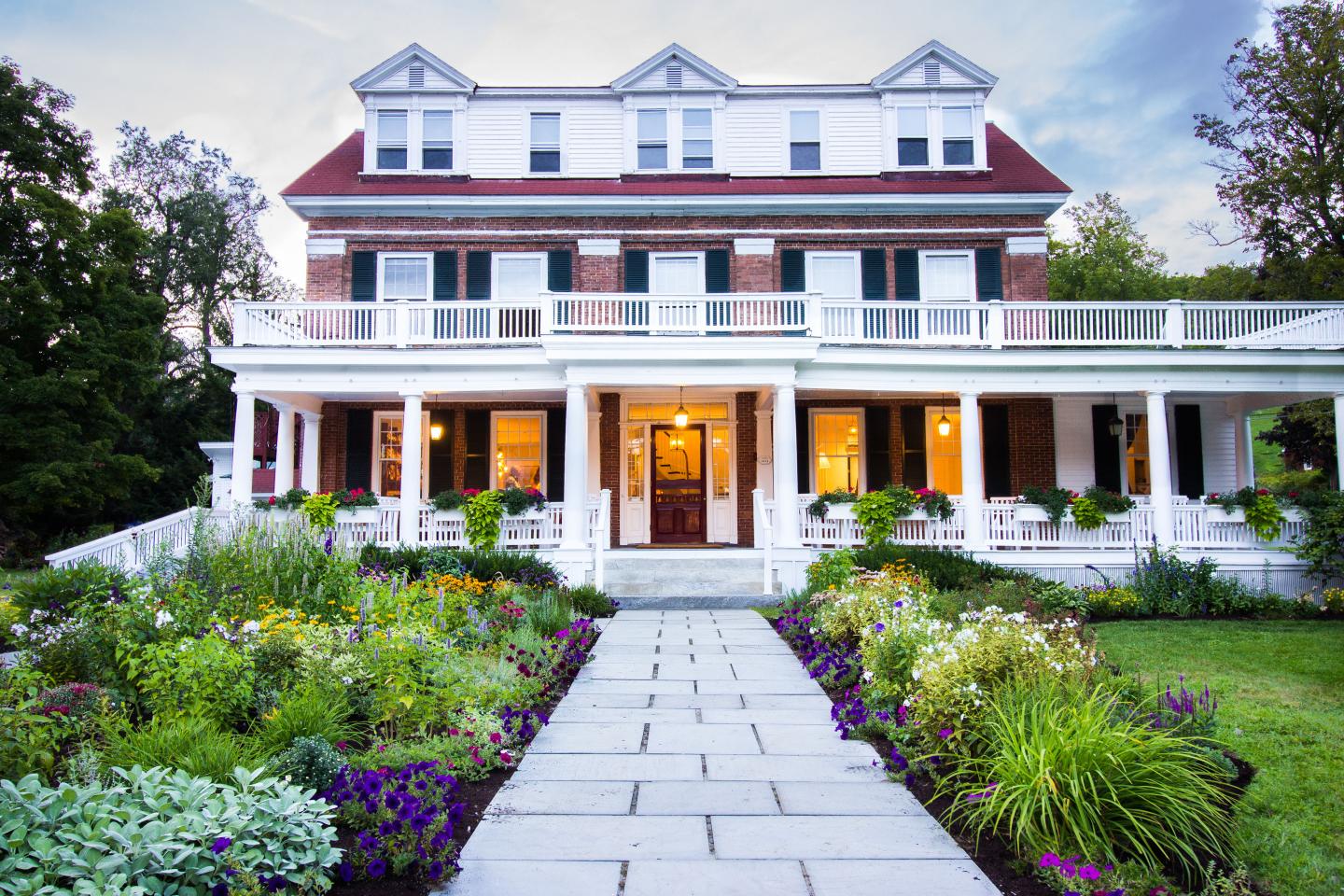 DAY 1
After checking in, don your walking shoes or mud boots and hit the town for some fabulous local shopping. As you peruse the quaint, historic downtown spread across Central Street and Elm Street, you'll notice each shop has its own personality – from the soothing regality of N.T. Ferro Jewelers to the eclectic whimsey of Unicorn. Want to learn more about local shops and their offerings? Click here.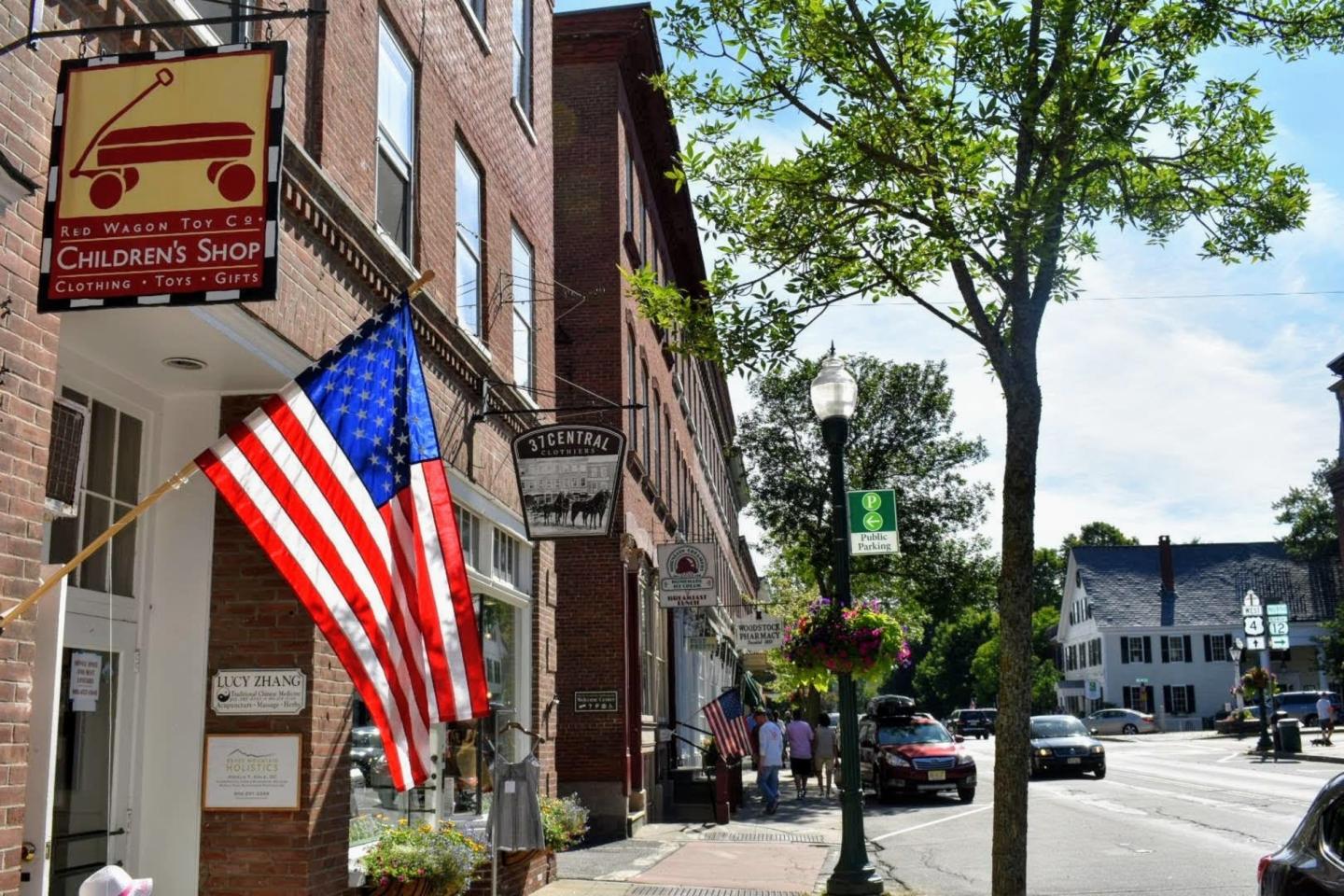 Just west of the village is an artisanal home-goods haven: Farmhouse Pottery. After perusing the picture-perfect shop swathed in every soothing shade imaginable.
Explore to your heart's content, then decide what dining experience you've got an appetite for. If you're out-and-about in West Woodstock, The Lincoln Inn's ever-changing menu of hand-picked local ingredients is not to be missed. In the village and imagining a locavore meal that'll bewitch your taste buds? Sante is your answer (reservations required). Craving top-notch cooking in an intimate setting within walking distance? The Prince and the Pauper or Richardson's Tavern are right up your alley.
With a full belly, head west from town, bisecting the village green for a front-row-view of grand Georgian, Federal Style, and Greek Revival houses bordered with picket fences. It's a brief, pleasant stroll that'll take you to the historic Woodstock Town Hall Theatre just in time for a showing (see schedule) of Pentangle Arts' featured film of the week, ranging from box-office darlings to Oscar-winners and family-friendly fare alike. A serving of maple butter popcorn from concession is the veritable cherry on top.
DAY 2
Prep for a full day ahead with a hearty breakfast at Mon Vert, Abracadabra Coffee (go big or go home with excellent single-source coffee and a stack of waffles), The Red Rooster, or Mountain Creamery (hello, homemade corned beef hash!) – then let weather be your guide…
For a snowy, early spring day: winter sports are still very much in fashion! If you've set your sights on the Beast of the East, Killington is under 30 minutes away and boasts the longest ski season on the east coast (May shredding, anyone?) Saskadena Six Ski Area, a 10-minute drive from the center of Woodstock, is perfect for families and beginners – offering up ski and snowboard rentals, repairs, lessons, a cozy base lodge, and 24 groomed trails (season and conditions permitting).
For Nordic skiing, snowshoeing, and fat bike riding, check in at the Woodstock Nordic Center and you'll have the trails of Mt Peg and Mt Tom at your fingertips (NOTE: Saskadena Six and the Nordic Center's spring seasons have concluded).
Need a sugar rush after the day's adventures? Sugarbush Maple & Cheese Farm (open daily till 5 PM) is the perfect country stop for families looking to sample the flavors of Vermont. Not only will you access tastings of 15 kinds of cheese and 4 grades of maple syrup, but you'll also get a syrup-making tour through the trees and production facility, meet animals on the farm, and snap a shot of the chapel in the woods.  
For a day full of sunshine: There's no better place to soak up some rays than Billings Farm & Museum. Just minutes from Woodstock village (by foot, no less), this award-winning farm is fully operational – and tour-able!
Amble past newborn baby sheep in the rolling green pastures, watch as the farm's 70 Jersey cows are milked in the barn, strut with some chickens, tour the restored 1890s farmhouse, or try your hand at a historic craft. There's something for everyone.
Next, it's time for an in-town pitstop to refuel. Hankering for a slice? Check out Pizza Chef just northeast of town. Want a quick snack or maple creemee on-the-go? Woodstock Scoops – on Central Street is the place for you. Or if you'd rather enjoy a pint with your meal, Dr Coburn's Tonic, taking the space left by Bentley's Restaurant, is a new favorite.
Then, if you snapped up a combination ticket for both Billings and the Marsh-Billings-Rockefeller National Historical Park, your ventures have only just begun. Located across the street from the farm, this is the only national park in the entire state of Vermont – and is overflowing with scenic trails, wildlife, gardens, and perfectly restored rooms within the mansion (did we mention there's a 1960s fallout shelter?) available for guided tours from Memorial Day Weekend through October 31.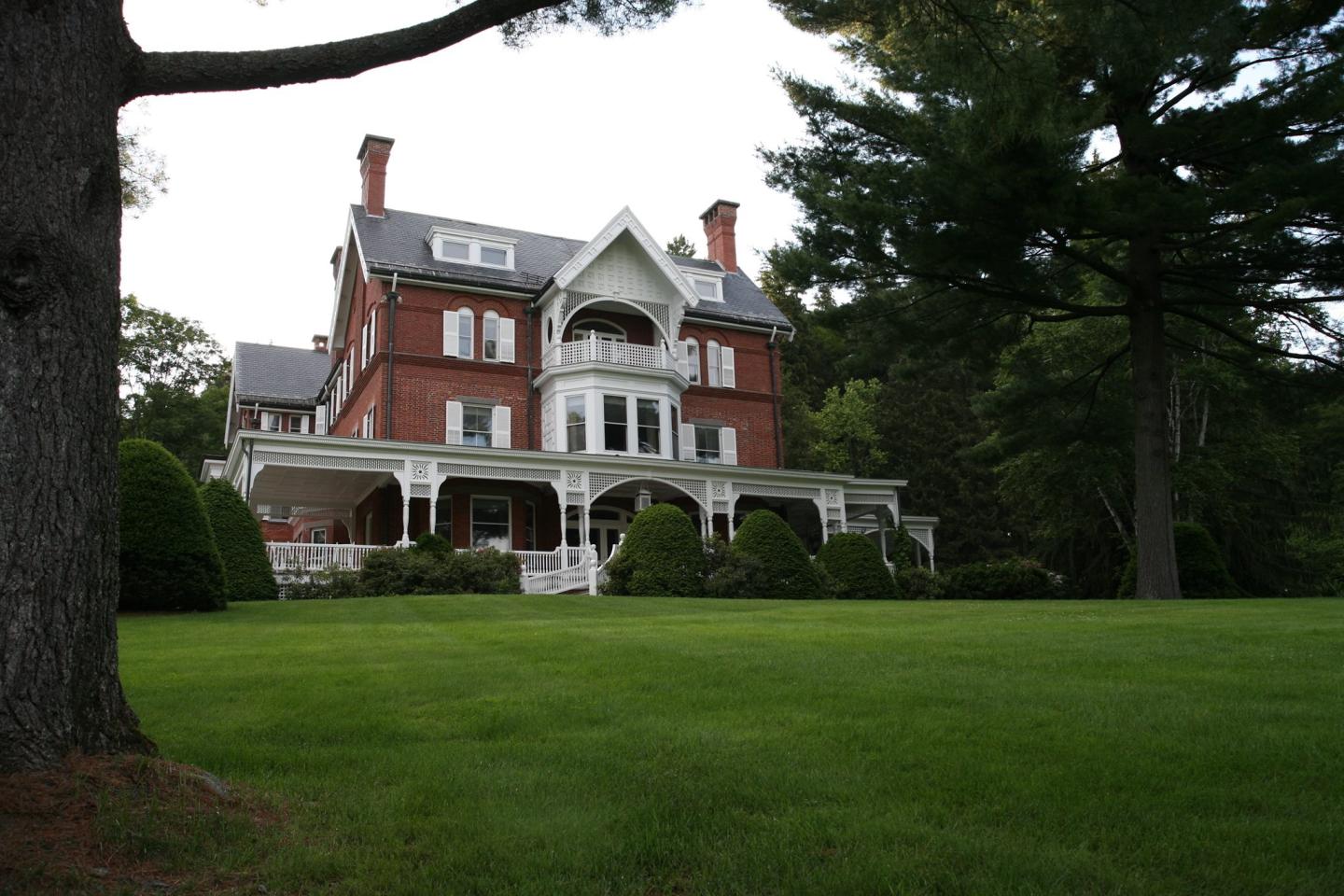 By now, your inner dinner bell's got to be ringing. After freshening up at your home-base, it's back to the town you go for Caribbean (Melaza Bistro) or Asian (Angkor Wat). For a casual (read kid-friendly) atmosphere without missing out on flavor, pull up a chair at Worthy Kitchen for hyper-local fare and brews. If a scenic drive appeals (when doesn't it?), make a reservation at Cloudland Farm and prepare for an excellent farm-to-table feast.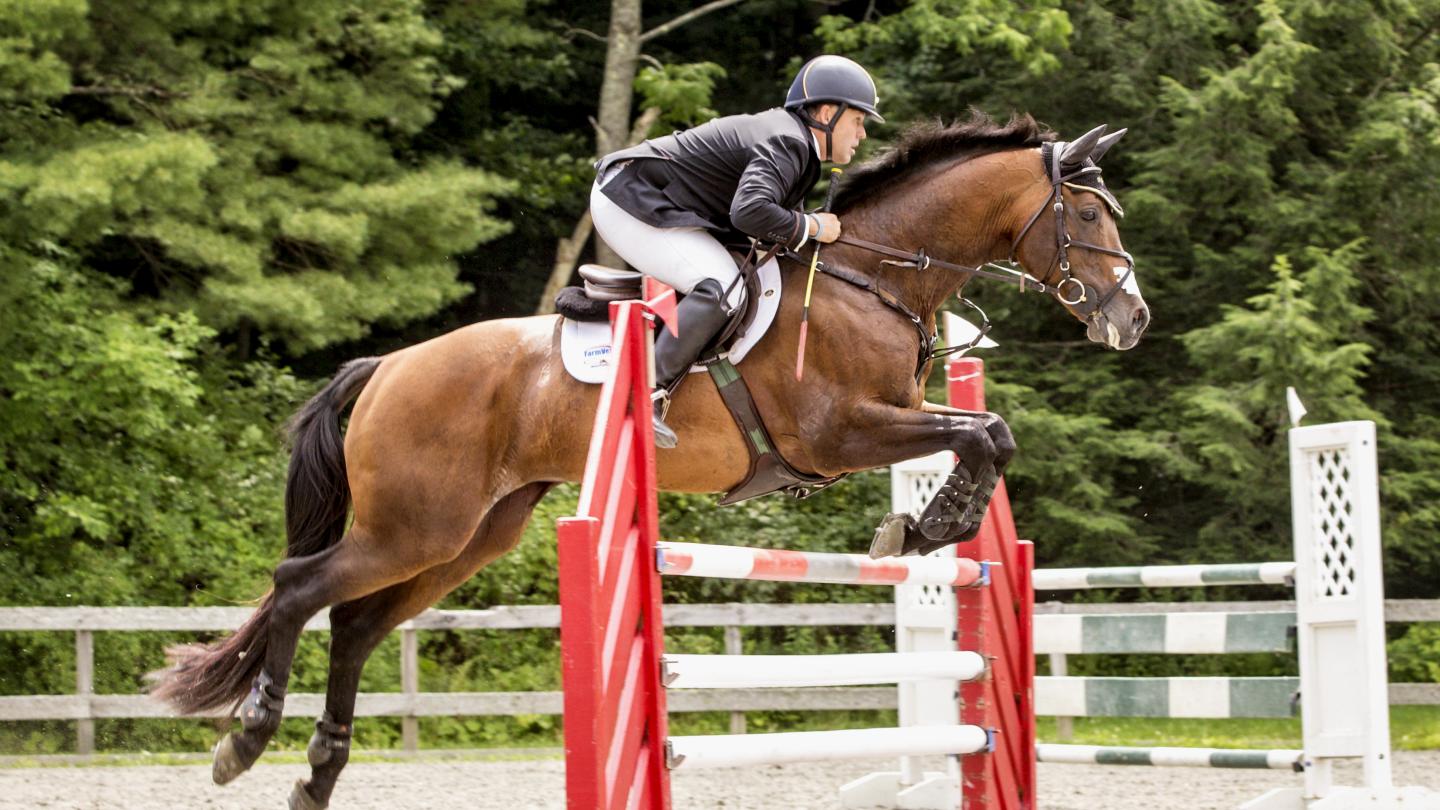 Wanted more equine face-time in your itinerary? You can also visit the Green Mountain Horse Association in South Woodstock for equestrian facilities and an extensive trail network – and on your way down, stop in for penny candy and a visual treat at the Instagram-worthy local hangout, the South Woodstock Country Store (adjacent to the Ransom Tavern, serving up hot, fresh Neopolitan goodness most weeknights).
DAY 3
The early bird gets the worm, or in this case, a tasty breakfast at Mon Vert (see if you can resist the jackalope wallpaper, we dare you), The Red Rooster, or Mountain Creamery (all a slam-dunk for lunch, too) before a short but sweet day in the great outdoors! This is your chance for round two of shopping, or getting your sweat on with hiking or biking Mount Peg (be prepared for an uphill climb for panoramic village views), hitting the green at the Woodstock Country Club for a round of golf during the later months, fishing, or taking a late-spring walk through the grounds of Kelly Way Gardens – the source of Woodstock Inn's holistic food-supply, built from the ground up.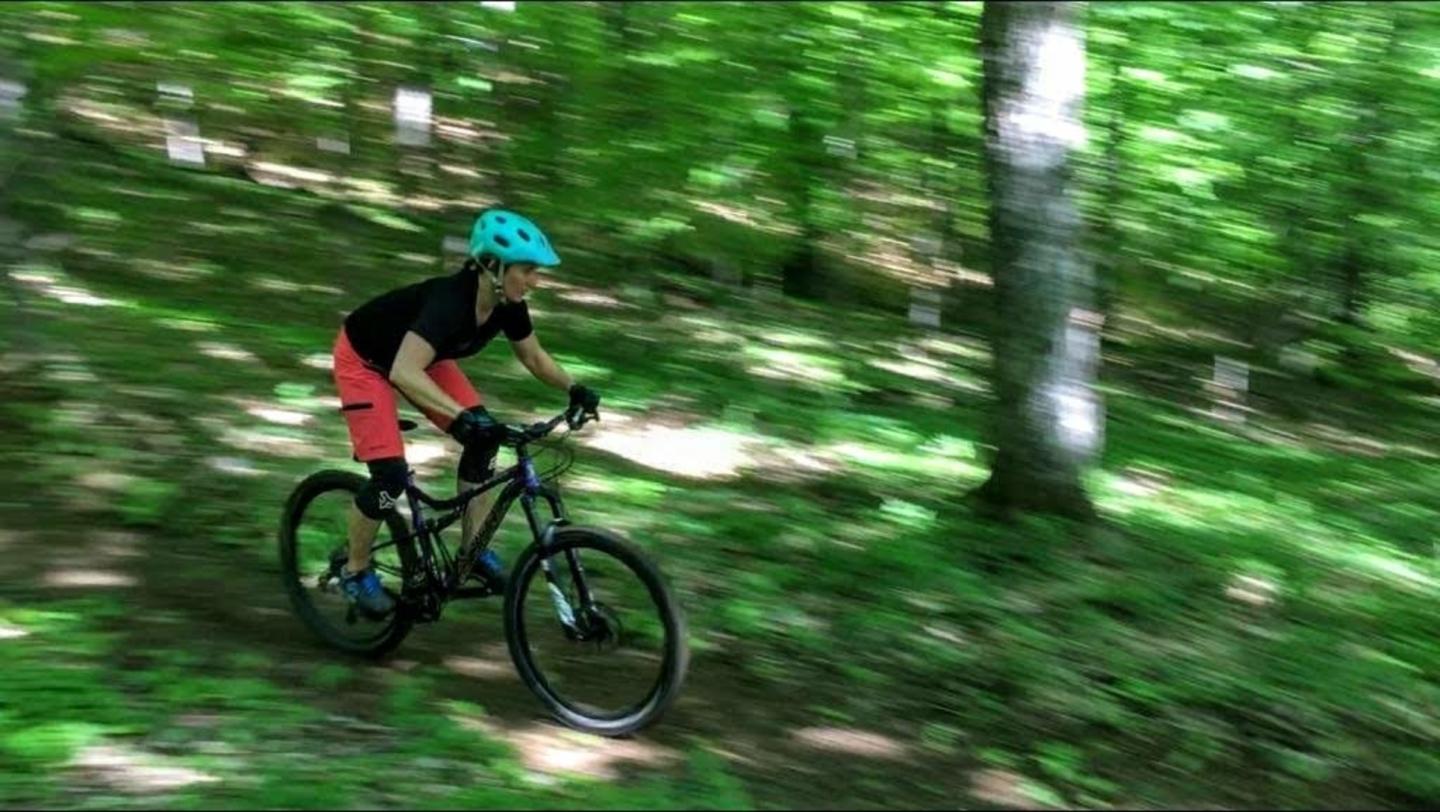 The Woodstock Inn & Resort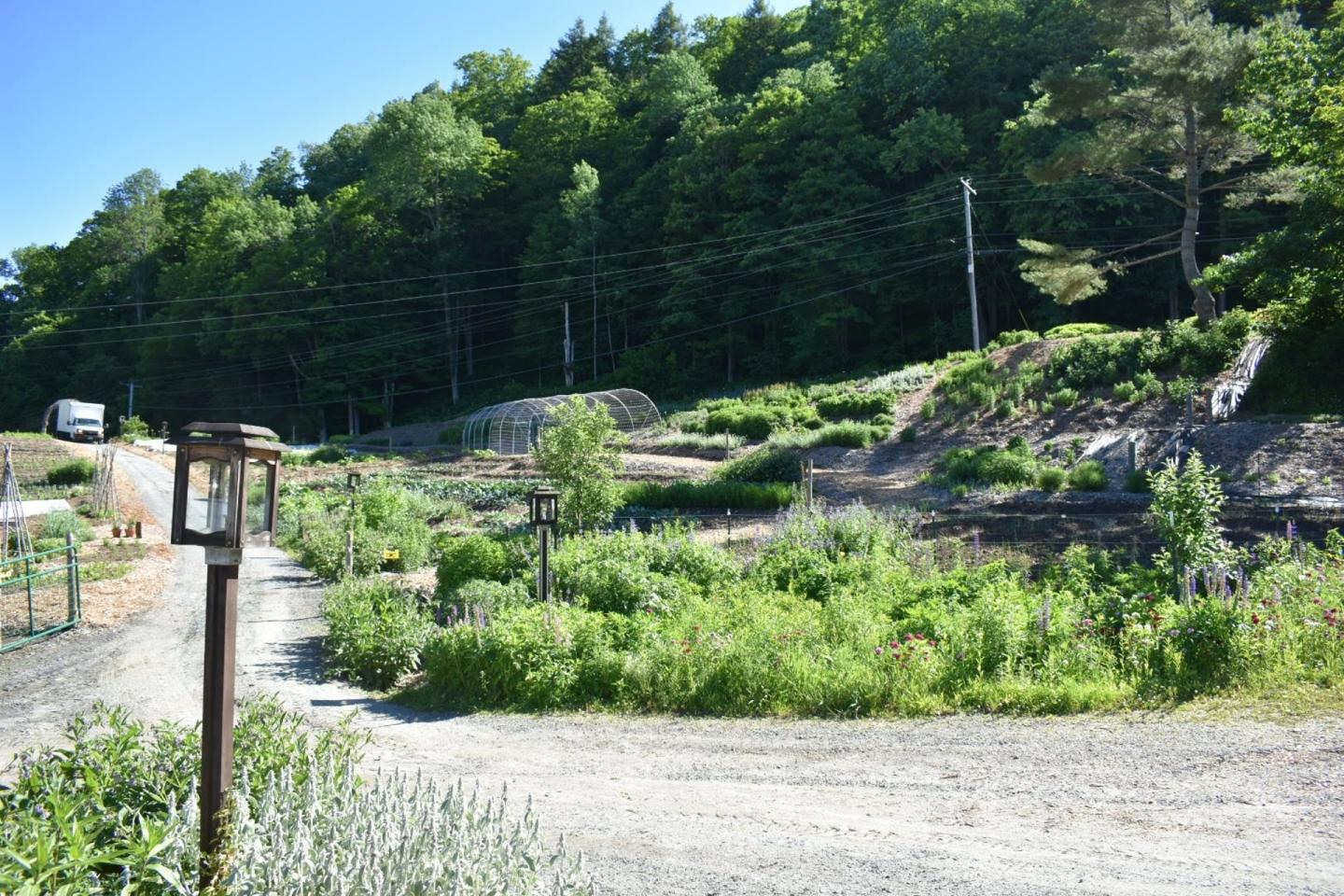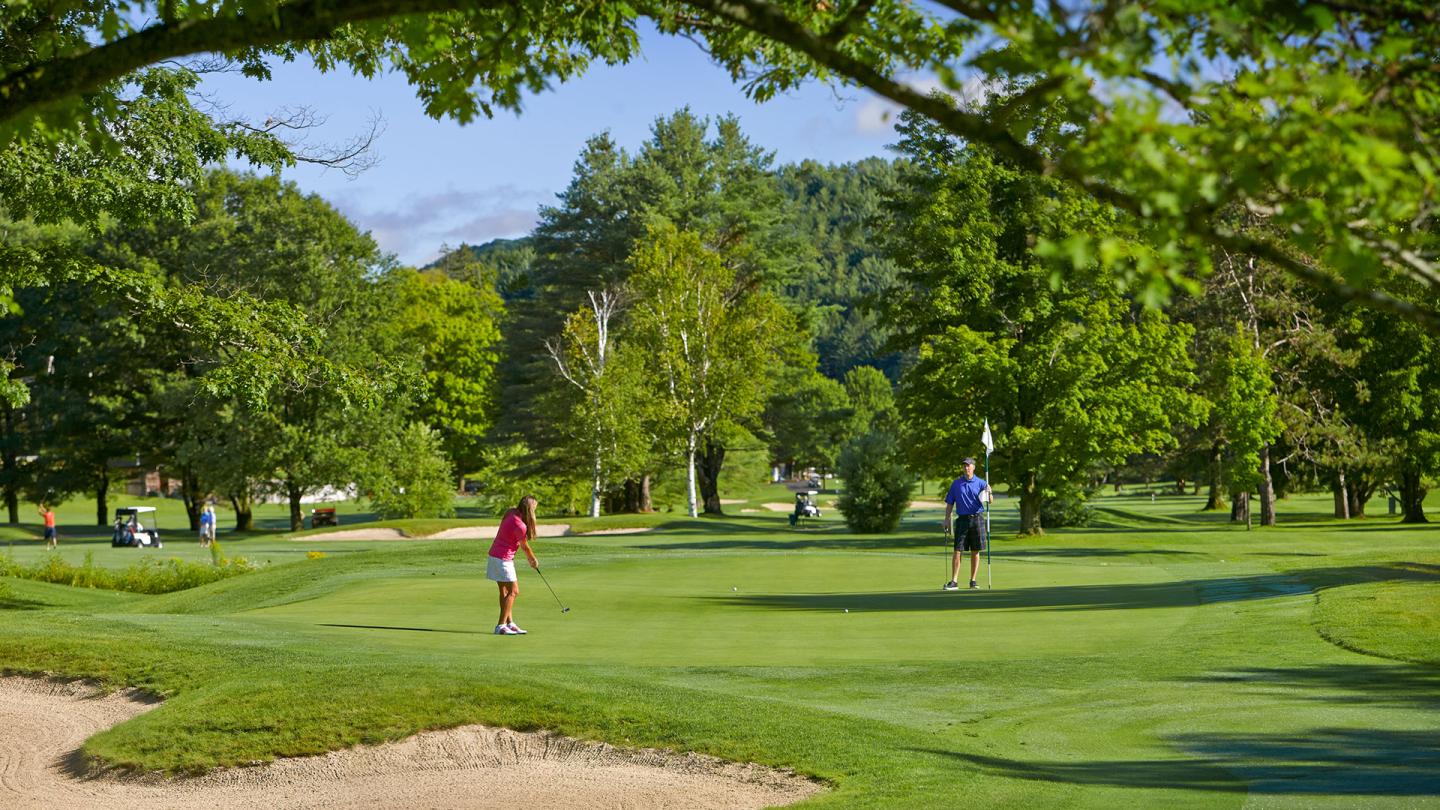 Next, for a mid-day pick-me-up, visit Soulfully Good cafe (also a stellar breakfast spot) – you won't regret it. If you're headed for i89 or i90, park and pause at the Quechee Gorge to bask in the natural beauty of Vermont's deepest gorge (165 feet strong!) before returning to the road – and reality.
PLEASE NOTE: Spring is a leisurely season in Woodstock - check with businesses directly to confirm schedules.